Featured bag: Lady Dior
Size: Medium
Price:
€

2500
Colour: Dark Burgundy/Purplish-Brown with Rose Gold hardware
Bought in Paris, 2012
It was love at first sight when I saw it on the shelves in Galeries Lafayette! New arrival on that day and there was only one in stock. When I looked at it from far, I knew it wasn't black, nor was it brown, the colour was hard to define. Upon closer look, I realised the hardware wasn't silver nor gold either. Before seeing this colour, I was bent on getting the Lady Dior in black patent with silver hardware. But when I compared both colours side by side, tried on this and the patent black, this mysterious colour made me fall in love with it again and again. Plus the rose gold hardware was a bonus! Pretty rare to find such a combination if you ask me ;)
With constant persuasion from my friend and the itch to get a new bag, I caved in eventually.
(I'm logical 98% of the time.)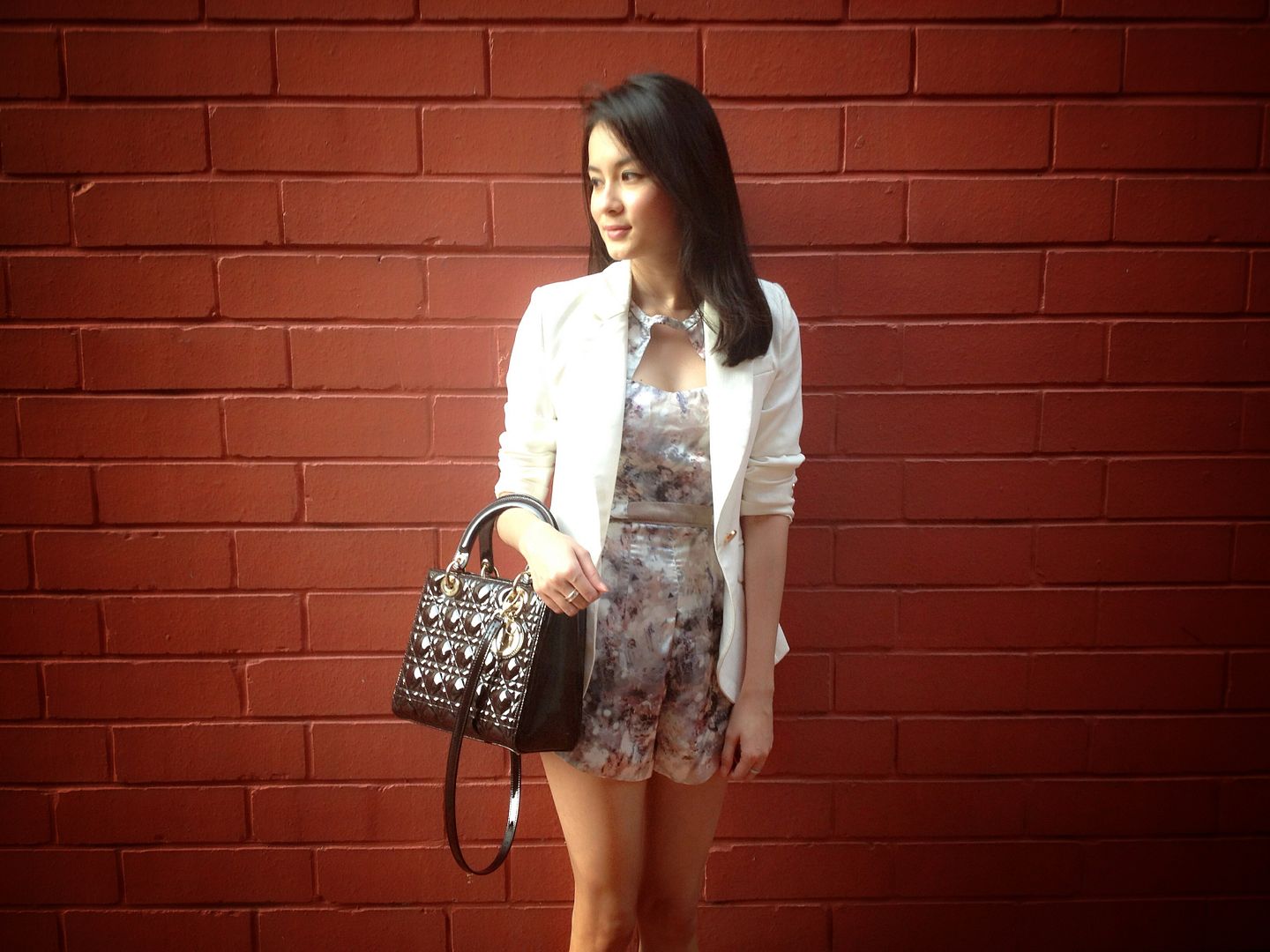 Pros
- It looks equally good when carried on the arm, in hand, or strap on shoulder.
- The length of the strap is P E R F E C T.
- Even though it's a classy piece, I have no trouble dressing down with it in shorts or glam it up with a formal dress for functions. Very versatile.
- Pretty good investment to me as this is a timeless piece and I can imagine myself still carrying it around when I'm 45.
Cons
- Patent bags always tend to attract A LOT of dust.
- Prone to scratches/fingerprints.
- The opening of the bag is very small which makes it difficult to retrieve items in the bag. Hopefully with more use, the leather around the opening gets seasoned!
After bags, my second favourite topic is of course, clothes!
Blu Sunflower
sent me two light (in terms of colours and material) pieces of apparel which are so girly and sweet! Super love!
A simple top in this cutting is always a must-have.
The embellishments make it different from all the other basic tops you have in your wardrobe!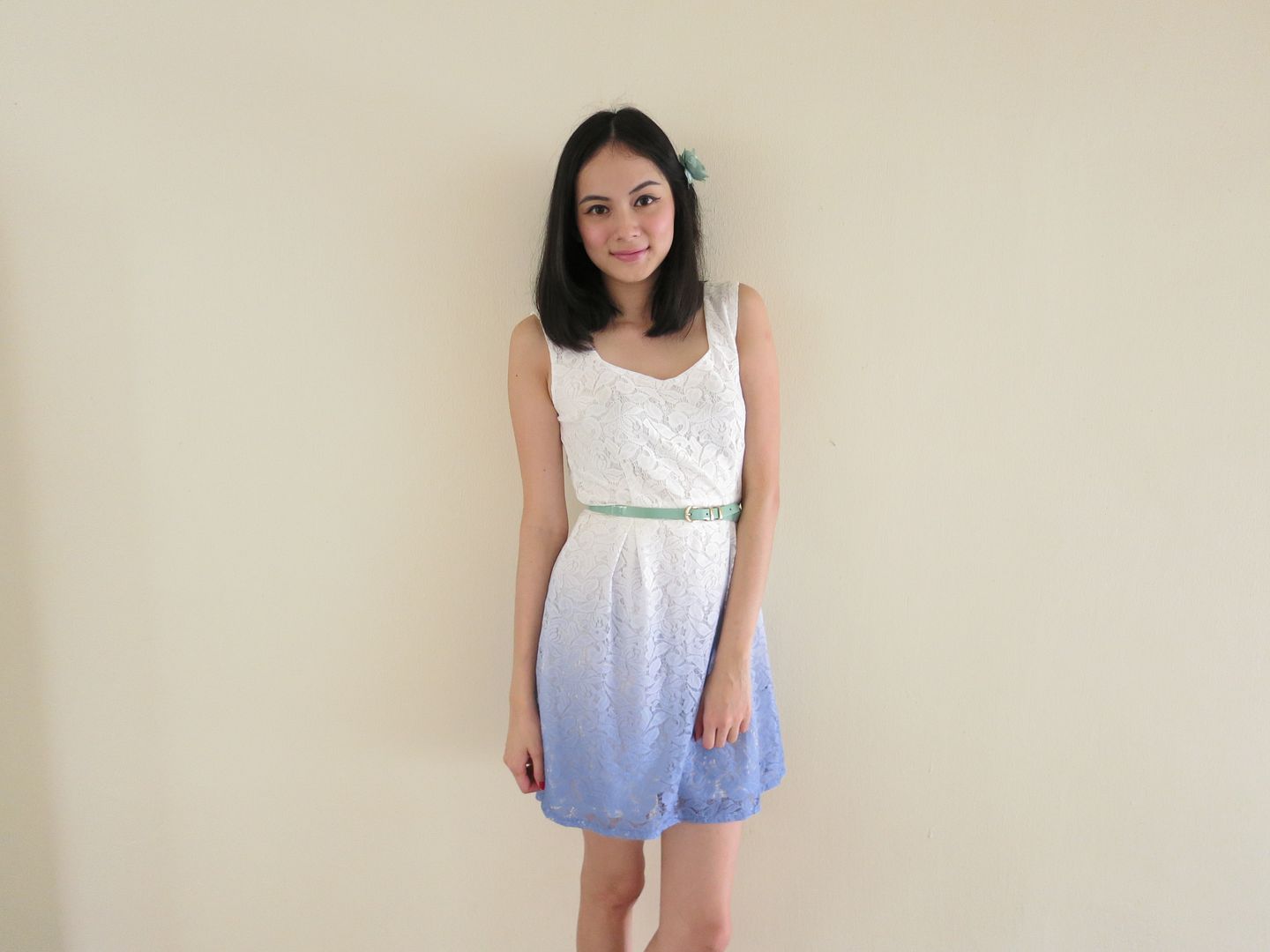 From hair to clothes, ombre is all the rage now.
I love the cutting of this dainty full lace dress, romantic enough for your Valentine ;)