Helloooooo everyone!
H and I went to Kin Kin Chilli Pan Mee located at MacPherson Road for lunch today! The 2-hour long queue has been reduced to... no more queue and that's why we decided to head there! We were seated immediately and food was served in <10 minutes. Why queue? Just wait for a month or two and I'm sure the food tastes even better when there's no rush.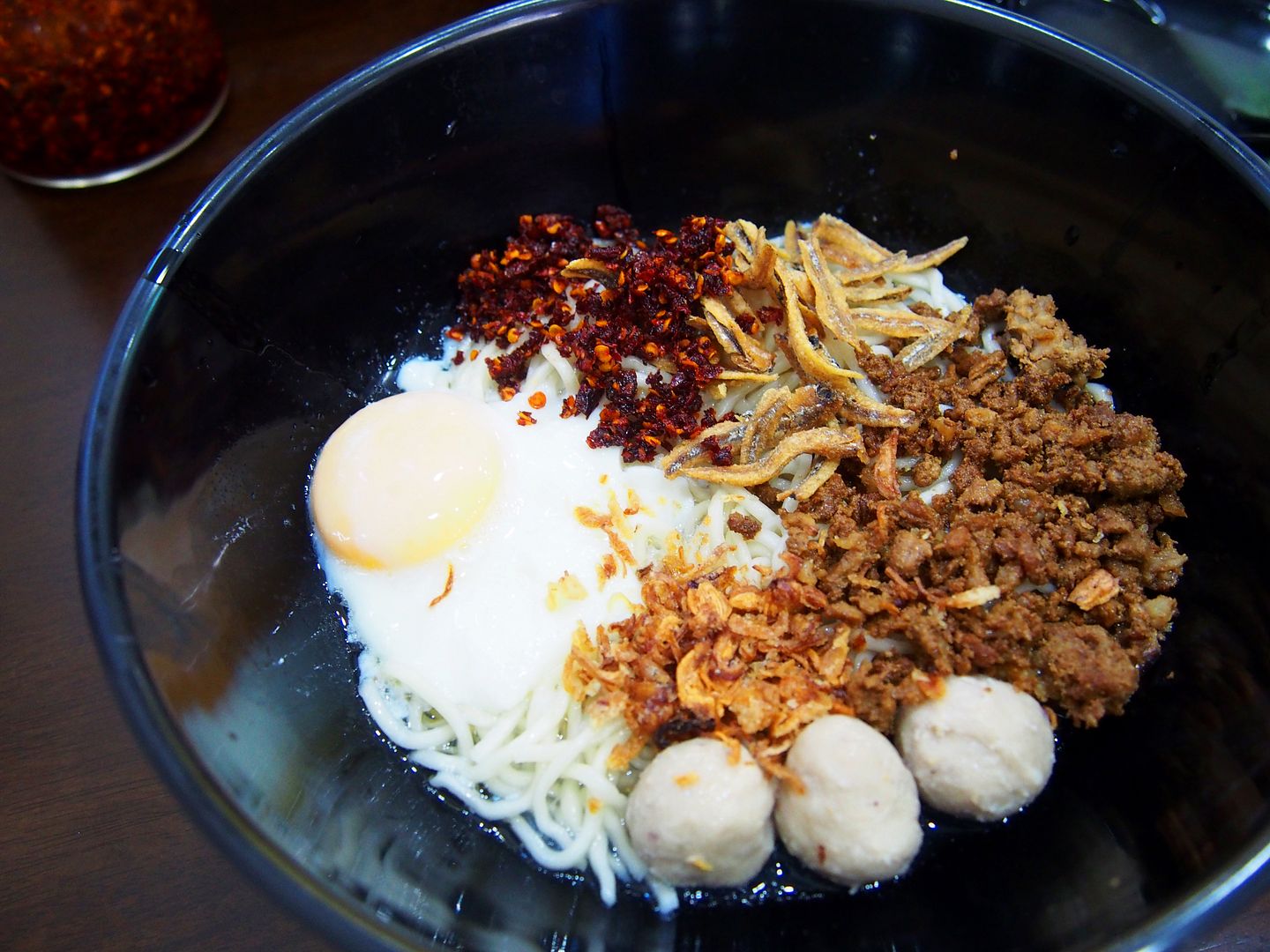 I have never eaten the original version in KL before so I cannot compare but I thought what we had today was pretty yummy already! We ordered the signature pan mee ($5/bowl) and the minced meat was flavourful, ikan bilis crunchy and the chilli flakes, H and I literally drowned our noodles in them. The huge homemade fish balls are on the softer side, lacks the "boing boing" crunch I am used to but H said these are healthier 'cause no chemicals were added to make them bouncy.
Just last week, H and I also had the ban main at Geylang Lorong 32, one of our favourites!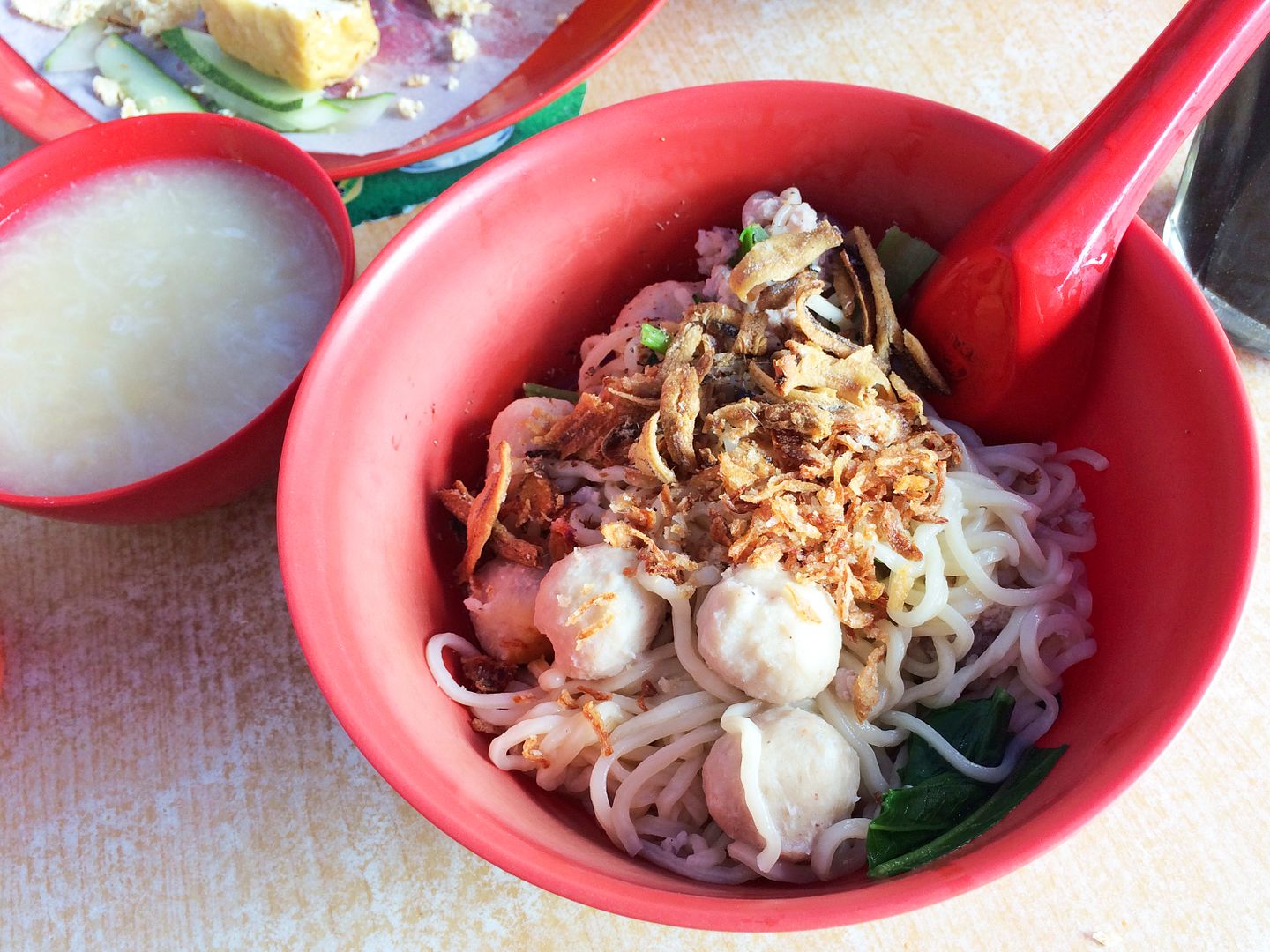 I ordered the soup noodles on all my previous visits so I thought I'd try the dry version this time round + the weather was hot and humid, I didn't want to perspire hahaha. It was nice but I'd order the soup ban mian on my subsequent visits.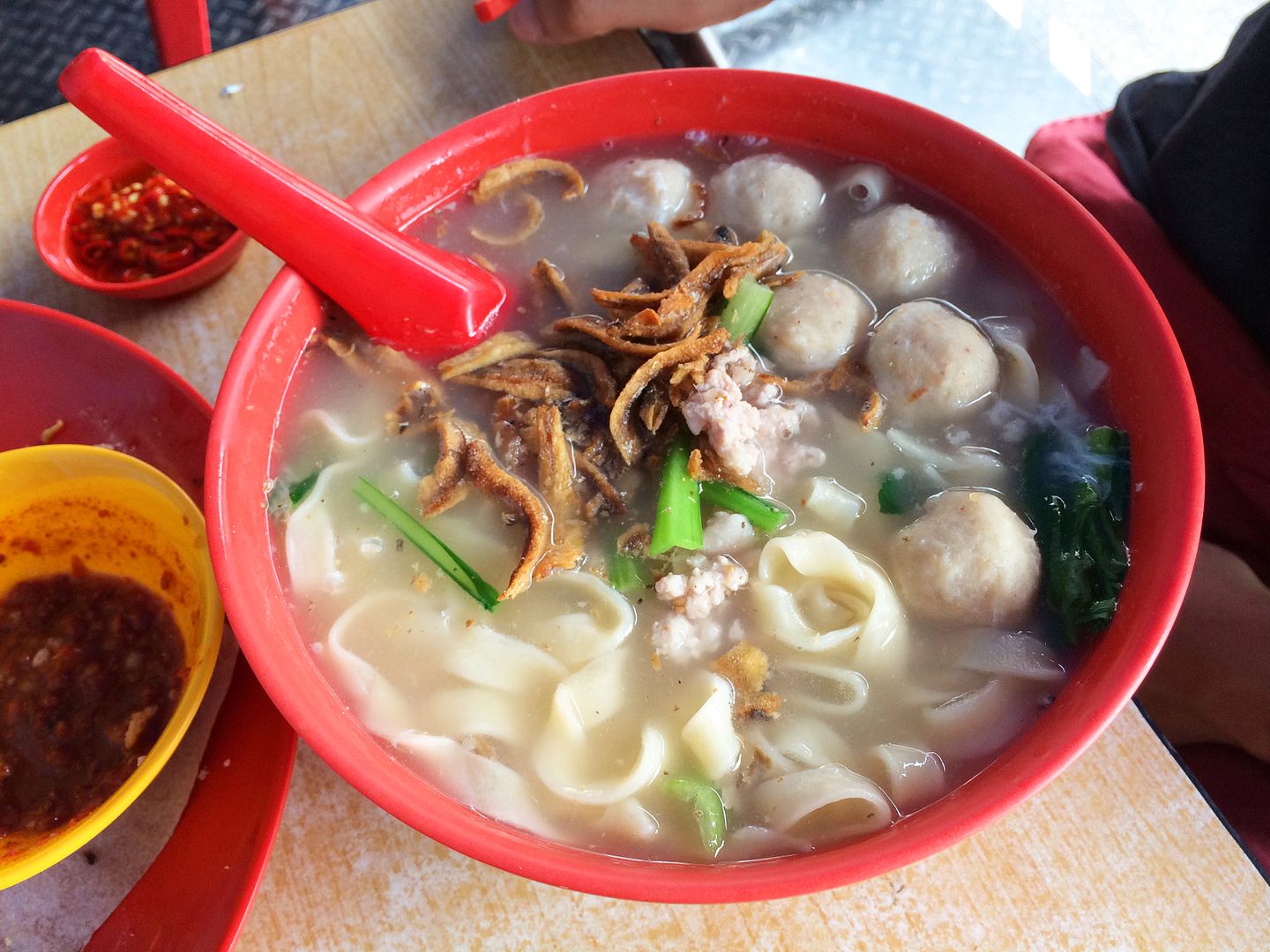 The soup was light yet not bland which was perfect. And just look at the generous amount of ingredients! $4.80/bowl. Do order the ngoh hiang when you are there as well, especially love the prawn crackers, otah roll, ngoh hiang and fried tofu! :)
Attention ladies!
A new multi-label retail store that brings you all your favourite online brands has landed in Raffles Xchange!
The Showcase
features brands like A for Arcade, All Would Envy, By Invite Only, ChaceyLove, Dressenicole, FashMob, FlyMeToParis, LilyPirates, Max & Hazel, Megagamie, MissyPixie, MGP Label, Smooch The Label, Soeurs, The Blush Inc and The Design Closets.
Located right beside Raffles Place MRT, the location of
The Showcase
is ideal because H works around the CBD and whenever I am waiting for him to knock off, I would pop over to The Showcase for a little retail therapy ;) You never have to worry about having nothing to wear for any occasions. Pop in during lunchtime if you have an important dinner event!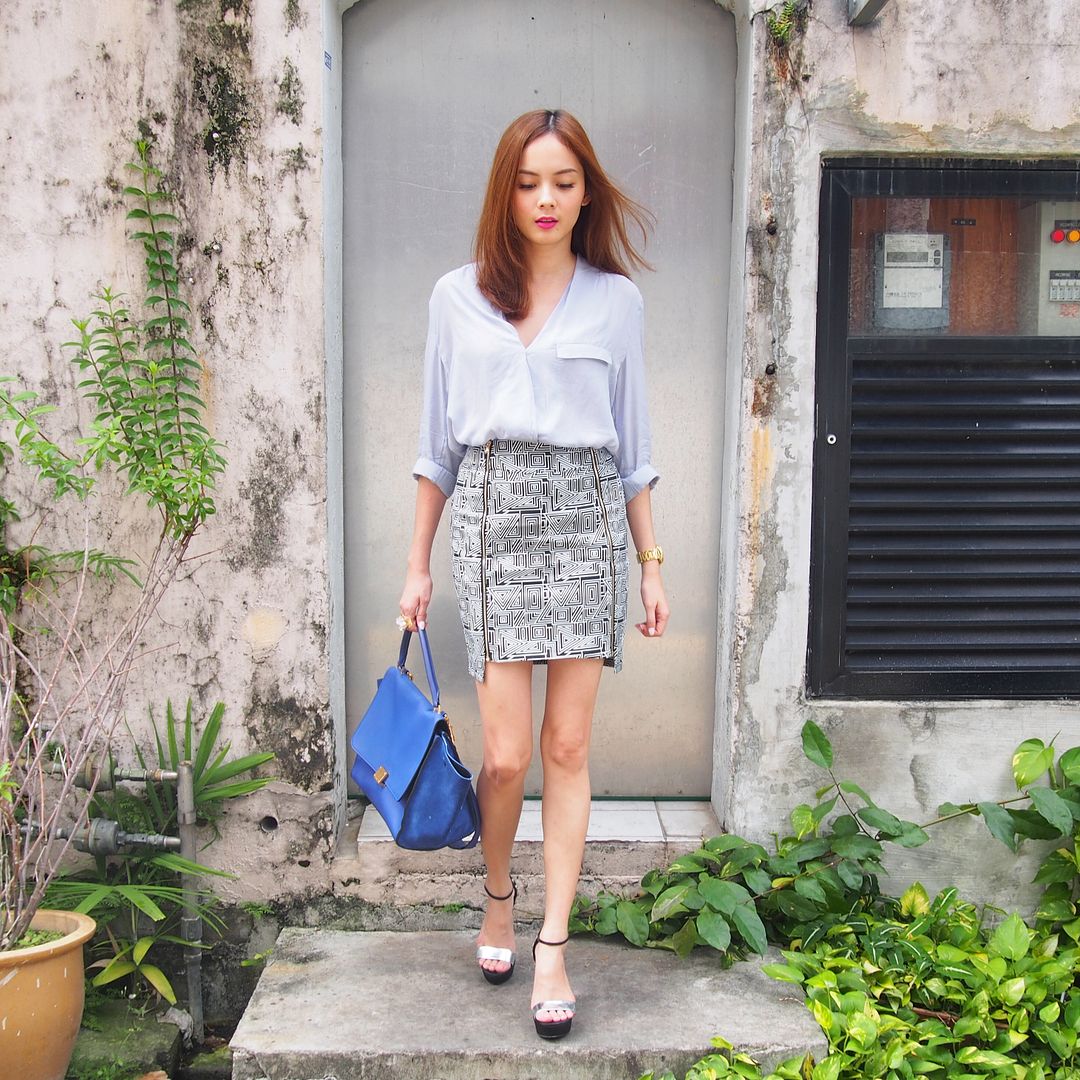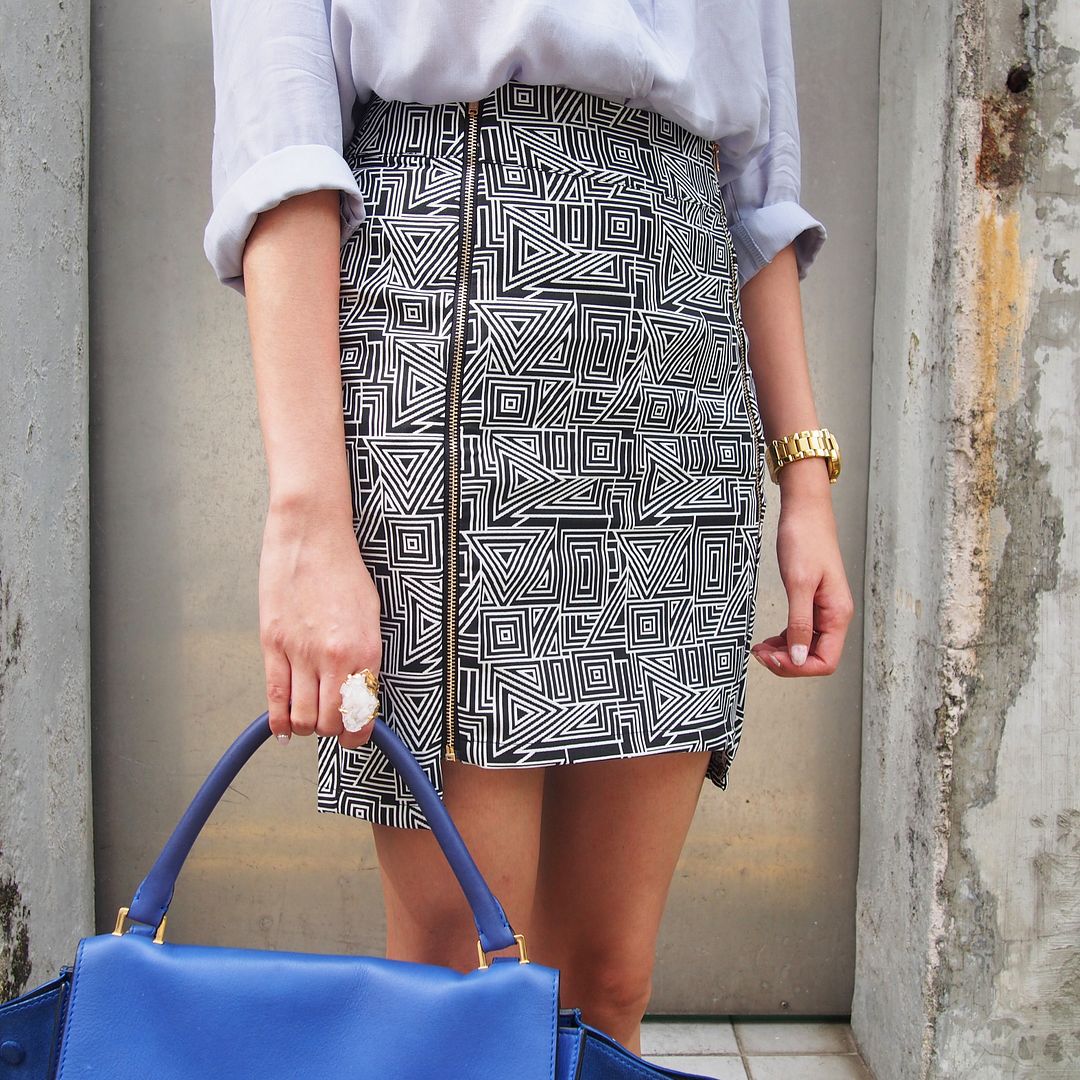 Top from A for Arcade
Skirt from Max & Hazel
Raw crystal ring from By Invite Only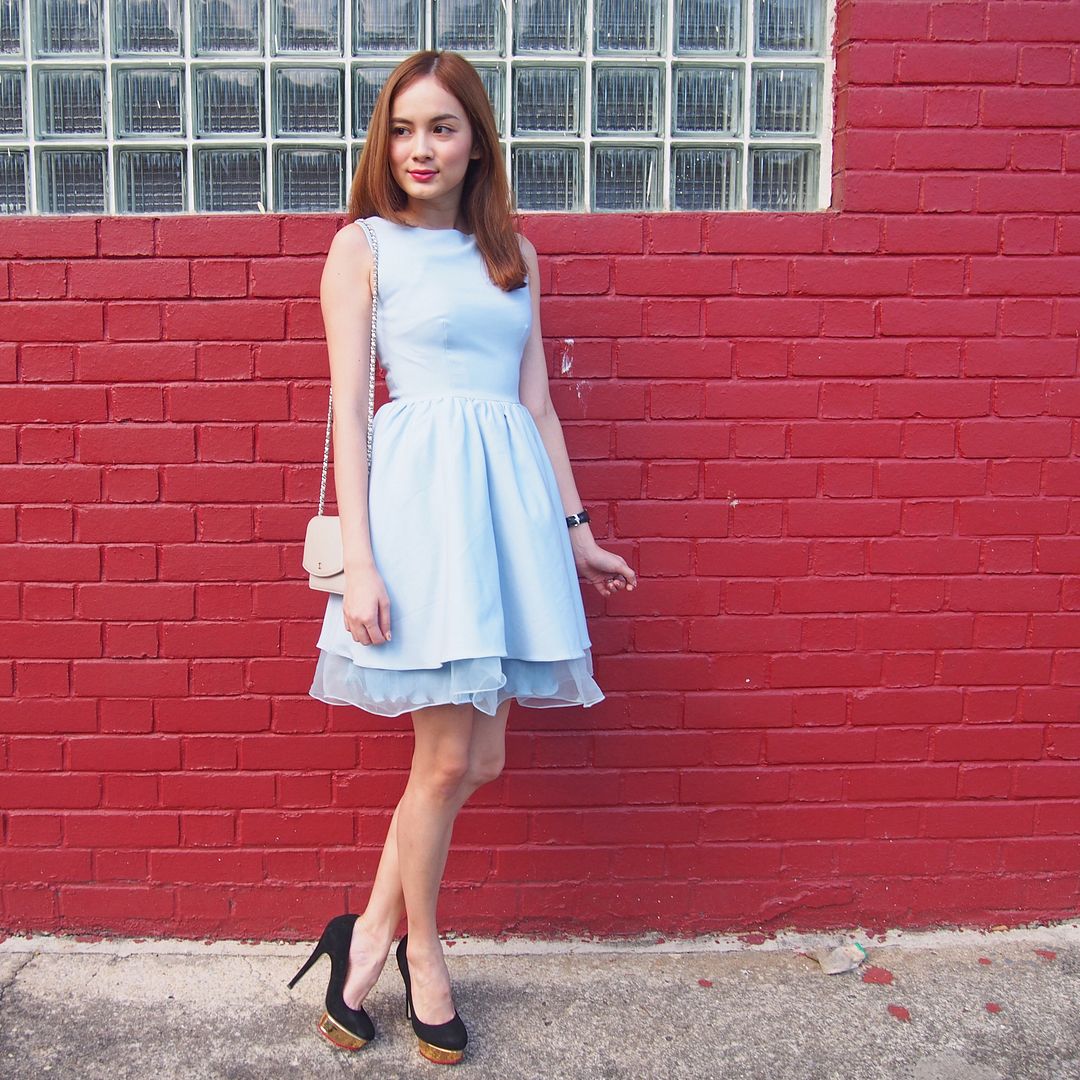 Dress from Megagamie
The Showcase
Raffles Xchange B1-57
5 Raffles Place
(S) 048618

+65 6557 0552
Mon – Fri: 10 AM – 9PM
Sat: 10 AM – 7PM
Sun & Public Holiday: 11 AM – 4PM