Sponsored Post
Two years ago, when I was working on Tippyjess.com, I did not have an office space. As a young entrepreneur with limited funds, I was trying to cut down on overhead expenses. Working on an online store, I could literally work anywhere I want as long as I have my laptop with me. So my home became my workspace and I could even save on electricity bills (lol).
The only problem though, was storage space. My living room had boxes of clothes lining the walls and very soon, each inch of space available was taken up by my stocks. The house was messy, dusty and my family and I had to follow a pathway from the entrance to get to our rooms. My mum nagged a lot about the mess and then she just stopped completely, given up. Whereas my dad and siblings just took it all in silently and endured with me. (My family is the best!!)
Now that I have my own home, I finally understand how my mum felt. I realised I would NEVER want unlimited number of dirty cardboard boxes in my place, destroying the overall look, feel, comfort level and cleanliness. Besides, H will definitely kill me -_- So I turned to
EBC Self Storage
for help now that I am working on a new fashion label!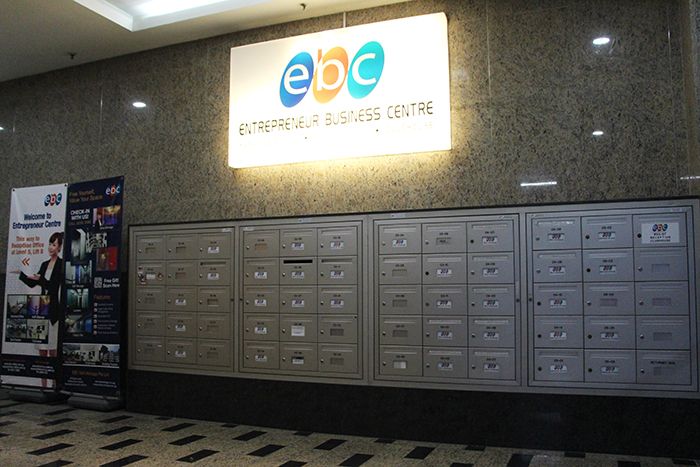 EBC Self Storage
is located in EBC Lifestyle Hub (address: 50 Tagore Lane, #05-07, Entrepreneur Centre, Singapore 787494). The building was originally offering warehouse solutions and now has evolved to offer a range of storage and office solutions.
I still do not need a workspace currently since the only employee is myself and if I need peace, I have the entire home to myself in the day which provides a very conducive environment to work in and I can even cook lunch for myself! ;)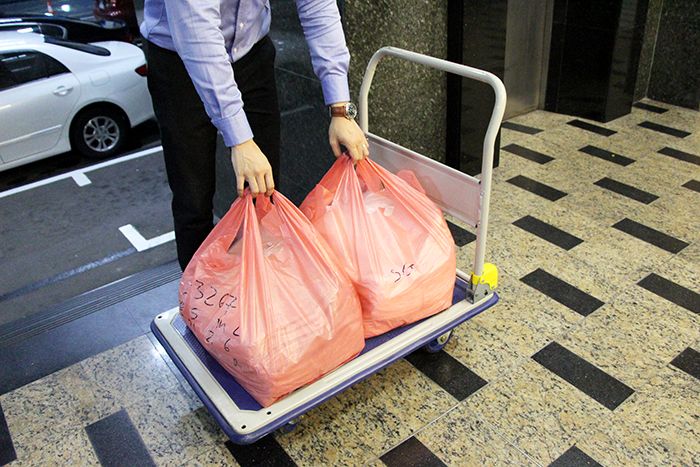 H and I went to store my first batch of stocks at EBC the other day! Trolleys are provided and free for all to use! A point to note - the lifts there are hugeeee so no worries if you are storing furniture or big items with EBC!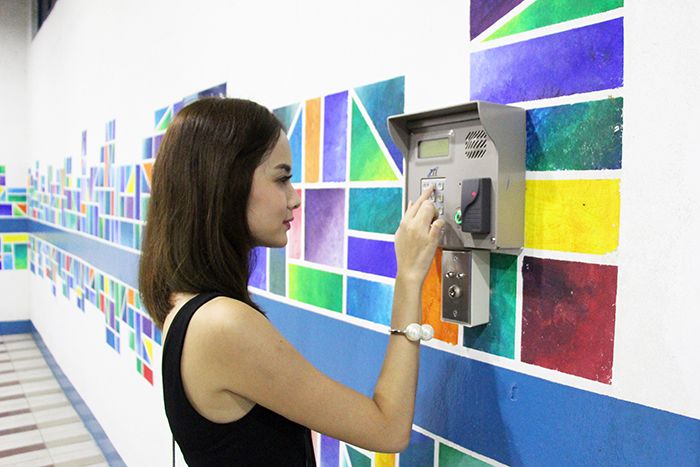 All storers have to key in a personalised passcode to enter the storage space.
Your name will be displayed and in you enter!
There is CCTV and security at the
EBC Self Storage
all day round so be rest assured your belongings are in good hands. With 24/7 access, especially for the nocturnal workers, you can head down to your storage unit anytime if you need to retrieve something!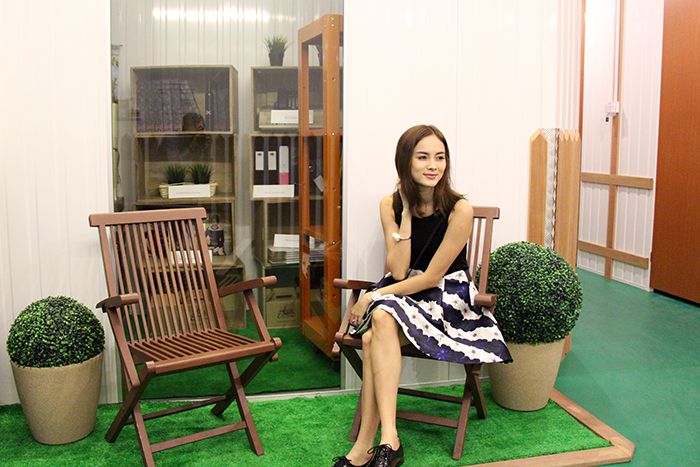 I chose the Garden Theme storage space for myself and this is the sight that greets me after I enter.
This storage area is a climate controlled facility where there is air-condition 24/7 - great for e-commerce storage!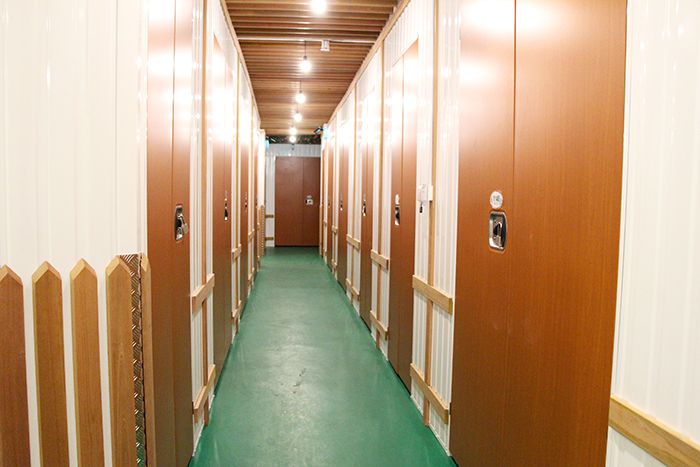 I love the effort EBC puts in to make the storage facility so aesthetically pleasing. The whole place was brightly lit, clean and I feel happy just being inside!
Also, each storage unit is individually locked so that's one less worry about having random strangers going around to pick the locks. Double security of passcode + key lock = safe belongings.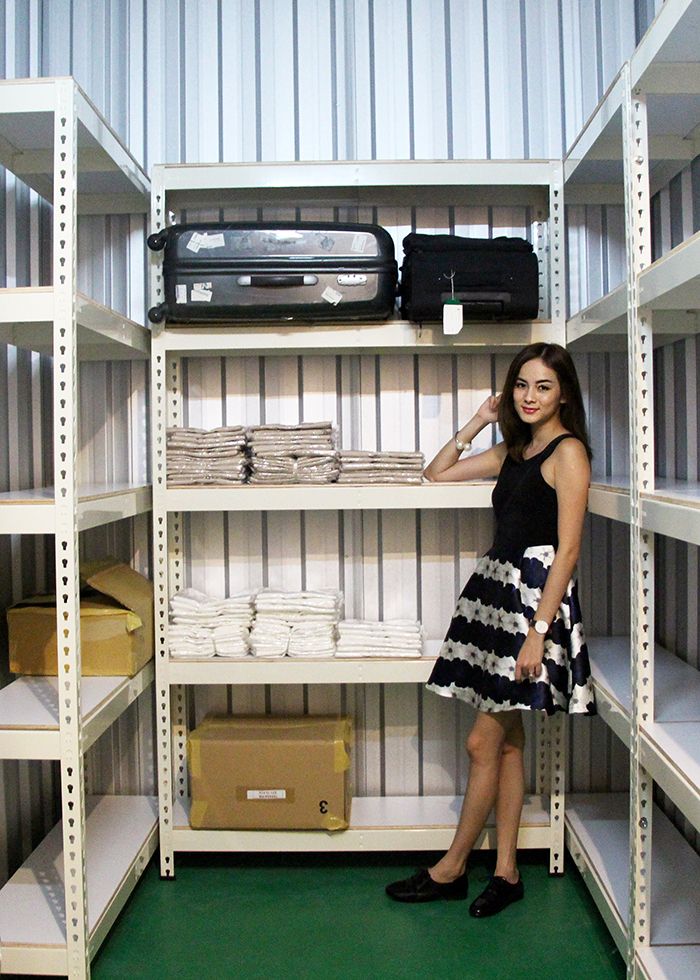 And here is my storage unit! I chose to have shelvings installed as I intend to use this unit to store all my new stocks. With the shelvings, everything can be clearly seen and arranged neatly. No longer do I have to hunt for pieces from box to box!
EBC Self Storage
has shelving options so if you need it, let them know and they will do the necessary arrangement!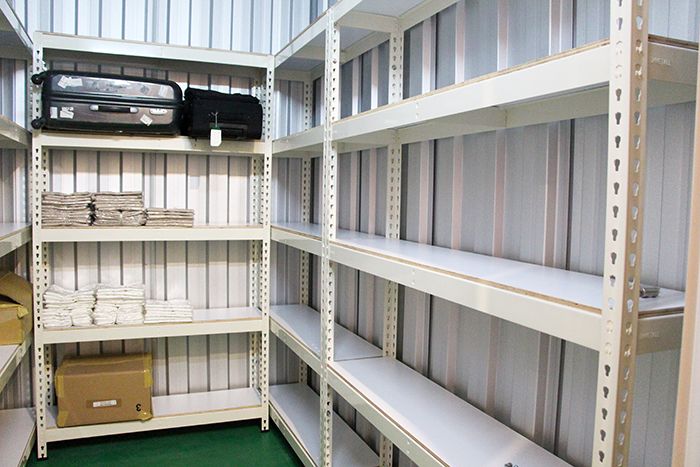 I am starting small with this new clothing label and the stocks are progressively coming in so I shared the space with a couple of personal belongings currently (my household shelter is full and in a mess!!). The above is the total number of pieces I have for one design in two colours and three sizes. I cannot wait to fill up all the shelves with my designs!!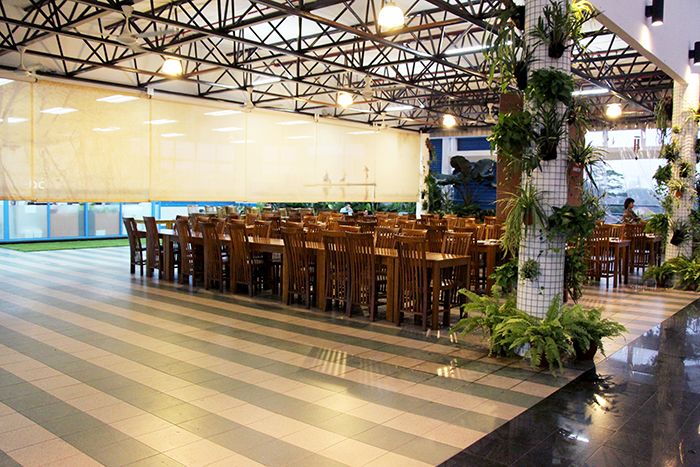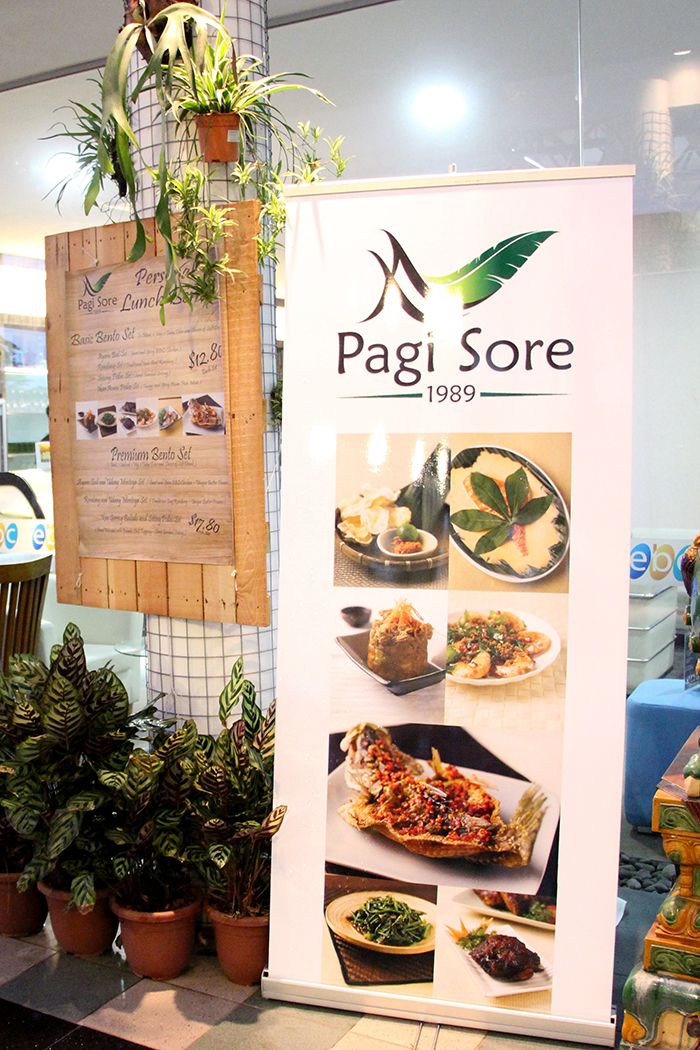 Of course, if you need a space to host a client or for short meetings, you can always head up to the EBC Sky Garden at Level 5. There is an authentic Indonesian restaurant, Pagi Sore, where you can have lunch meetings. All storers get to enjoy exclusive discounted rates when hosting events, bazaars, or product launches here!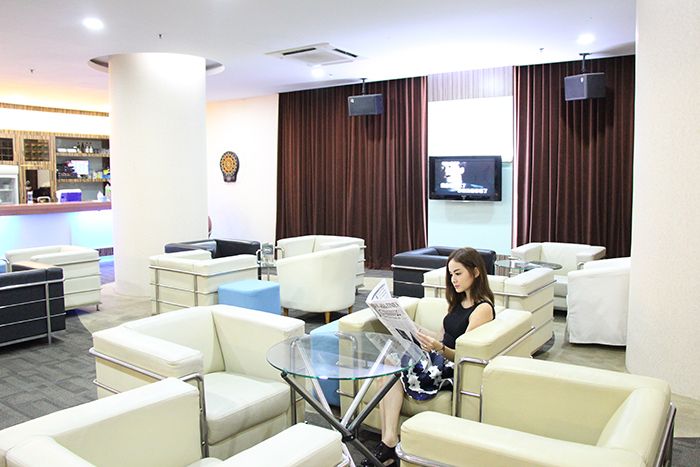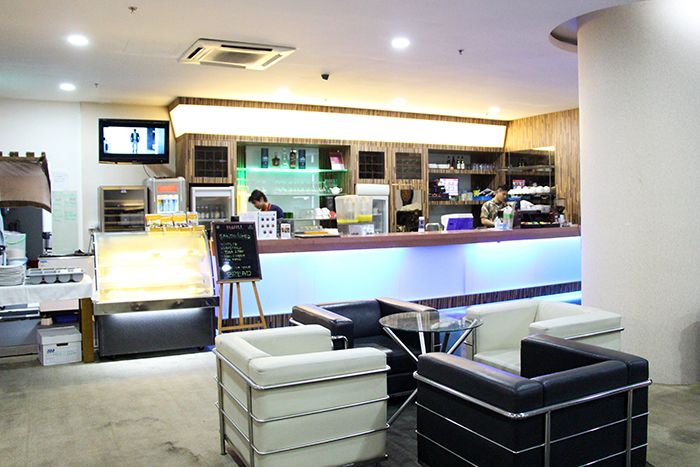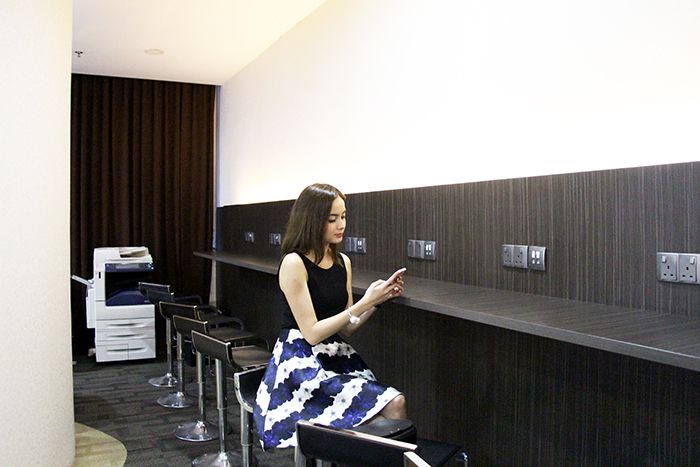 If there is some work to be finished, storers can head over to the Club House (free wifi) to work, print or simply just relax with newspapers/magazines in the massage chair!
EBC Self Storage
is the place to go for self-serviced storage, especially for new e-commerce businesses where we try to bring down overhead costs and choose to work from home instead.
If you are moving home or renting an apartment, do check out the "Personal Storage" option where packages of 3, 6 or 12 months are available. Of course, there are longer tenure options for business storage!
Interested? You would be happy to know that
EBC Self Storage
actually give taxi credits (free money omg?!) for first-time customers who go there to view the unit! Not only that. After signing up, there will be a one-time free move-in service provided as well!
Check out
EBC Self Storage
or give them a call to find out more! :)