I'm not a bad cook, really. But with H being such an anal cook, he makes me look bad beside him. Recent case being, we were gonna have stir-fry mee tai mak with eggs, chicken, mushrooms, green veg and lup cheong for dinner. He insisted on cooking the mushrooms first because Masterchef said so. Apparently the smell/taste of mushroom is too strong. Hence, if cooked together with chicken, the chicken pieces will be tainted with mushroom's smell/taste.
Of course I beg to differ.
And with good reasons.
Just last week, I stir-fried a dish of broccoli + chicken + an assortment of mushrooms with oyster sauce AND there was no hint of mushroom in the gravy/chicken/broccoli so obviously I voiced it out.
He stubbornly refused the fact I presented him with and cooked his mushrooms first... followed by the lup cheong... and chicken... and left his famished girlfriend on the verge of fainting with hunger.
Oh well.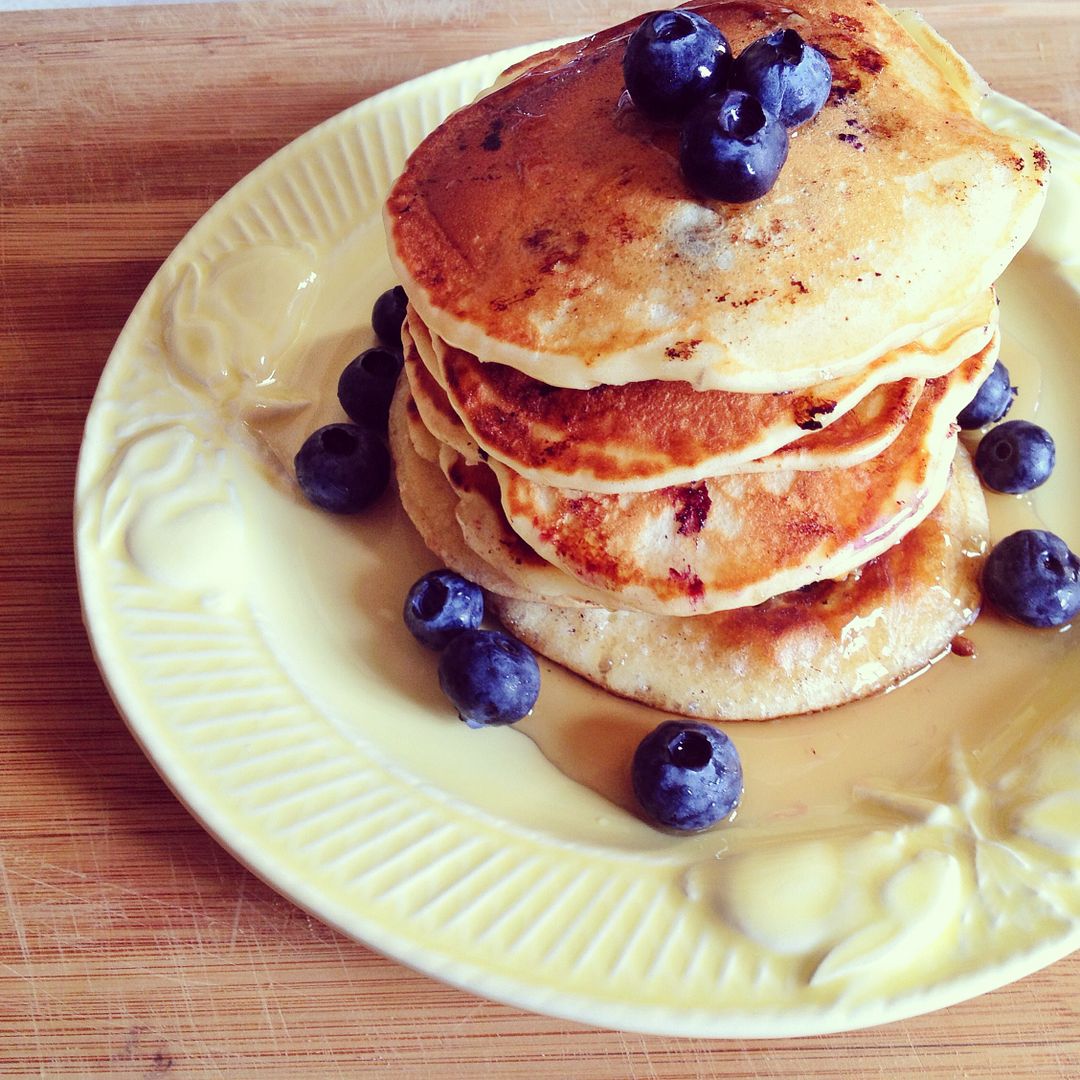 Some Sundays ago, we decided to make pancakes for brunch! We had all the ingredients available at home and pancakes are relatively easy to make (or so I read), so why not?
We haven't made pancakes prior to these and I would say they turned out not too bad!
Ingredients:
1 cup (135g) plain flour
1 teaspoon baking powder
1/2 teaspoon salt
2 tablespoon caster sugar
2/3 cup (135ml) milk
1 egg, beaten
2 tablespoon melted butter, and then some for cooking
as many/little blueberries (or anything else you like your pancakes with!)
maple syrup!!
You can follow the instructions on his webpage. One thing not mentioned was, after every one batch of pancakes in the frying pan, you need to melt butter before you pour the batter else your pancakes will get burnt!
We didn't measure the amount of batter we poured into the pan, we went by... feeling. Hahaha!
When you're done, garnish with MORE blueberries and drench in maple syrup, the way I like it!