Hi girls!
I've finally read through all comments left for the
giveaway
and I'm sorry for taking this long! Thank you for taking the time to leave me a comment with your suggestions, I hope I will have the time in 2014 to share more. Here are the winners!
Set A:
Teresa Lim (lockedfuture@ymail.com)
Set B:
June Ho (heysunflower@live.com.sg)
Set C:
Shirley (shirley.wxl@hotmail.com)
Please send me an email at msgreeen@gmail.com with your address and I will mail the set to you via registered shipping ok! For those of you who didn't win, don't worry, I will be conducting more giveaways in future - it had been fun!
Thank you to all of you for reading all these years <3
-
Sponsored post
So! I have jumped on the
DRx
skincare regime as well! I have heard a lot about the brand from my friends and fellow bloggers, all positiveness (!), so naturally I was very tempted to try it out for myself. I mean, who doesn't want flawless, porcelain and crystal clear skin? The journey to perfect skin is long and far but I am not giving up any means there is to achieve that. I also wish that one day I can stride down Orchard Road with enough confidence to have no makeup on my face.
FInally, the day for my appointment at DRx Clinic arrived!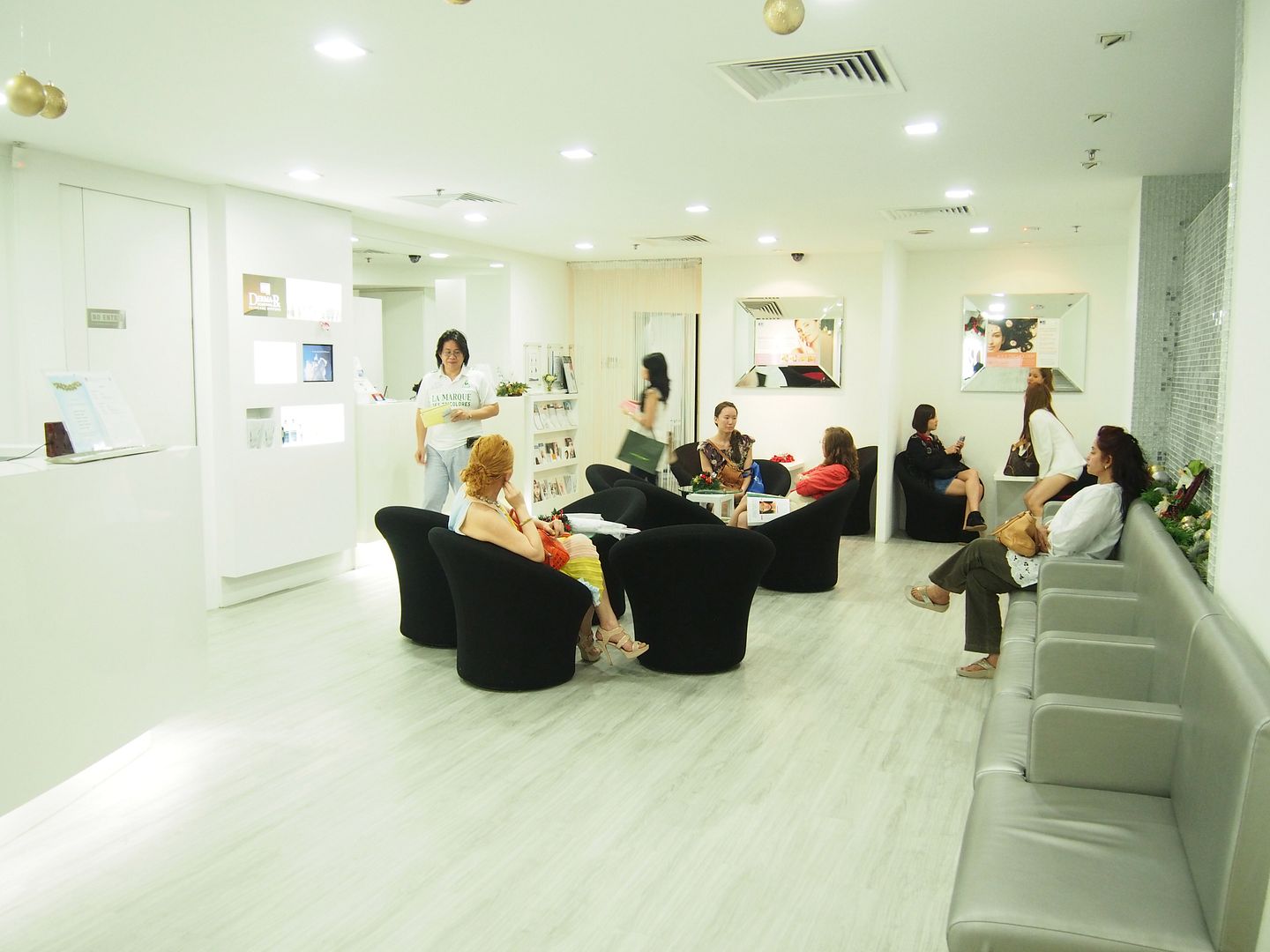 I love the spacious, clean, white waiting area that was full of chatters.
It was all very casual, nothing serious like what you would encounter in some clinics.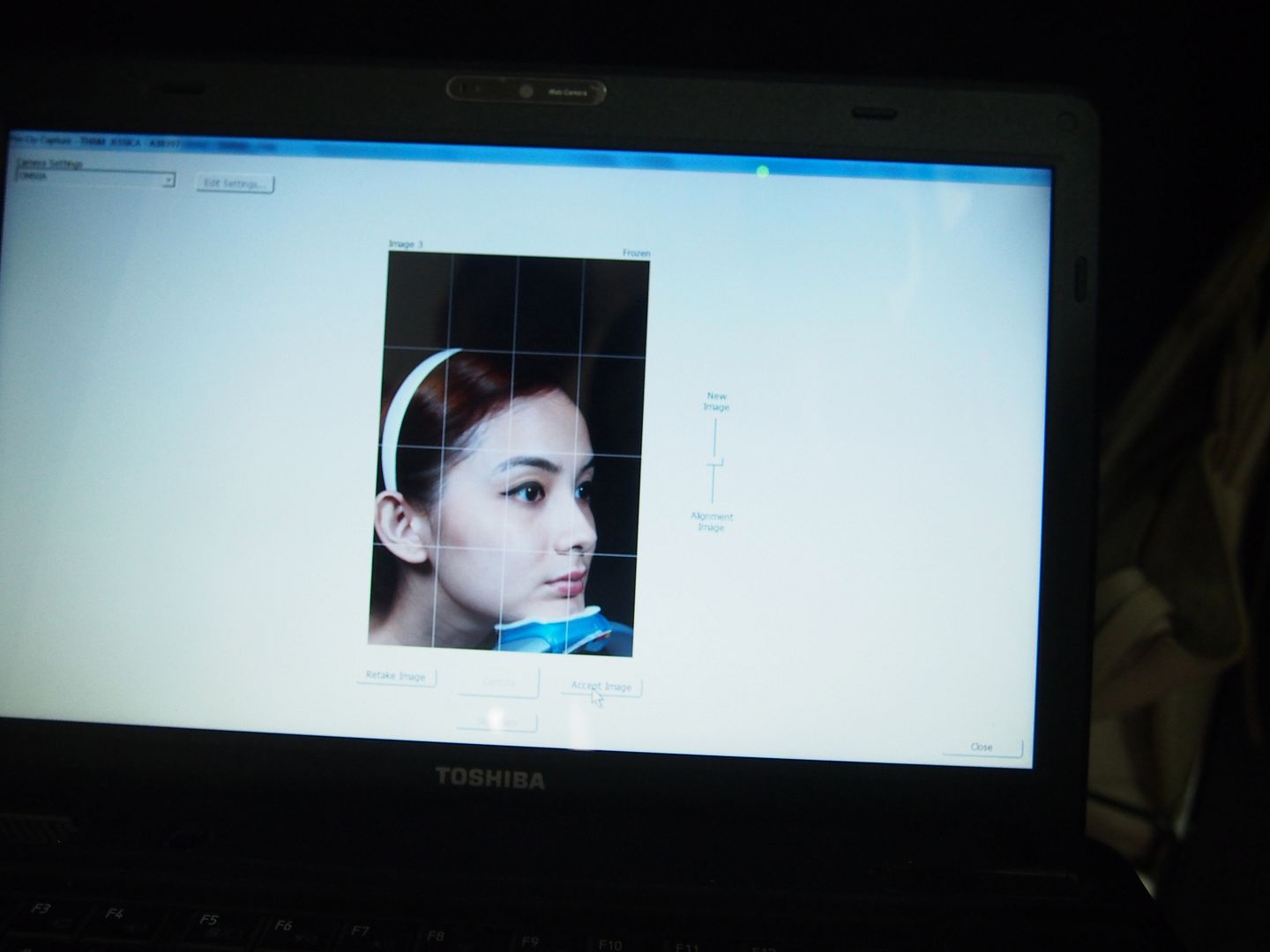 I was ushered to the "photography room" to have my 'Before' picture taken.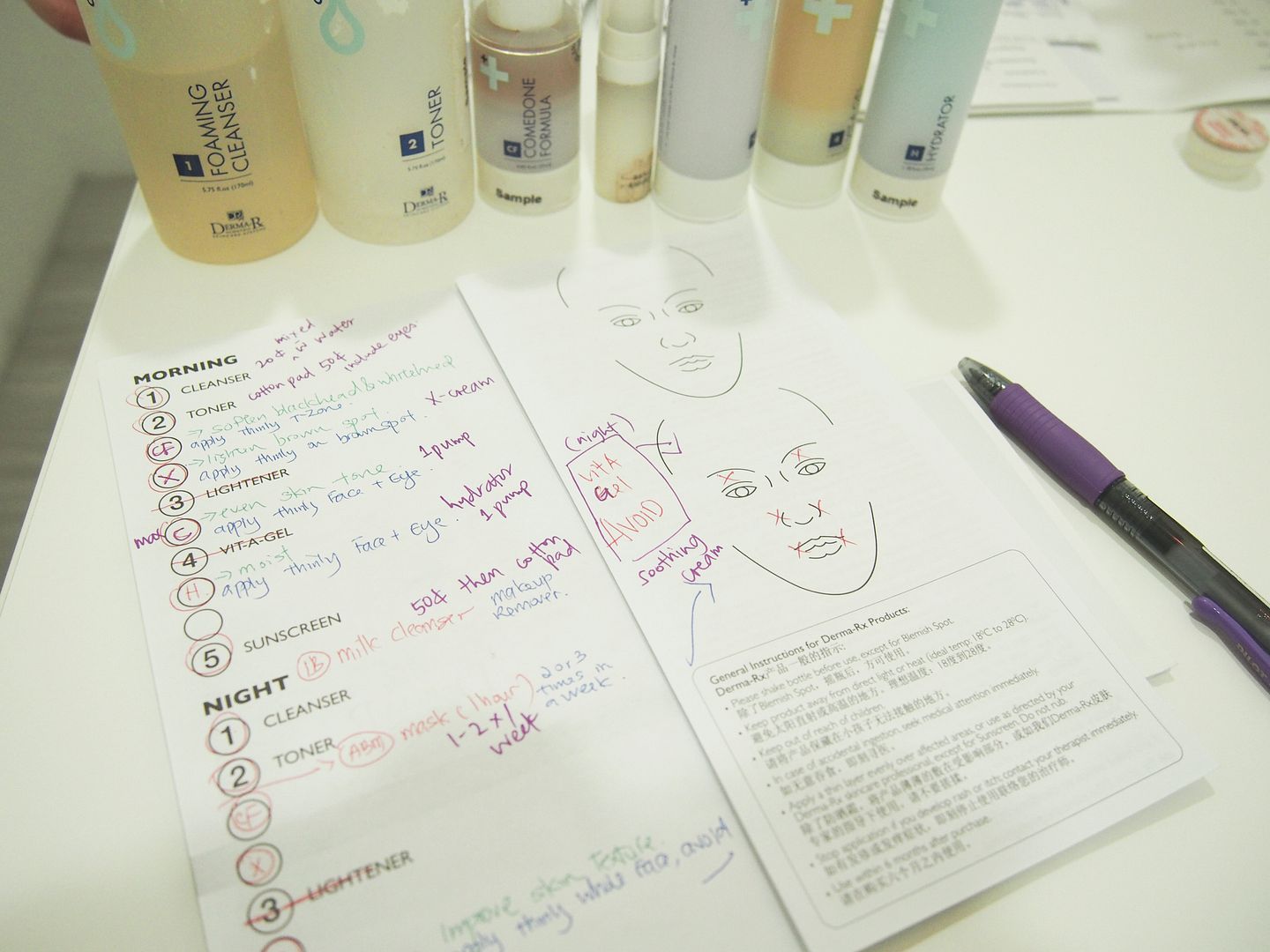 And then I was given an introduction by a nurse
on the products that I will be bringing home and how to use them.
It was all very confusing initially since I was still new to the brand
but after a day, I remembered all the steps.
Easy peasy!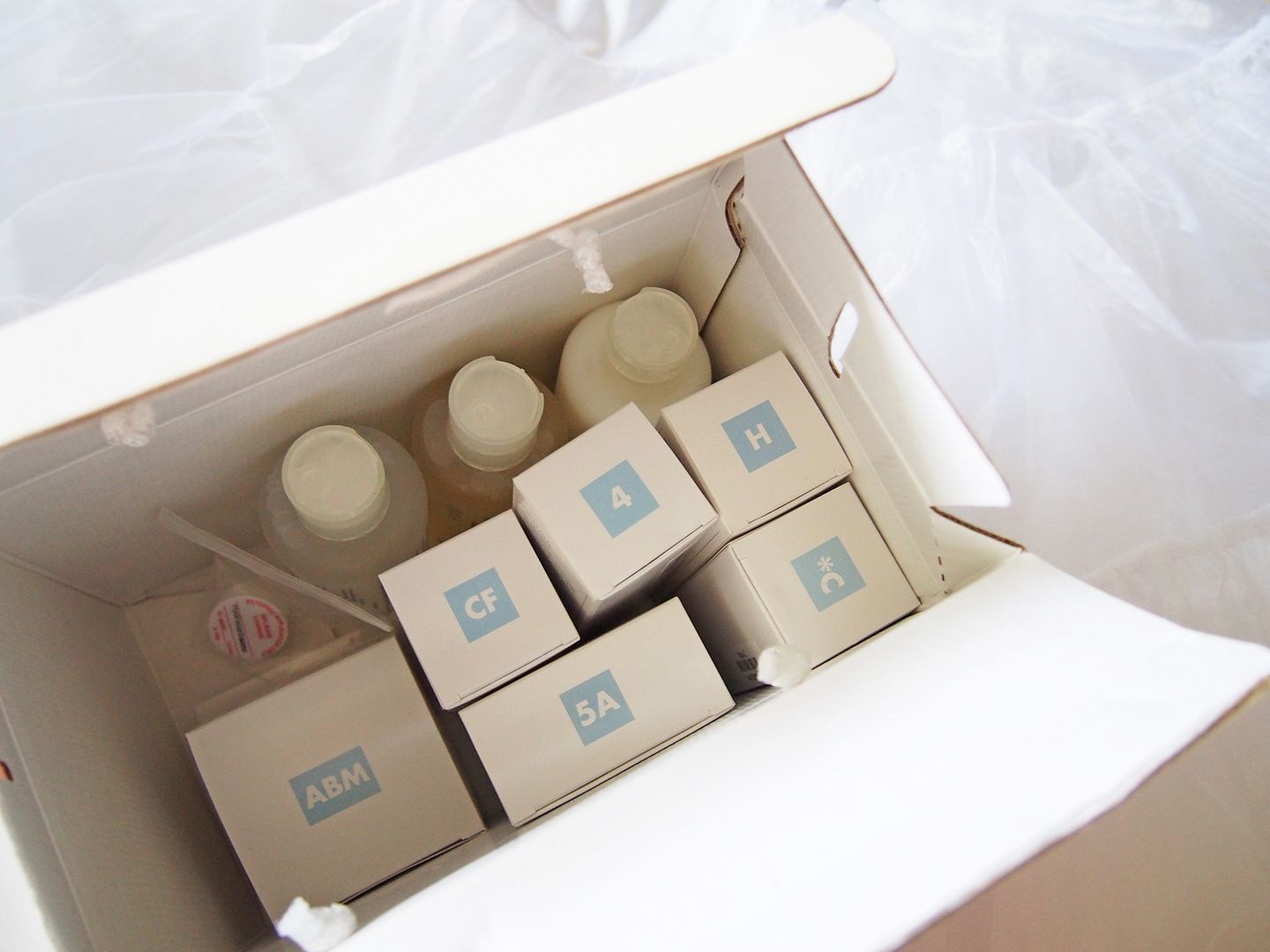 A peek into my box of goodies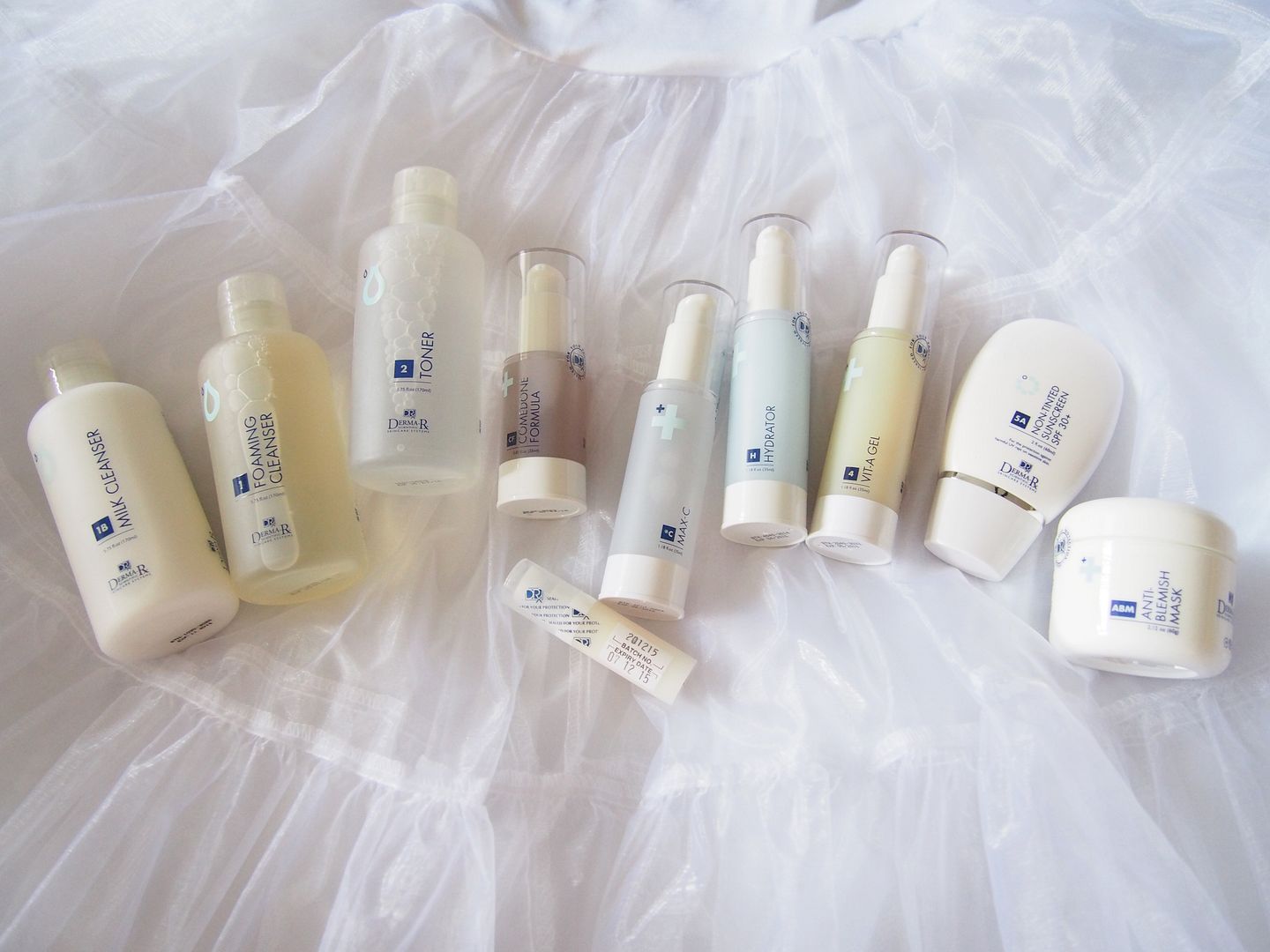 All that I'm using on my face now!
Scroll down for more detailed shots :)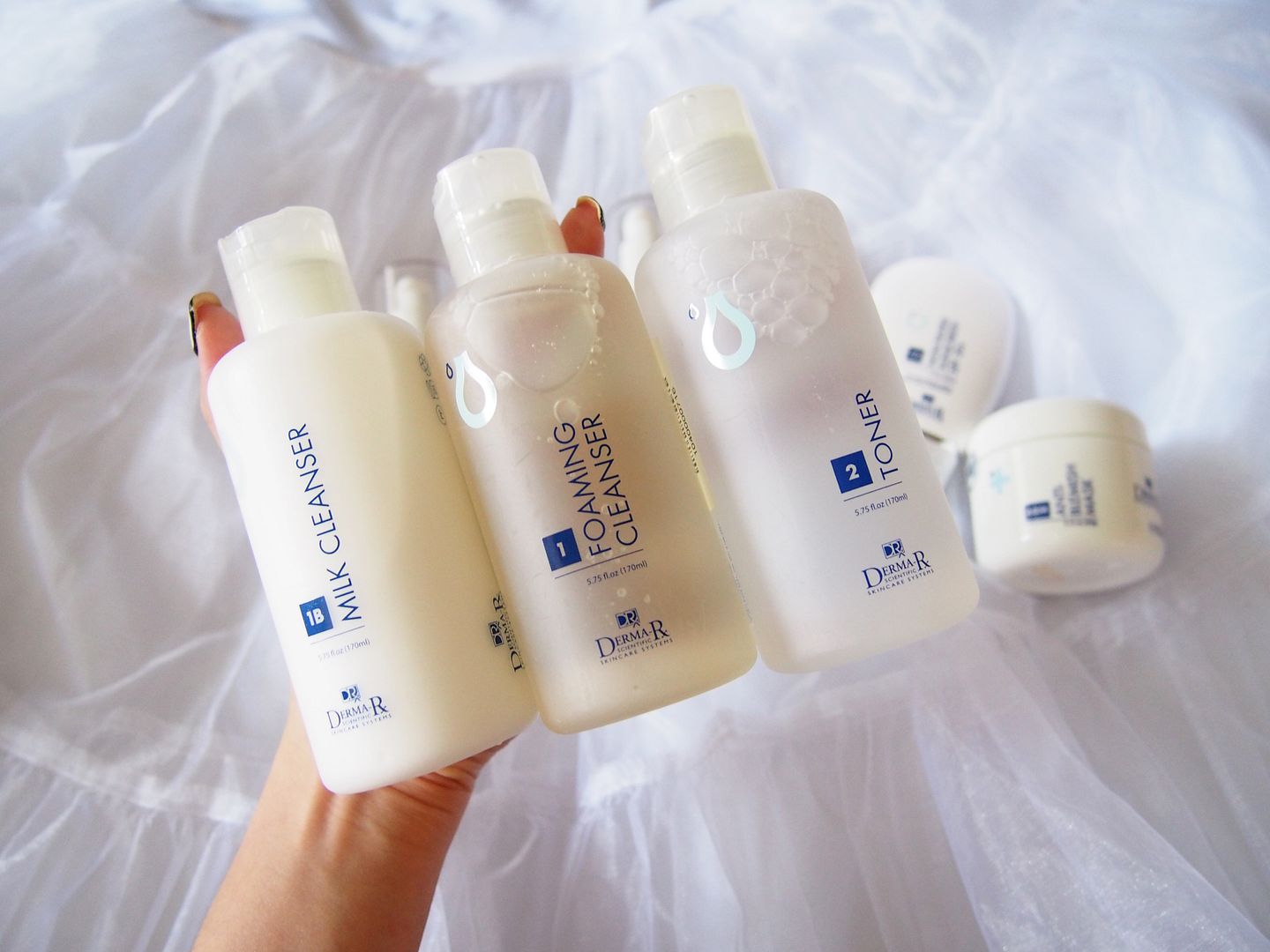 Pretty self-explanatory!
The milk cleanser is a make-up remover for face.
For eyes, I'm still using Biore's jelly remover.
Ahhh, this awesome product, the Comedone Formula,
reduces the appearance of blackheads, whiteheads and blemishes!
I was advised to apply on my oily t-zone but it seems to be a little drying
so I only apply on my forehead at night since it's not that oily!
But on my nose day and night since that's blackheads' favourite place to be.
Recently, I also started applying a very thin layer on my cheeks
because my cheeks are one of the places which shine at the end of the day.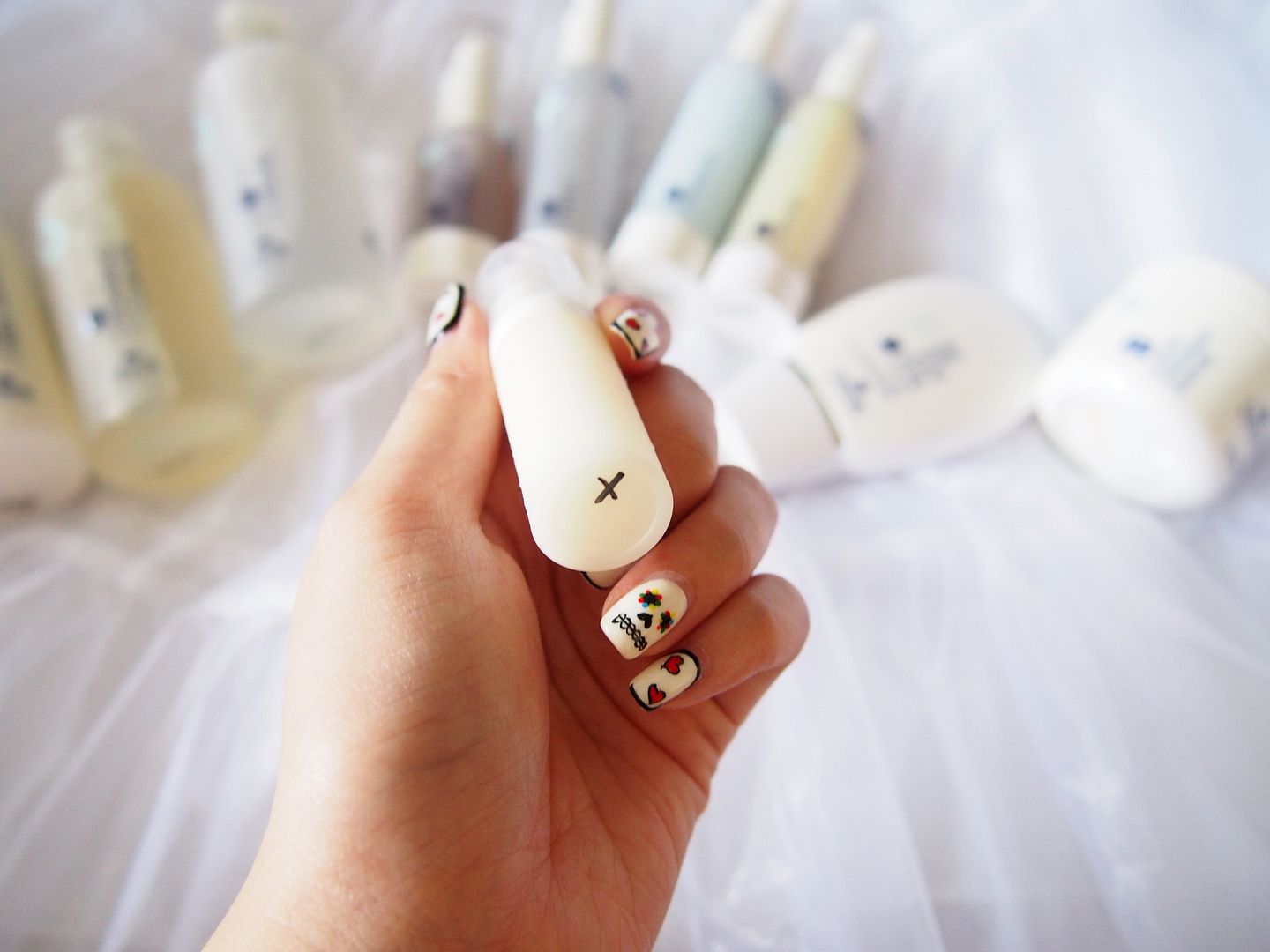 The X Cream is great for pigmentation and dark circles
so I apply religiously on my under eye and this little birthmark on the left of my chin!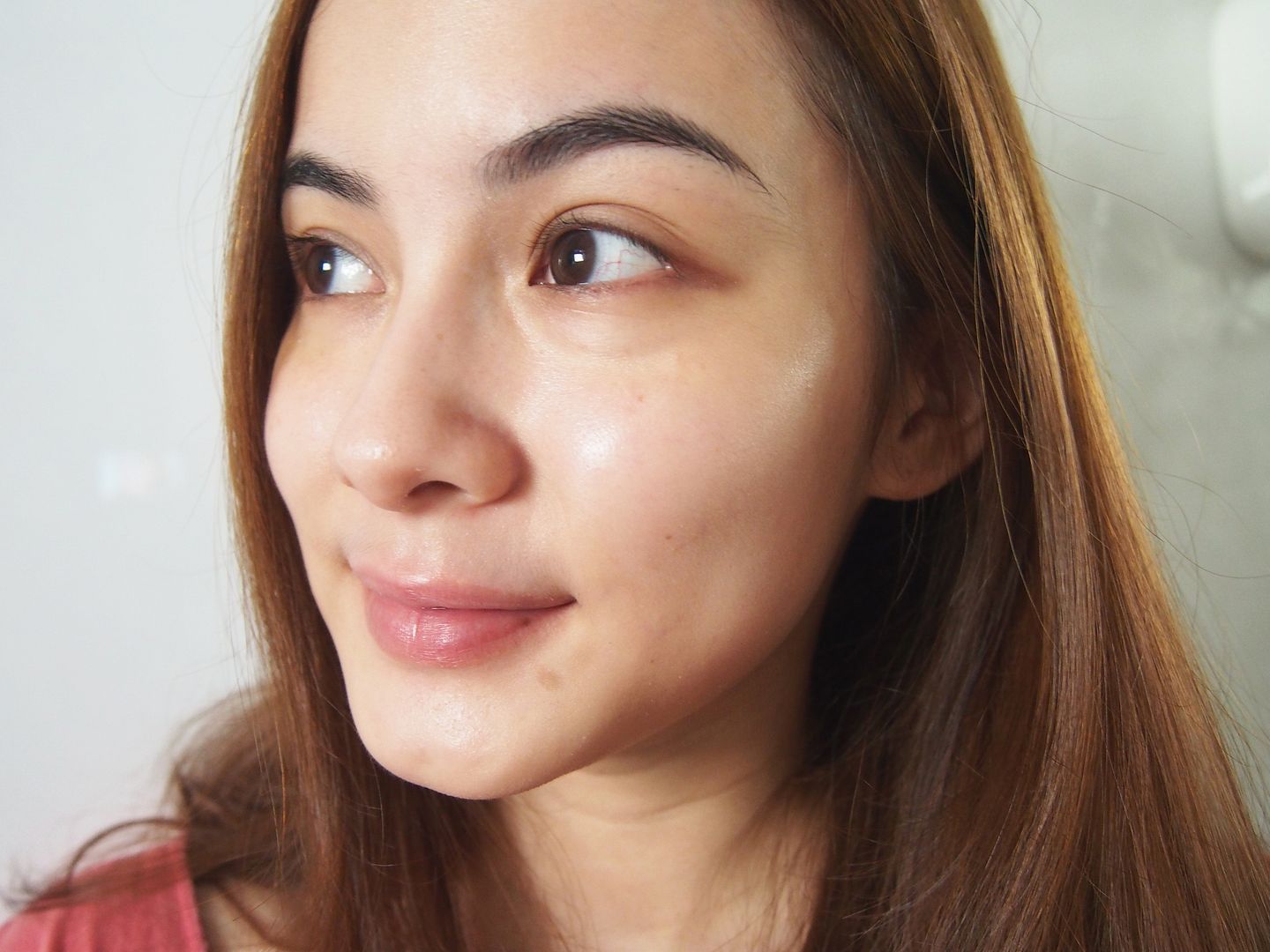 Here's a picture of me barefaced to better illustrate.
This was taken after my skincare regime and one day after I started using DRx products.
I was truly amazed because the darkness that has been haunting my under eye seems visibly reduced!!
Will keep you updated about my birthmark!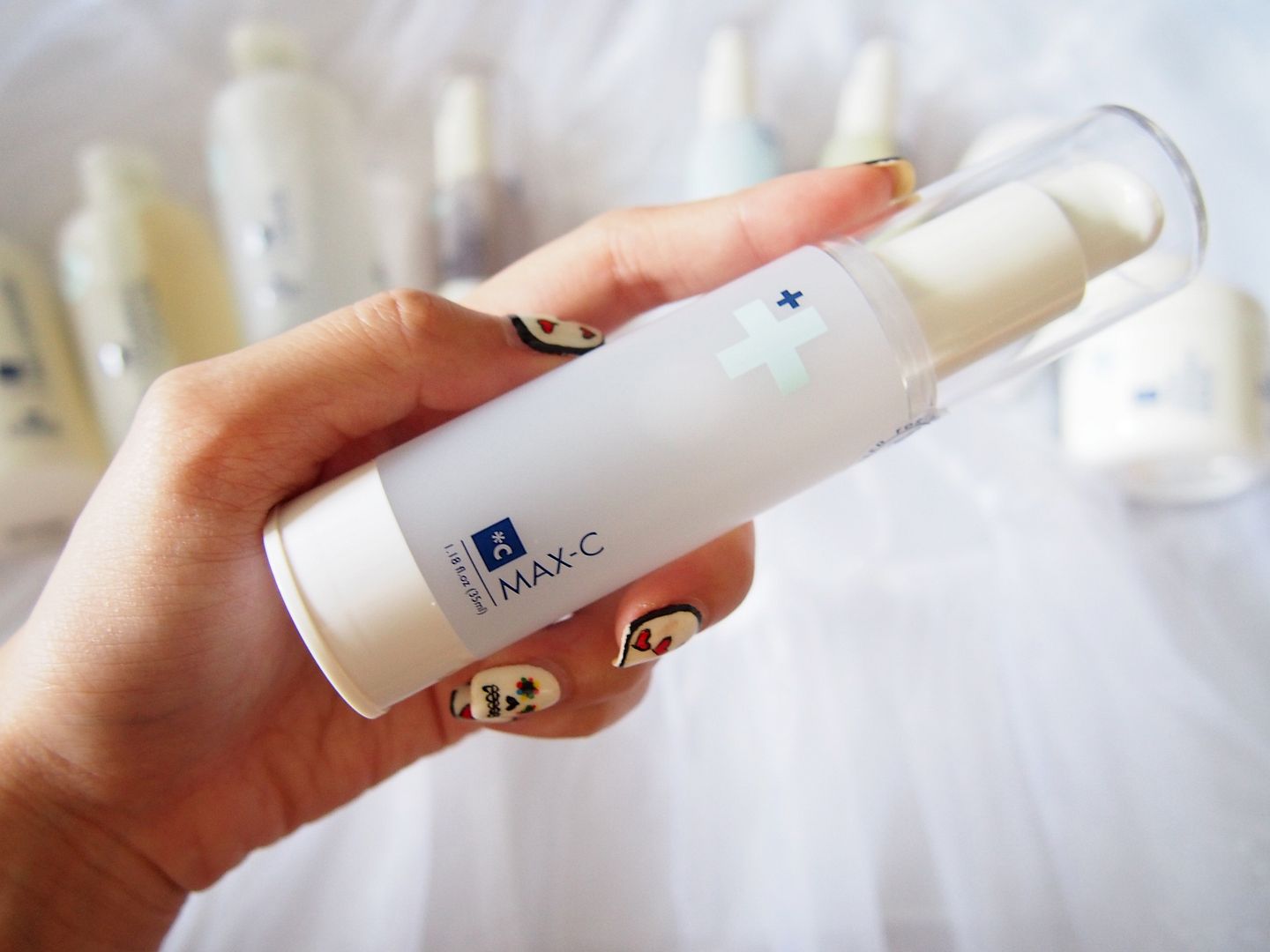 Max C!
One of their star products!
Let me quote their product description:
"Max-C is a potent anti-oxidant formula based on the highest possible
stable concentration of Vitamin C.
It counteracts free radicals, encourages collagen and elastic production
to control the adverse effects of photo-damage,
including wrinkling, sagging and other symptoms of premature skin aging."
Tell me, how yummy (in skin food context) does that sound already?!
So glad I was prescribed this!
I really love the Hydrator aka moisturiser!
Skin instantly feels smooth, soft and supple after application!
Definitely one of my favourite products.
For nighttime use to reduce appearance of fine lines and uneven skin texture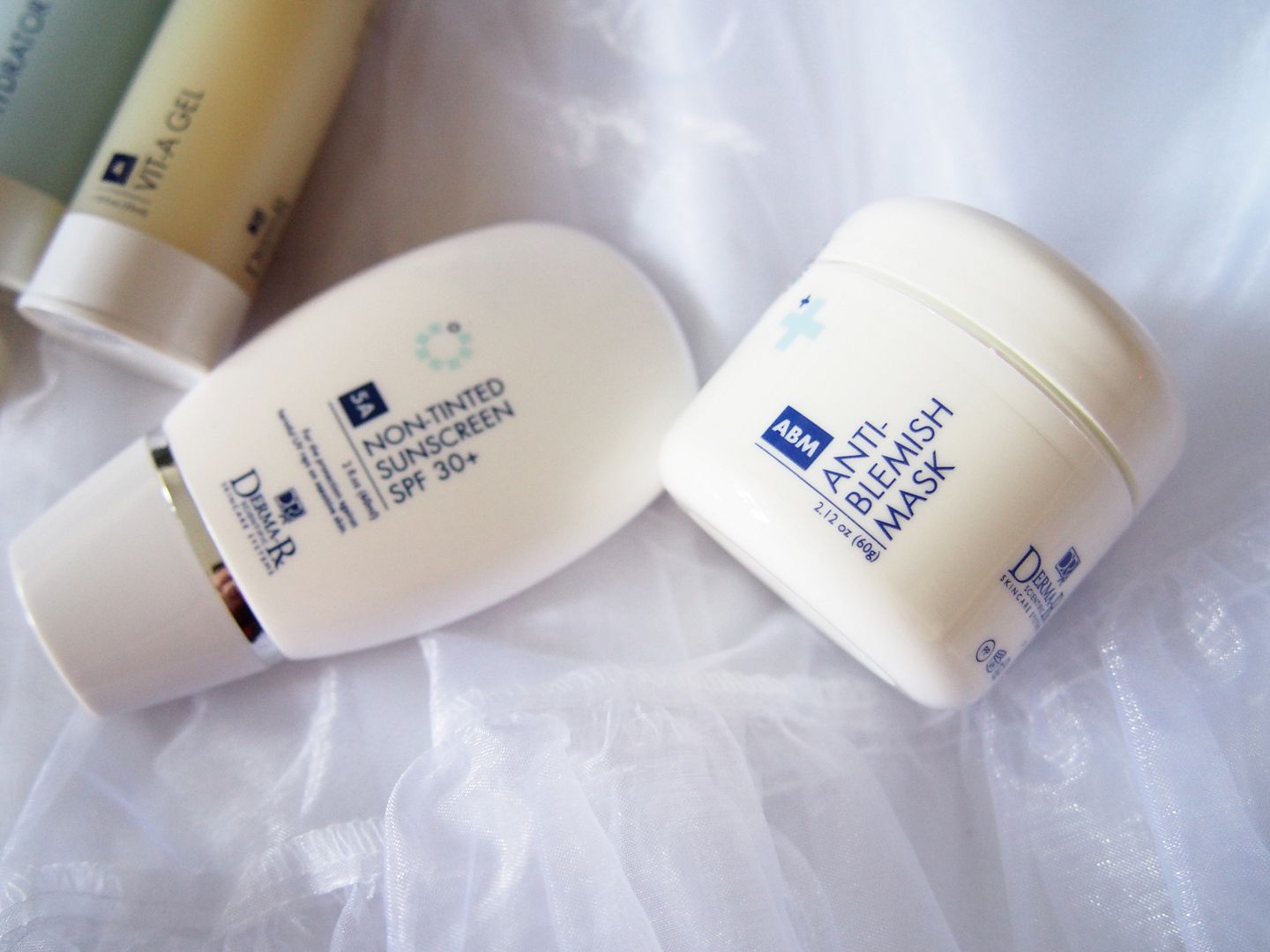 And lastly, sunscreen and Anti-Blemish Mask for the oily areas and pimples.
DRx products are very easily absorbed (in a matter of seconds) and when I am done with all the steps, my skin feels incredibly supple on touch and it has never felt this way before!
I may look oily after having all that products on my face but in all honesty, it doesn't feel oily at all! You know how some moisturiser and sunscreen bring about the oily-kinda-heavy texture on your skin?
DRx products don't that's why I love them!

I have been using the products day and night religiously for almost 3 weeks now (even when I was on holiday!) and my skin appears softer and smoother. It is not dry even though I was advised to apply a thin layer of each product on my skin anddddd my makeup glides on smoothly and very easily!
I'm so thankful to be introduced to DRx and I will keep you updated on my progress here ok?
Till then, enjoy the last days of 2013 and may you be filled with love and joy in 2014.
xx