It has been 2 months since we got back from our honeymoon and I am finally rolling out the first post. I hope to complete sharing about all the cities we visited before the end of 2015 hahaha!
So anyway, our main idea for the honeymoon was to visit Iceland and also to have a little taste of Scandinavia because these places are new to both H and I and it would be an adventure exploring new cities together! Copenhagen was our first stop as this is the only Scandinavian city Singapore Airlines flies direct to. Admittedly, I only wanted to stay a night here because it is a small city and I
thought
there wouldn't be much to do but boy, was I wrong! After 2 full days here, my opinion changed drastically and I LOVE CPH! The locals are so friendly and willing to share or have a chat, it was very welcoming.
H and I stayed in an apartment at Grøndal station (direct line from the airport). Although it is only a couple of train stops from the city, I don't recommend staying here because transportation is expensive and it is just not worth paying 24 Danish Krone (~S$5) for 2 stops to get home from the city (it will kill our legs if we walked back to the apartment).
After learning from experience, I would say, pay a little more and live in the central! That's where all the actions are anyway ;)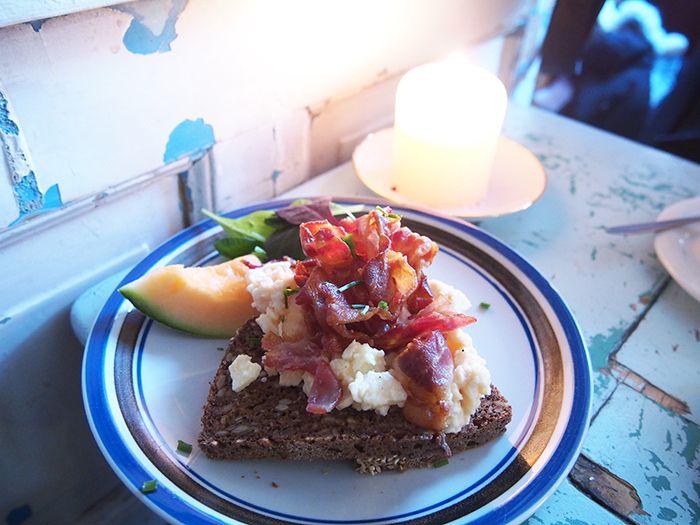 After washing up and a bit of rest and googling, we went in search of brunch. Kalaset uses (mostly) organic ingredients and their condiments are all homemade. Food was good but not the best I had.
Kalaset
Vendersgade 16, 1363 København, Denmark
+45 33 33 00 35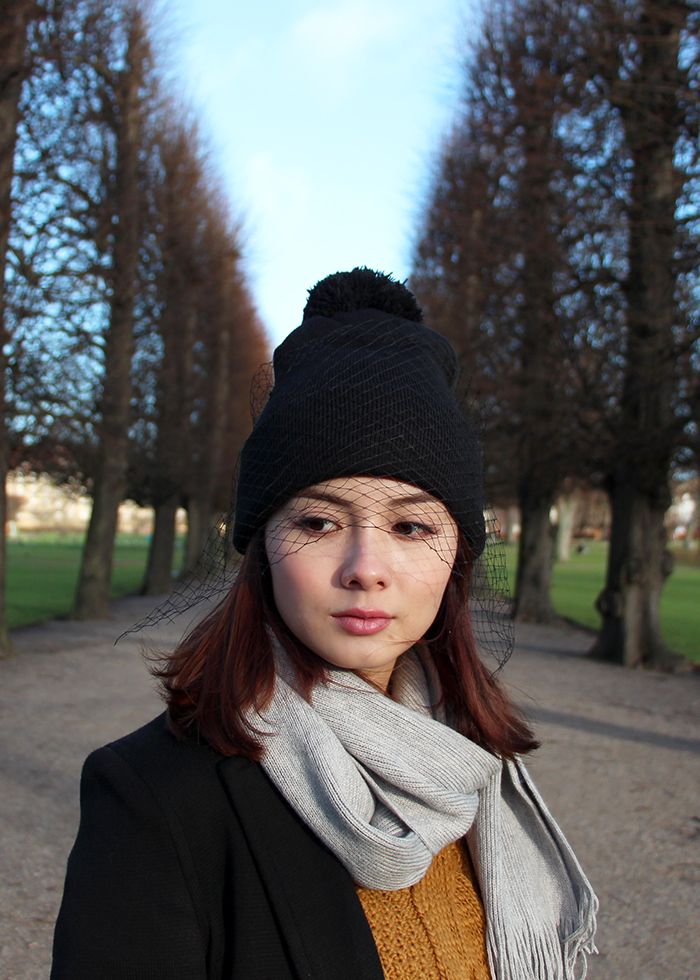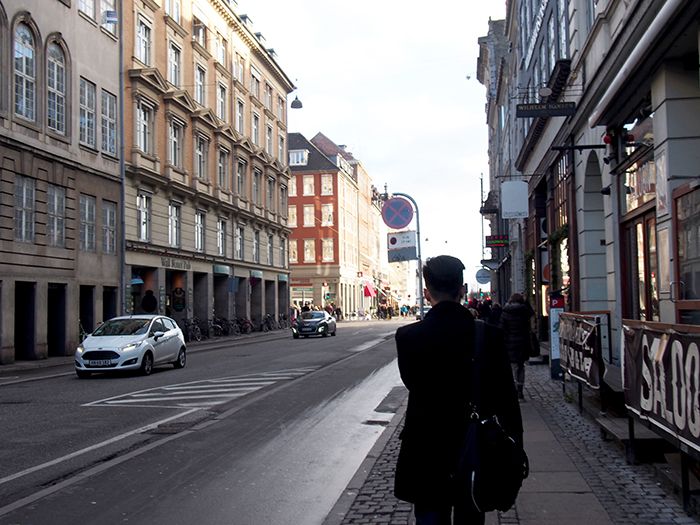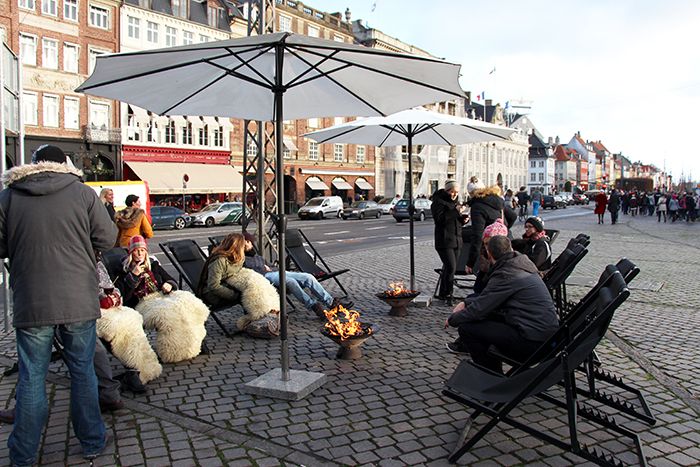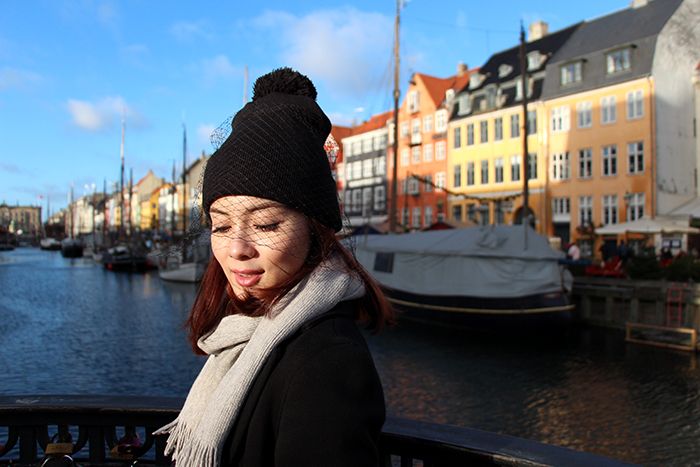 Christmas pop-up booths lined the path and the area was bustling with tourists sipping beer or seeking warmth with a blanket and a cuppa hot coffee in their hands at the many bars and restaurants along the Nyhavn canal. We also found out that Hans Christian Andersen (Danish author) used to live in three of these colourful townhouses which cost an arm and leg now. H and I did not stay for long and decided to venture to other areas to check out all the home furnishing stores that Scandinavia are known for!
Dinner was sooooo good and I apologise for the bad photos. The lighting was too dim and all my pictures turned out blurry but trust me, the food was ahhhmazing! We found
Restaurant Kjøbenhavn
through
this article
and decided to try it out since the reviews were pretty good. The bread was crispy and the butter (I couldn't believe it was butter till I checked with the server) was OUT OF THIS WORLD!! They made the butter themselves and it tasted like it was roasted butter without the typical butter taste. I don't know how to describe it
lah
but you've to make a visit to this restaurant! Everything was polished off the plates (even the pork starter which didn't look appetising!).
Restaurant Kjøbenhavn
Dronningens Tværgade 10, 1302 København K
+45 22 44 66 66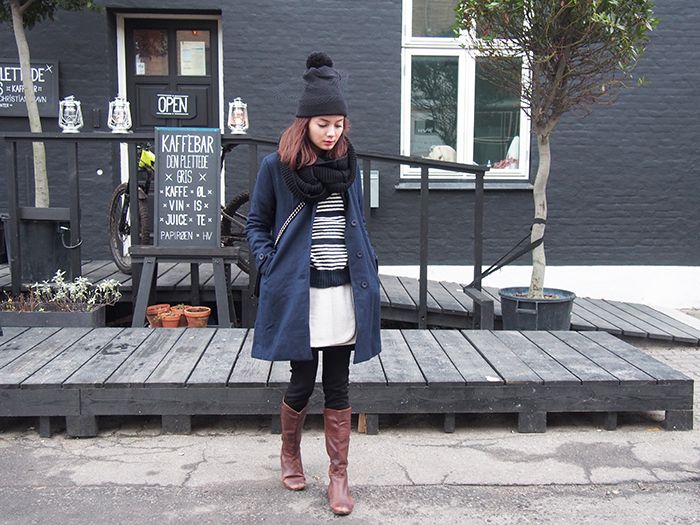 We headed to Wulff & Konstali the next day for breakfast! Just look at that spread *heart-eye emoticon* All my favourite!! You cross 5 or 7 items off a slip of paper and your order will come individually plated on a wooden serving board. Everything on the menu sounds so yummy I almost wanted to order the bigger portion. And there you have it, your personalised brunch plates! A special shout-out to the most delicious cinnamon waffle ever.
Wulff & Konstali
http://wogk.dk
Lergravsvej 57, 2300 København S
+45 32 54 81 81
Christiania, also known as Freetown Christiania (Danish: Fristaden Christiania) is a self-proclaimed autonomous neighbourhood of about 850 residents, covering 34 hectares (84 acres) in the borough of Christianshavn in the Danish capital Copenhagen. Civic authorities in Copenhagen regard Christiania as a large commune, but the area has a unique status in that it is regulated by a special law, the Christiania Law of 1989, which transfers parts of the supervision of the area from the municipality of Copenhagen to the state. It was closed by residents in April 2011, whilst discussions continued with the Danish government as to its future, but is now open again. (excerpt from Wikipedia)
I was on high alert the entire time we were in Christianshavn because of all the "horror" stories I read online prior to our arrival. To make matters worse, the vibes in this area was different from the other parts of the city so I was feeling skeptical and unease. You are basically free to do anything inside Christania...and there's no judging. No photos allowed or bear the consequences. There were stands selling soft drugs and you wouldn't be able to see the dealers' faces. It was quite an experience but the timid me just wanted to leave the place since H and I didn't dare to eat/drink anything in Christiania.
Walked over to The Paper Island after that to check out
Copenhagen Street Food
which consisted of food trucks selling delicacies from all corners of the world. Affordable prices but we weren't enticed by the selection since we didn't fly all the way to Europe to try Asian food. Glorious Danish food for us anytime!
Copenhagen Street Food
PapirØen, Trangravsvej 14, 7/8, 1436 København K, Denmark
And Danish food we had! :D How could we leave without having the traditional smørrebrød and herring!! H found an amazing place to try our first ever open sandwich at Aamanns. Fresh, quality ingredients with so much thought in each creation, every mouthful was a taste of heaven. We ordered the curry herring with apple, braised pork with bacon, and avocado! Raw herring actually doesn't taste that bad but panfried herring fish is the best (more on that in my post on Stockholm)!
Aamanns
Øster Farimagsgade 10, 2100 Kbh Ø
+45 35553344 (dial 1)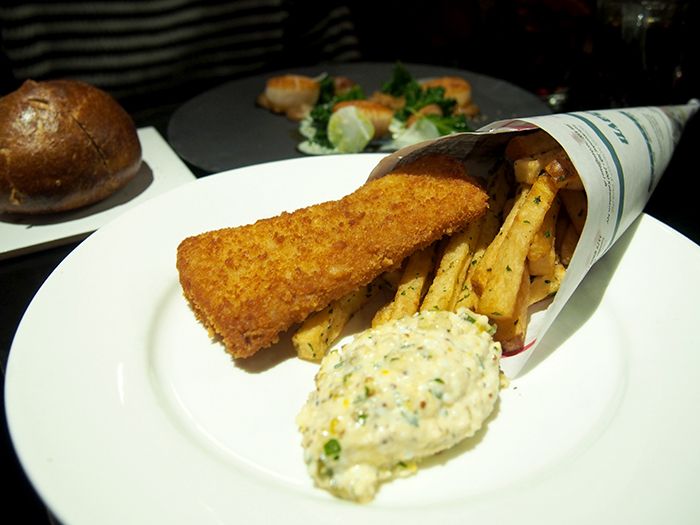 Another restaurant you should check out is Fiskebar. It's not easily accessible (that's why Google Maps the app is so important!) but the food here is so good, you'll forget about the cold once you sink your teeth into the first dish. We ordered 3 plates to share - scallop, squid and (cod) fish & chips. I love how every course came beautifully plated and even though I have no idea what I am eating, I enjoyed every ingredient used. Take for example, our dessert was just named "Chocolate".
Chocolate – Bolivia
jerusalem artichoke, financiers and sorrel
The ingredients sounded foreign to us BUT it was the BEST chocolate dessert I've ever had and I wish I can have it again! Every meal is an art and an adventure in CPH. I would go back to the Danish capital again in a heartbeat to eat to my heart and stomach's content. <3
Flæsketorvet 100, 1711 København V
+45 32155656
And here's my take on the definition of "hygge" - a couple of books, a cuppa hot tea/chocolate, a piece of danish pastry, candles around the house and all snuggled up in the cosy apartment.