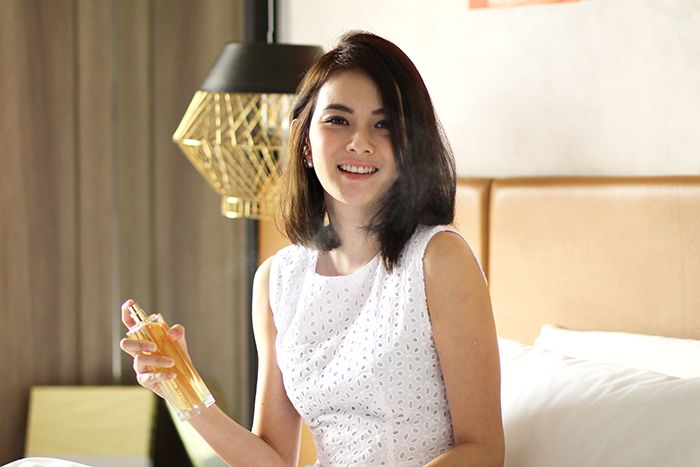 I haven't started on my Christmas shopping. It seems like I never learnt from previous years, never to leave this task till the last minute but I guess a procrastinator never changes her spots. If you are like me, oh yay, I guess that makes two of us battling the crazy Orchard Road crowd together during this festive!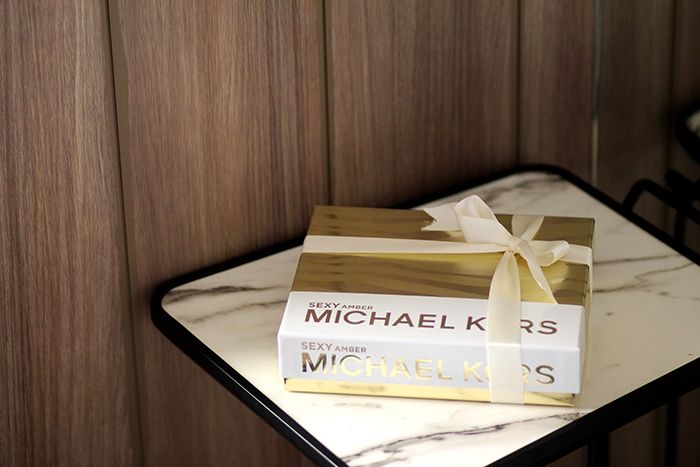 I recently received a luxurious gift set from Michael Kors which was beautifully packaged in gold, a colour I associate with Christmas. The package is festive and fancy, totally under-the-tree appropriate!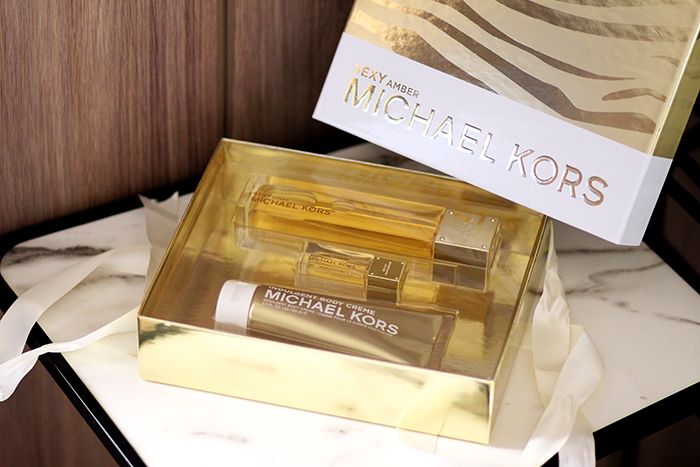 I got the Sexy Amber Deluxe Holiday Set which includes a 100ml Sexy Amber Eau de Parfum Spray, 7ml Eau de Parfum Deluxe Mini and 100ml Indulgent Body Crème.

Sexy Amber smells a little strong with the initial spritz but settle quickly into an intimate and powdery smell. It is very gentle and soothing, making it one of the fragrances I use on high rotation. Each spray conjures warm amber wrapped in sandalwood, layered with white flowers.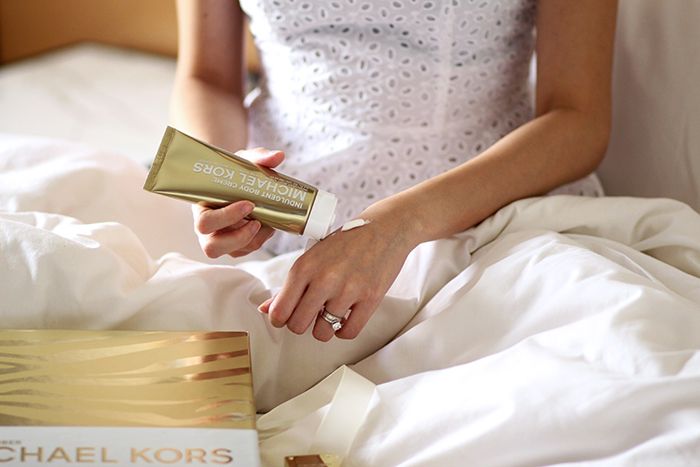 I love it when brands package body cream and fragrance and sell them as a set because the former provides a foundation for the fragrance! I would always apply a layer of body cream right out of the shower then spray the perfume before I head out for longer lasting effect.
The Sexy Amber Indulgent Body Crème delivers deep, lasting moisture and a shroud of scent. The rich texture blends easily into the skin, infusing it with much-needed moisture and a youthful, dewy effect. This smell takes me from weekend chic to centre stage!
Indulge the ladies in your life with a Michael Kors Collection fragrance this holiday! My pick is obviously the sumptuous and seductive Sexy Amber Deluxe Holiday Set (retails for $159, U.P. $222). Other holiday set options include the Sporty Citrus and Glam Jasmine.
Michael Kors' beauty and fragrance line is available at Tangs at Tang Plaza, Tangs VivoCity, Robinsons The Heeren, Robinsons Raffles City, Robinsons JEM, Takashimaya and SaSa.
Also, you can purchase these gift sets at Christmas Atriums located at Tangs VivoCity (07 Dec – 13 Dec), Robinsons Raffles City Water Court (03 Dec – 09 Dec), Robinsons The Heeren The Space (26 Nov – 02 Dec) and Takashimaya (03 Dec – 09 Dec).
More updates and information can be found on their Instagram
@MichaelKors
!