HELLO EVERYONE!
Today, my blogpost is unisex because I'm gonna be talking about hair!
As we all know, hair plays an important role in completing our look and I would never, ever head out of the house with wet hair like those Ah Lians on the MRT (hahaha bad inside joke between my colleagues and I). And to my boyfriend, his hair is like HIS LIFE. I remember once when we just started dating, I disturbed him by touching his styled hair in public (on one of the downward escalators in Wisma to be exact) and he got soooo annoyed with me which in turn made me annoyed with him for being annoyed with me hahahaha! Today, he's no longer angry when I touch his hair but he still minds. Vainpot.
That's a lot about my boyfriend's hair.
So anyway, I'm very fortunate to have
Essensuals @ Bugis
as my new hair sponsor! I went for a haircut last week in preparation for CNY and I love my voluminous
swish-swish
hair now!

I know I'm very boring, always having the same cut
but I reaaaaally love my hair in one length at the shoulders!
To be honest, one length hair is not THAT easy to achieve.
Once, I had a slanted, uneven cut and I didn't even notice till someone pointed it out :(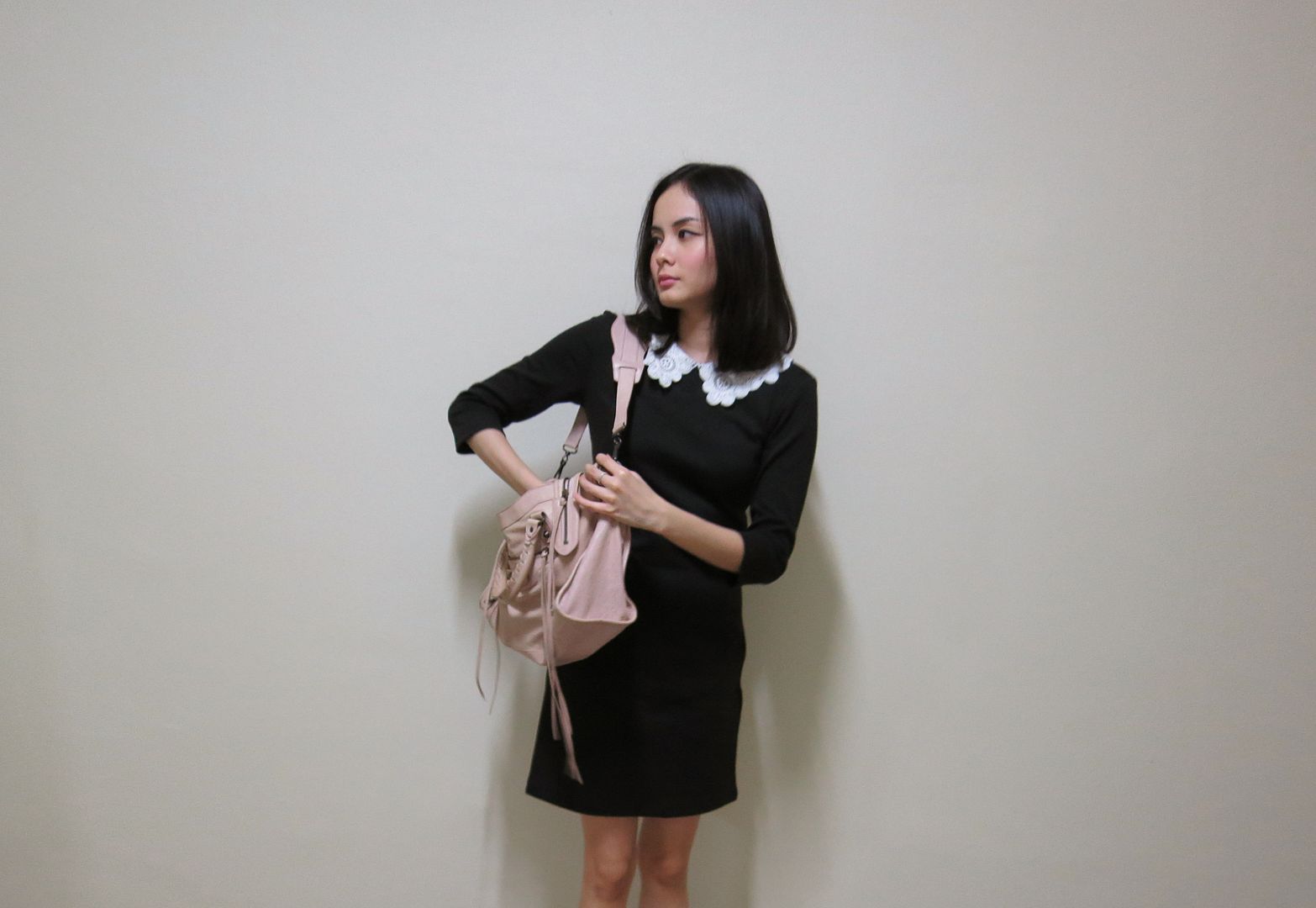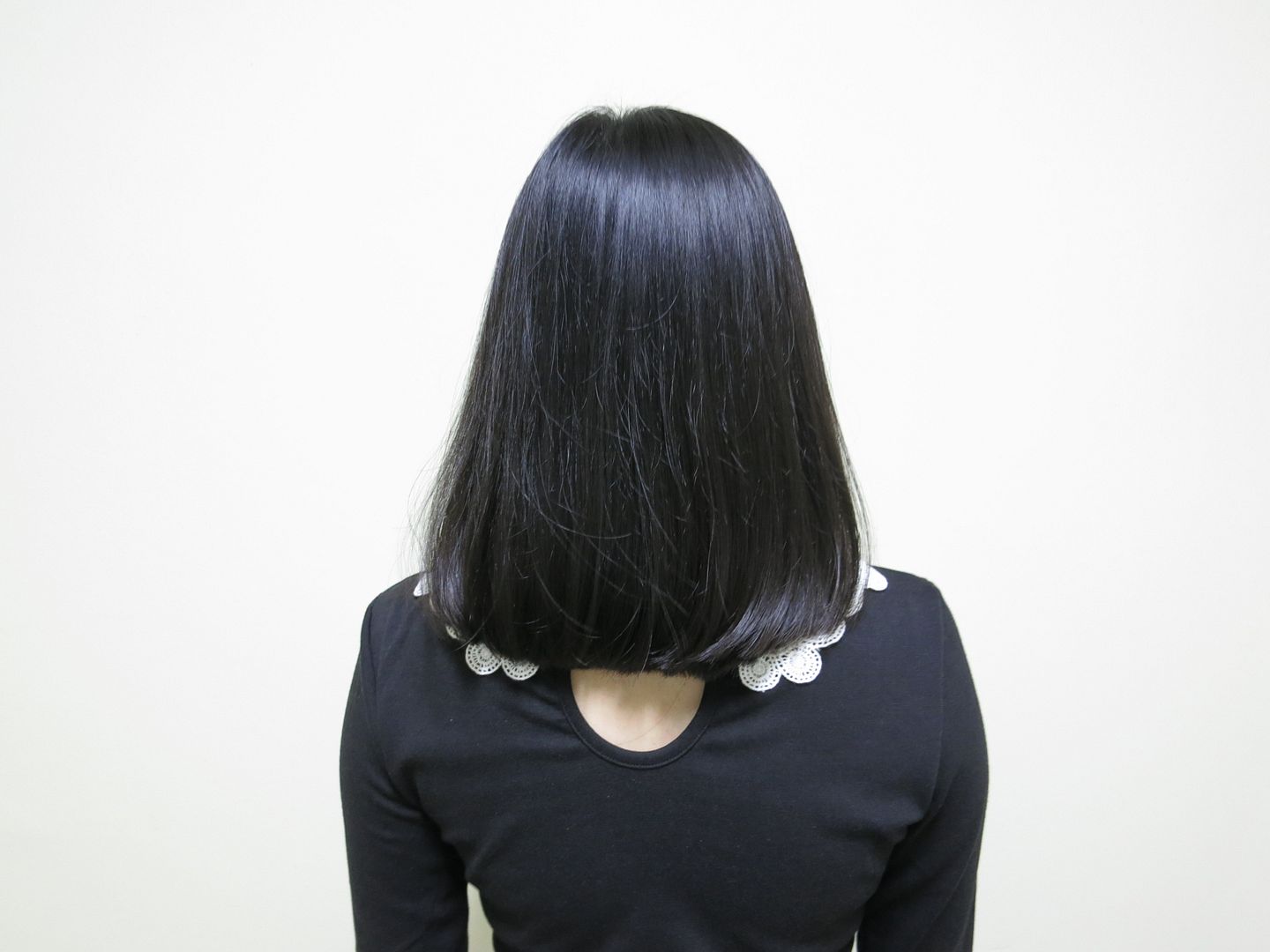 See how perfect my hair is now thanks to my stylist, Wayne Tang!
To be extremely honest, this is one of the best cuts I have had in Singapore.
All the other salons I visited were pretty forgettable
and I'm not saying this just because I'm sponsored.
I'll be heading back again in a few weeks for a treatment + dye!
About time I let my jet black hair go.
Will keep you guys updated then! ;)
Since we're on the topic of preparing for CNY,
here's a lipstick red peplum top to prep you up!
As you can see, I'm very excited for CNY this year!
I think I've enough new clothes to last me through the entire 15 days ;)
I'm very honoured to be sharing with you
Halo Lale
's first launch at 8pm tonight!
Halo Lale, pronounced Ha-low La-lee, means to always be happy and thankful.
Happy for all the little moments in life that money can't buy,
Thankful and appreciative for all that we've been blessed with.

The butterfly, our logo, is an embodiment of our brand - to recognize our strengths and to embrace our fragility.
From a caterpillar that first depends on nature in order to grow,

we too can learn to recognize our fragility and to grow from adversity, and to be as resilient. Finally, the caterpillar blossoms into a beautiful butterfly that gives back by displaying her beauty and brightening the day. We too hope that our customers will always embrace their beauty, and remain as curious and adventurous as the butterfly, going where the winds bring you.
The Halo Lale product line features timeless and classy designs in the Womenswear, Menswear (coming real soon!) and Babywear department (coming soon!). We take pride in our designs and aim to produce products that are both functional and fashionable. We ensure chic without compromising on quality.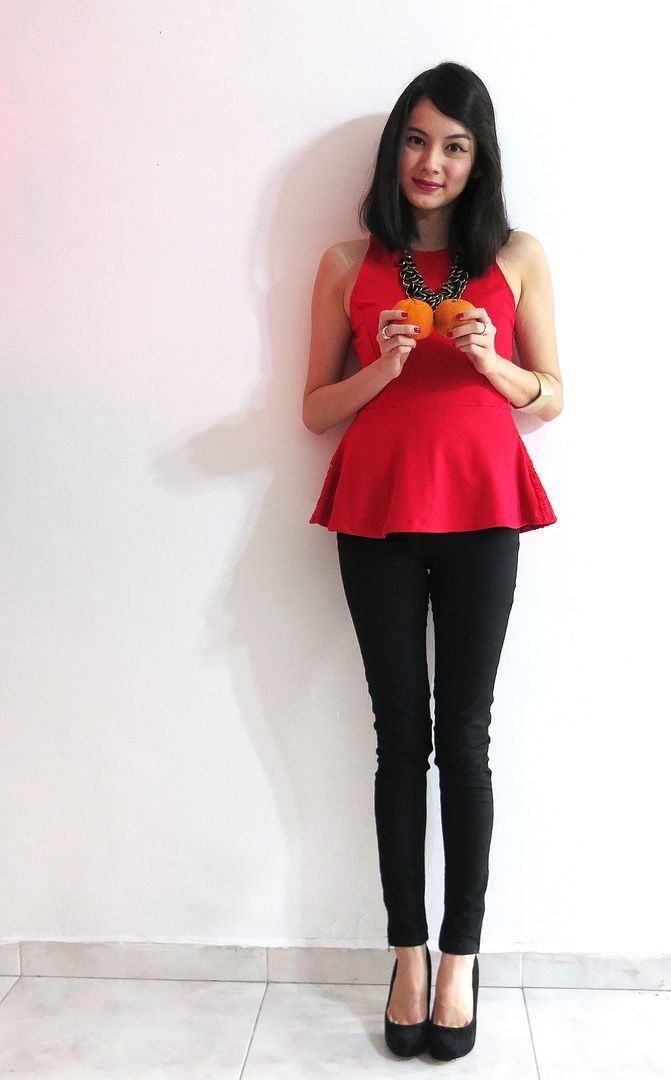 No more boring peplum tops!
This piece with the intricate lace back design was specially designed for CNY
and I must mention - they definitely did not scrimp on the quality of the material used.
I am very impressed!
Halo Lale
has a opening special for tonight's launch at 8pm!
Get 15% OFF AND next day courier delivery with every purchase!
So now, you have no excuse not to shop for CNY
as you'll DEFINITELY get to wear their apparel for CNY ;)
Also, from now till 20 February,
spend a minimum of $50 with
Halo Lale
and stand a chance to win a 1 night stay in MBS!
Good luck and have fun!