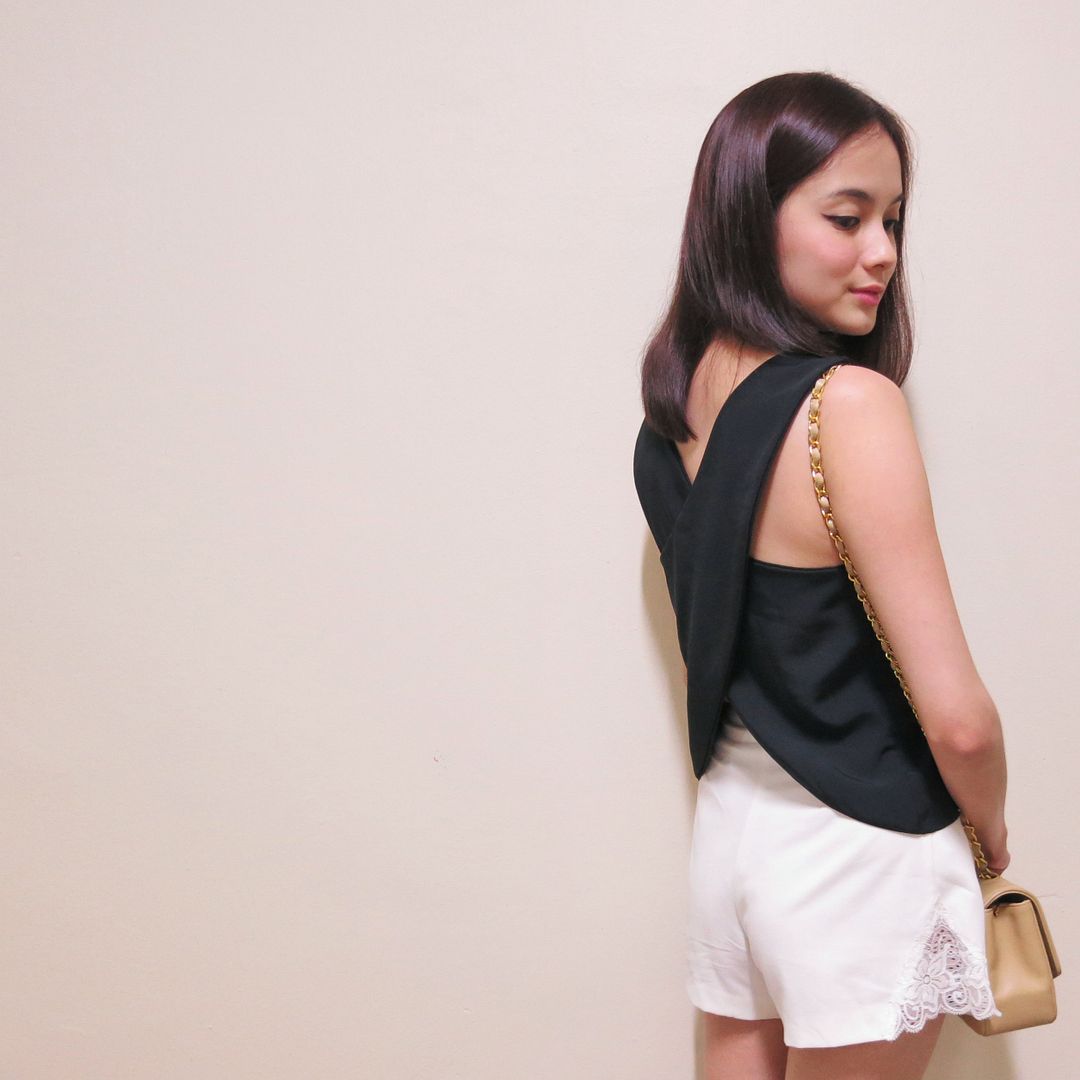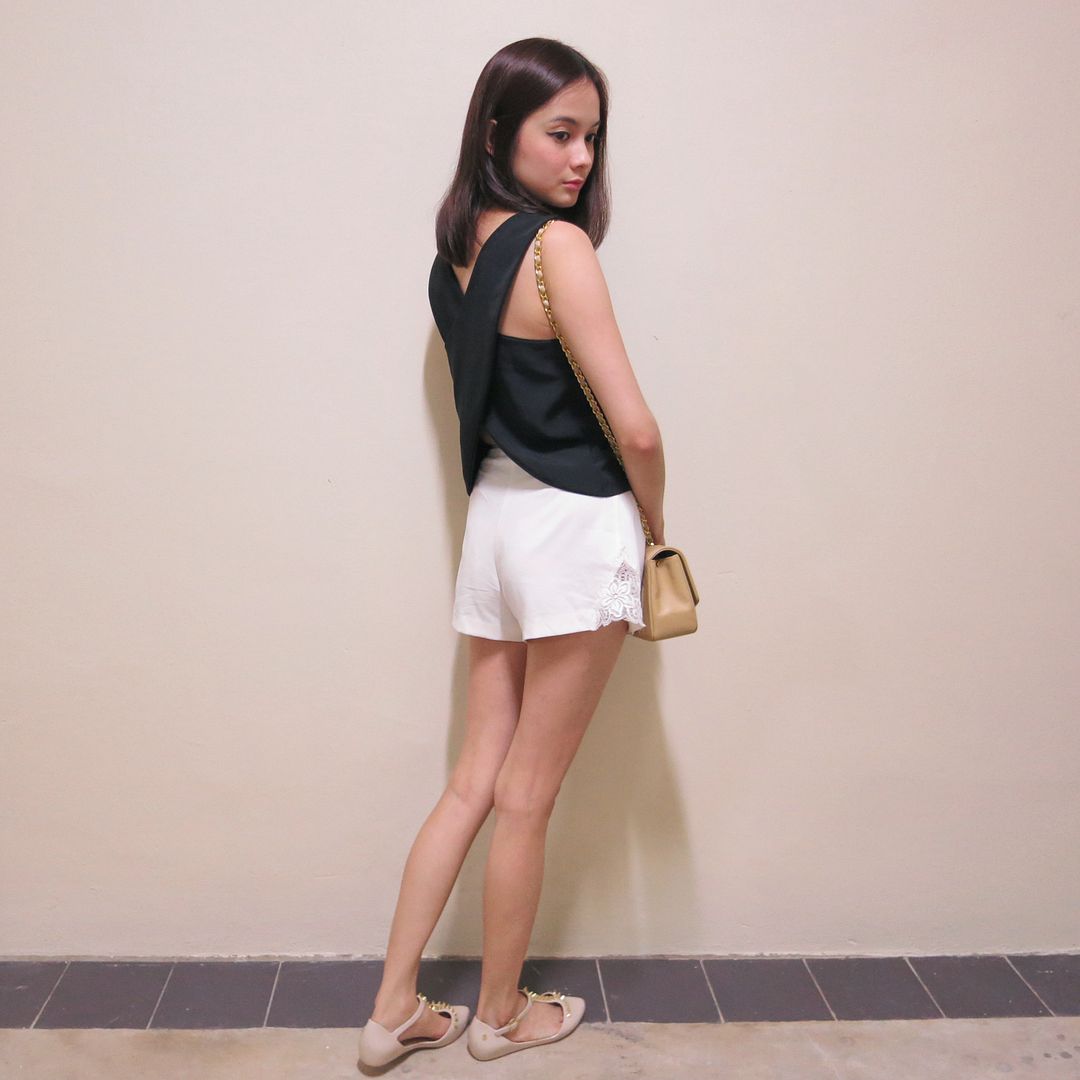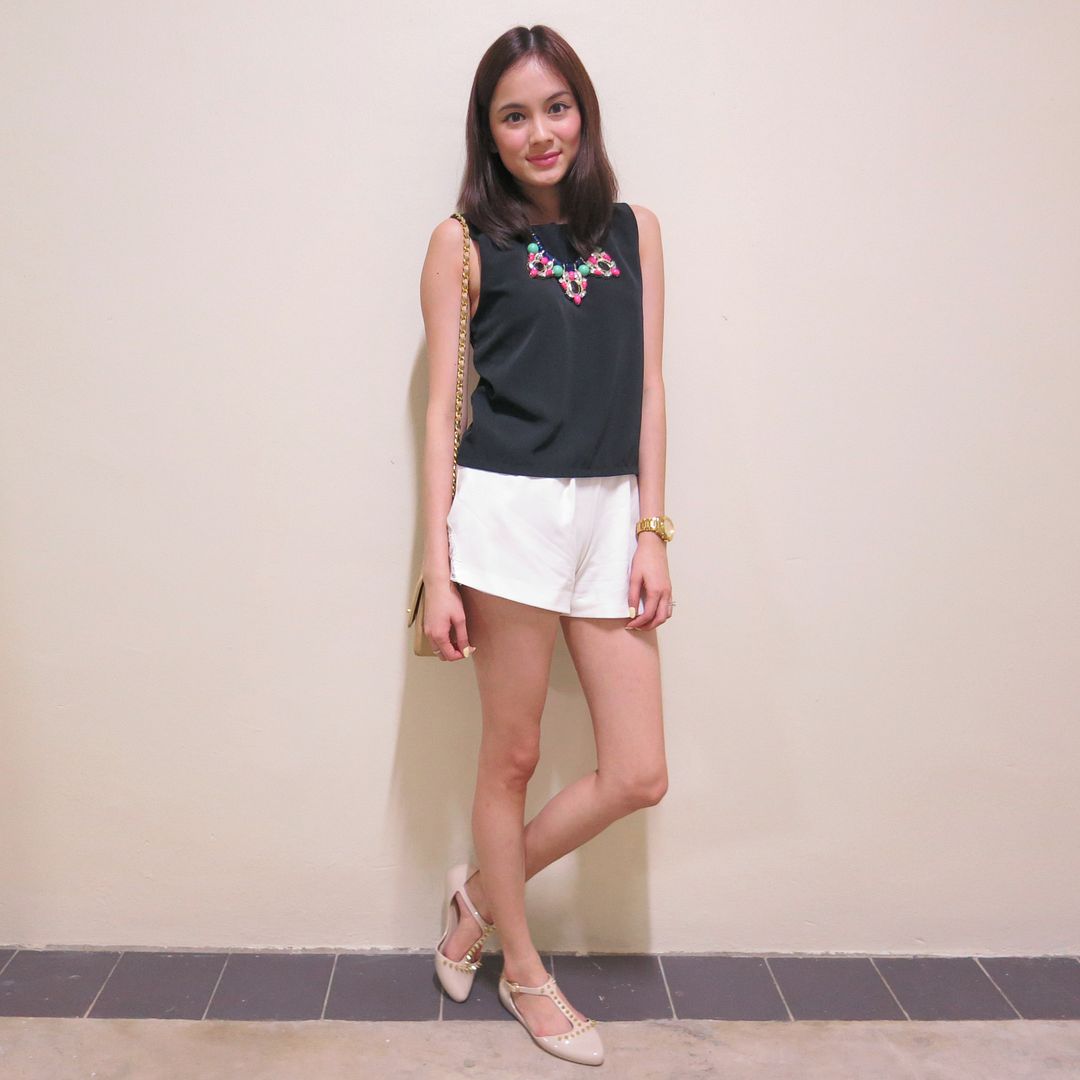 This post's title says it all - It's all in the details.
On the surface it looks just like another B/W outfit.
But if you take time to notice,
you'll love the intricate lace sewn on the sides of the shorts,
and the surprise the basic tank top has in store at the back.
。A blogshop's tank top 。
。Miss Selfridge shorts 。
。Vintage Chanel bag 。
。Overworn Melissa flats 。
。Massimo Dutti watch 。
p/s: we have a pair of similar shorts coming up on
TippyJess
,
wait for it! ;)

p/p/s: I am unable to view all the comments from my last few posts
probably due to a glitch in the new Imotiv system.
Will reply accordingly when it's been fixed!