Hello! I'm back with another beauty post!
This time round I will be reviewing on products found in French pharmacies which are all the raves at the moment and some of them have even found their way into our local Sephora!
First up, the most anticipated makeup remover, the
Bioderma Crealine H20
.
(pic credit to bioderma.com)
A lot of you shared with me about this product, how amazing it is, how thorough it removes makeup and how it's basically fuss-free. I was excited to try it!
I removed my makeup using the Bioderma Crealine H20 the moment I got back to my hotel room in Paris by soaking an entire piece of cotton pad, wiped it all over my face once and then again with another cotton pad to make sure all traces of makeup was gone. For removal of face powder, I must say this works VERY well because almost all my makeup was removed with just the first piece of cotton pad.
Moving on, I used a fresh cotton pad to remove my eye makeup. (Note: I only had on gel eyeliner from MAC.) First, I placed the wet cotton pad over my eyelid for a few seconds to "dissolve" the eyeliner, then I wiped it outwards over my eyelid. I must say, it was a huge disappointment in removing eye makeup. I wiped it over my eyelid again and again but I couldn't remove the remaining stubborn eyeliner along the lash line. I gave up after a few more wipes for I fear more pressure = potential wrinkles.
For a cleanser that boasts of thorough removal of face + eyes makeup, I wouldn't recommend this. Or maybe it's just me 'cause I don't really fancy using cotton pads to remove makeup. Sooooo, Fancl Cleansing Oil is still my preferred choice. :)
I have only used this 250ml bottle of cleansing water once and I don't think I will use it again. If you don't mind my cotton pads and would like to give this product a try, email me, pay for packing + shipping and it's yours!
--------
The next item I'm reviewing is the
Caudalie Moisturising Sorbet
.
(pic credit to sephora.com)
I have tried moisturiser in cream form and gel texture but this is the first time I heard of sorbet moisturiser! I knew I HAD to try it. This moisturiser is very lightweight and it absorbs into the skin very quickly. Aptly named, just like sorbet, it is very cooling on the skin. Leaves my moisturised skin feeling soft and supple! Hmmm I love this moisturiser!
--------
Lastly, I also bought the highly raved Caudalie Beauty Elixir!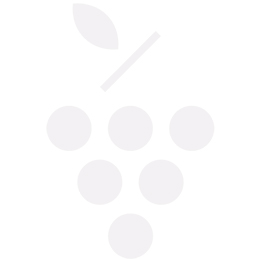 (pic credit to caudalie.com)
For a small 30ml, this costs 10euro and Sephora Singapore is selling it at $29. Kinda pricey for a face mist, you think? (Avene face mist's only costs a few euro.) You can use this spray as a toner OR as a face mist whenever you need wakening up. I use it after my makeup to give that "glow" (but I don't really see it) and then again after rest on flights to wake me up. The beauty elixir has a very strong smell of peppermint and ...flower? So you will DEFINITELY wake up when you spray it on your face. It's a love or hate affair with the fragrance... I didn't like it initially but now I adore the smell.
I don't see much difference with my skin whether I use this or not so I wouldn't advise spending so much on a face mist.
To end this entry, let me share with you a convenient pharmacy to get cheaper products in Paris! It's actually located in between Galeries LaFayette (Homme) and Galeries LaFayette (Femme). If you exit the Femme building via the Hermes watch boutique, the pharmacy is probably just 50m away to your right, across the small street. Lots of Korean tourists spotted there, and there are even Korean salespersons attending to them! Why do they need to buy French skincare products when their country already has an awesome range?
Now the question is -
HOW CHEAP?
Rene Furterer Forticea shampoos are going at
14.90euro
for
TWO 250ml tubes
!!! I actually bought a tube of the same size somewhere else for 11euro.
The Caudalie Moisturising Sorbet costs
19euro
there, and it's selling for
$52
in Sephora Singapore. You do the math.
They sell the Bioderma Crealine at two bottles for 15euro or something cheap. I cannot remember the exact price but it's definitely waaaaay cheaper. I bought mine for 11euro zzzzzz
You are welcome ;)