I'm sure most of you who follow me on Twitter/Instagram saw some snippets during my trip to Hokkaido (Toya -> Furano -> Sapporo -> Otaru) and Tokyo last month! It was an 8-day trip and everyday was soooo packed and we spent half of each day on transportation from one city to the another and it was a mad rush every waking day with our luggages. So yes, I would recommend going with tour groups or DRIVE because omg, Hokkaido (most cities) is like a VILLAGE. Super rural, laid-back, and they have very limited bus/train timings.
H and I decided on Hokkaido because
1) It was my birthday! I've been travelling out of Singapore for my birthday ever since my 18th? 19th? birthday and the tradition continues. I don't need a cake with candles or an expensive dinner, as long as I can afford an air ticket!
2) I've always wanted to go there and H just wants to visit Japan again.
3) It is lavender season between July-August!
So anyway! We didn't join a tour group because we don't fancy the idea of waking up at 6am, then sit in the coach for a few hours to go to a place we might not enjoy or visit an attraction that wouldn't even be on our itinerary if we had a choice. And there's also the problem of having restricted time allowance at each destination.
And we didn't drive because...
We did not apply for an international driver's licence.
That was a total bummer!
We had everything settled at the car rental counter and when the lady asked for the international driver's licence, H handed her his SG driver's licence and she said we needed an international driver's licence.
.......
Apparently, it's required in Japan BUT based on my research and H's friend statement, we do not need to apply for one.
SIGH.
NEVER MIND.
We had no choice but to live on.
So we went for lunch first!
How good does my bowl of rice look???
I love ikura and as I'm typing, I'm craving for a bowl of this >:(
H had some grilled fish which was a little too salty for me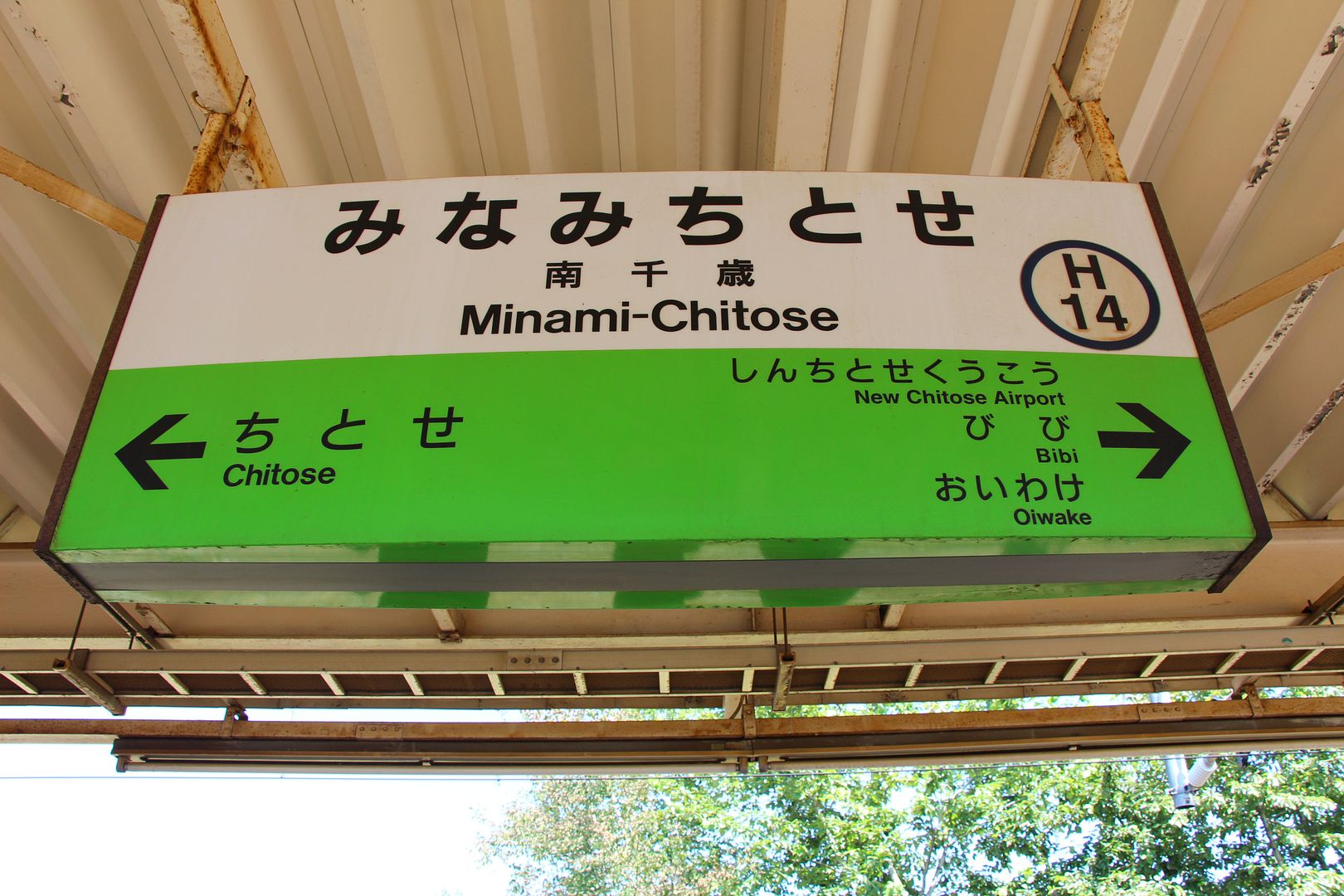 Then we started our journey to Toya.
We bought the 5-day pass which allows unlimited train rides around Hokkaido.
Much, much, much more worth it than buying single tickets, and there's no hassle!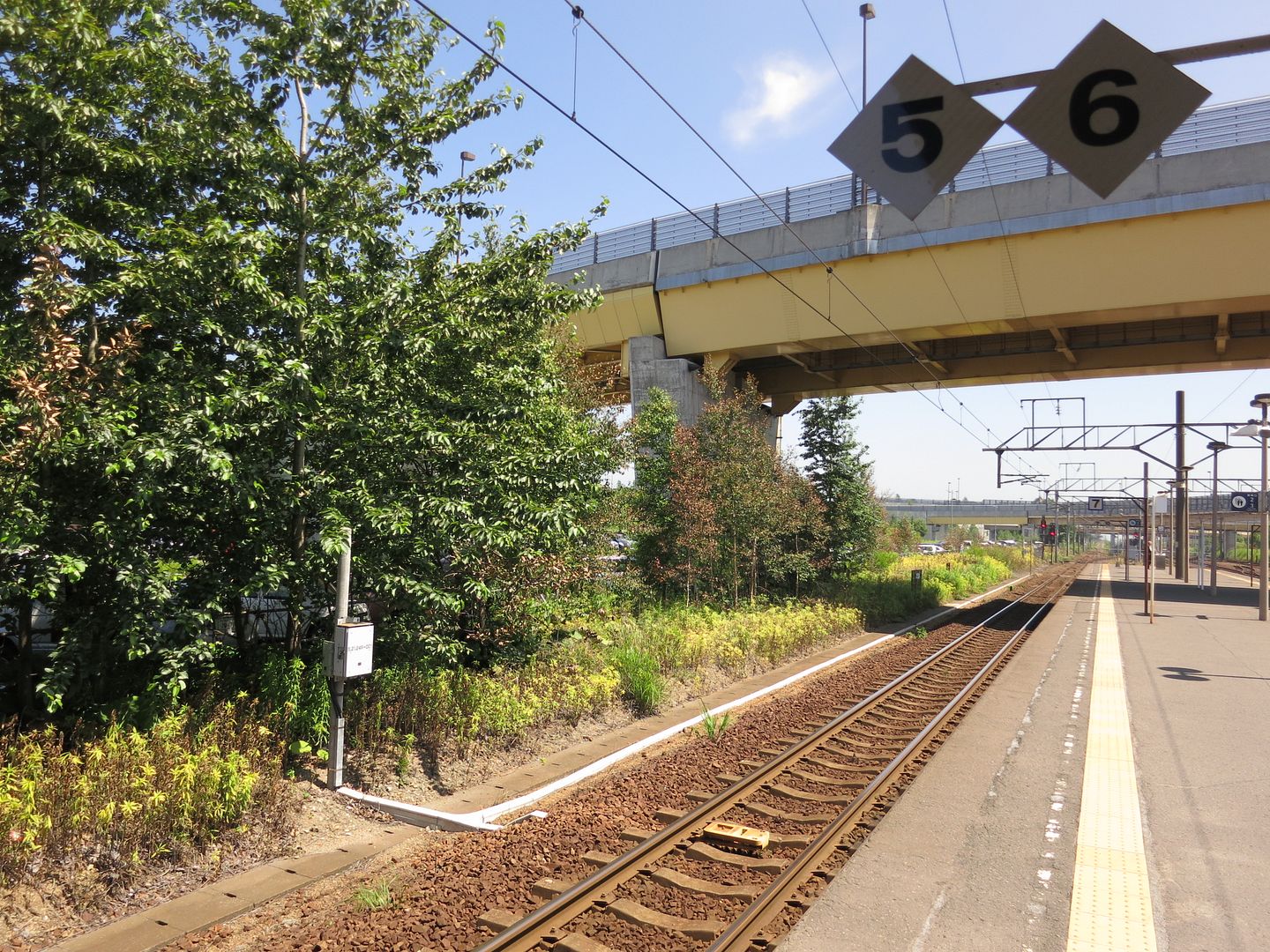 The sun was BURNING but it was reallyyyy cooling in the shade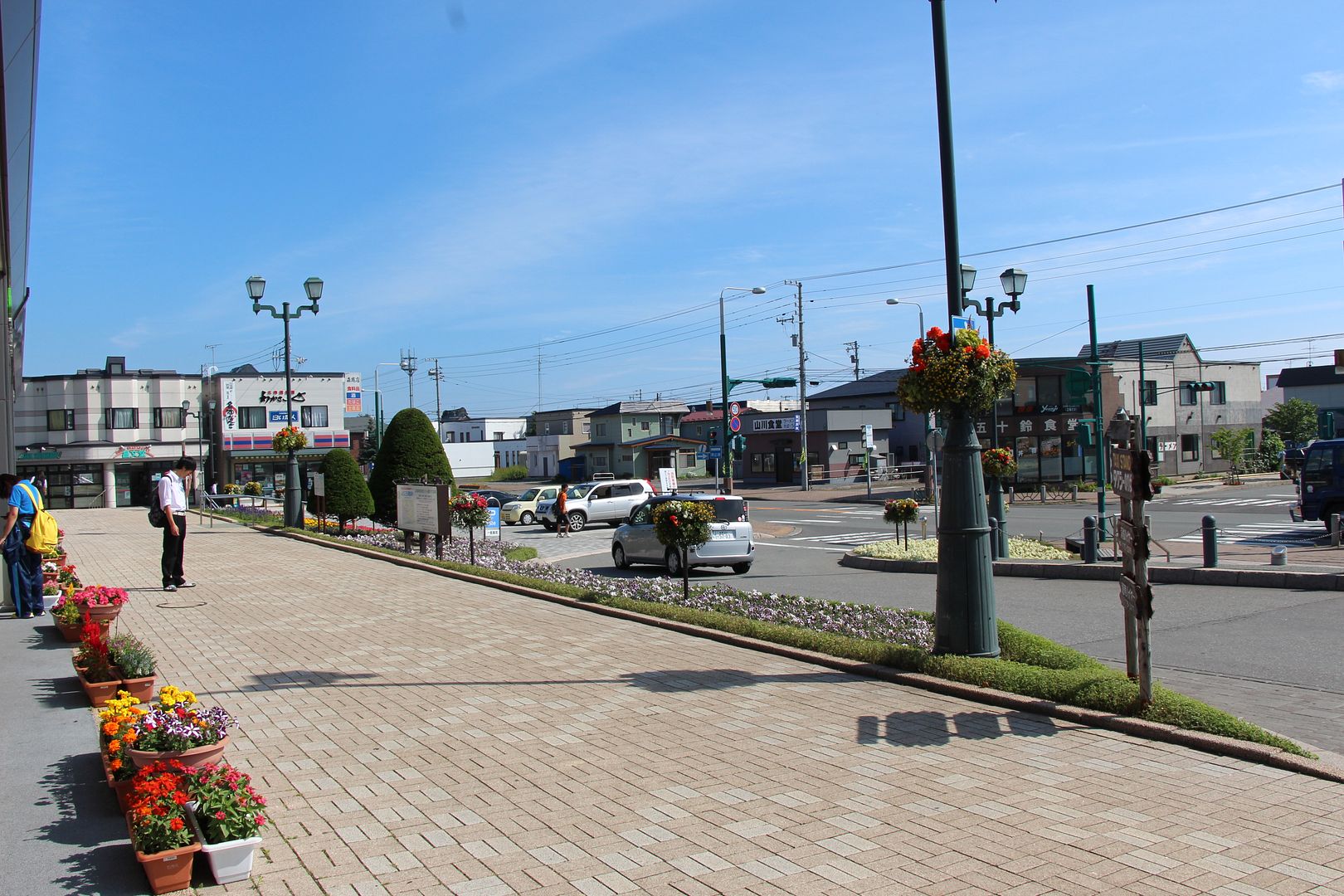 We finally arrived at Lake Toya Station!
It was a pretty dead town hahaha.
There weren't much cars and we didn't see many buses either.
Besides pretty flowers dotting everywhere in the town,
there are very pretty houses too!
Every lawn has a variety of flowers grown and it was so beautiful!
Waiting for the bus to our hotel
And then the bus dropped us off at the last stop...
This road where we stood for 5 minutes and didn't see a single cab
and probably less than 10 cars drove past.
H was fretting out very badly at this point of time hahahaha
and the only lady at the information counter wasn't exactly friendly
probably due to the language barrier.
Thankfully we managed to get a taxi at the bus terminal which was changing shift.
And we were greeted with this view at the hotel lobby
The famous Lake Toya.
I love peaceful, tranquil view like this.
Changed and we went for a walk!
It was very peaceful, we didn't miss the sound of vehicles at all.
That's the beauty of staying at somewhere rural.
We walked a distance and decided to turn back because there was NOTHING in sight haha
So we changed into our yukata and headed down for dinner + hot spring
I don't know how the staff knew we went out since the hotel was fully booked,
'cause when we came back from the hot springs, our bed was ready for the night!
Obviously cameras are not allowed since everyone is naked inside.
I still felt a little shy having to strip down to my birthday suit
and walking around with nothing on
even though I didn't know anyone inside.
I felt like I didn't have enough hands.
I looked at what everyone else was doing but tried not to stare too long
for I didn't want them to think I was gawking.
I still have to meet these (naked) women at breakfast the next day!
So I hopped from one hot spring to the other,
one hand covering my top, and the other, my bottom.
At the same time,
I was trying not to look out of place or too obsessed with covering up haha!
My favourite was definitely the outdoor hot spring.
Not because there was no one else sharing it with me,
but because of the fact that it overlooked Lake Toya,
the air was chilly,
and I was so, so comfortable and relaxed soaking in the hot spring water,
in such a rare quiet place, on a beautiful night.
H and I ended the night.
Needless to say, we slept like logs.