I always make it a point to visit new cafes for brunches over the weekend
because eggs play a very important role in my life.
I cannot live without it.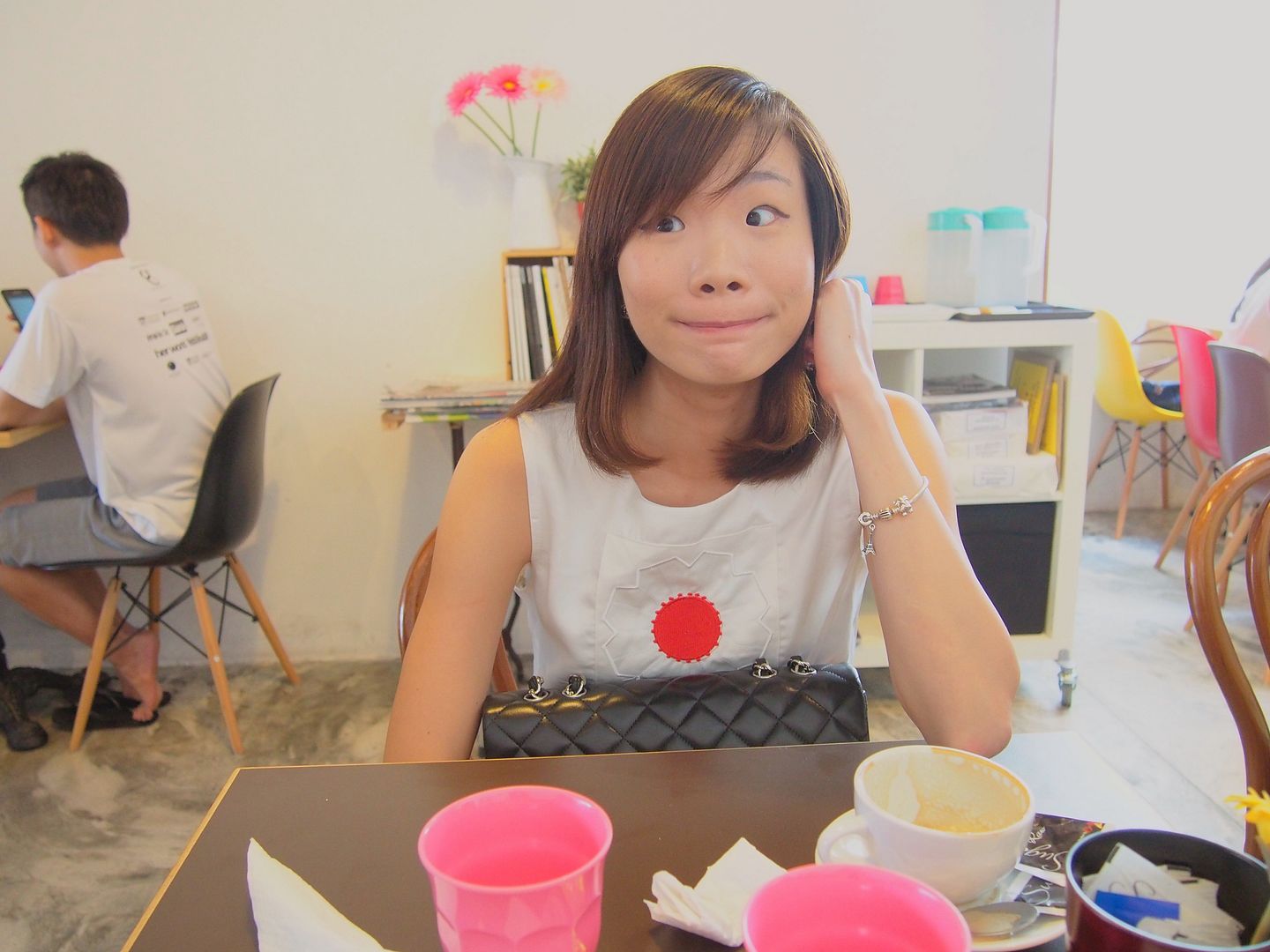 Jasmine and I visited the Selfish Gene Cafe on a Saturday
and we were lucky to get seats right away!
Probably because we were there pretty late, think 1.30pm?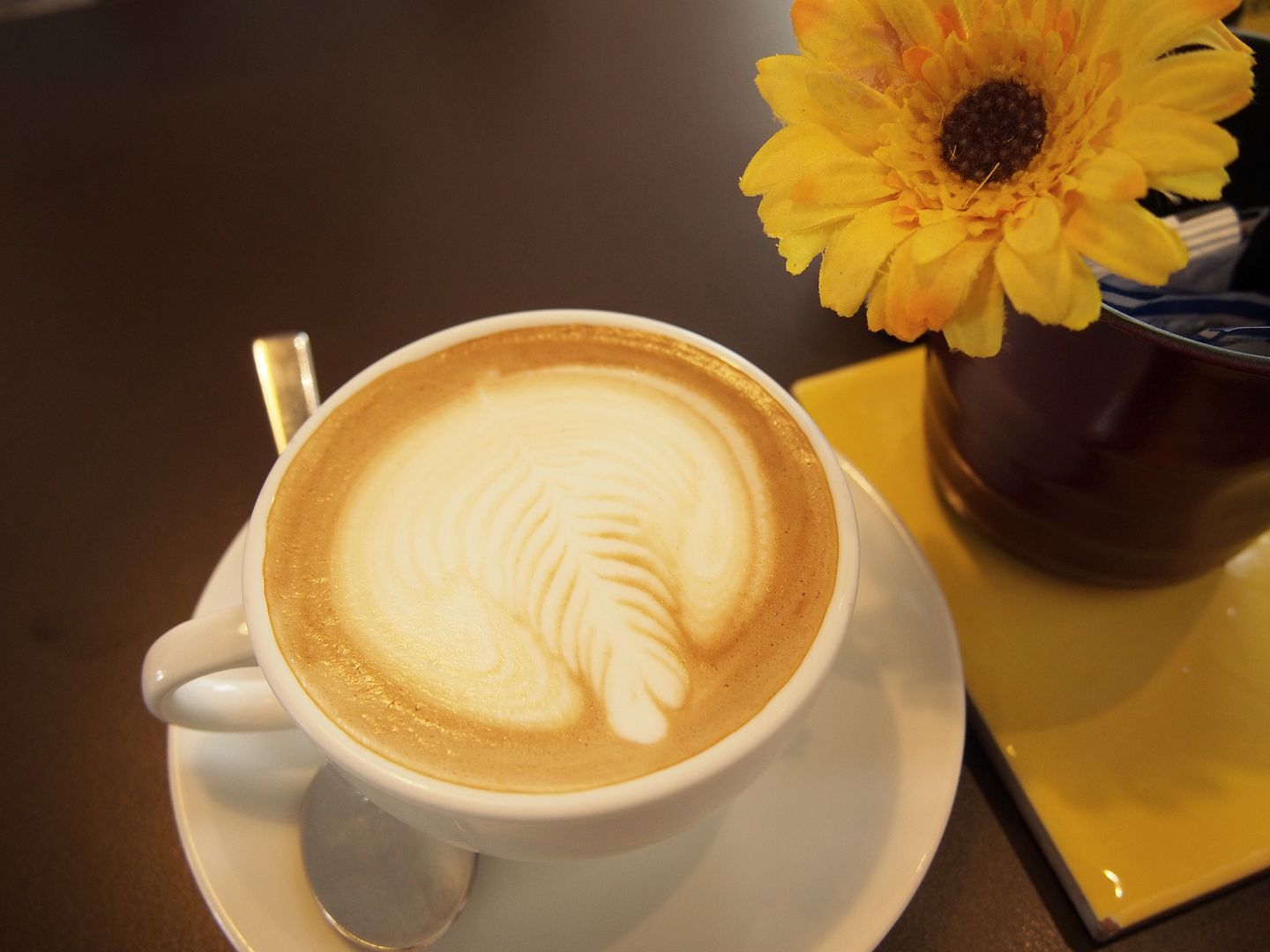 Jasmine had the bagel with scrambled eggs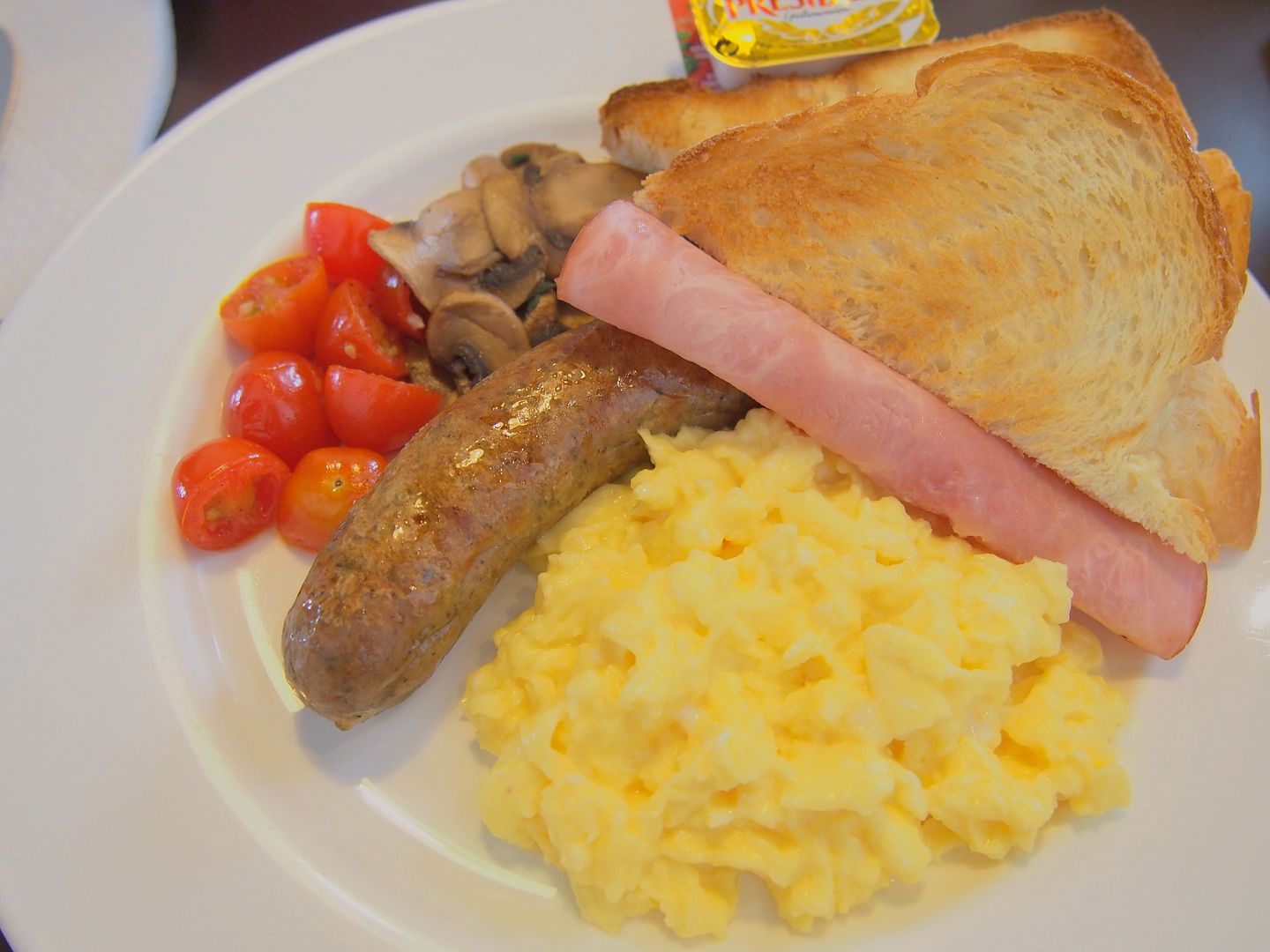 I was feeling greedy so I had the Breakfast Plate!
I'm not usually a fan of scrambled eggs because a lot of places
don't cook it the way I like it so I avoid ordering it.
Since scrambled eggs make up a huge part of Selfish Gene Cafe's menu,
I guess that was what prompted me to order it.
And I'm glad I did!
The eggs were done perfectly and it wasn't too creamy or watery.
In fact, I enjoyed my entire plate of food thoroughly!
*slurps*
If I have to name a favourite item on the plate, it would definitely be the brioche!
It was toasted on the outside, so soft on the inside and tasted pretty sweet!
Food was reasonably priced as well!


Scones.
Ever since my first bite of it in London,
unknowingly it became one of my favourite food
and I miss having it every now and then.

To hunt down the best places for scones,
we started by going to one of the best - Fosters Steakhouse at Holland Village.


We ordered a high tea set for one person to share and an additional pot of tea.
Comes with butter, jam and clotted cream.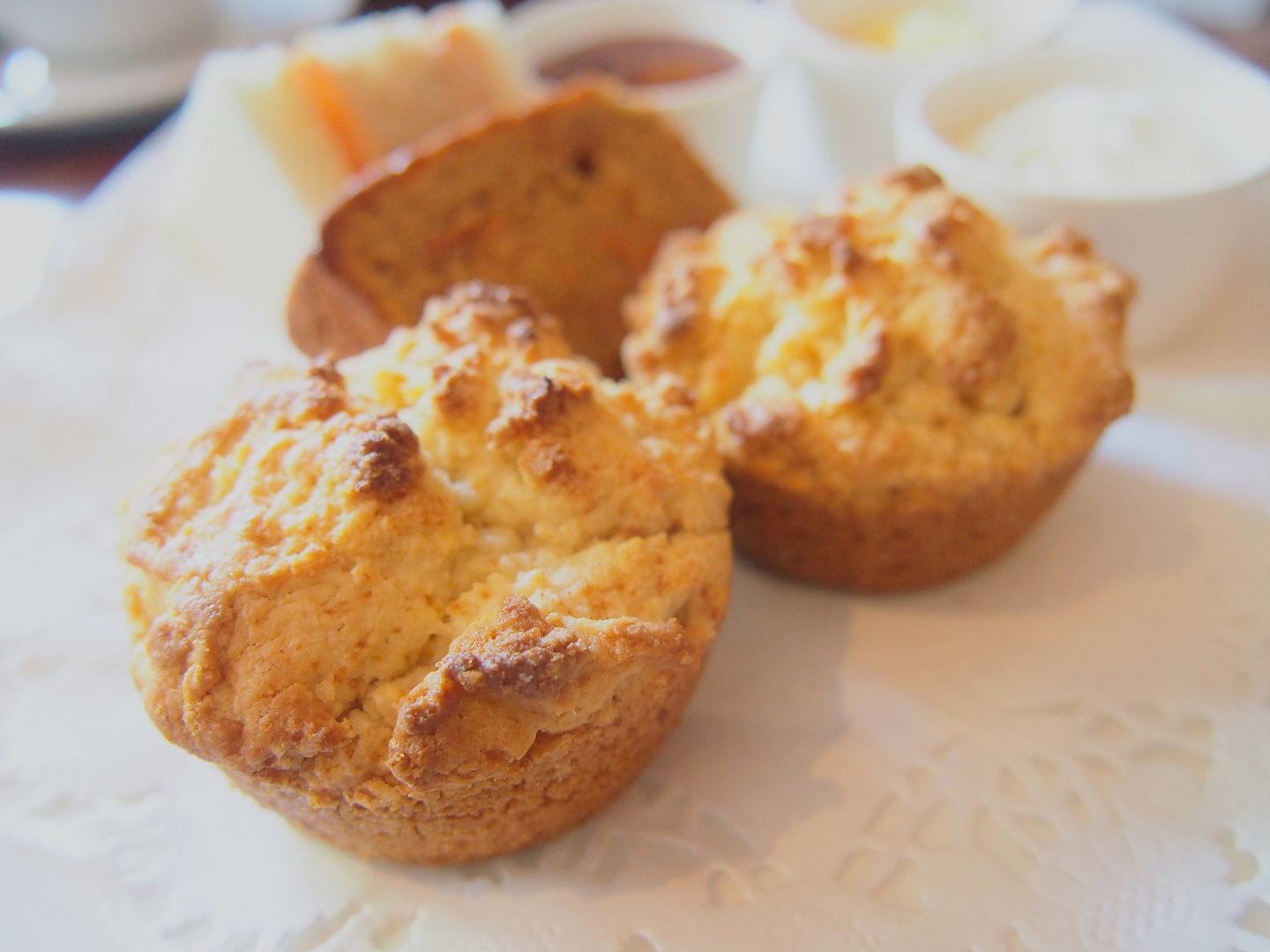 The scones were served warm, a little too crunchy on the outside and moist on the inside.
Not too bad but definitely not the best I've had.
On the other hand, the slice of cake in the background was really good!
I cannot be sure of the flavour but it was sweet with savoury bits!
And a pot of English Breakfast to go along.
Available daily from 3pm-6pm but especially crowded on weekends.
Fosters Steakhouse
277 Holland Avenue (Holland Village)
Singapore 278994
+65 6466 8939