Sponsored Post
Who doesn't love online shopping?
I'm not just talking about the usual blogshops we buy from.
Big online giants such as ASOS, Shopbop, Amazon, Net-A-Porter have made online shopping such an enjoyable experience for consumers! Just like shopping in malls, you can return your unsatisfactory purchases and the express shipping option enables you to receive your goods
almost
instantly!
I am an avid online shopper and I have been one ever since...online shopping was invented or something. No thanks to my classmate in Poly. She introduced me to the wonderful world of shopping with a click!
I know there are still many of us who are worried about shopping at international websites partly due to those myths we hear from family/friends or don't own a credit card or *gasp* fraud!
And that's when VISA steps in to act as a MYTHBUSTER and educate us on our unfounded worries!
Myth 1: Shopping in-store is more convenient than shopping online
Need I say more? What can be more convenient than NOT having to dress up, makeup and step out into the heat??? And for the nocturnal owls, online shopping is available 24/7!
Myth 2: Many foreign online sites do not accept Singapore issued credit cards
If you've shopped with ASOS (free shipping!) before, you would know this is not true. If you use VISA in other stores, there might even be perks you can enjoy!
Myth 3: You can't get a refund for damaged goods or fraud if you buy online
All VISA cardholders (issued in Singapore) are automatically enrolled (free service) in the Visa Online Delivery Protection program, and are covered for all online purchases for a period of 6 months. Now you can shop worry-free as this program protects you against fraud, non-delivery and damaged items.
Myth 4: Online shopping is more expensive than shopping in stores
Definitely not true! Have you purchased Kate Spade, Marc by Marc Jacobs, Balenciaga, Prada, Proenza Schouler, etc, online before???! Prices are waaaay cheaper than getting it in retail stores and there are items only sold exclusively online!
Myth 5: I can't use my debit card online
Some of us think that we can only use credit cards to shop online. But a VISA debit card works in exactly the same way as a VISA credit card, just that a debit card is directly linked to your bank account, thus allowing you to manage your personal finances. Your transactions are equally safe whether you use a debit or credit card.
For a safe and worry-free online shopping experience, bear these couple of security tips in mind:
1. Regularly update your computer's software and virus protection so your personal information remains confidential.
2. Shop at online stores you trust and know. Do a google check if you're not too sure!
3. A site with secured connection URL starts with http
s
:// so don't forget to check the URL.
4. Look out for Verified by Visa as a personal password will be sent to your mobile phone to finalise the transaction.
5. Immediately investigate suspicious activity.
Shop Borderfree with VISA and enjoy
FREE international shipping!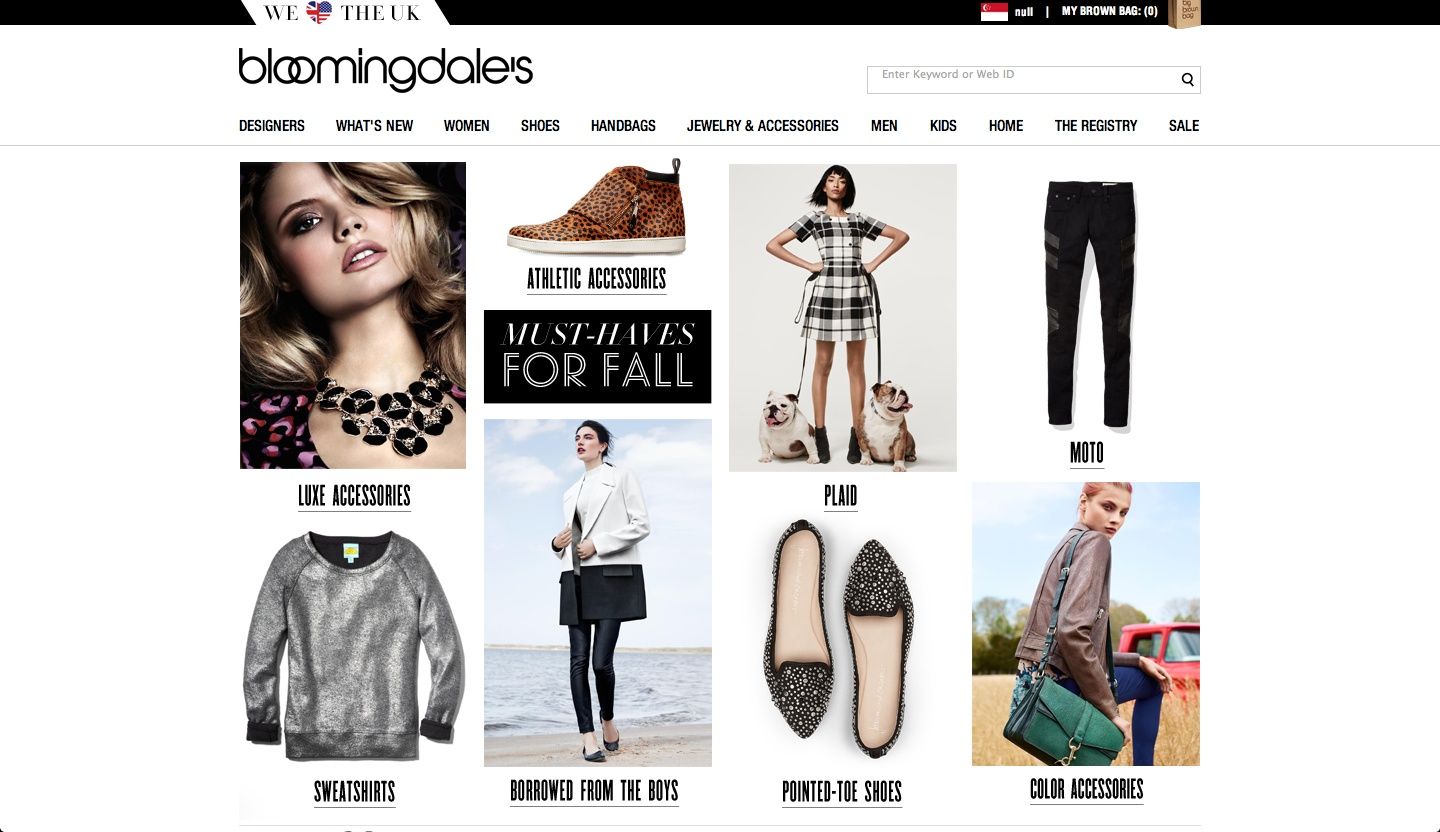 From now till 31st October 2013, Singapore issued VISA (debit and credit) cardholders will enjoy
complimentary international shipping
to Singapore with a minimum purchase of S$130!!
Shop with these leading US retailers to get your free shipping:
AG Adriano Goldschmied
Bloomingdale's
CHEFS Catalog
Garnet Hill
Jos. A. Bank
Neiman Marcus
Online Shoes
True Religion Brand Jeans
Use promotion code:
FREESHIPVISA
After purchasing, I'm sure you're DYING to share about your amazing shopping finds and you can do so with
VISA My Finds
! Share it on Instagram and you might be one of the lucky weekly winners. Find out how on
VISA My Finds
.
Like VISA on
Facebook
to learn more about VISA promotions.
Have fun and good luck! :)