I know I haven't completed my Hokkaido + Tokyo trip...and it's been 3 months but there are tooooo many pictures so I'm a little lazy to sift through the albums. I promise I'll share about them before the end of... 2013. Hahaha!!
Anyway, today I'll be sharing on two highly raved restaurants which H and I finally tried after having him suggesting them repeatedly.
Kho Kho Nara
Located along Tanjong Pagar as with numerous other Korean restaurants (thus the term Little Korean Town to me), Kho Kho Nara is a little different from its competitors because of its famed dish - Korean Fried Chicken! Many would think Korea is famous for its kimchi, BBQ meat, kimchi jjigae, jjimdak, just to name a few, but Korean Fried Chicken is equally popular. Goes really well with a pint of beer ;)
H is a HUGE fan of fried chicken so he had been bugging me to visit Kho Kho Nara for MONTHS.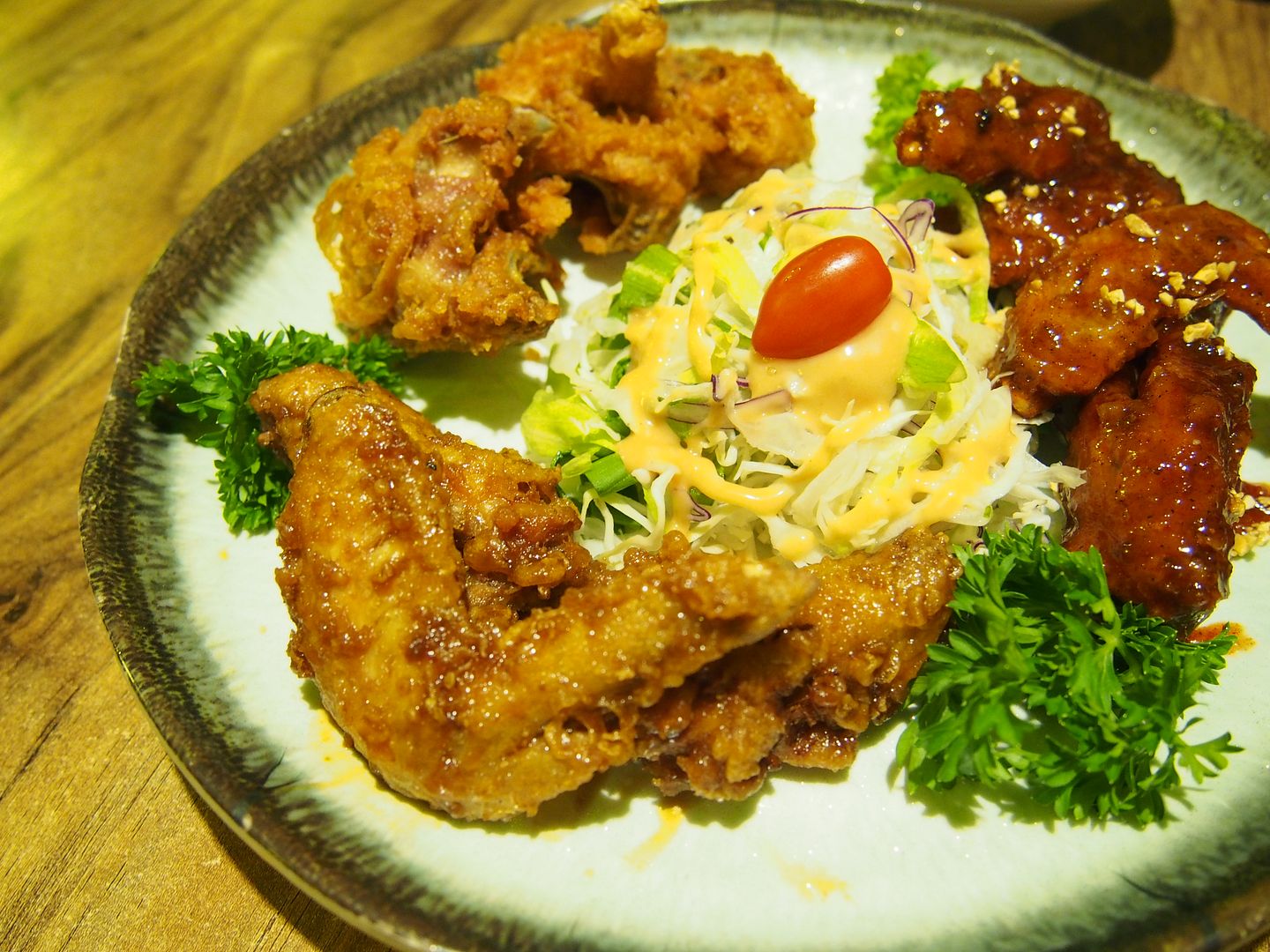 And here you go!
My favourite was the original fried chicken. I don't know why but it just tasted really good?! I also loved the garlic ones! If I'm going back again, it is definitely because of the chicken.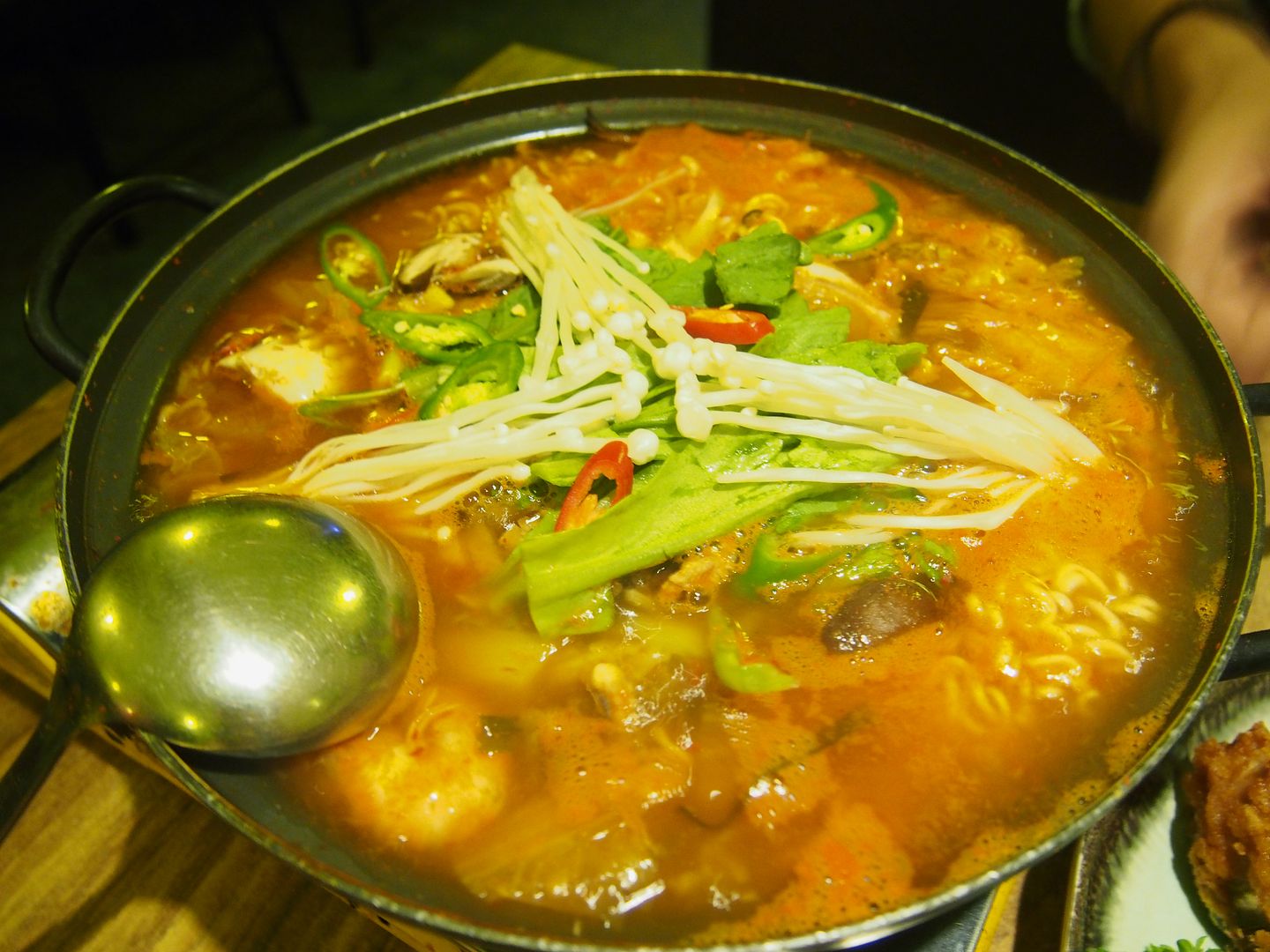 Every table seemed to have a big pot of soup so we ordered the Kimchi Seafood Stew to share. I wouldn't recommend this dish though. The soup lacked levels of flavour...pretty one-dimensional, like they've added too much water, diluting the soup base. I think the kimchi hotpot H and I made at home tasted better!
Prices for dinner are a little higher than lunch so if you can make it, have lunch here instead! Besides, they have individual dishes at lunchtime (bibimbap, soondubu, etc) which isn't available for dinner.
57 Tras Street, Singapore 078996
+65 6224 8186
Hours: 11am-4am
Symmetry
Termed as the cafe with the best brunch dishes by H's friends, we had to give it a try! Hmm it's like the hottest place for brunch in town at the moment, and it's not hard to figure out why. Their menu offer typical breakfast dishes...with a twist.
As usual, I ordered the eggs benedict haha! Their eggs were topped with aged cheddar which is something I've never tried before but it actually tasted not bad (coming from a non cheese lover). I have a question though - hasn't anyone noticed those are not authentic poached eggs? Maybe H and I have been eating too many half-boiled eggs from YaKun but Symmetry's eggs are a little more cooked than half-boiled eggs, so they are 3/4 boiled eggs to be exact. Aren't they??? I don't know, I just feel a little cheated because I don't think it is possible to achieve this kind of texture if you really poached an egg. Just saying!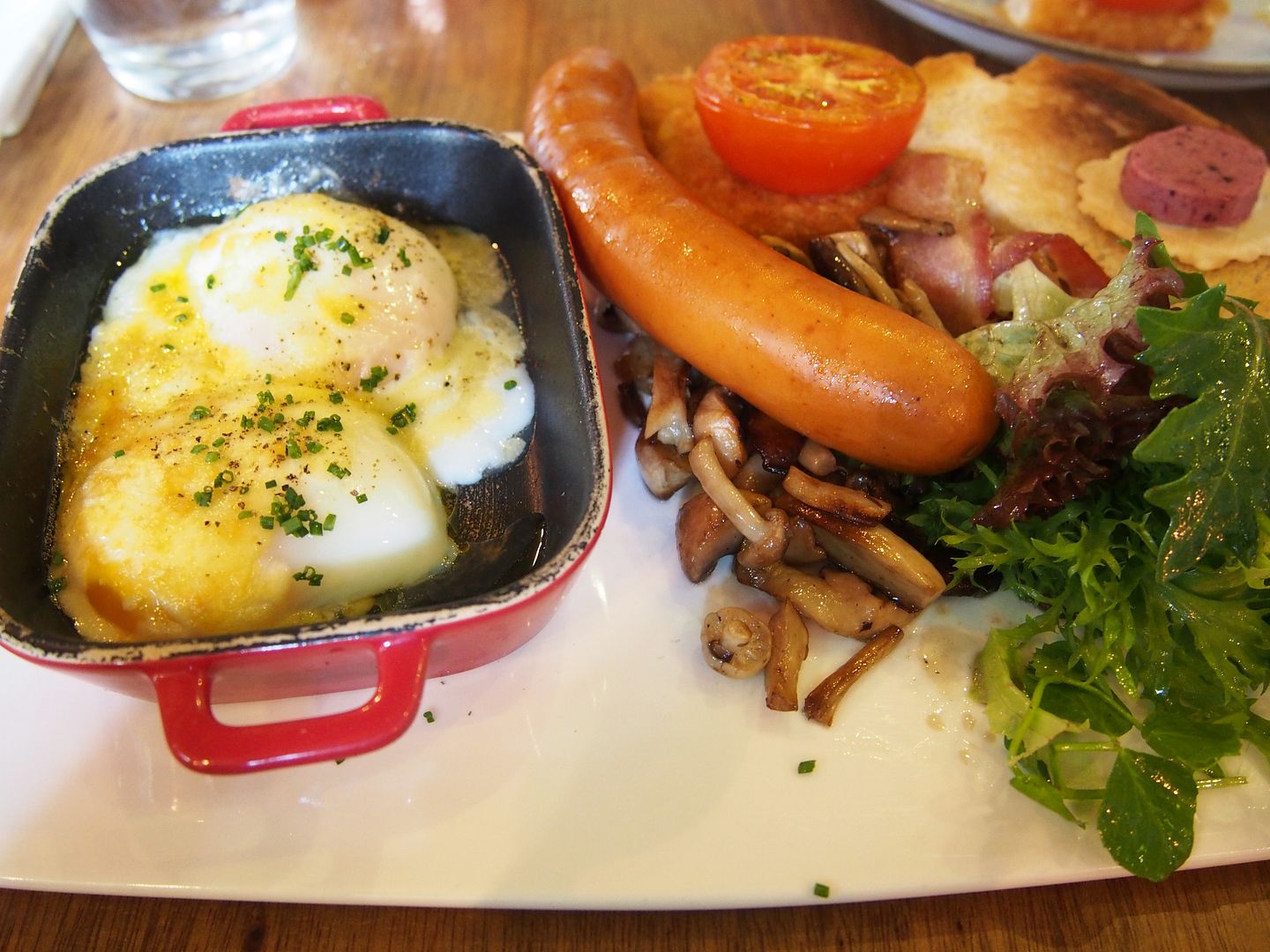 Being the big eater that H is, of course he had the Big Breakfast! It's not that I want to mention again, but take a look at H's gooey egg white. You can only get this kinda effect if you crack a half-cooked egg. Okay, not going to mention their poached eggs again!! Anyway, everything tasted good on the plate!
Our truffle fries came after our mains because they forgot our order but that was okay. We wolfed down the piping hot fries because they were so addictive! Something we always, always order if it's on the menu!
Prices are considered premium compared to other brunch cafes and I would probably come back again if I'm feeling rich. And the next time, I'm definitely ordering the waffles for dessert!
9 Jalan Kubor, #01-01, Singapore 199206
+65 6291 9901
Hours: Mon 1030 – 2100, Tue-Thu 1030 – 2300, Fri 1030 – 0000, Sat 0900 – 0000, Sun 0900 – 2100