Sponsored Post
Hello everyone!
Remember my previous
post
on L'oreal Paris's new
Beauty Destination
website where you can learn different makeup techniques monthly? Previously, I shared with you how to DIY your nails with L'oreal's Color Riche Le Vernis nail polishes.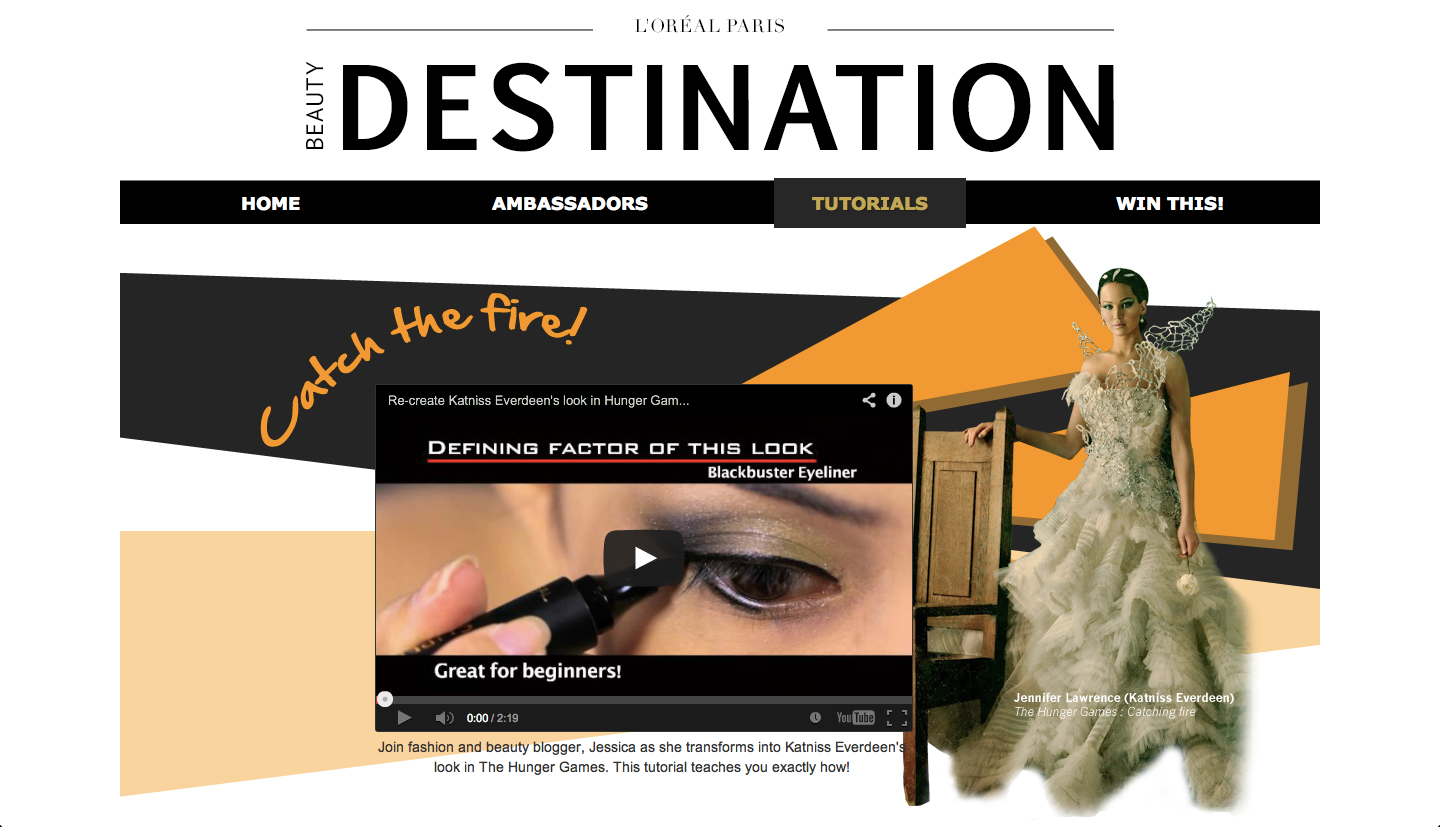 This month, learn how to do the tricky smokey eye effect (which no one, who's not a makeup professional, seems able to grasp it) with their latest eyeliner -
Superliner Blackbuster
. I was filming the look and I also picked up some tips from the workshop so I've learned how easy it actually is to create the smokey eye look! Coming from an eyeshadow amateur like myself, believe me when I say it's easy. (My SQ days had been in vain because I only learnt how to blend two colours. So I'm definitely considered an amateur when dealing with eyeshadows.)
All you need are these:
The end result: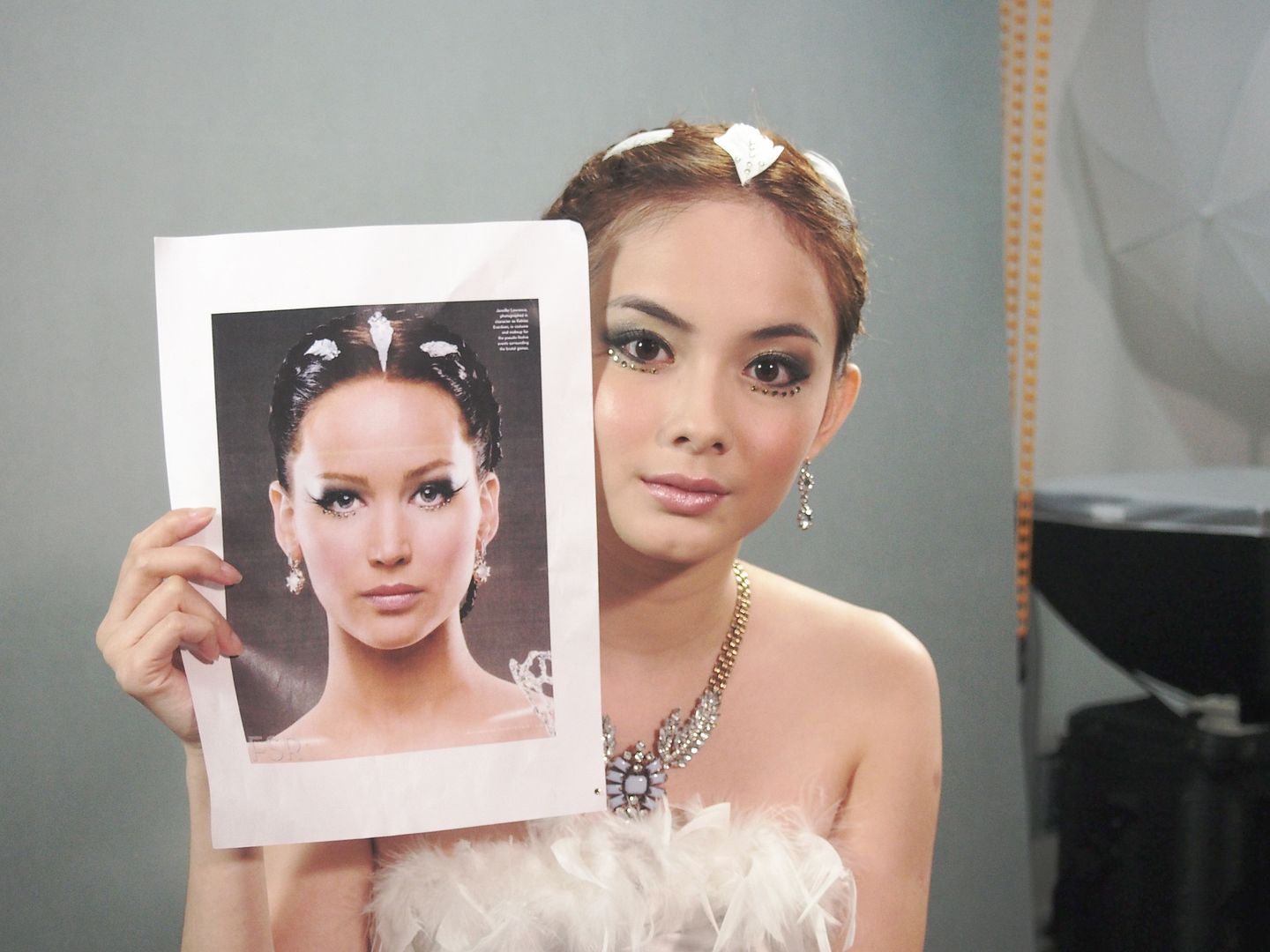 We recreated Katniss Everdeen's look in the new Hunger Games series - Catching Fire! On a side note, I'm really excited to catch the movie!! I've read all the books in the series and I really like them! Well, H fell asleep while watching the movie on the plane. I don't understand how he could've fell asleep???!! I thought it was quite exciting! Then again, he fell asleep while watching Amelie too. Anything that's not action packed doesn't interest him so now I'm sure you can make a guess what kinda movies we've been watching ._.
Sorry for the digression! Back to the topic!
Eyeshadow done!
Super dramatic effect which I love. Green eyeshadow is one colour I would usually steer clear from but who would've thought it would look so muted? It compliments the skin colour so well! p/s: this colour can take you from day to night as well. Just blend in the black eyeshadow after you've knocked off from work!
After this, it was time for eyeliner of course! I had many bad experiences with liquid eyeliners with thin and soft tips. Those took me ages to draw a straight line! Additionally, I need to re-line the same place numerous times as the colour didn't appear visible.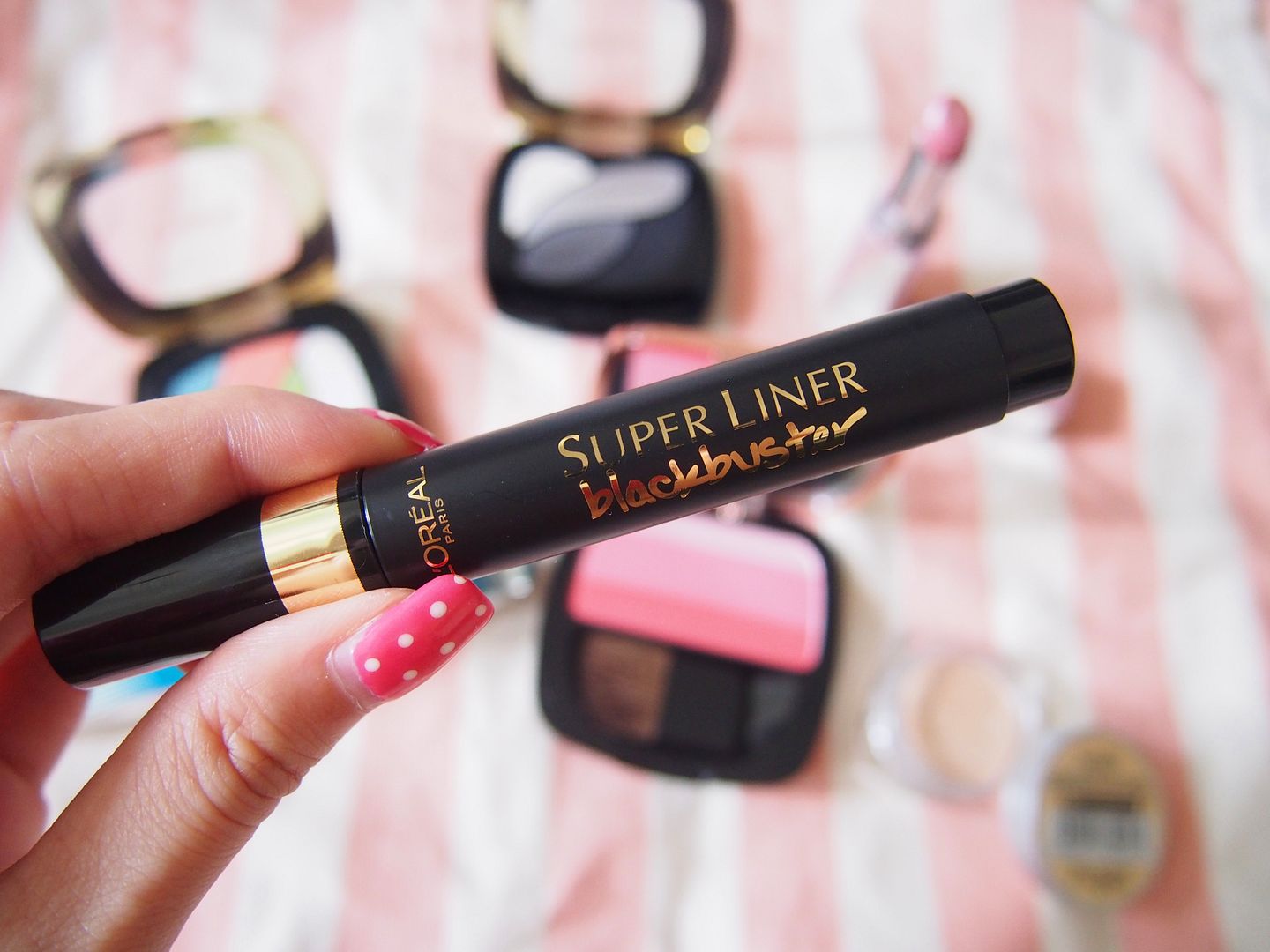 So the
Superliner Blackbuster
is a dream come true for me! It has a thick width which makes it very easy to hold, very much like holding a whiteboard marker.
Don't be alarmed by its fat tip. The end is actually pretty thin so you can still line your eyes thinly. I prefer to have a thicker line so I usually line it a couple of times to get the effect I want or just slant the Superliner Blackbuster a little to get a thick line right away!

It glides on smoothly, and if you draw it slow, you will easily get a straight line. Definitely one of the best eyeliners I've used to date and I strongly recommend this to beginners! You can get it from Watsons, Guardian, SaSa, selected departmental stores and super/hypermarts for $20.90.
With Jing the makeup artist who helped me with the makeup that day
At the workshop to recreate Katniss Everdeen's look: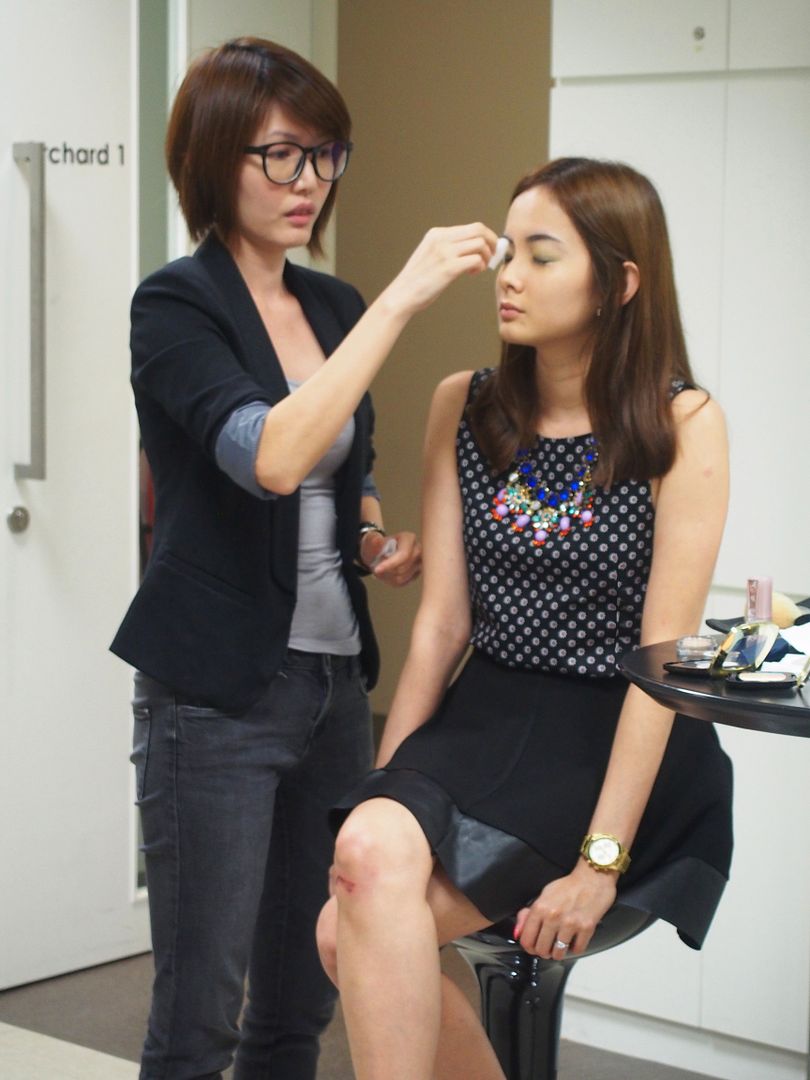 Tip:
If you do not have a triangle brush at home, a piece of cotton pad
will also do the trick of dusting away excess powder.
Simply tear a piece of cotton pad apart, use the softer side
and start dusting away with little strength!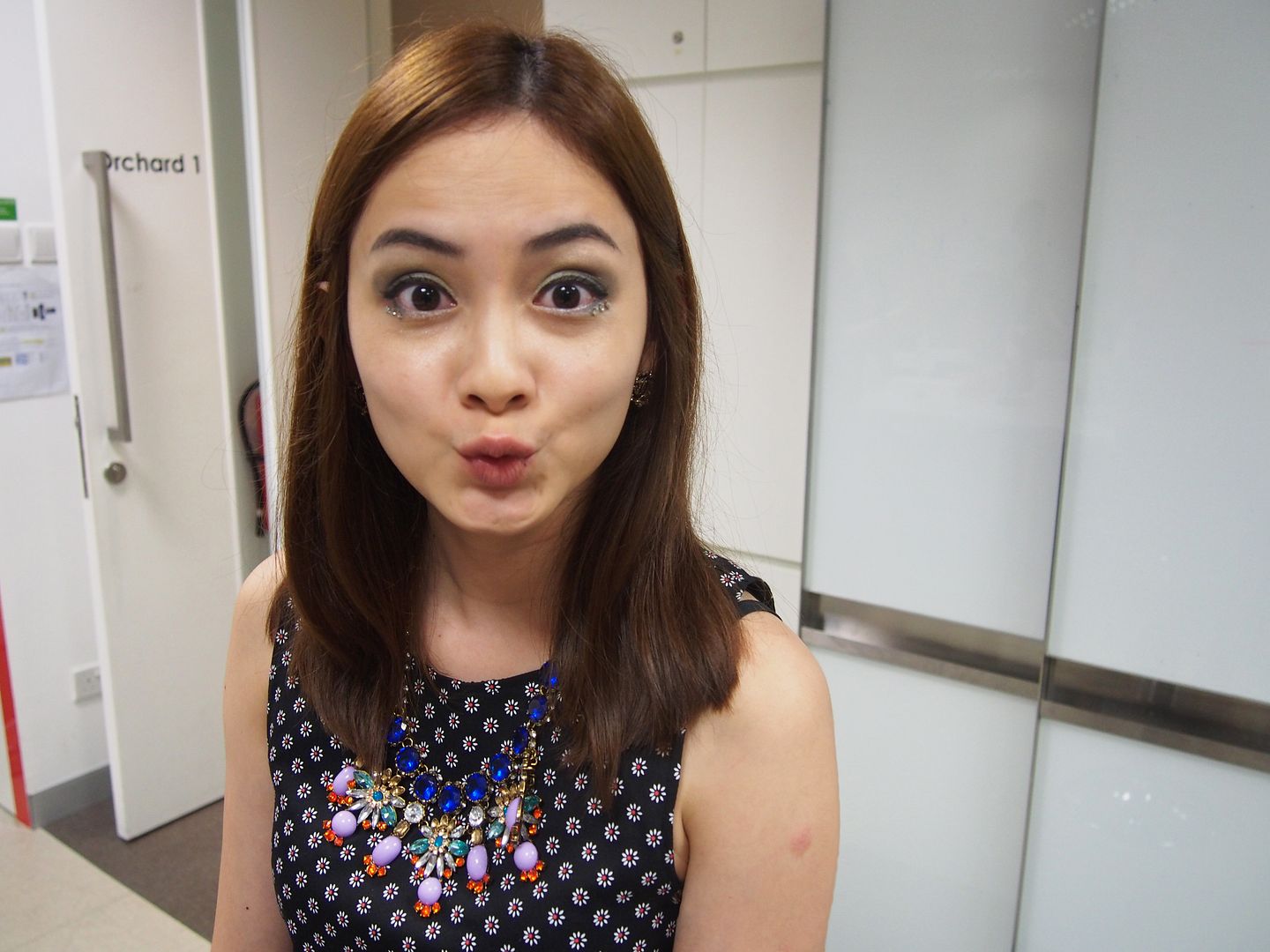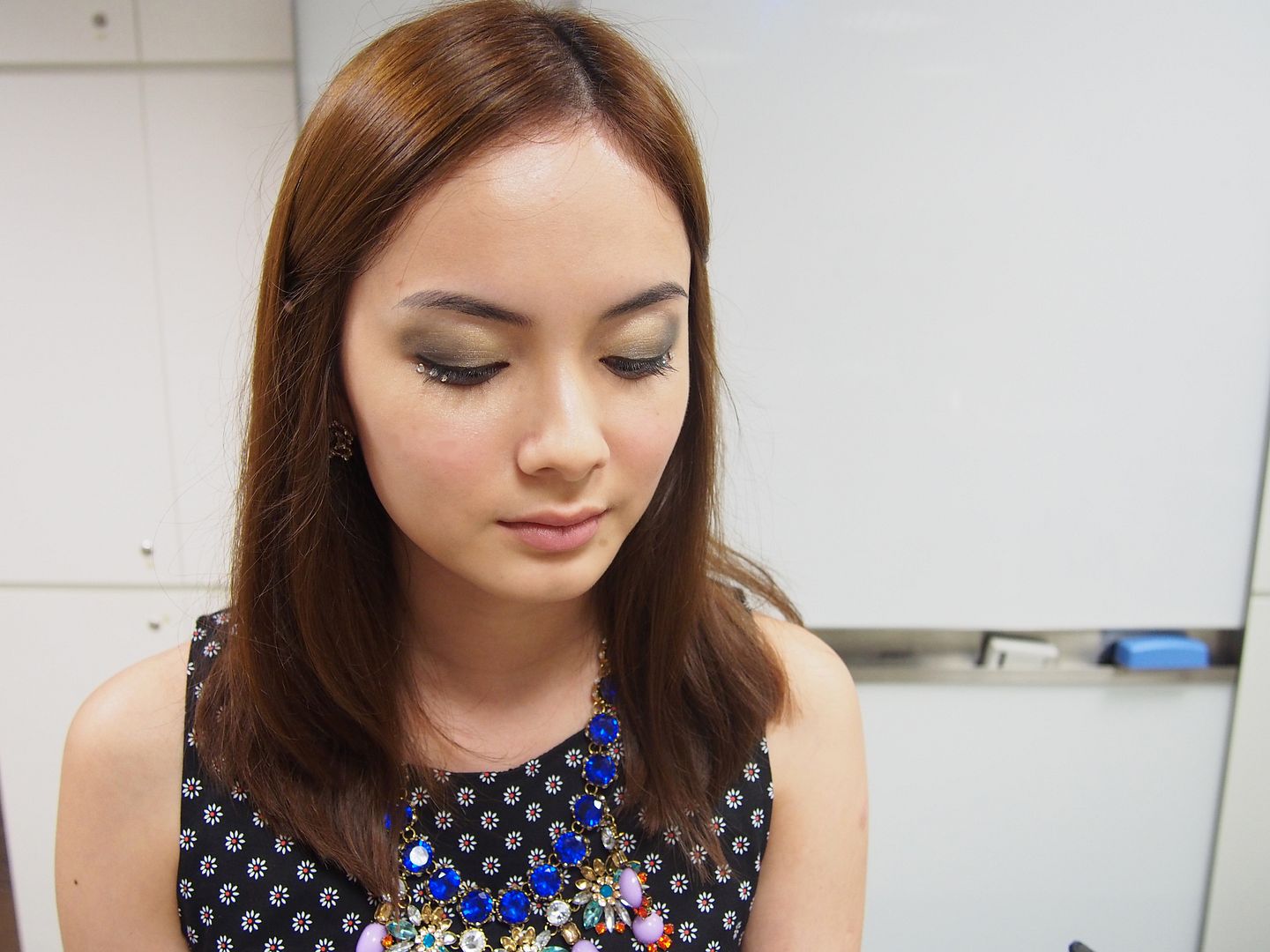 We're almost done!
Pardon my tired face, I was, well, very tired at the end of the day.
Plus the fact that I didn't sleep well the entire week :(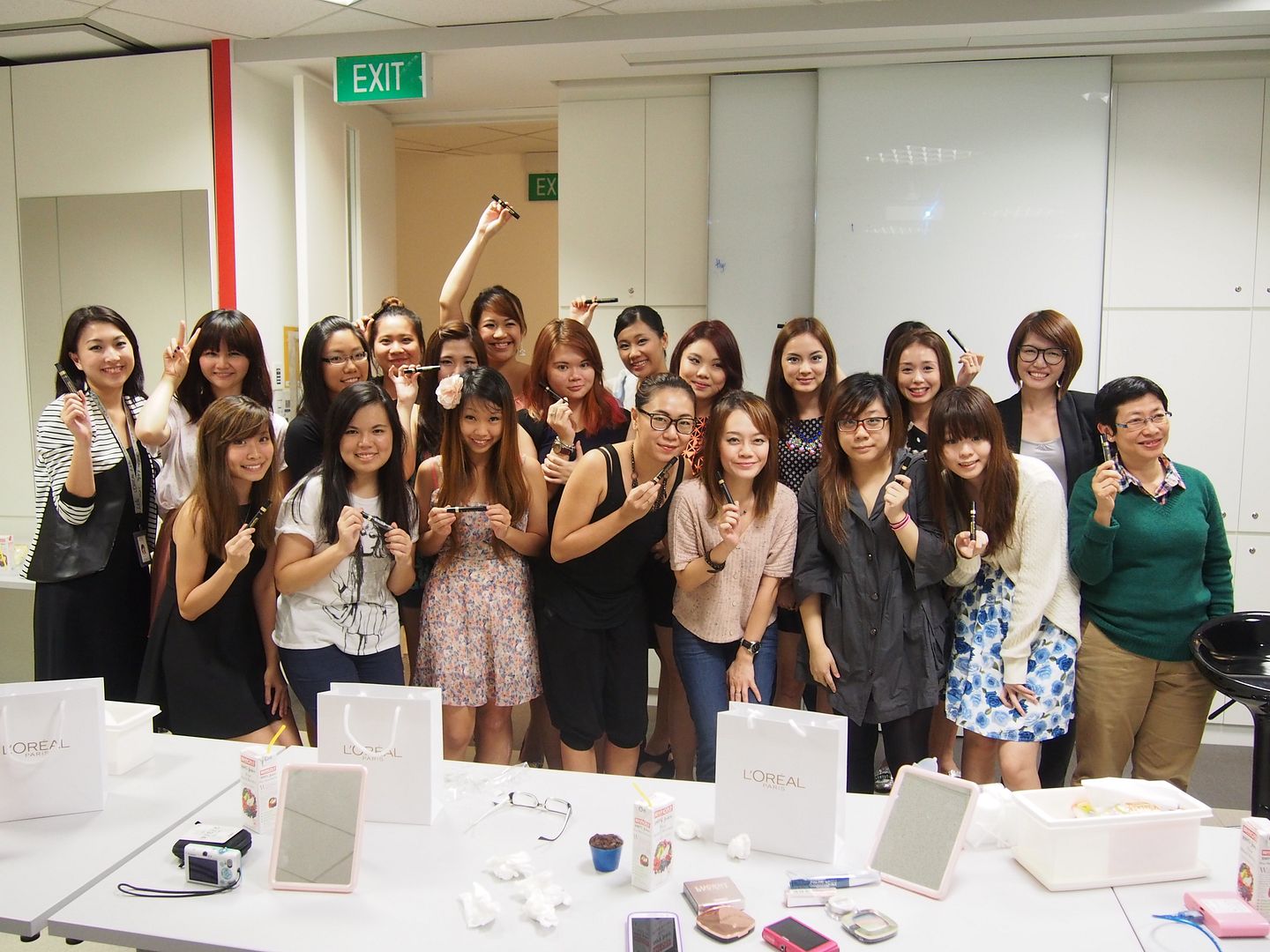 With the other bloggers at the workshop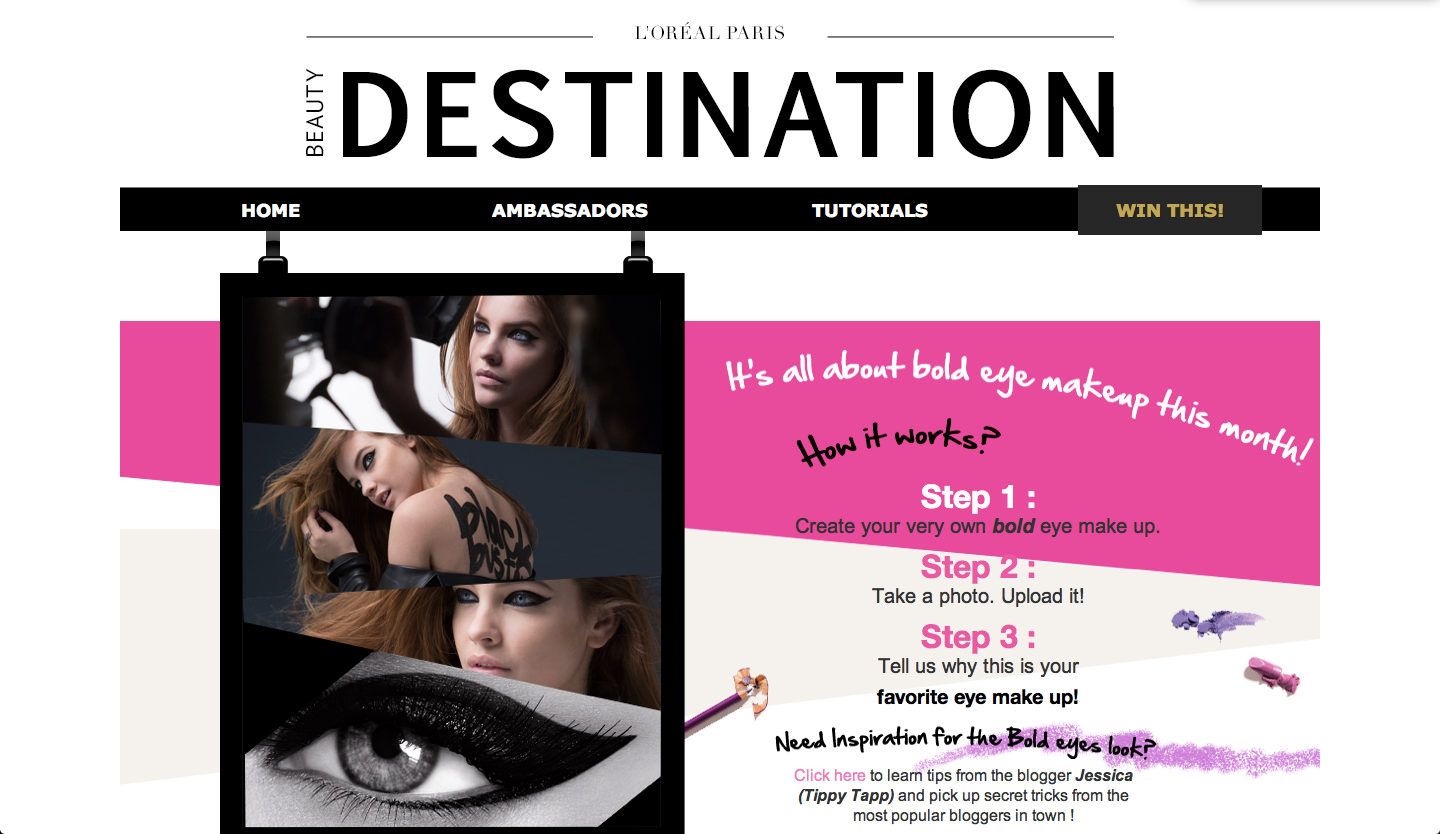 Now it's your turn!
Participate in the Big Bolder Eyes contest and stand to win $150 worth of L'oreal Paris products and a pair of tickets to catch The Hunger Games movie!
All you have to do is upload a picture of your
bold
eye makeup at the
Beauty Destination
website! If you need some tips or ideas, watch the video where I shared step-by-step how to and if you have any questions, feel free to ask the experts!
Good luck and have fun! :)