Sometime last month, I went to
Fossil
at the newly renovated Suntec City
for a preview of their Holiday and Spring 2014 collections!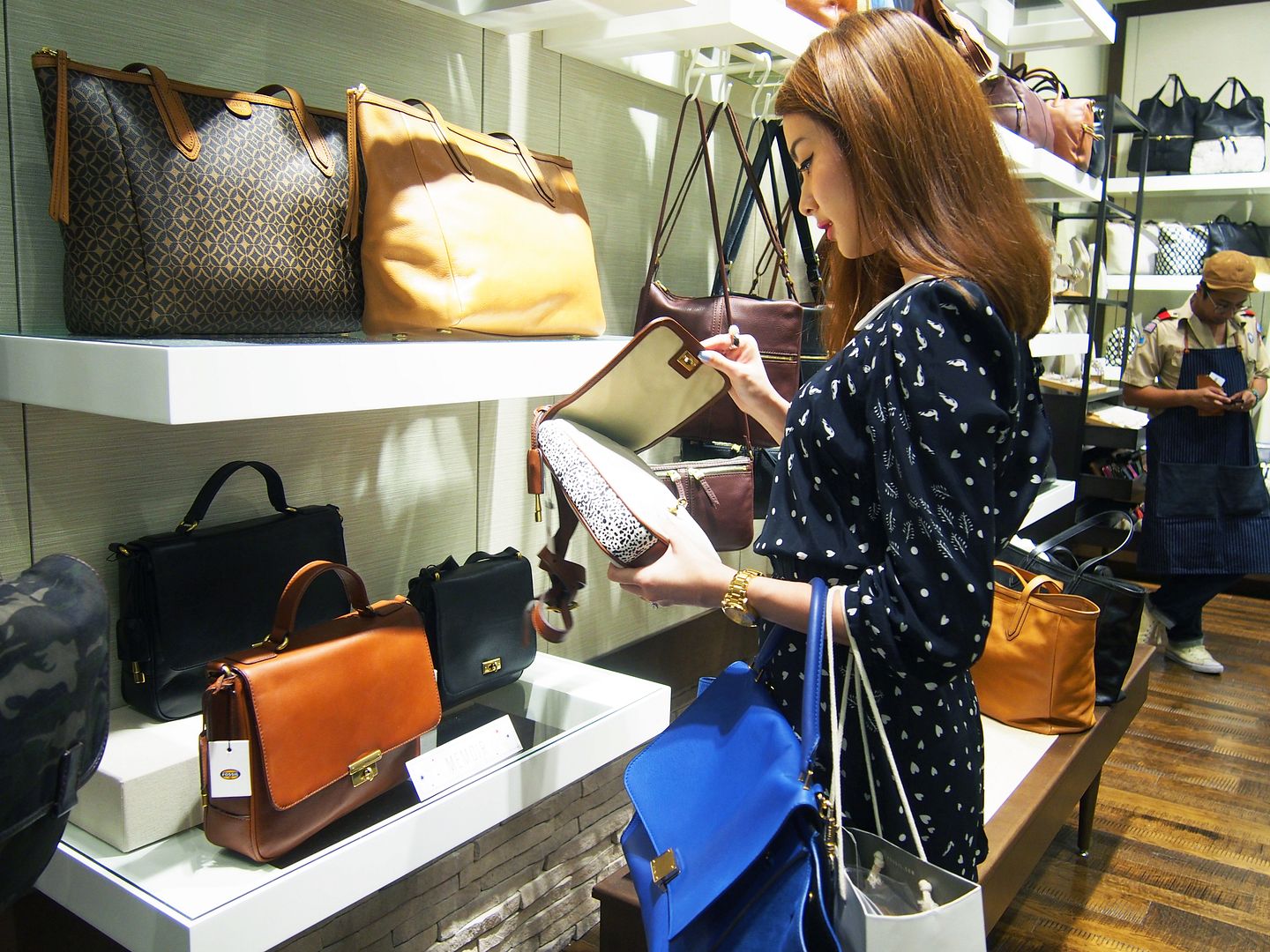 I have stepped into Fossil stores a couple of times both in Singapore and overseas
but nothing really caught my eye 'cause it's only in recent months I got interested in watches!
Even when I was flying, I only wore $10 Casio watch bought from Mustafa hahaha.
But now I can't leave my home WITHOUT a watch!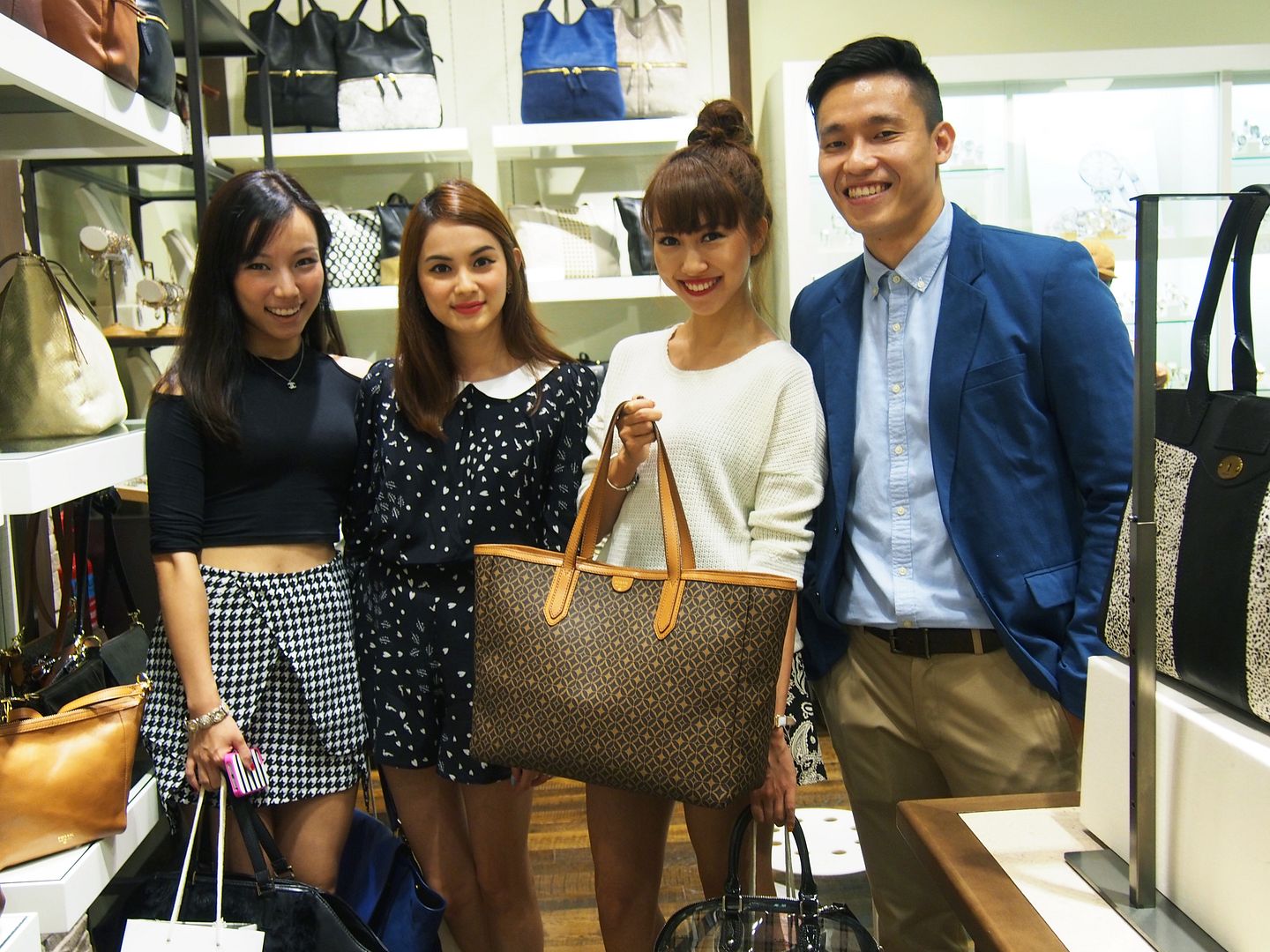 Melissa holding one of Fossil's bags in their classic shape and print.
Yup, Fossil's leather goods used to be in black or different variations of brown
but they went through a revamp and they have incorporated colours and prints into their designs!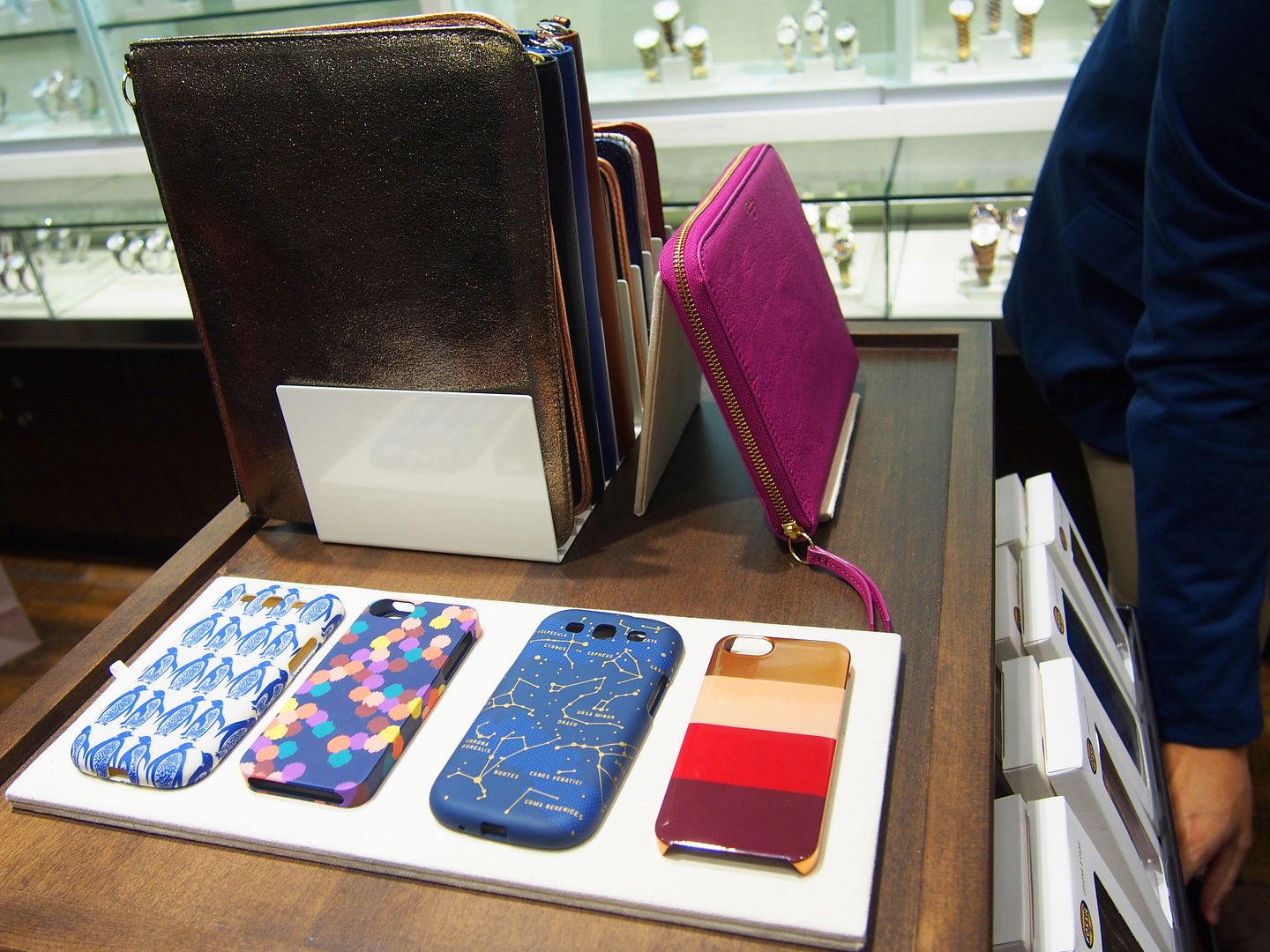 The penguin print is soooo cute omg!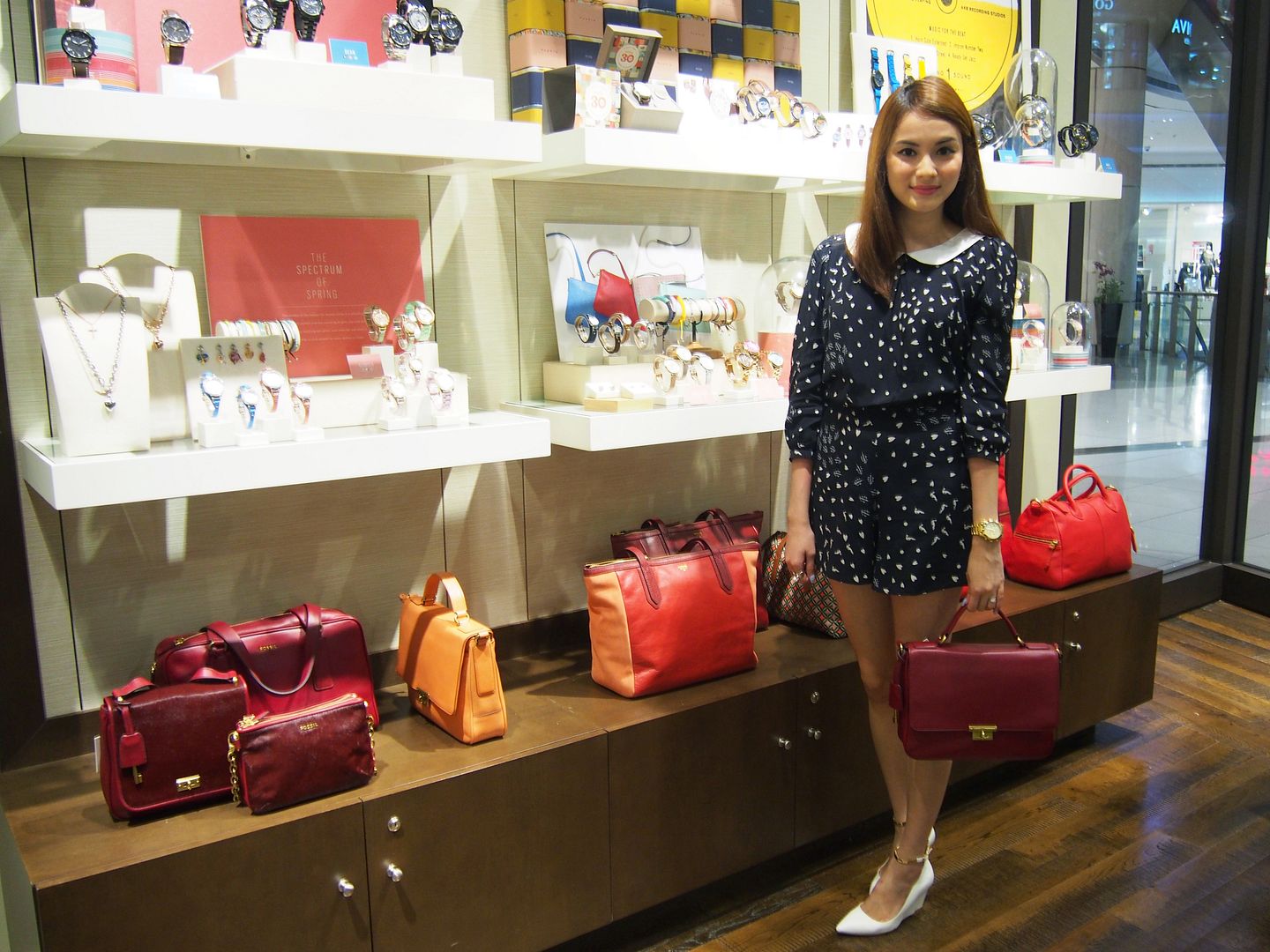 Vibrant bags from their latest collection and they are also using lightweight leather now!
And here's Beatrice holding a satchel roomy enough to travel with!
I bagged home one of their classic designs - the Georgia with a metallic rose leather strap
which is in tuned with the upcoming festive season!
H couldn't stop gushing about it because he didn't like my yellow gold watch
(which was gifted by him ironically)
as he felt the latter's colour clashed with my engagement ring.
The rose gold is more subtle and it matches my demure outfits (and engagement ring) better.
The matching bracelet is from
Fossil
as well!
---
Next up, in this week's fashion updates,
PinkPlanks is an online retail boutique based in Singapore,
and the PinkPlanks
team purports style and comfort through their quality and unique selection.
Magenta is my favourite shade of purple
and I think it's a colour that looks good on all skin colours!
and how the exposed zipper adds a stylish touch to an otherwise simple skirt.
The tiny slit is so appropriate for that bit of sexiness!
As if I don't already have enough praises for it,
the skirt is also made of thick, quality material!
I can already imagine myself wearing it again but this time with a pair of booties ;)
Ahhh, what can I say?
because it goes with EVERYTHING.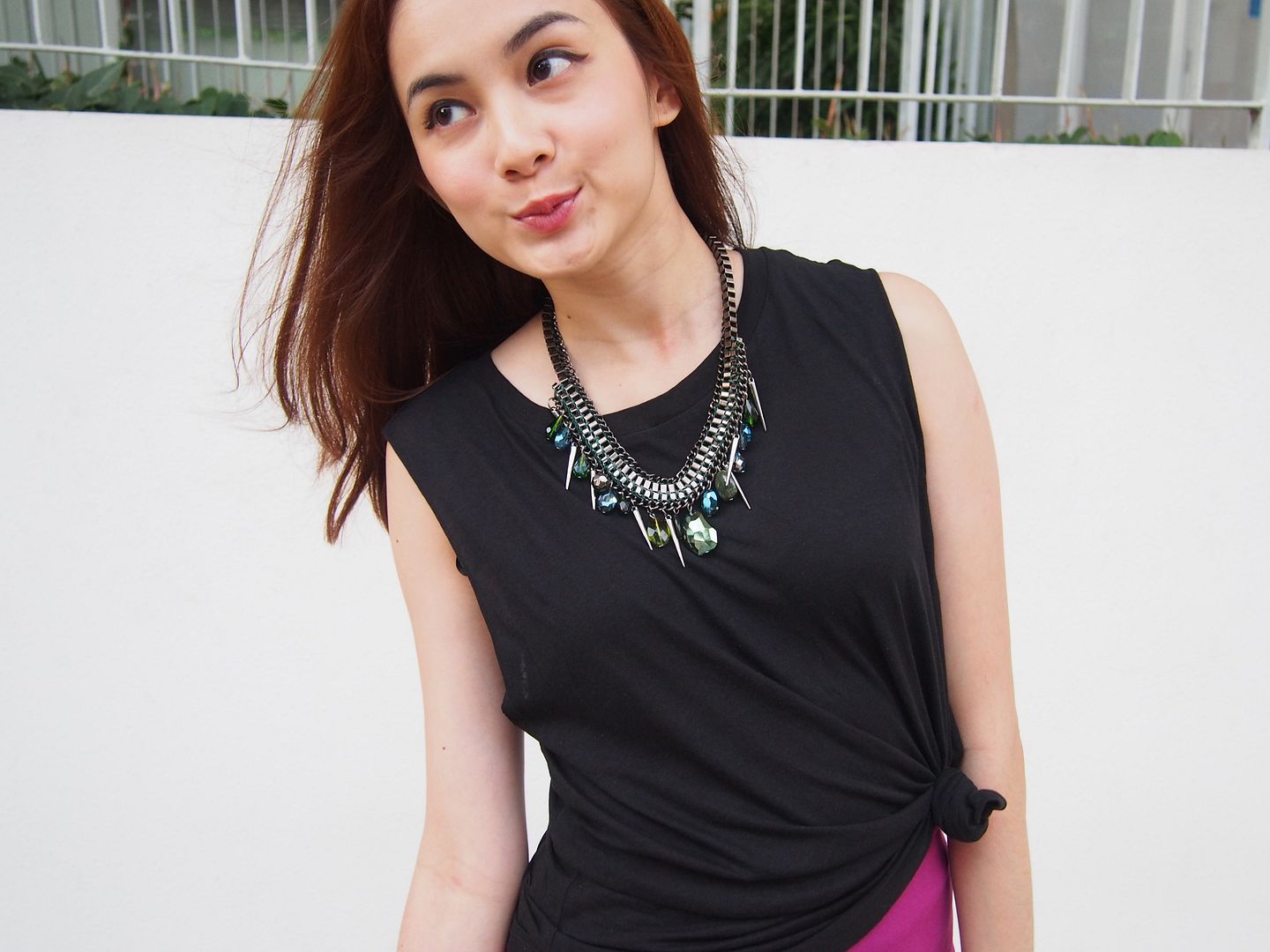 Not just dark outfits, I also paired it with a white top as well as a nude dress.
I foresee it being a staple accessory for many more outfits ;)
The generous ladies of
PinkPlanks
are offering all my readers
15% off
during this festive period!
Quote "tippytapp" to enjoy the promotion during checkout!
Don't forget to give them some love on Instagram (
@pinkplanks
)
Have a great midweek guys!