Everyone says a year is short but as I looked through my folders of pictures, I saw it hadn't exactly been so. Just months ago, I was living a life completely different from what I am doing daily now. And for that, I am thankful for the burst of courage to venture into the unforeseen.
I decided to cut it short into the 3 Most Significant Moments of My 2013...
Oh, FINALLY! People around me lamented about how they've been hearing me talk about quitting my job for the longest time but I was always still flying when I met up with them. So one day in June, I decided it was indeed time to take the plunge and I clicked "Send".
If you hate your job, quit your job. Repeat after me: THE MONEY IS NOT WORTH IT.
I did not have a job lined up after SQ because I wanted to take a couple of months off, cultivate new interests, try something different and take life slowly. So I survived on whatever allowance I earned through blogging and advertorials, and leeched off H hahahaha.
From this time off, I learnt a couple of things, to name a few - I love cooking but not baking. I love playing dress up but not being in-charge of customer service of an online store. I may be in Singapore everyday but that doesn't mean laundry is done frequently.
This is stale news but as of today, we tell people we're getting married THIS YEAR instead of next year! Definitely one of the best things to happen to me (us) in 2013. That's a huge foot into commitment, responsibilities and being a tiny family of two. We will be all grown up but *whispers in a small voice* ...I still feel like a kid.
In 2014, I want to...
1. Procrastinate less (it will be too ambitious if I were to say STOP procrastinating).
2. Exercise more, eat healthier (and get H to do the same, especially for the latter).
3. Start volunteering, preferably somewhere doing something related to children.
4. Pick up a new skill/hobby.

And of course, this year is going to encompass even MORE exciting moments. I truly can't wait! <:)
To kickstart the new year, I was donned in
FashMob
!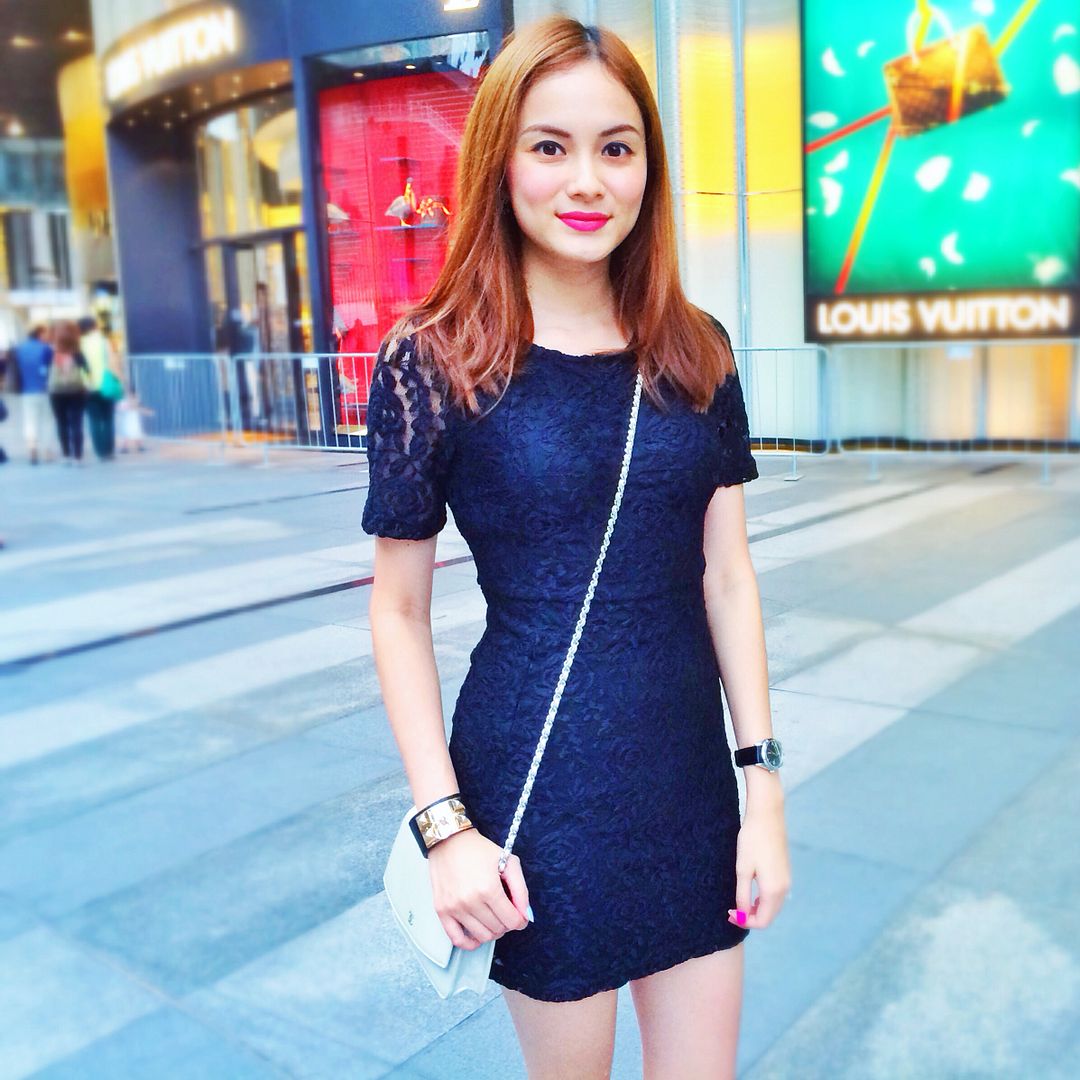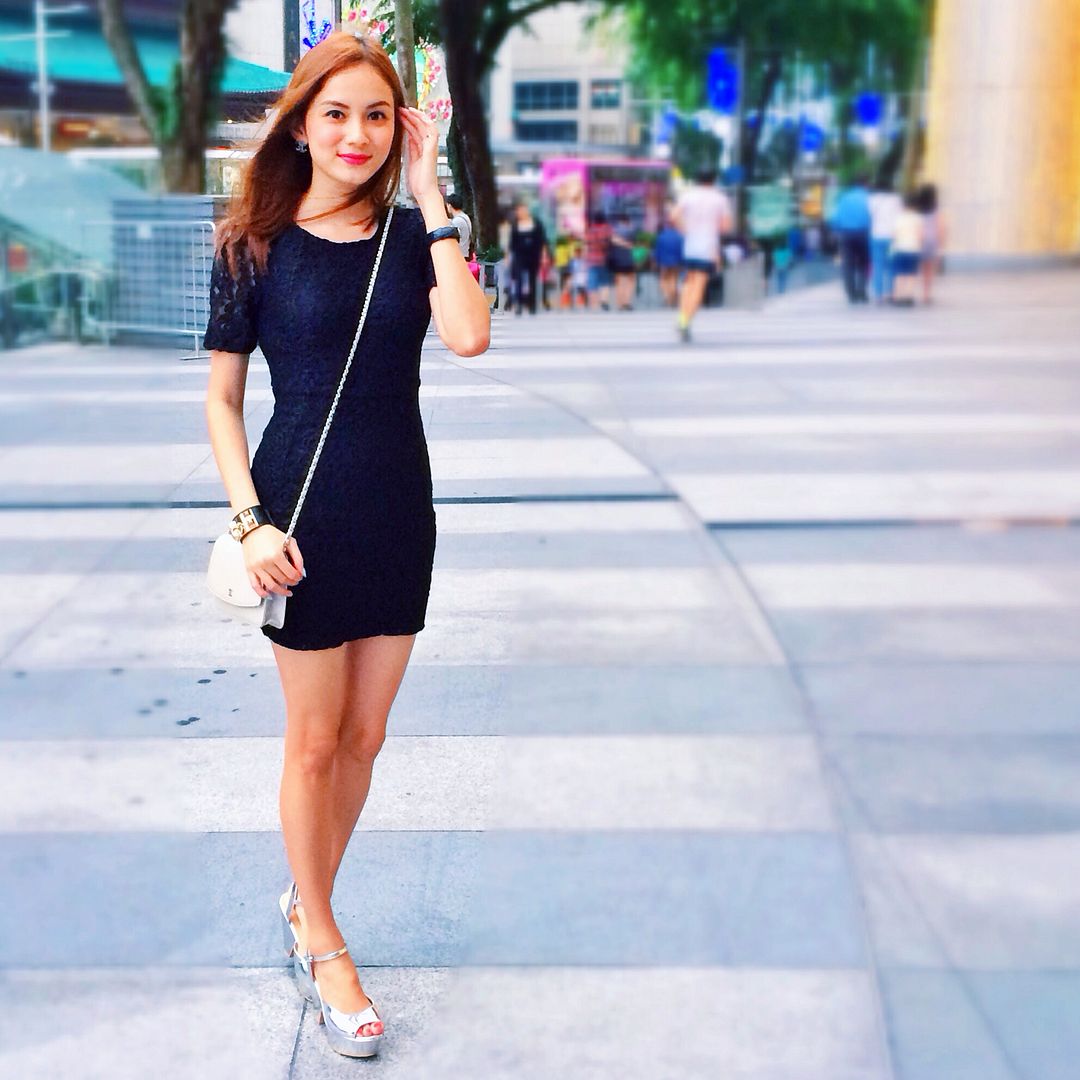 The Notre Dame Lace Dress came in really pretty rose detailing,
and I love how they left the sleeves sheer!
If you have the figure (unlike me), flaunt your curves in this little number!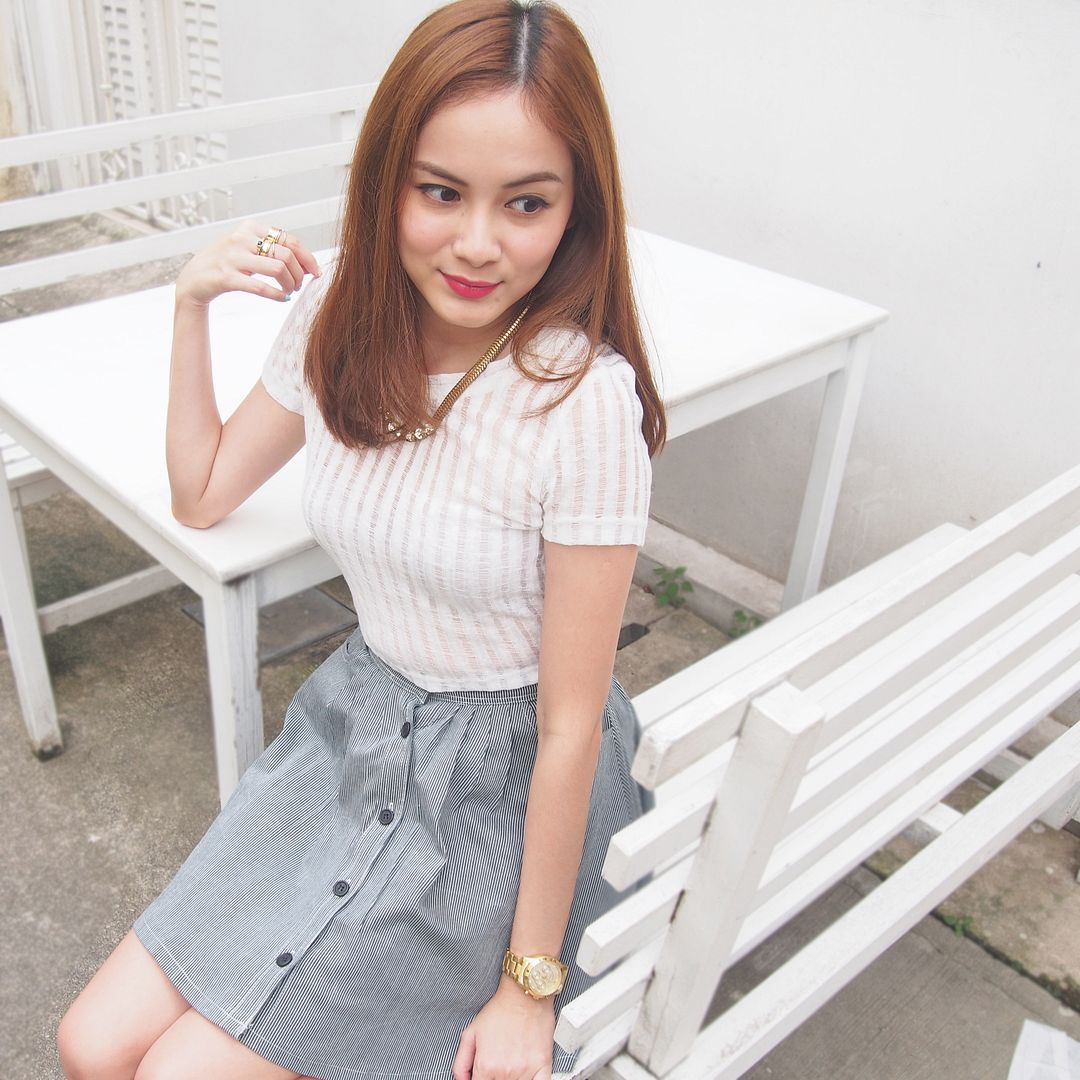 For something more casual, I chose the Pinstripe Skirt in grey!
Dressing down should be made comfortable like this - nothing tight and be able to walk with ease.
(Great styling done by the
FashMob
team for this skirt, you should check it out!)
There's
always
a reason to shop!
Hop on over to
FashMob
to get your shopping needs satisfied ;)
-
And lastly, I will be flea-ing again this Saturday (4th Jan)!
(I don't know why my wardrobe is constantly overflowed either.)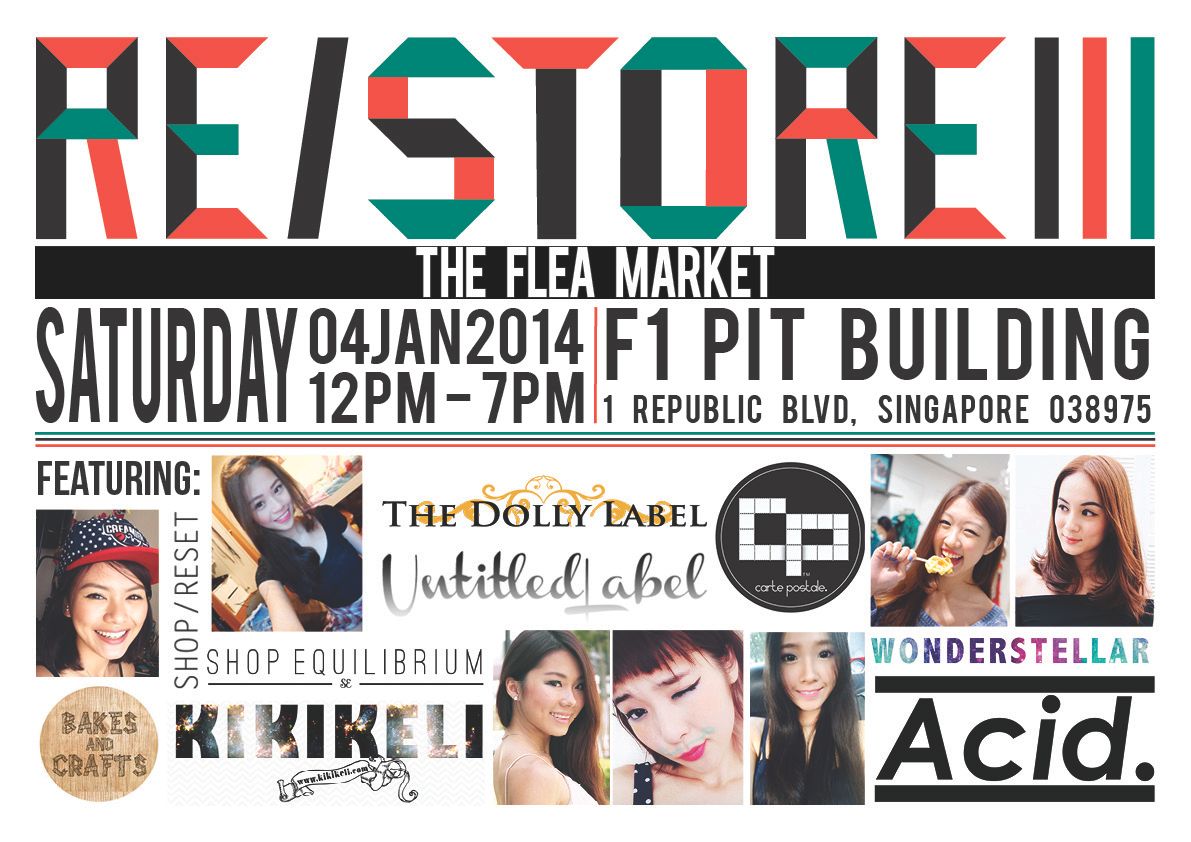 Come on down to the F1 Pit Building this Saturday from 12-7pm
to shop from 250 stalls and have some ice-cream from Salted Caramel!
SEE YOU OKAY??!!?