Hello girls, hope you had a great week!
The self-proclaimed facial skin whitening expert is back again to talk about...you guess right, skin whitening!
I think I talk about whitening products way too often on this space haha, you think? Today is a little different though as I will be touching on body skin whitening.
Lately, I noticed that my arms are a couple of tones darker than my face :( I have focused too much on my face and neglected the needs of my body. It must have been due to my short working stint in the office because I went out for lunch daily without any form of sun protection. Since it is just a mere 5-10 minutes under the sun, I thought it wouldn't matter if I bring an umbrella or not but oh man, it does.
This means immediate rectification what with my wedding day being less than 5 months away.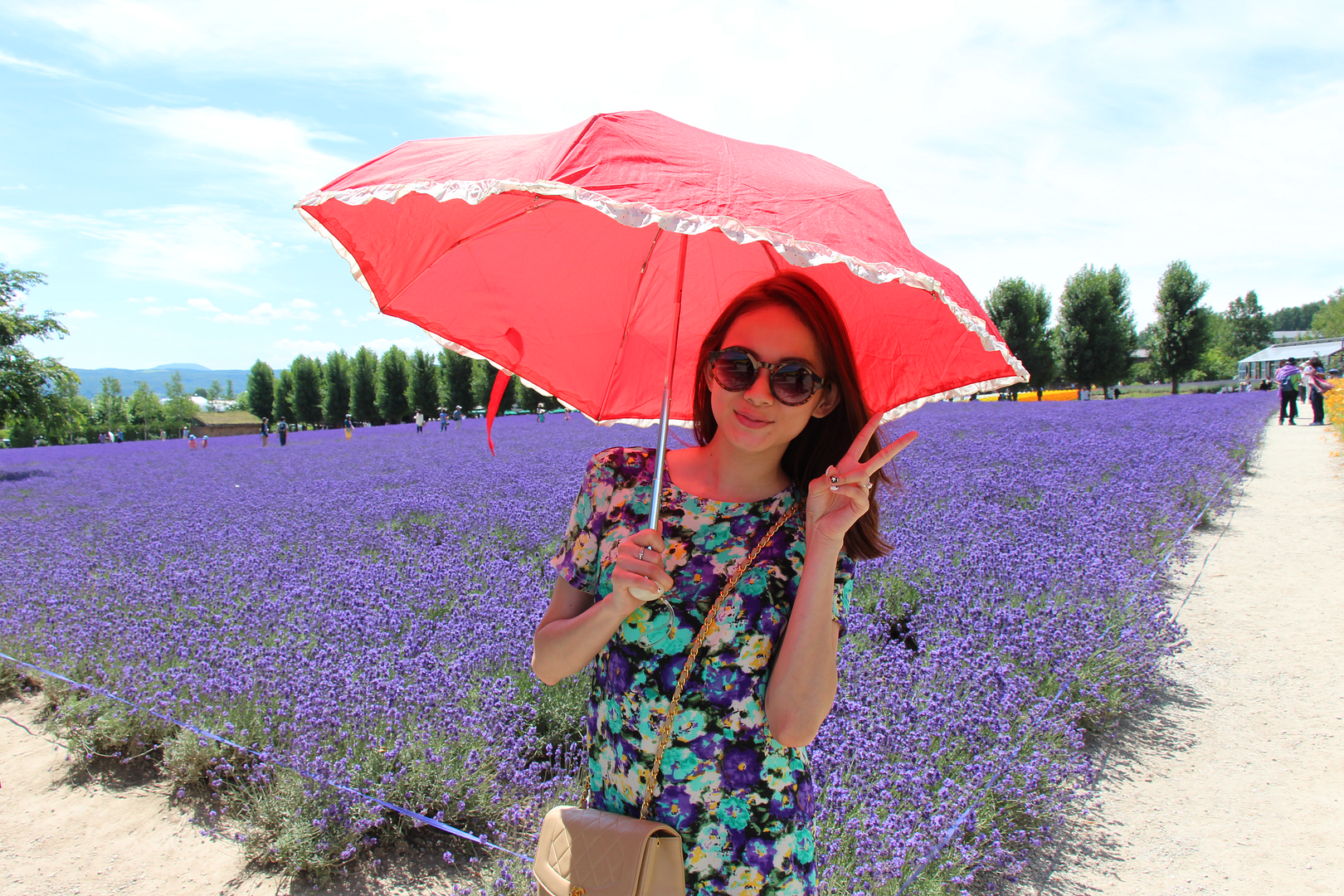 I always look to the Japanese for ways to protect myself from the harsh UV rays because they are the real experts. So the above picture is me in Furano with a brolly, sunglasses, moisturiser AND sunblock. From what I saw in Japan, the ladies applied sunblock all over their body and further shield themselves from the sun by wearing cotton long or 3/4 sleeved top/pants/skirt with an umbrella and/or hat. All with UV protection. Some of them went a step further and even put on those arm gloves you see on taxi drivers.
I don't know how they do it because I, for one, cannot stand the heat and humidity. Long sleeves??? If I could, I would want to wear nothing in this heat.
Trying to incorporate all of these into my daily life!
And that's when my dream comes true.
Nivea Body UV Whitening Serum SPF25 PA++ is a new breakthrough in technology of whitening and it is the first ever body whitening serum that comes with SPF25. It makes me feel like I'm wearing nothing after the application. It is lightweight and provides immediate absorption. No sticky after-feel, yay! Say yes to easier daily sun protection and skin whitening!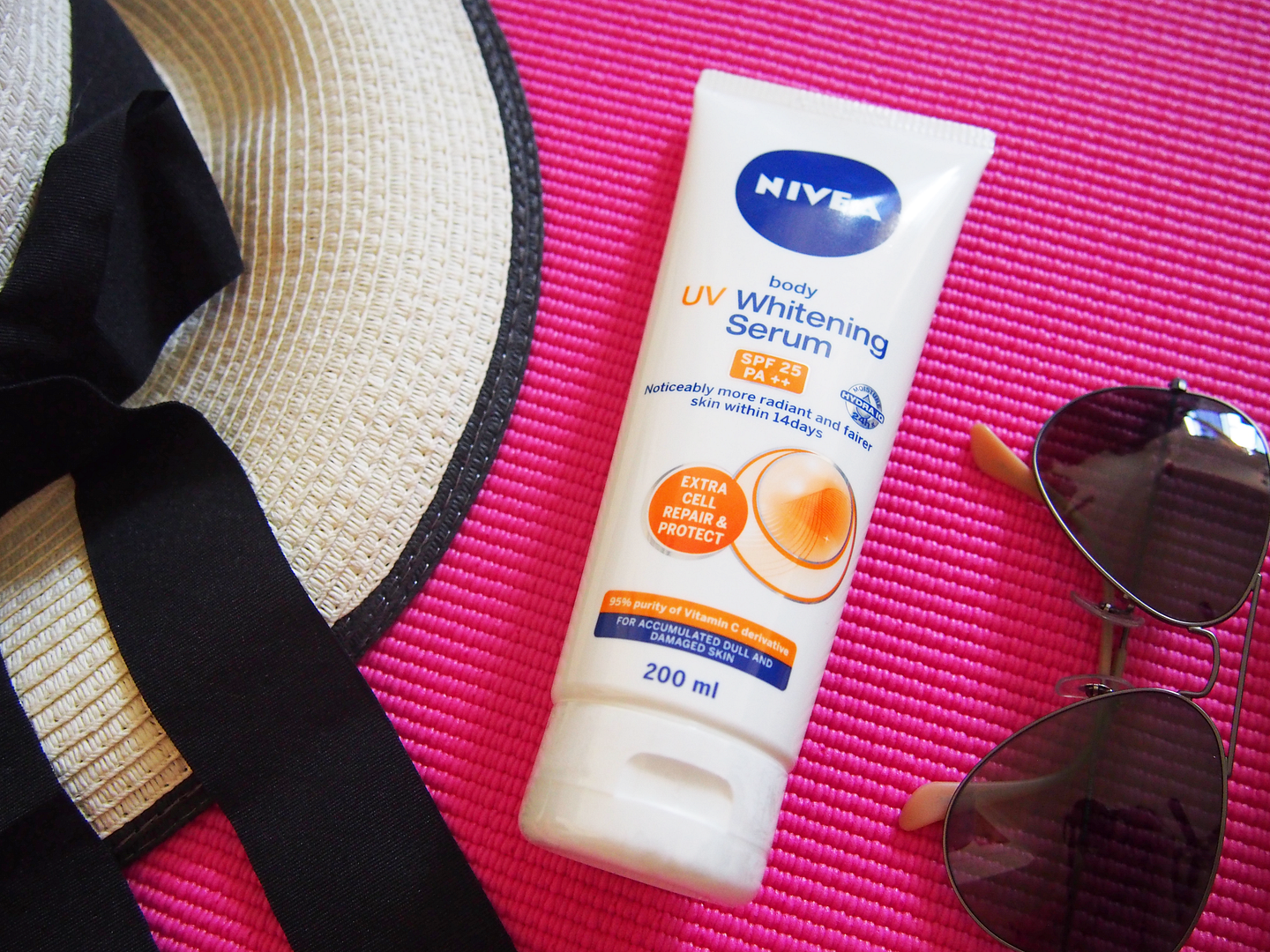 As you would already know, Vitamin C is a powerful antioxidant that helps in the reduction of melanin production to lighten skin naturally.
The Nivea whitening serum is enriched with natural Vitamin C from the Camu Camu plant which I just learnt that it contains more Vitamin C than any other known plant in the world! If you would like to learn more about Camu Camu, you can refer to this
link
.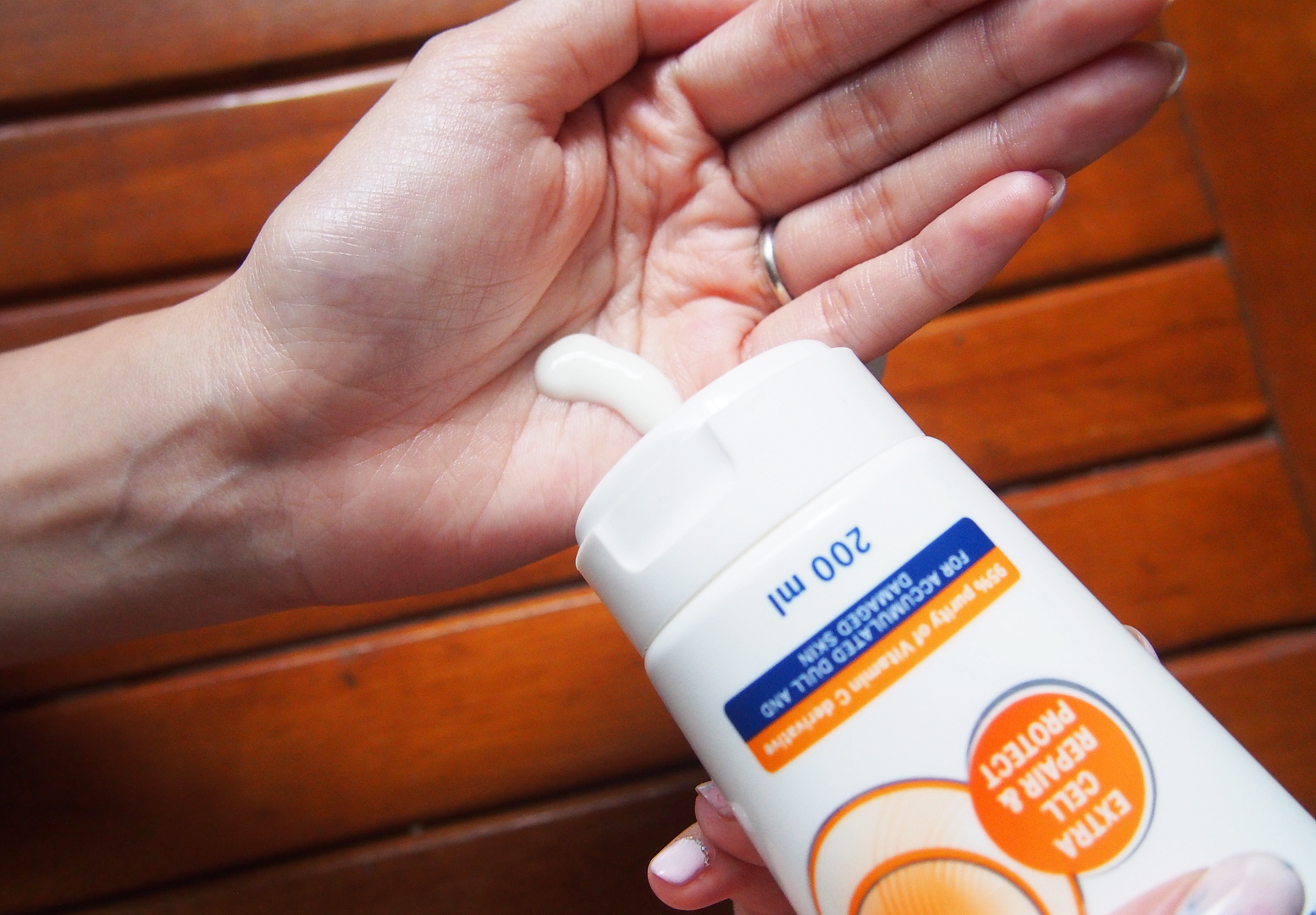 Want visibly fairer, smoother and more radiant skin within 14 days? Do yourself and your body a favour - try this and see the transformation.
Save your accumulated dull and sun-damaged skin with Nivea Body UV Whitening Serum! It is available at $10.90 for a 200ml bottle at all personal care stores and supermarkets. Super affordable if you ask me since it has 3-in-1 benefits of body hydrating + sunblock + whitening!
I would recommend Nivea Body UV Whitening Serum to my friends!
For more updates on Nivea's range of exciting and new products, like them on their Facebook page (
www.facebook.com/NIVEA.sg
)!
Giveaway
Share with me how you keep your skin fair and you will get to win $50 worth of products! Leave a comment now! ;)