H and I are just 3 months away from The Wedding Day now and to be veryyyyy honest, we haven't done anything much since my last update haha. All the professionals H and I engaged seem to unanimously agree that there's no need to rush and panic as preparation work usually starts 2-3 months before the actual day. So we are actually very chilled about it. Or rather,
I
am very relaxed. What bridezilla? Groomzilla more like it. Hahaha!
We have only recently received an email from our dinner banquet coordinator (yup, we didn't even call to chase her for updates lol) listing down the things to be done leading up to the day and it seems easy peasy, like we only need a day or two and there you go, a wedding of our dreams! Food tasting has been confirmed in mid-July when H's parents fly over. Other than that, I presume we need half a day with the coordinator to discuss about colours, flowers, decoration and the itsy bitsy. Gown-fitting is also scheduled in mid-July. What else...hmmm. Oh ya, we haven't decided on our emcees. I guess we will just hire if we reallyyyyy cannot find one.
Anyway, we went down to Dreamweaver the other evening to choose our wedding invites. I didn't exactly fancy any design wholeheartedly but I am too cheapskate to give up free invites and design one of our own because who keeps wedding invites anyway?! But the printing is still very expensive *heartpain* so friends,
PLEASE FRAME UP OUR INVITE WHEN YOU RECEIVE IT THANK YOU
.
This was actually my first choice but *white* isn't an auspicious colour to the Chinese especially not for a celebration and I know the older generation wouldn't approve of it (I was right). The other colour available for this design was brownish copper...which is, erm, not really our colour so we gave up on this.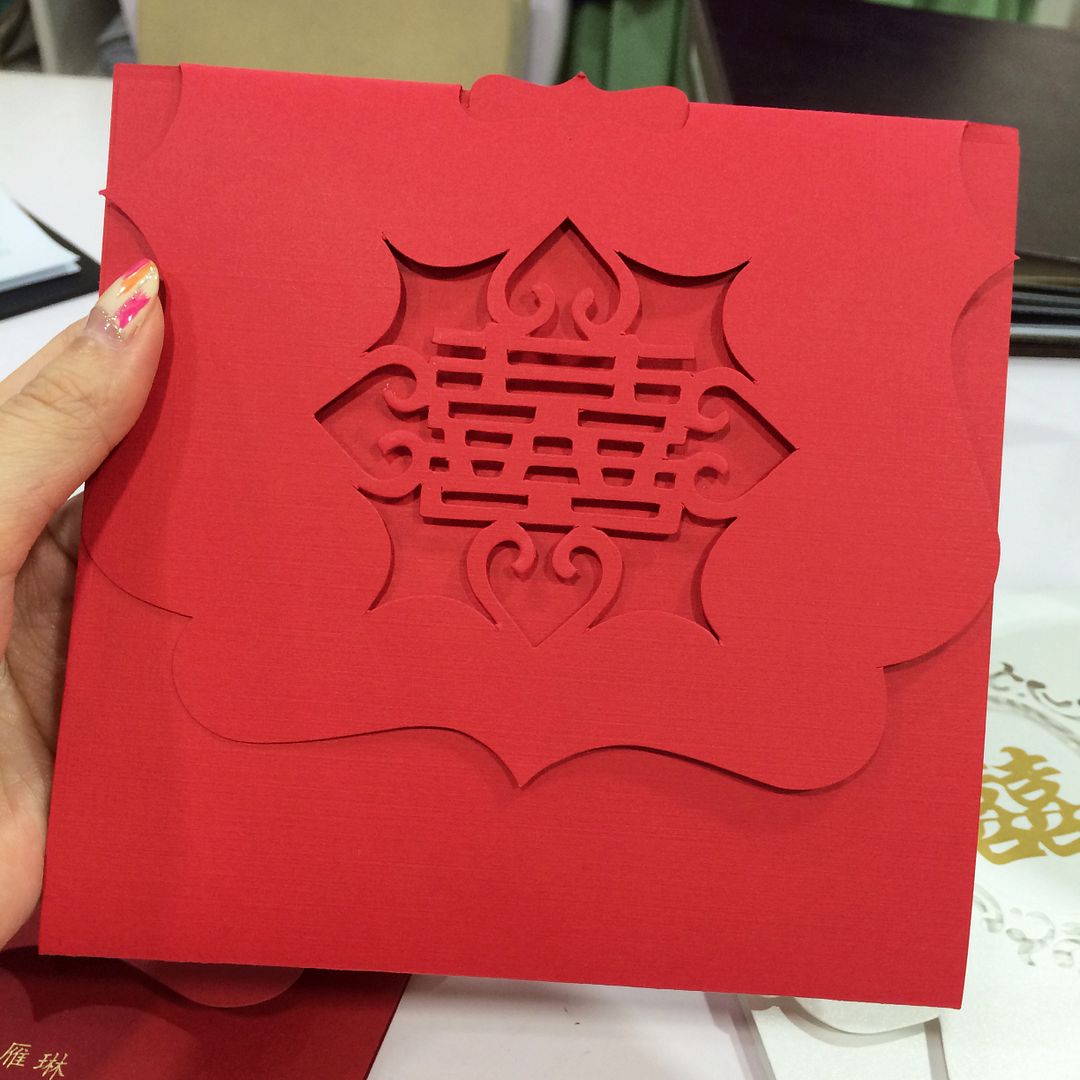 Since we have decided to go with traditions, red it was and this was the only red wedding invite available (for our hotel). The only qualm I have is the word "喜" doesn't stand out probably due to the font type.
...then we were shown this.
H was sold.
We paid extra for the hot stamping.
Money flew away.
Heart pain now.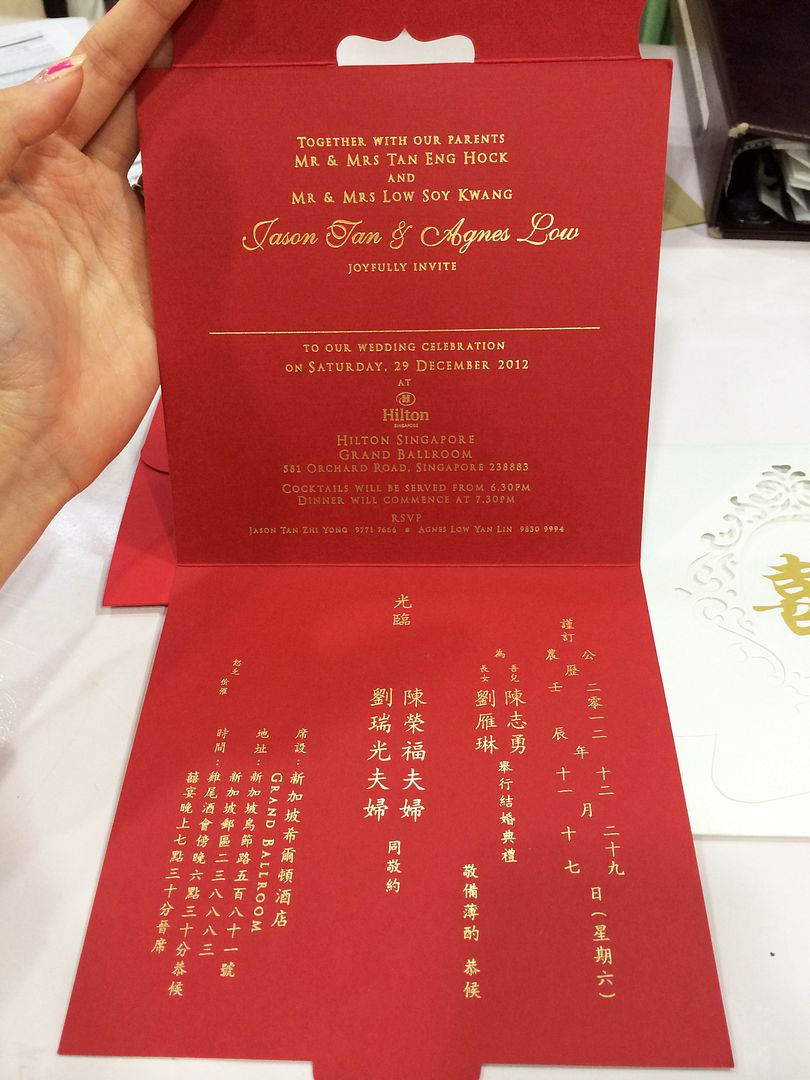 And that's our wedding invite's story. Took us around half an hour to get this done. Another down!
You know, H's hometown (Nanning) doesn't have the 过大礼 tradition so I thought of scrapping this whole thing but my mum is quite a traditionalist at heart soooo we are still going ahead with it. Couples actually hold it 3-4 weeks before the wedding day but we decided to 过大礼 next month when H's parents are here. It will be a good bonding session for both our parents since I guess it is probably gonna be their first and only time meeting before the wedding hahaha.
Also about time for me to start tidying the house to welcome the guests. *stressed mode on*
We have also collected our wedding photo album last week! I am so, so pleased with the final photos + layout! We edited a whole lot of pages when we were presented with the first draft because the previous layout wasn't to our liking so the satisfaction of what seeing what we want come to life is awesome! Another thing that's awesome is the editing skills. My arms, omg my arms! They are sooo slender and straight in the photos, I'm in love! Those photoshopped arms are what I'm going to work towards!
Sharing a few of my favourite pages from the smaller album (because it's right beside me and I have been flipping through it everyday haha)!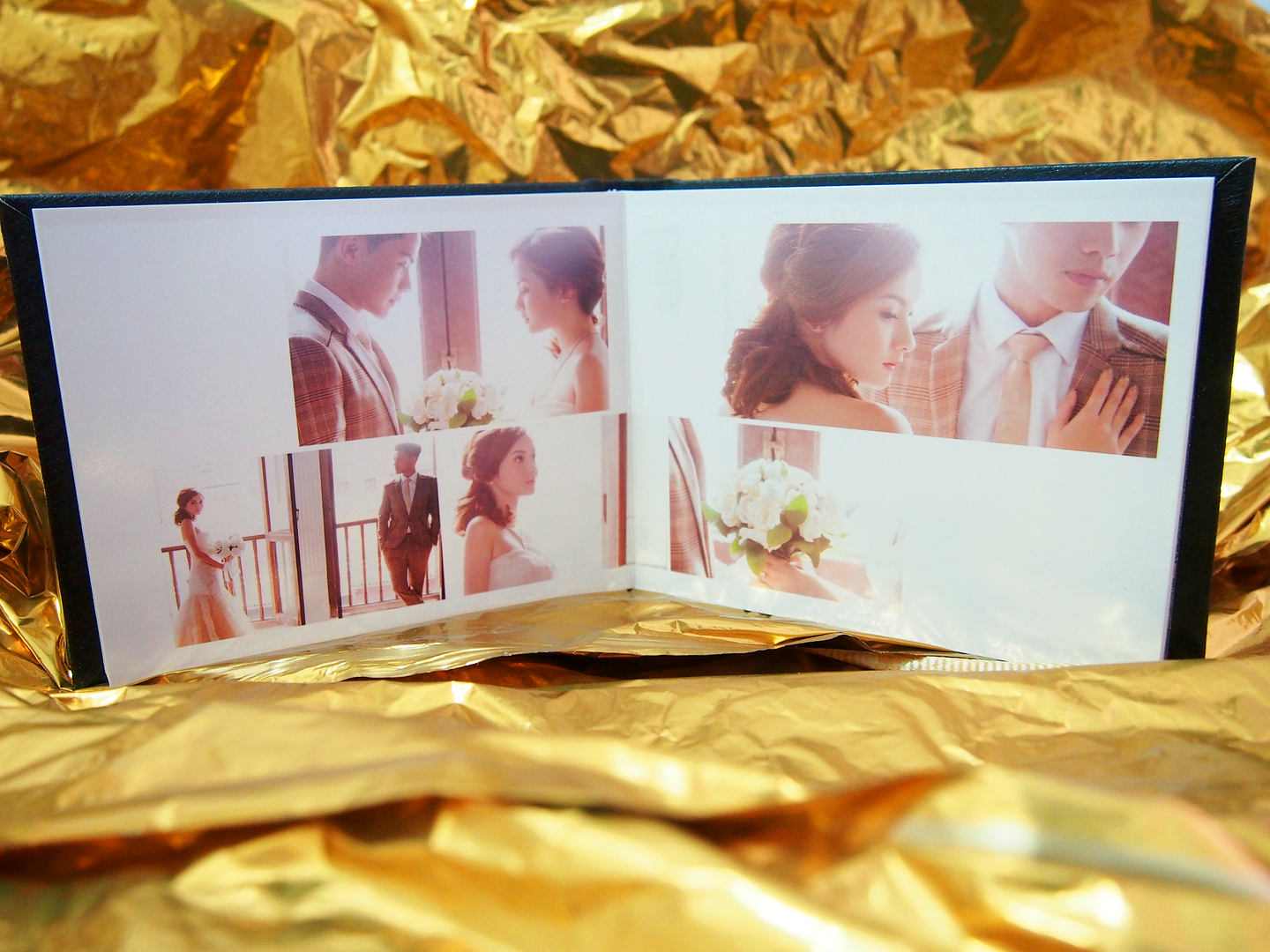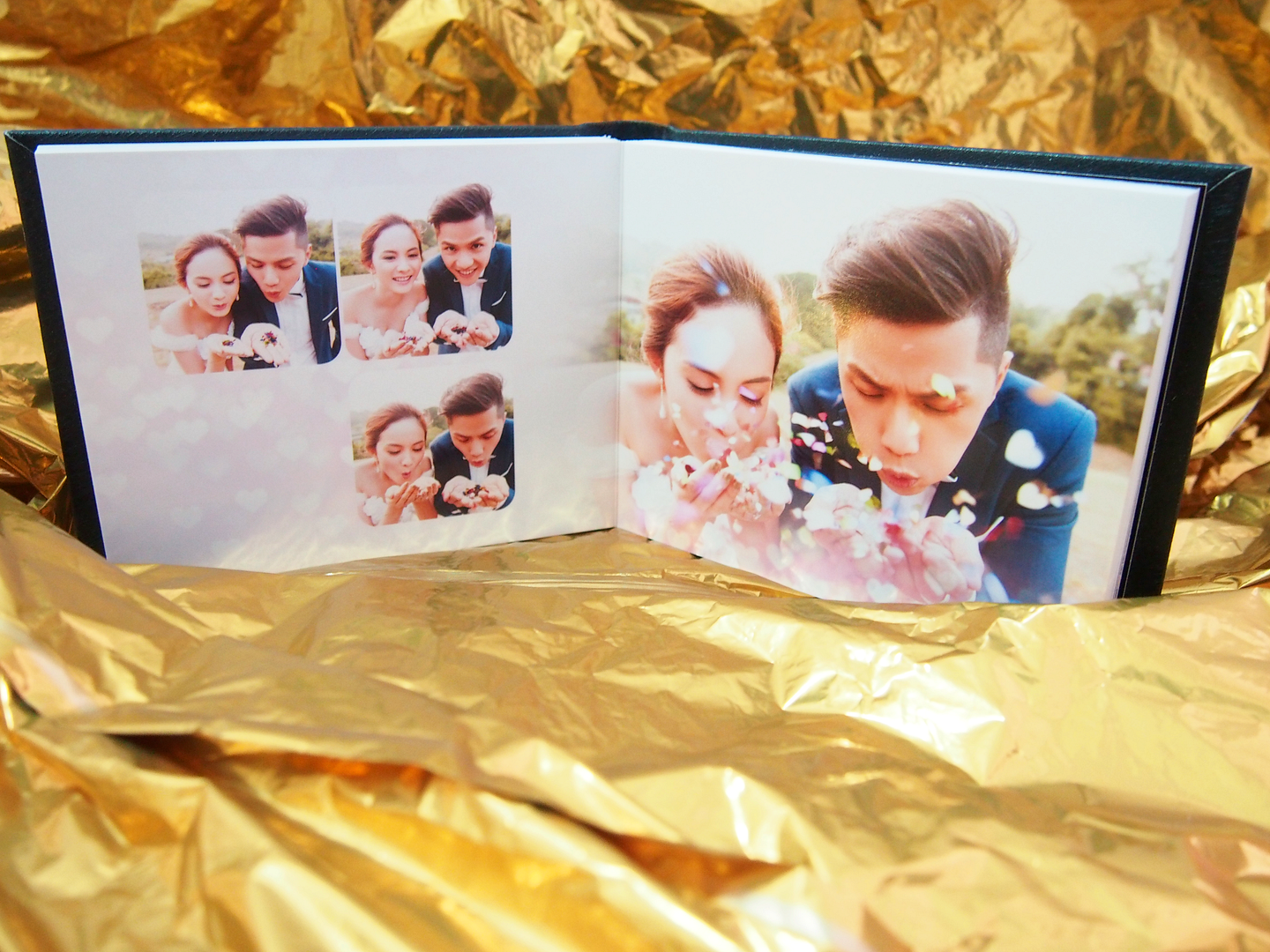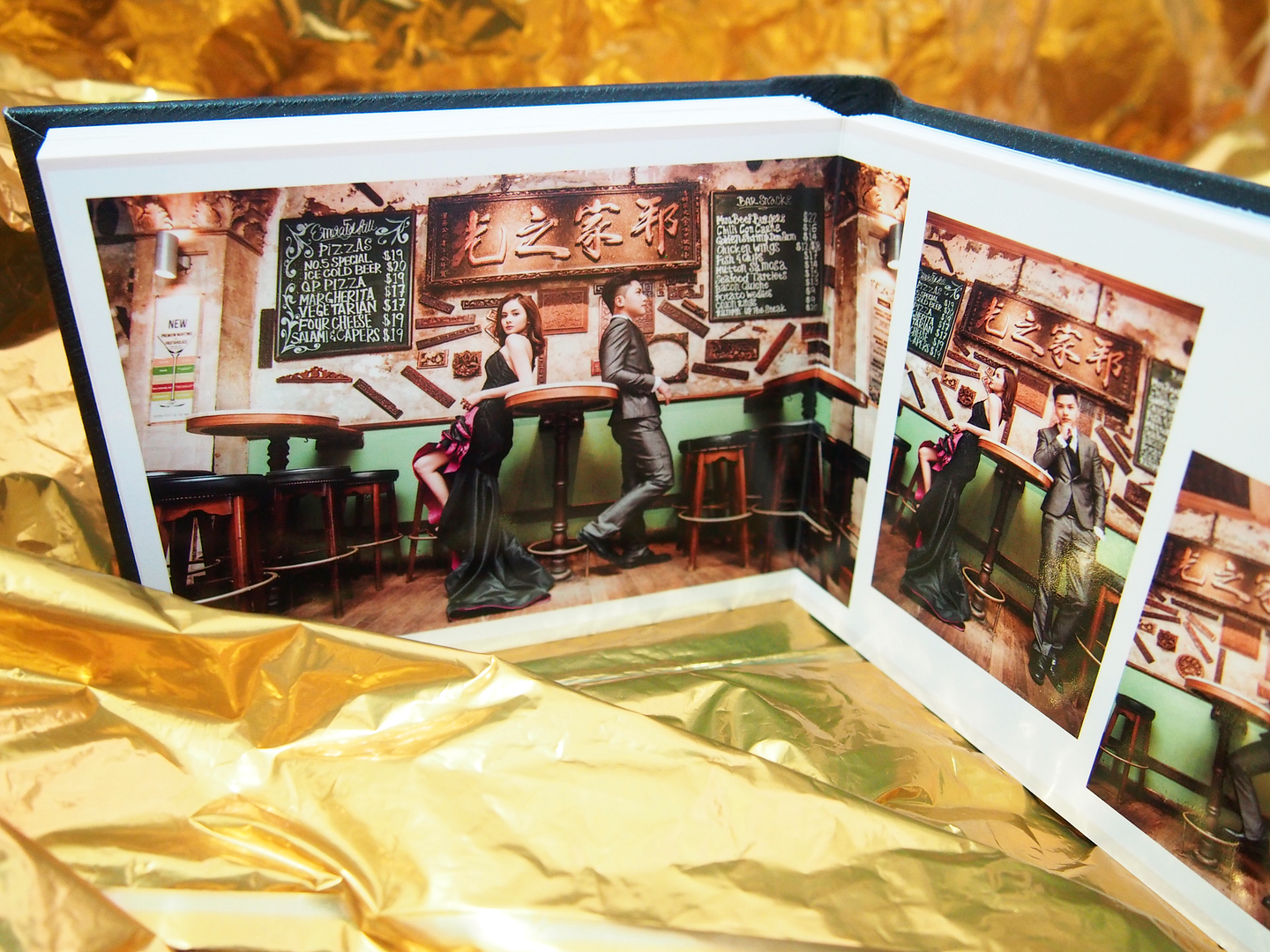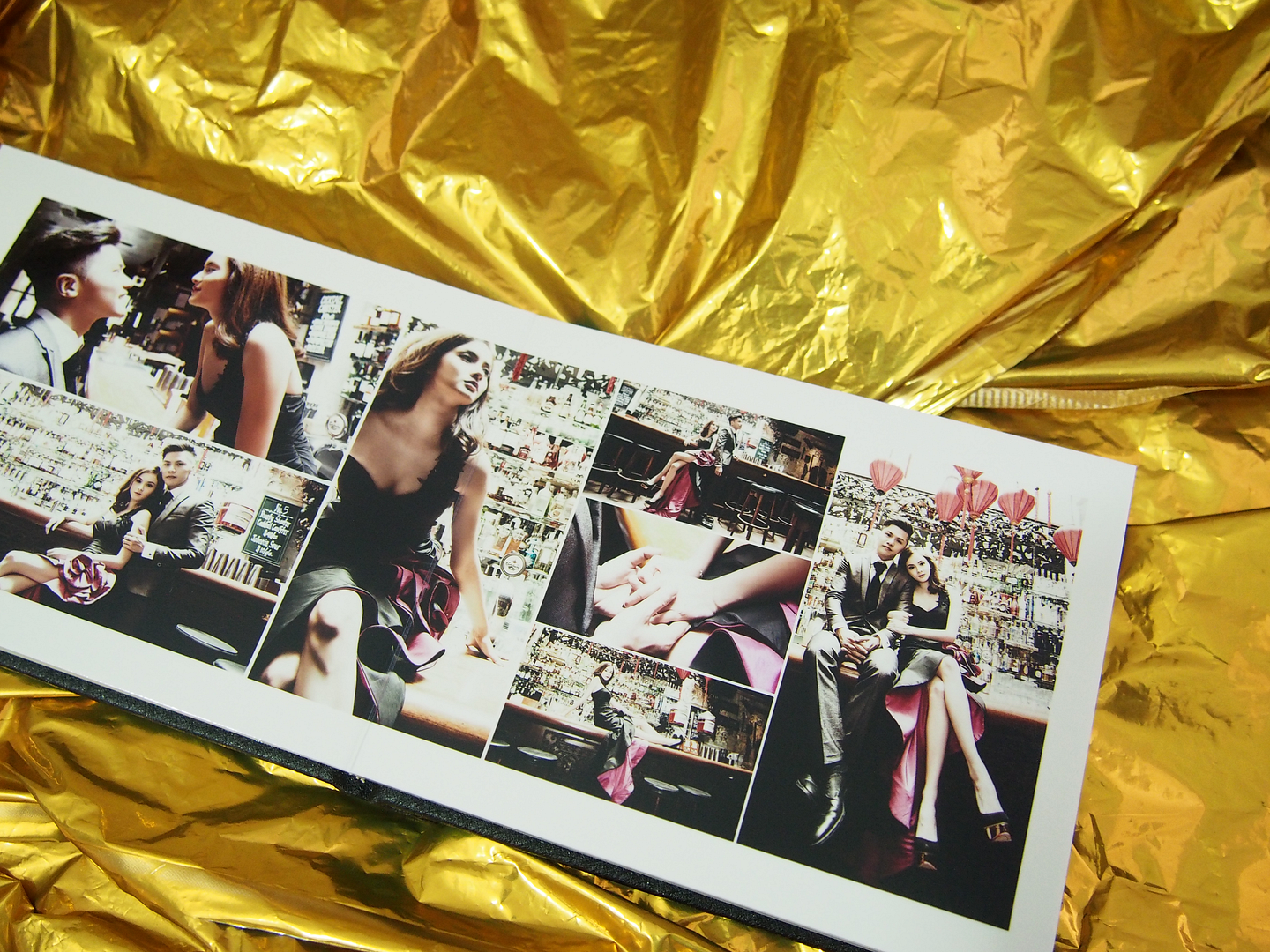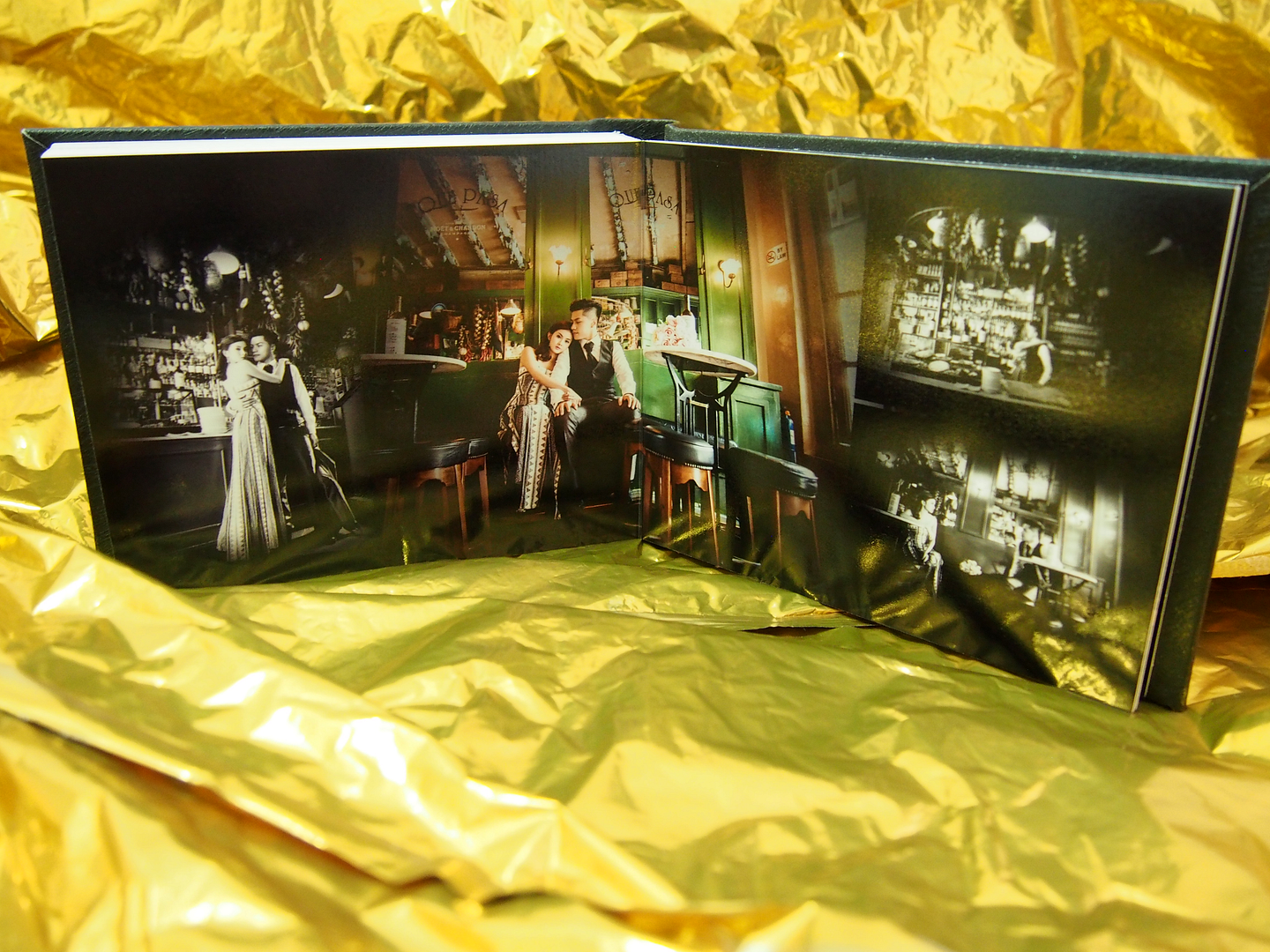 Till the next! <3