Woohoo! December is here! While I don't celebrate Christmas, I still enjoy busking in the warmth and festive joy, the feasts and the colours, as well as laughters shared over a good meal with friends. It's a wonderful last month of each year indeed :) December 2014 is gonna be incredible for H and I as we will be spending half the month wrapped up in knits and jackets, playing with snow and hopping around the Christmas markets that Europe has to offer. It is also H's birthday month. On top of a surprise dinner I sprang on him with our friends at one of our favourite restaurants, I also went over to PANDORA to choose a couple of charms that signify new beginnings for the both of us. I'm a huge fan of PANDORA's rings but I thought H would prefer a leather woven bracelet as he is always seen with one on his wrist.
The Christmas 2014 collection (available in stores since 30th Oct) is pretty amazing with a huge variety of designs to suit your needs. I decided to go with the Winter Cosmic collection because they are dark, mysterious and in navy blue (my favourite colour at the moment)!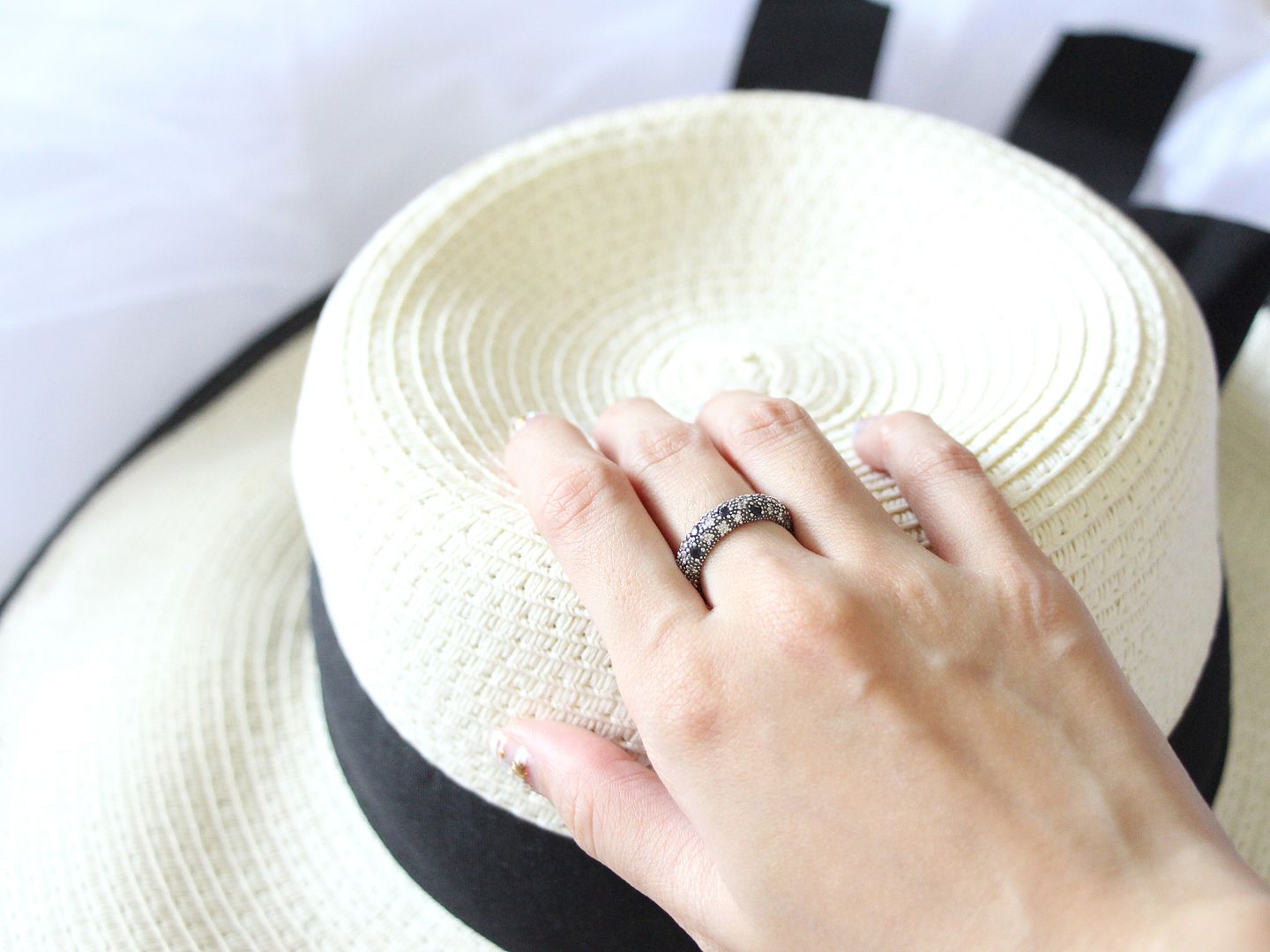 I am not one who likes overly bling stuff so this fully encrusted jewel ring was subtle with a teeny sparkle of elegance perfect for nights out when I don on a plain LBD and a little twinkle wouldn't hurt.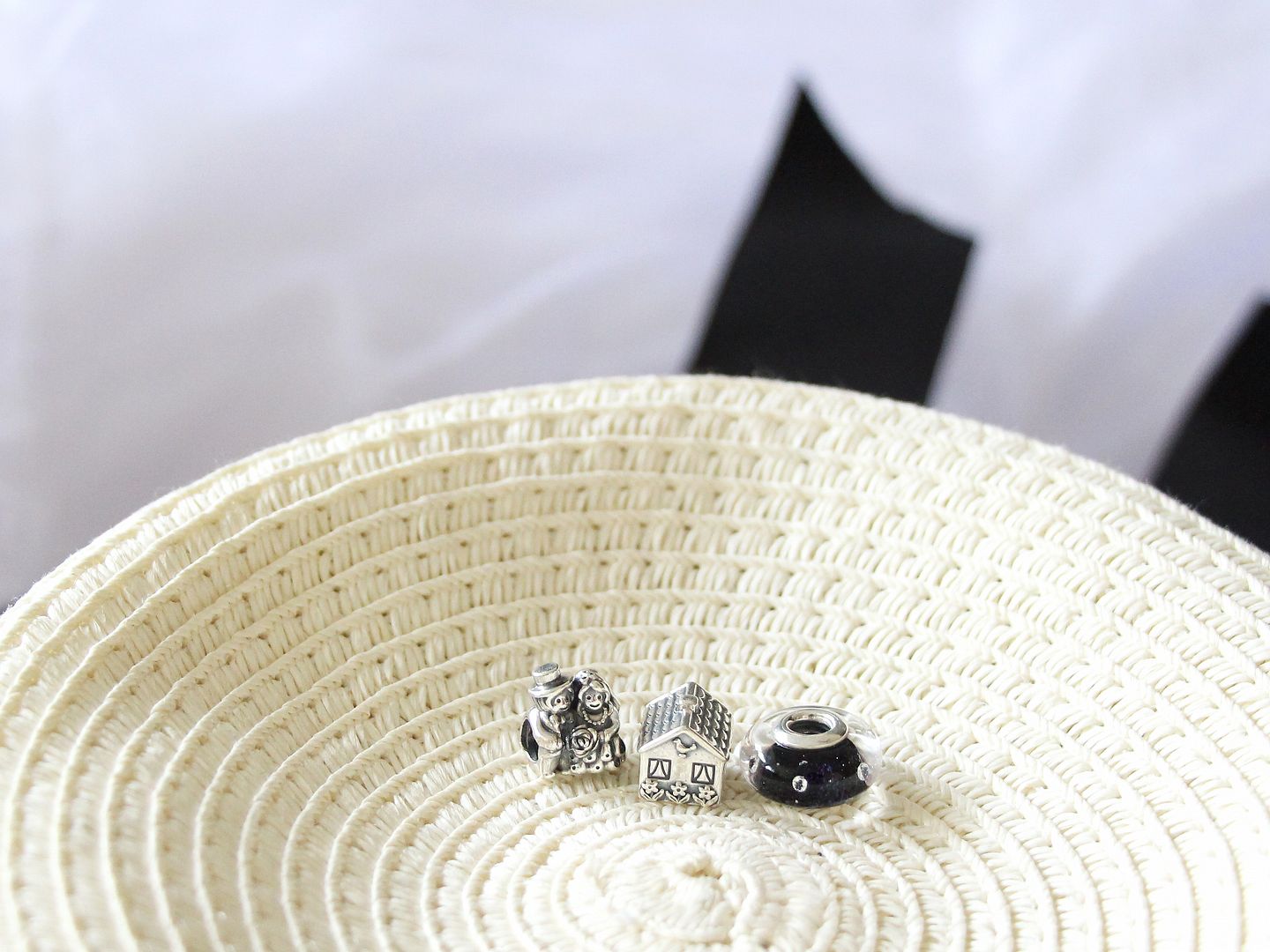 2014 is a huge year for both H and I so I decided to start off with 3 charms to commemorate this year (L-R): Bride & Groom Charm, Family Home Silver Charm, Iridescent Blue Fizzle Glass Charm.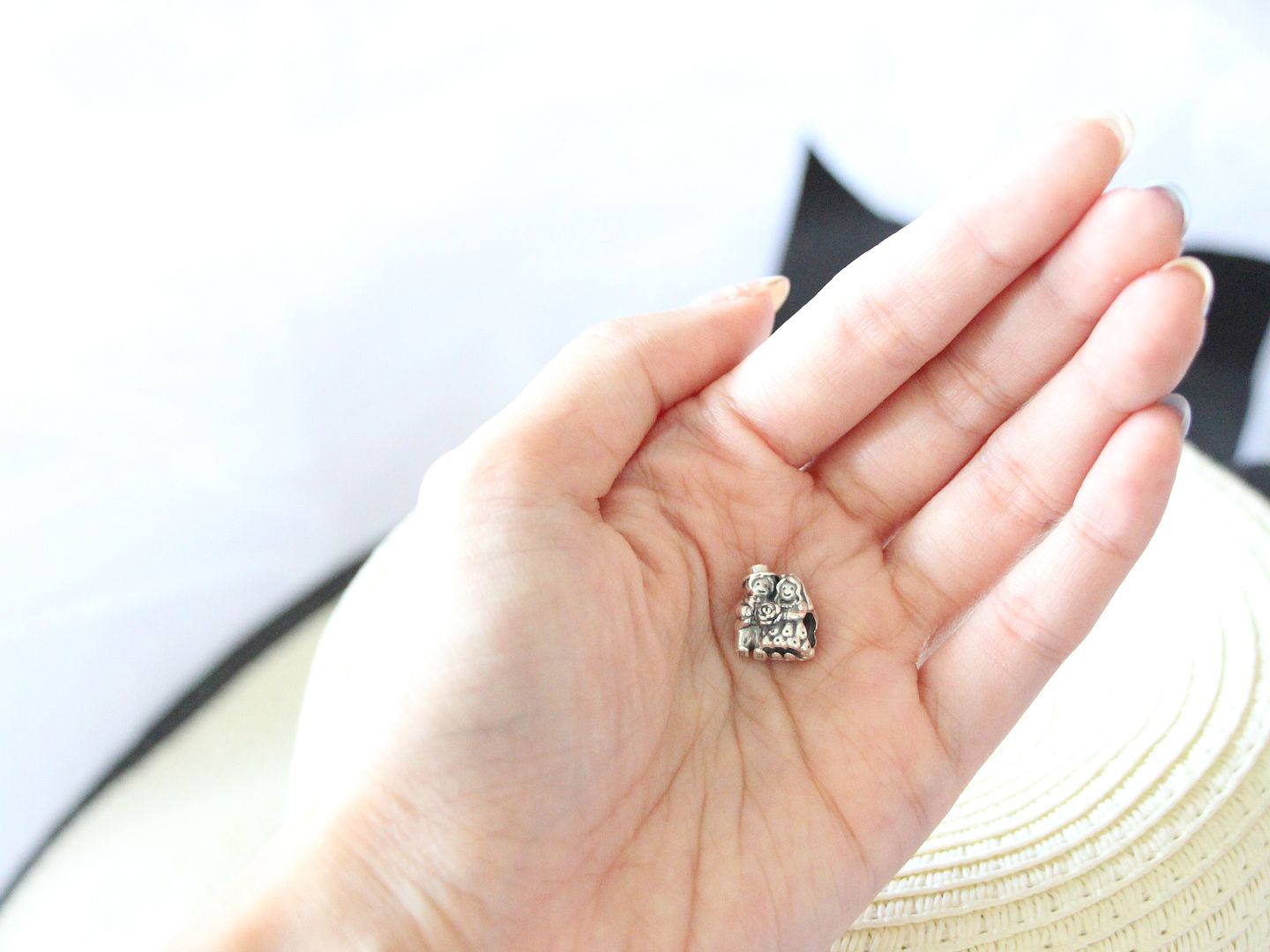 We got married in the third quarter of this year and spent a long time (maybe not really that long since we are last-minute procrastinators. 3 months.) planning for it so of course I had to get a Bride & Groom Charm. Our wedding day was an once-in-a-lifetime event and it is definitely gonna be one of the most unforgettable moments for us in the next 50, 60 and even 80 years together. Wearing me on his wrist will always remind him of the promises he made and of the sweetness we tasted on the day we wed. Of course, when H wears his bracelet, this will also send **alert** to all the females around him that he is committed. ;p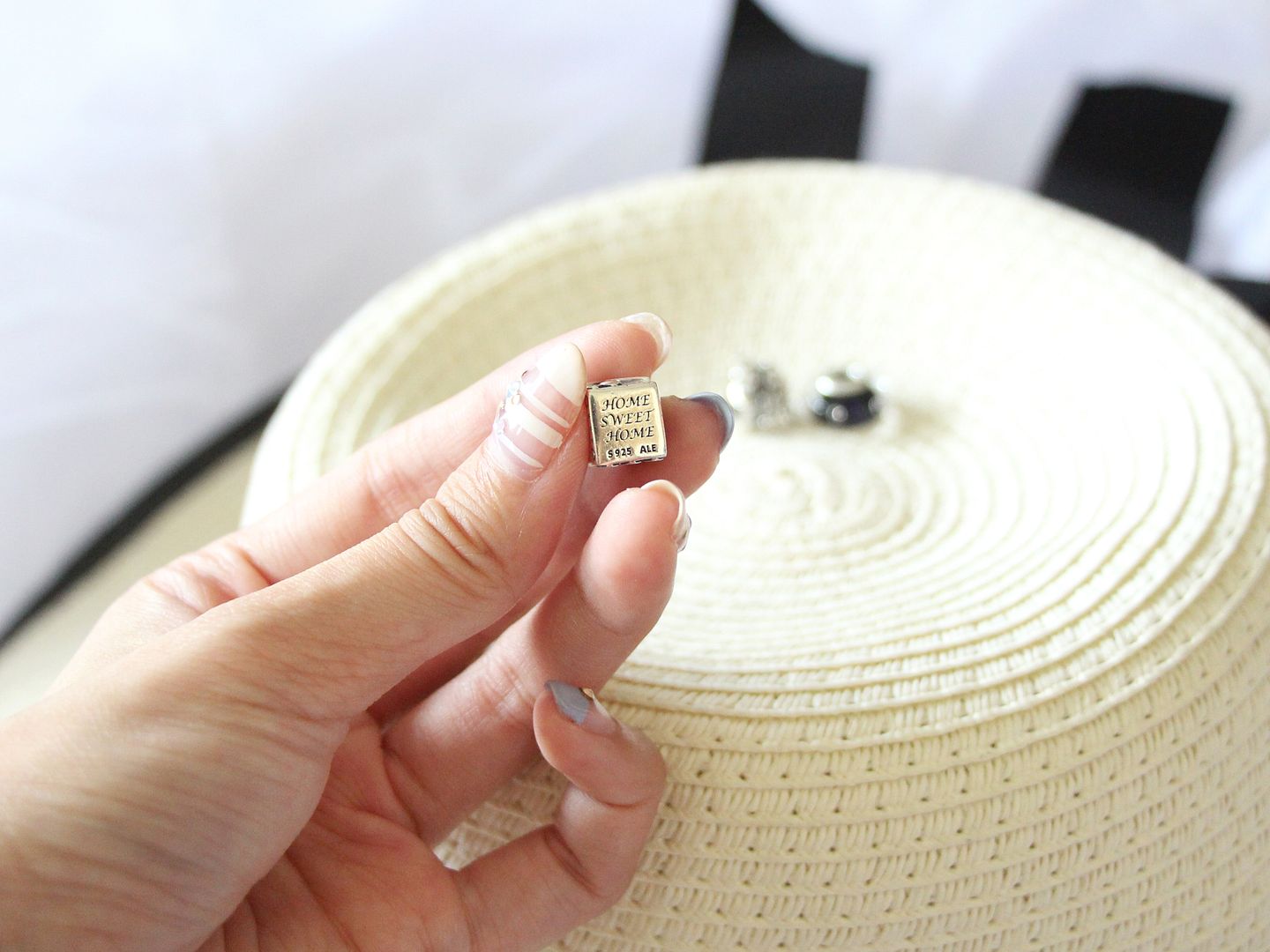 Another milestone is us getting our home this year so I thought that a home charm with "Home Sweet Home" engraved at the bottom is very appropriate. Looking at the charm makes us excited about living together with a beautiful interior that we are in the midst of designing! This is our first home and there will be no expense spared to make it as ideal as possible. Hopefully the completed project will exude coziness just like the charm!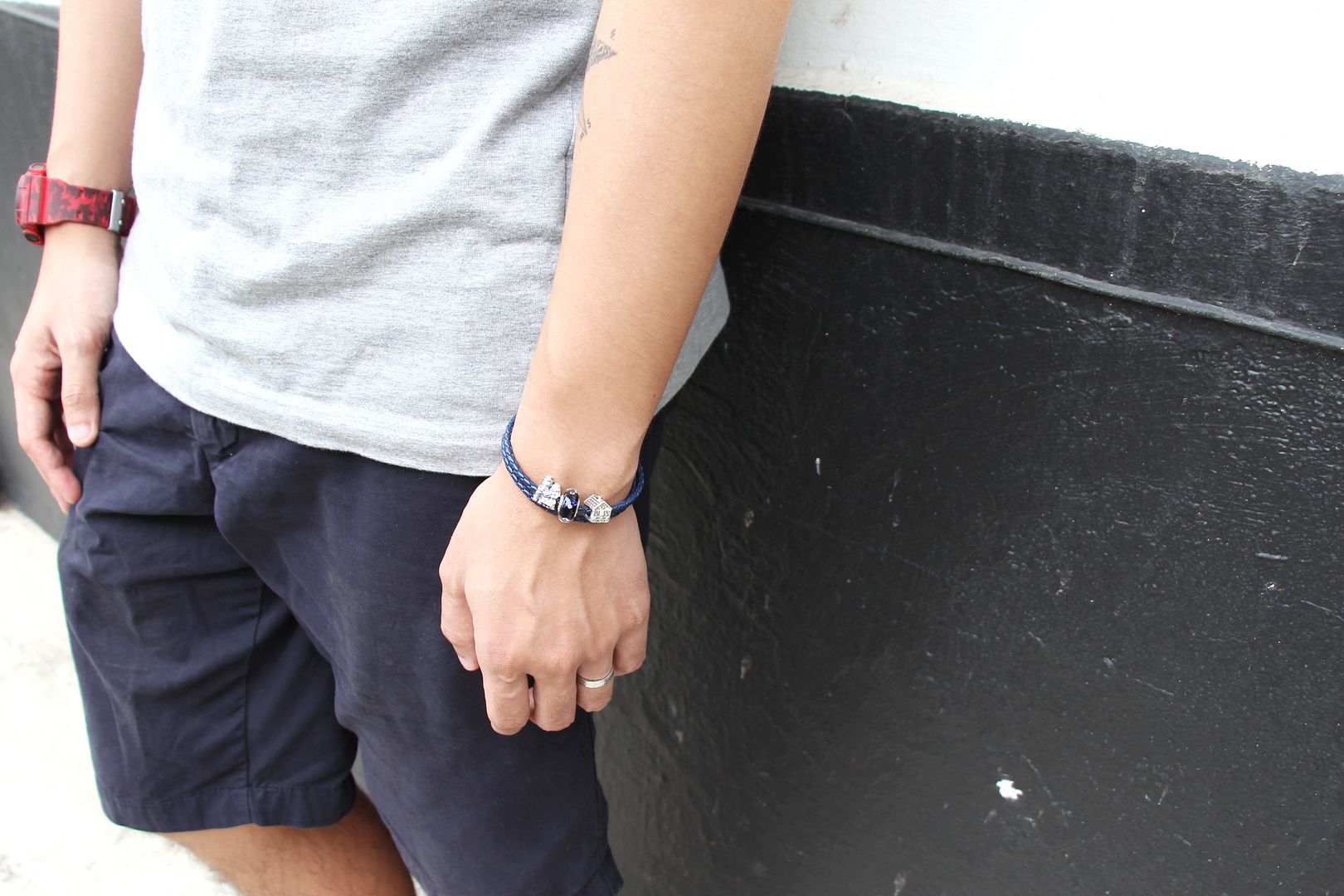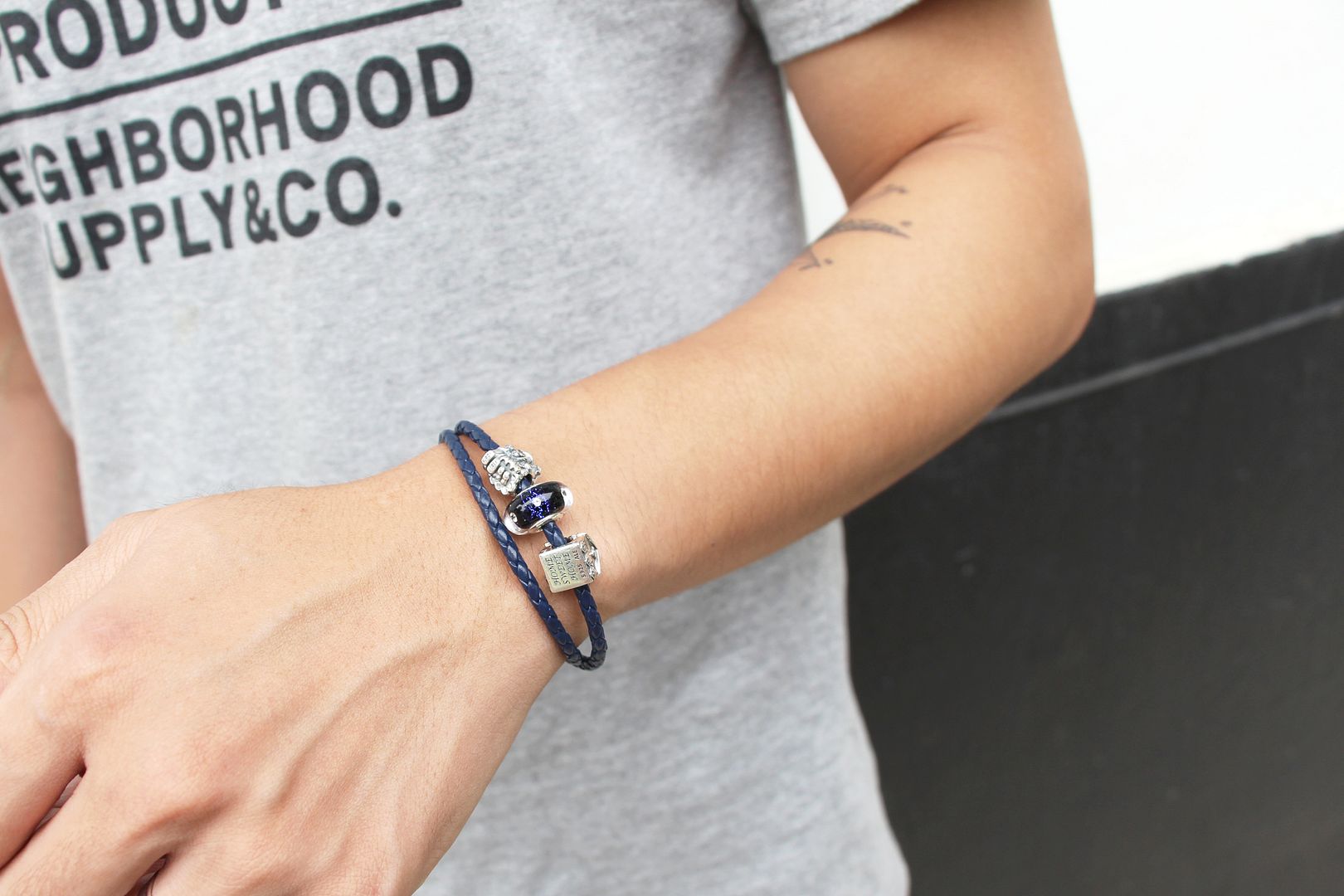 The bracelet is ultimately, still a gift for H so I decided to "man it up" with a navy blue glass charm from the Christmas collection. Coincidentally, it was from the same Winter Cosmic collection as my ring so yay we will always have something matching to wear! ;)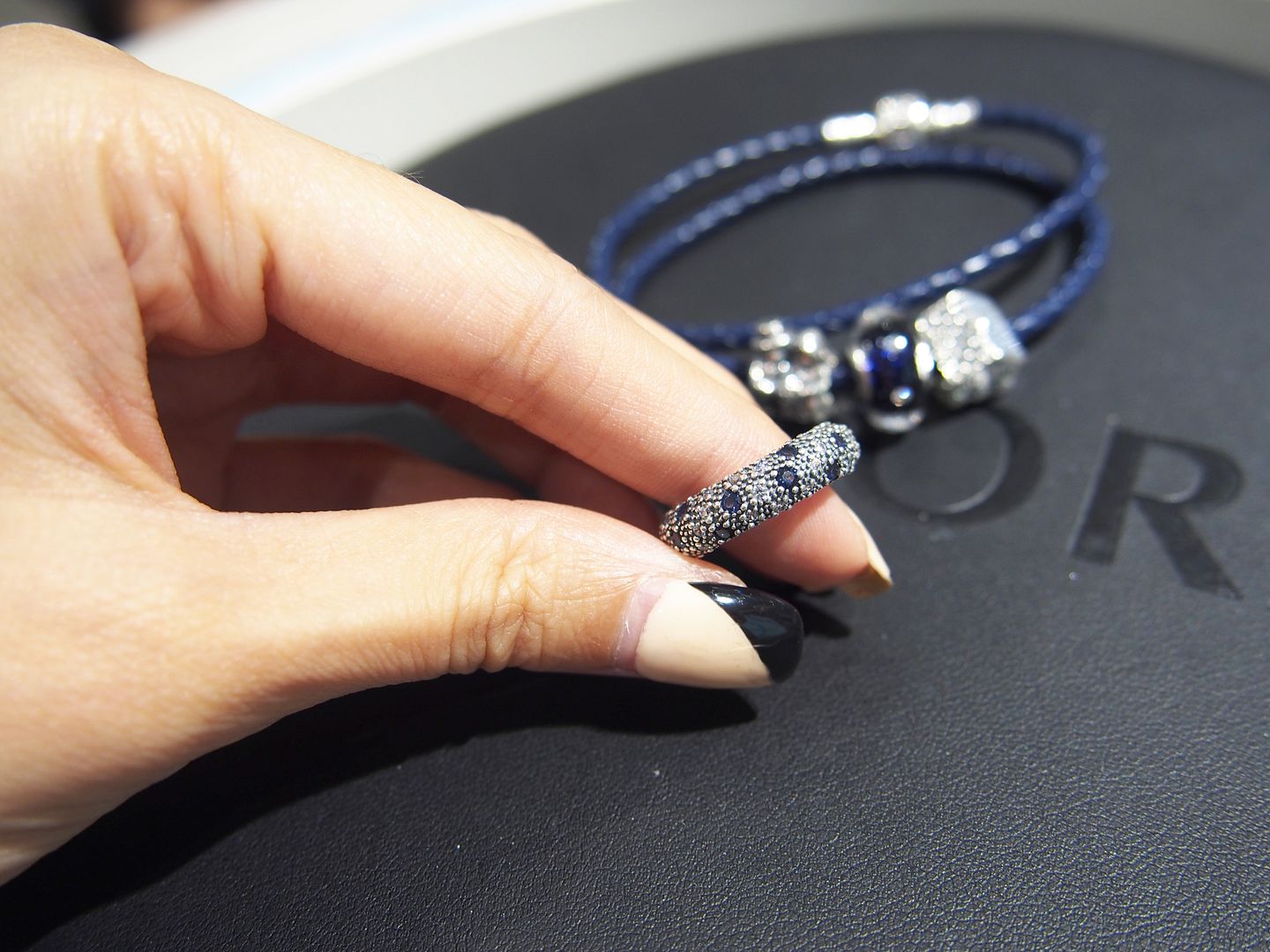 If you are looking for special gift ideas for your the ladies in your life, friends, family (even the guys!), let me tempt you with some of my favourites!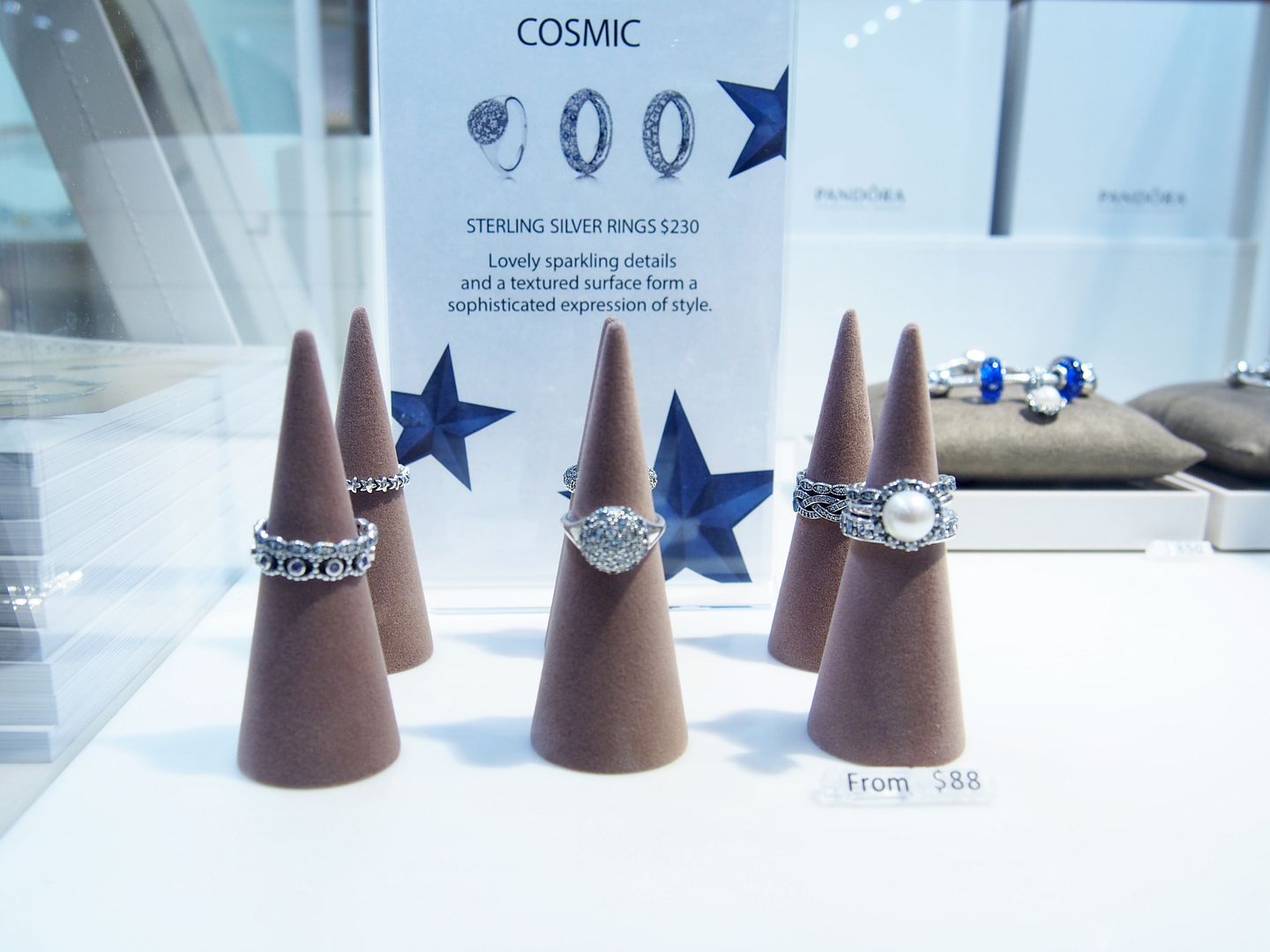 I love rings and the band of silver stars was my absolute favourite! If only they still have it in my size :(
Or maybe I just love stars... *starry-eyed*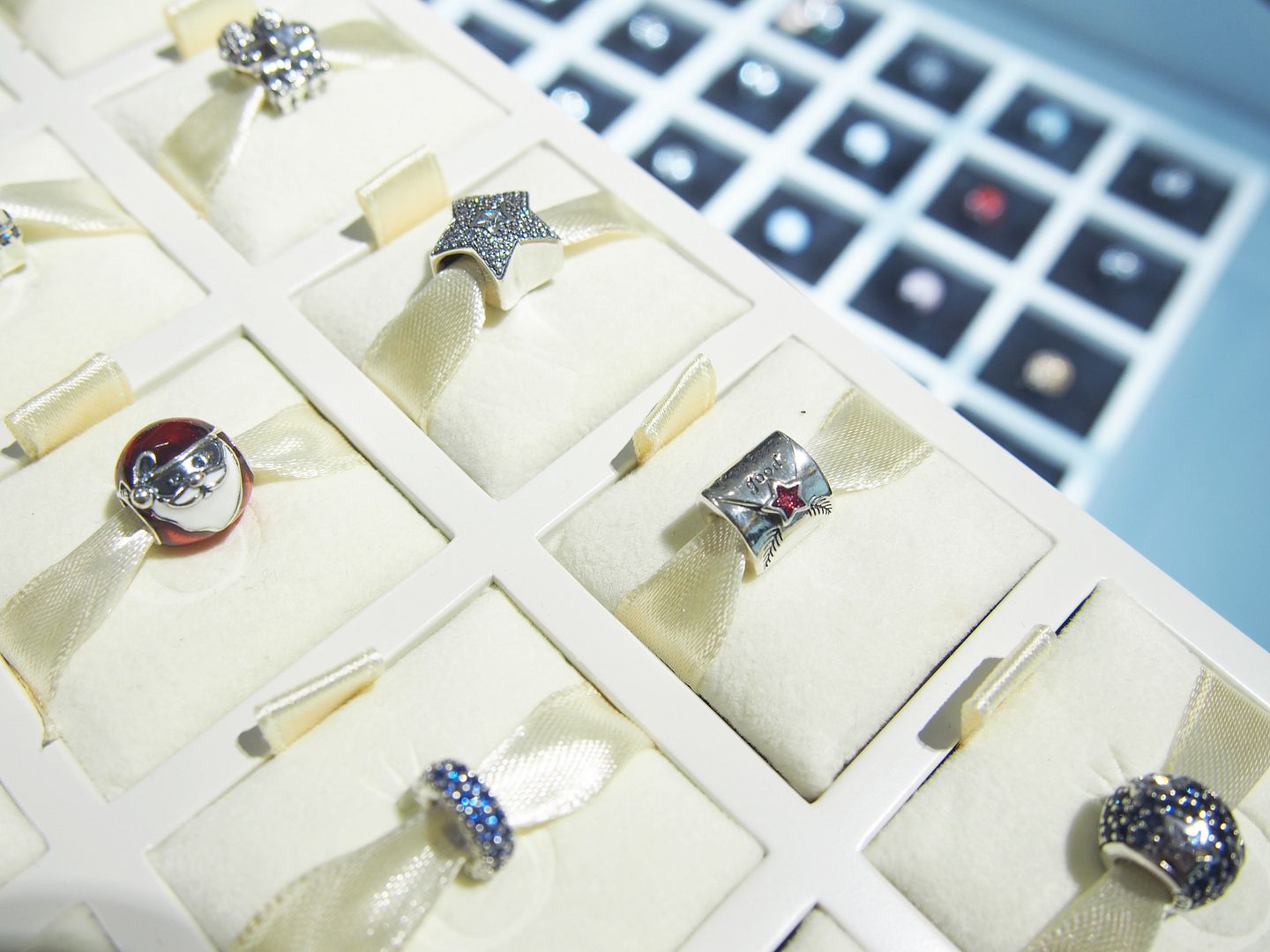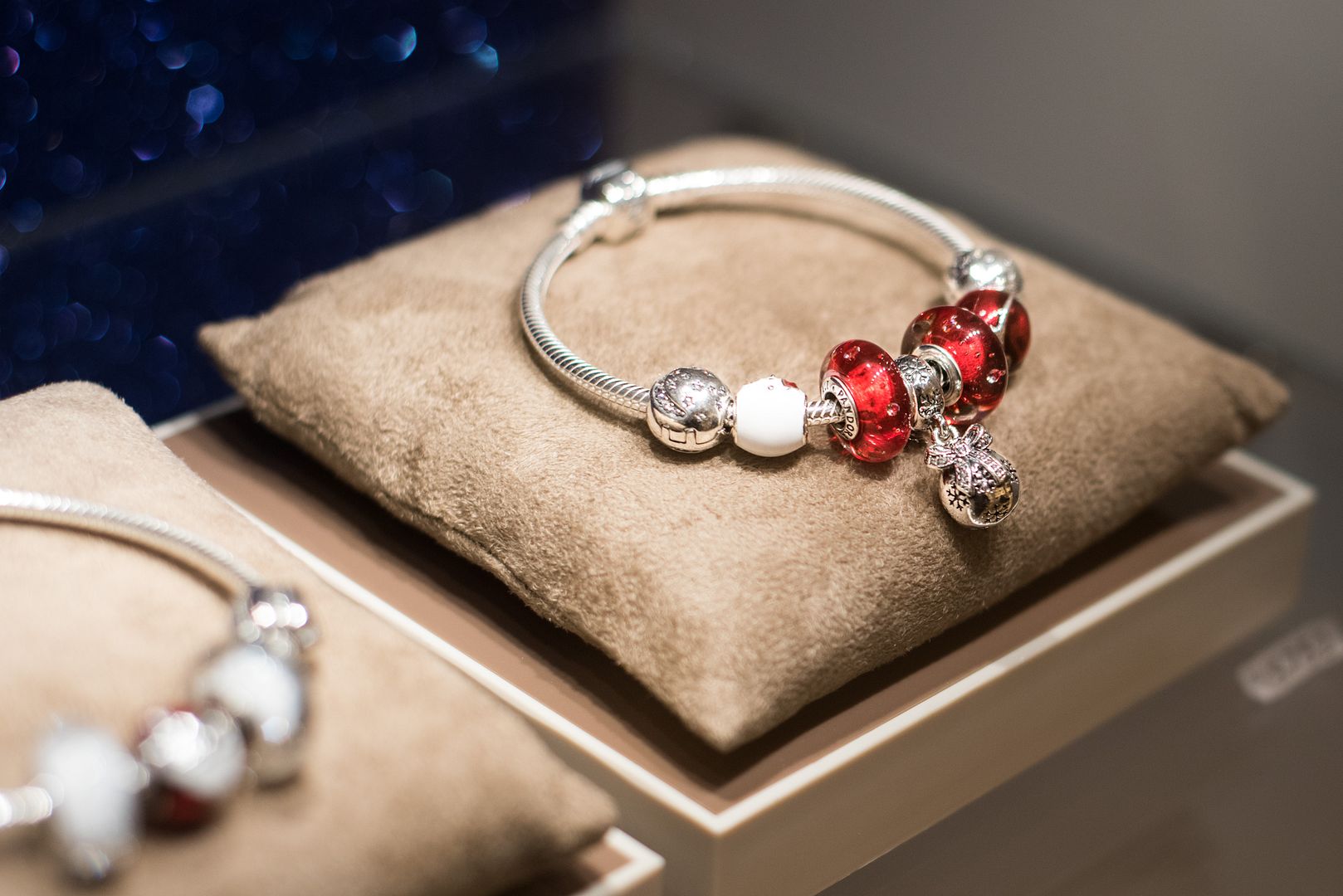 If you love colours or red, don't fret, you're not left out! PANDORA has a wide offering from their latest range that caters to women and men alike. There is always
something to suit the receiver's personality and individual style.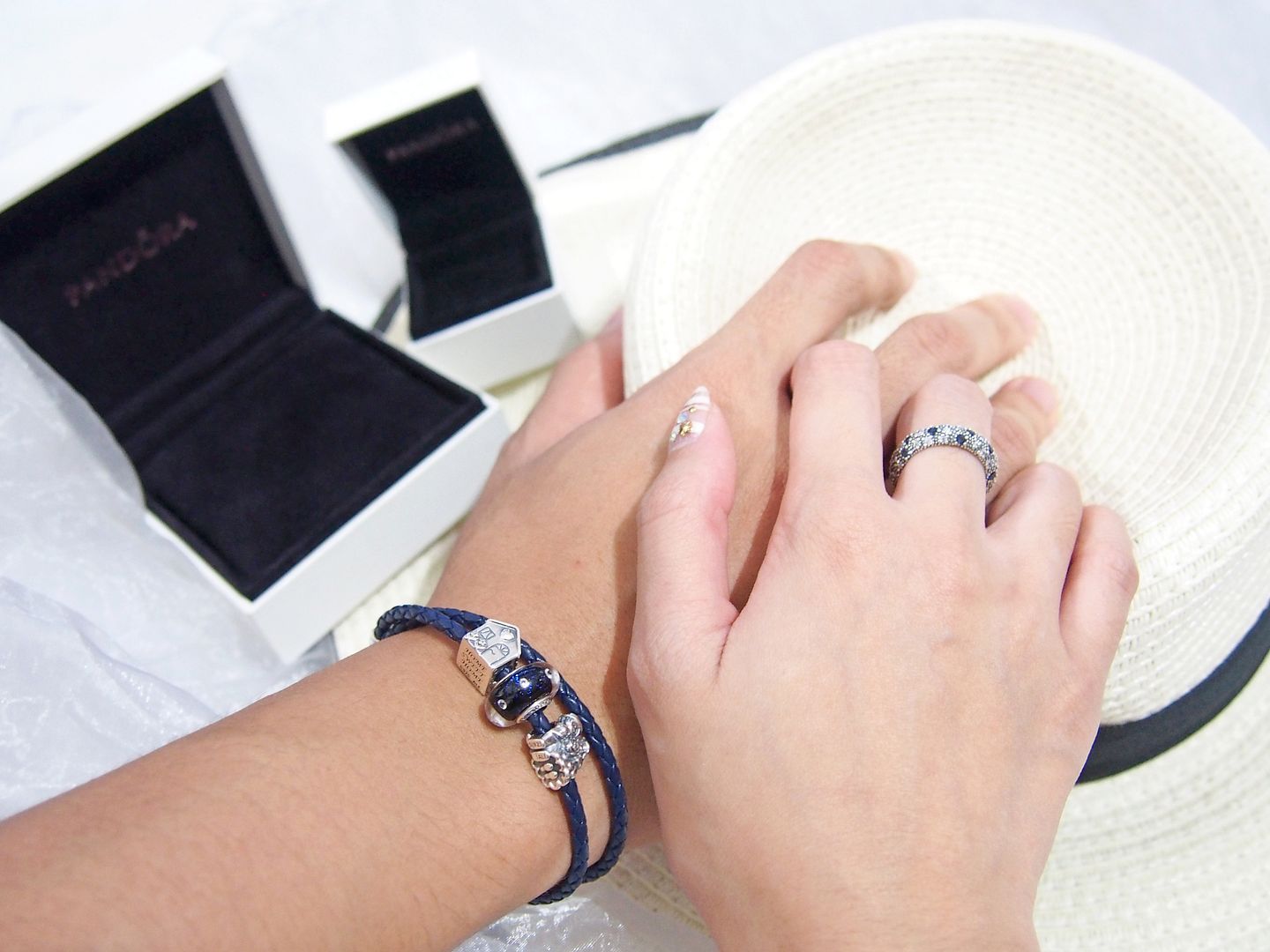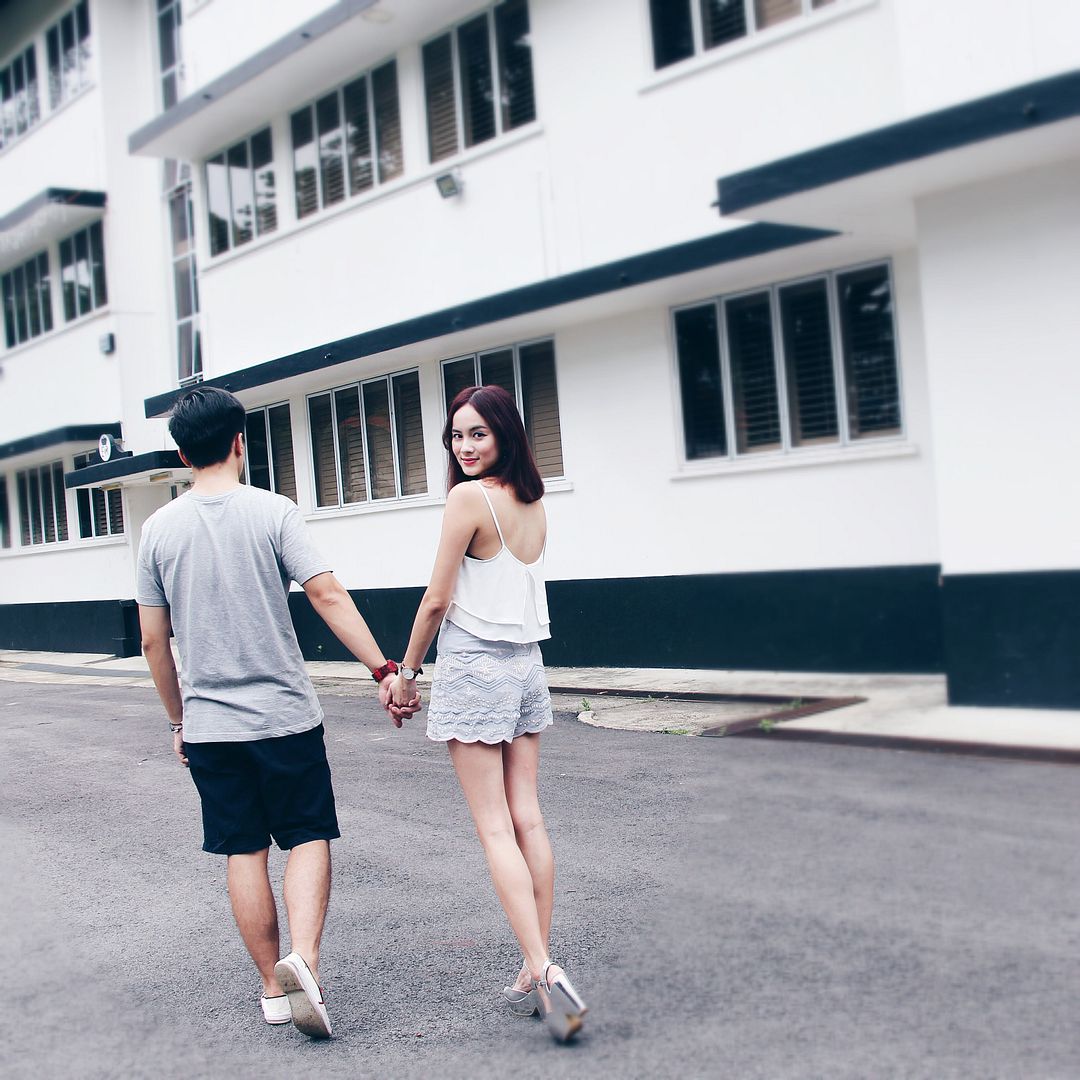 I am happy with my choices for the both of us and the beam on H's face says it all when he saw the bracelet, charms, and meaning behind each one I've chosen ;)
PANDORA held an exclusive Christmas party for their VIPs on 20th November at the newly revamped ION Orchard which I was unable to attend because I just did LASIK :( But I saw some of the event photos and it looked like a lot of fun!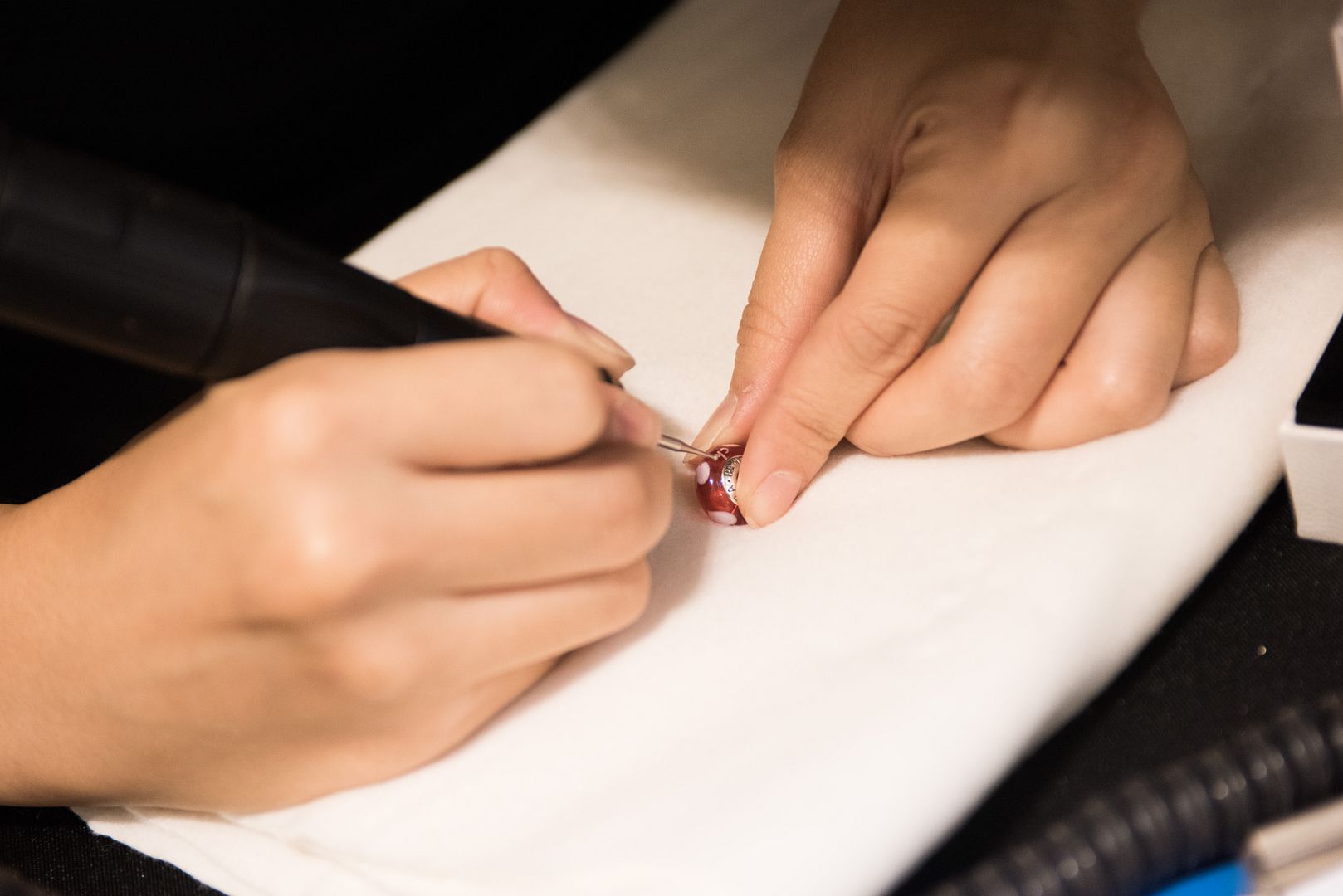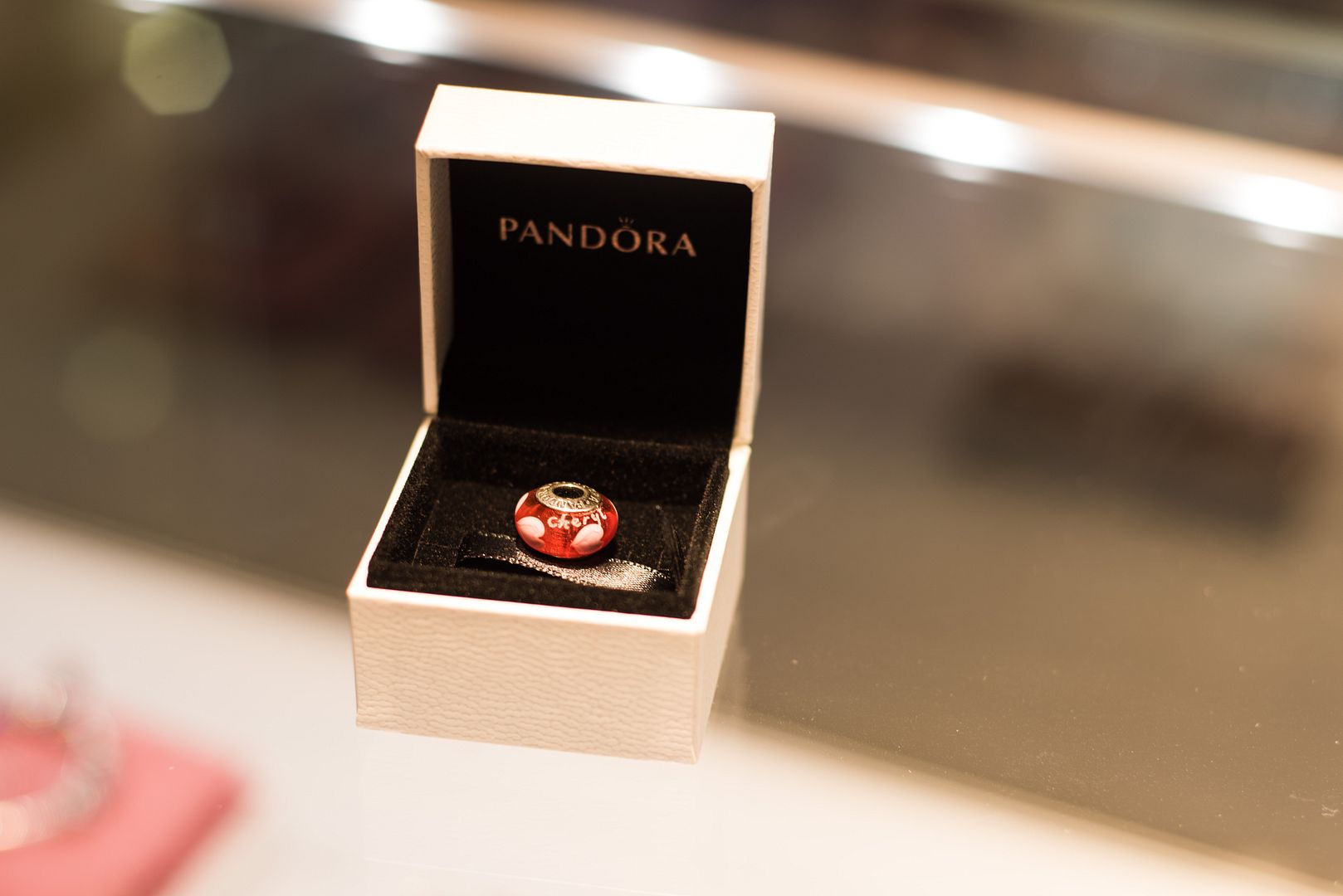 There was digital caricature of guests with their PANDORA bracelets, engraving of guests' names on Murano glass charms which was then given to them as a personalised gift and a personalised photobooth!
You could be invited to the next PANDORA VIP event! To qualify as a member, accumulate $3000 purchase within 6 months. Thereafter, you will get to enjoy 15% discount storewide on regular priced items, a one-time 20% discount during birthday month, exclusive offers and invitation to exclusive events like the above!
Remember to retain your original receipts and present them at your preferred PANDORA store to sign up as a VIP member!
Enjoy your Christmas shopping, ladies and gentlemen! :D