Sponsored Post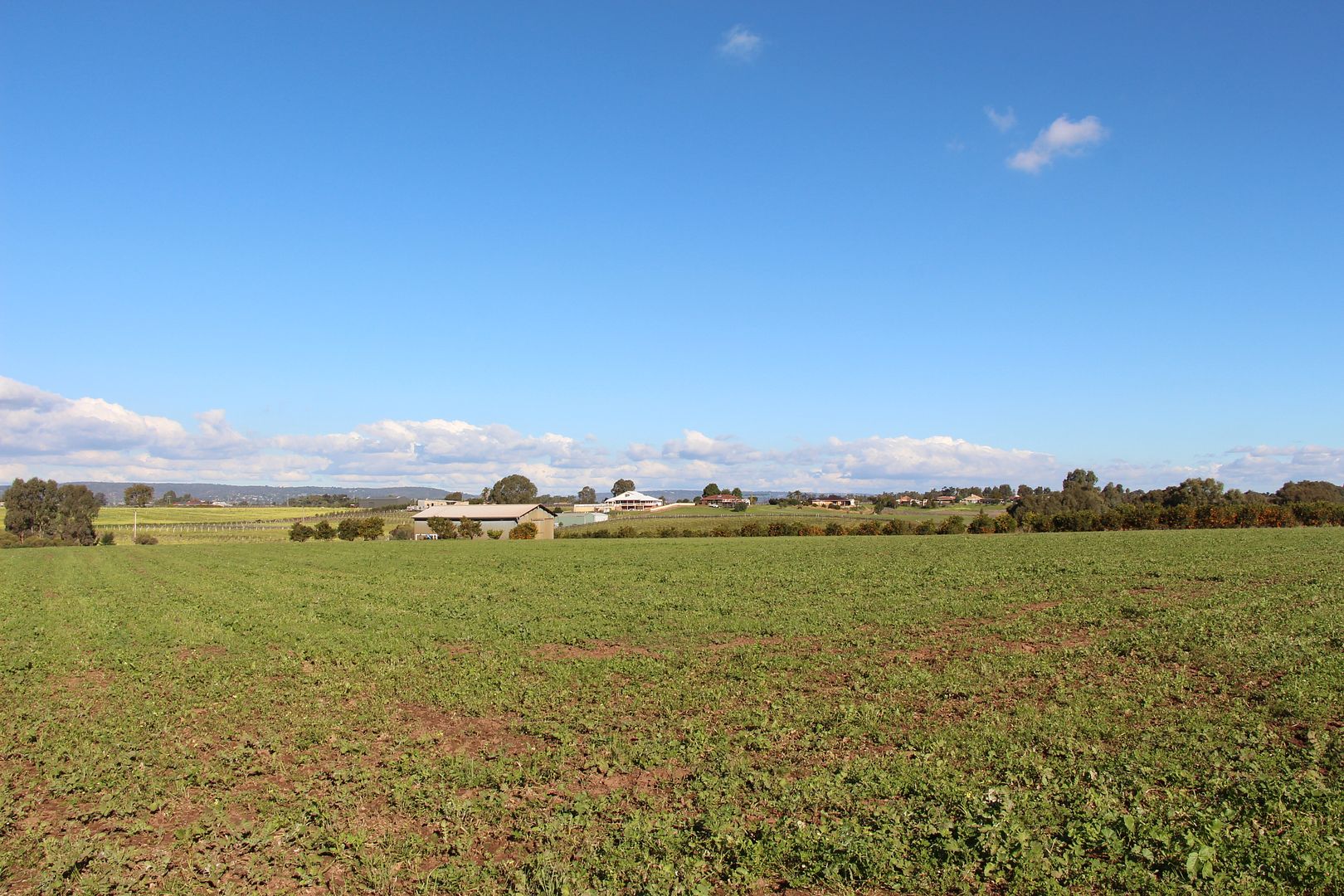 I am a true city girl at heart. I may enjoy the quiet, slow-paced country life void of haze and pollution (fresh air everyday yo!), but that's because I'm on a holiday and taking a break from the busy, urban city life. I don't think I'll know what to do having so much time on hand unless I find new hobbies like gardening, knitting and eh, raising a farm maybe. I will probably also start sleeping/waking earlier and actually allocate some time to taking care of my skin instead of rushing out of the house everyday because I am late...again.
When I say taking care of my skin, I actually meant my body's. I admit I do place more emphasis on my face and neglect my body because well, I do not think that my body's skin feels dehydrated since the skin does not flake like how the face would if it's dry. When I am actually in the mood and feeling hardworking, I do apply a thin layer of body moisturiser on me before heading out/to bed!
And then I was told that alone does not provide enough moisture! Our skin needs
MORE
hydration than that so the recommended way is to actually apply moisturiser + a layer of sunblock on the body in the daytime just like how we would for our face!
Another nugget of information for you - daily showers
can damage the outer layer of our skin making it dry, itchy, red and tight due to harsh s
oaps and washes. Honestly, I am a little shocked to know that because showers are supposed to be refreshing and I've always thought the water will keep my skin moist (haha don't judge we all learn something new everyday). I know
sun exposure,
air-conditioning, swimming, haze and pollution can strip my skin of natural oils causing it to become dry and aged but showering?!
THANKFULLY my skin is not in critical dry stage yet so there is still hope!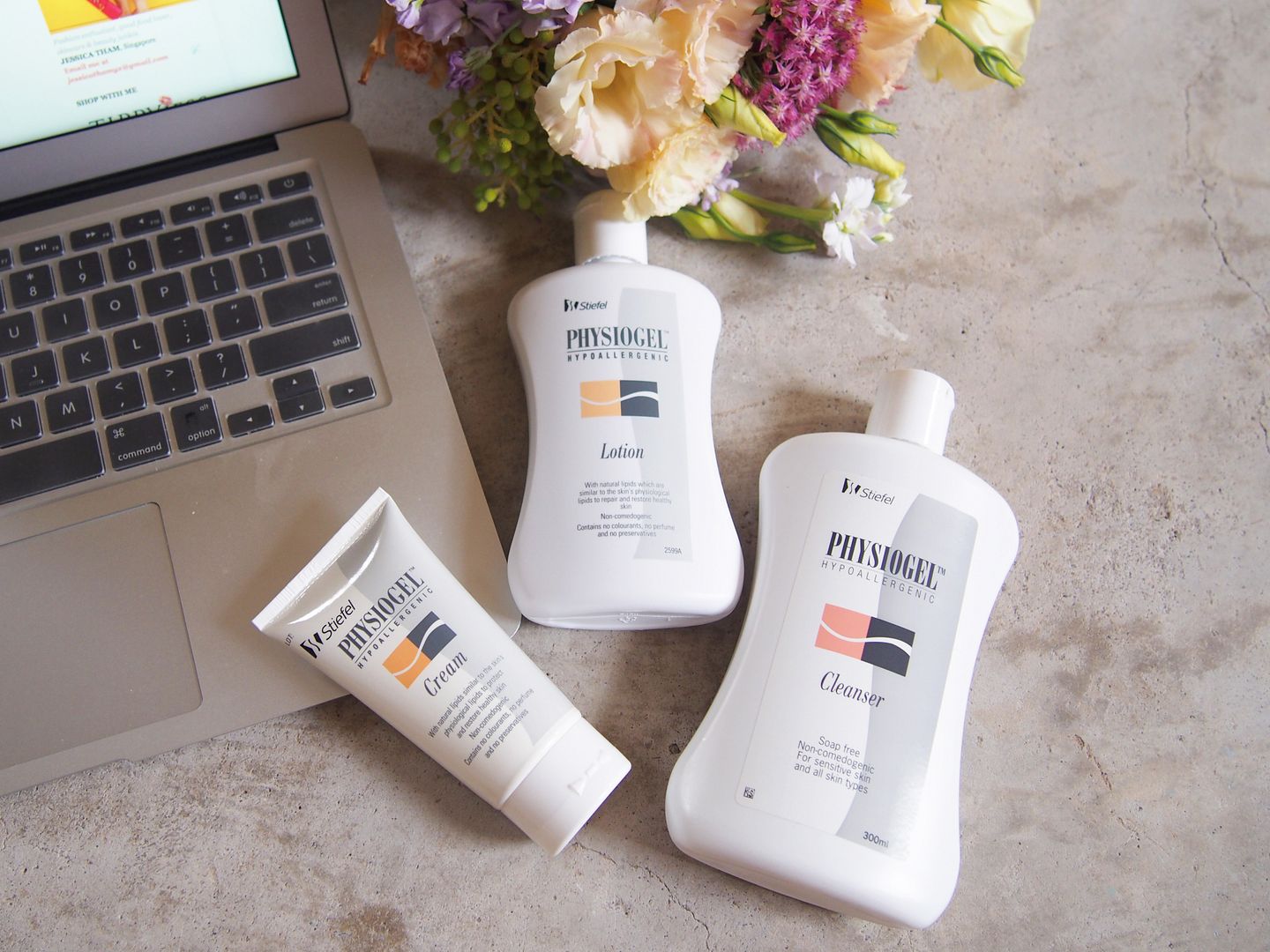 My hope comes in the form of Physiogel products!
H loves beach holidays and contrary to beliefs, I do enjoy going on one too as long as I am fully sheltered from the sun's UV rays. That was my main concern all along until I learnt that the heat of the sun is just as equally damaging to the skin as it dries out the natural oils in your skin reducing the effectiveness of its natural moisture barrier.
Our island might be a green city but you are not always sheltered from point A to point B so it is about time we start paying more attention to our hands and body!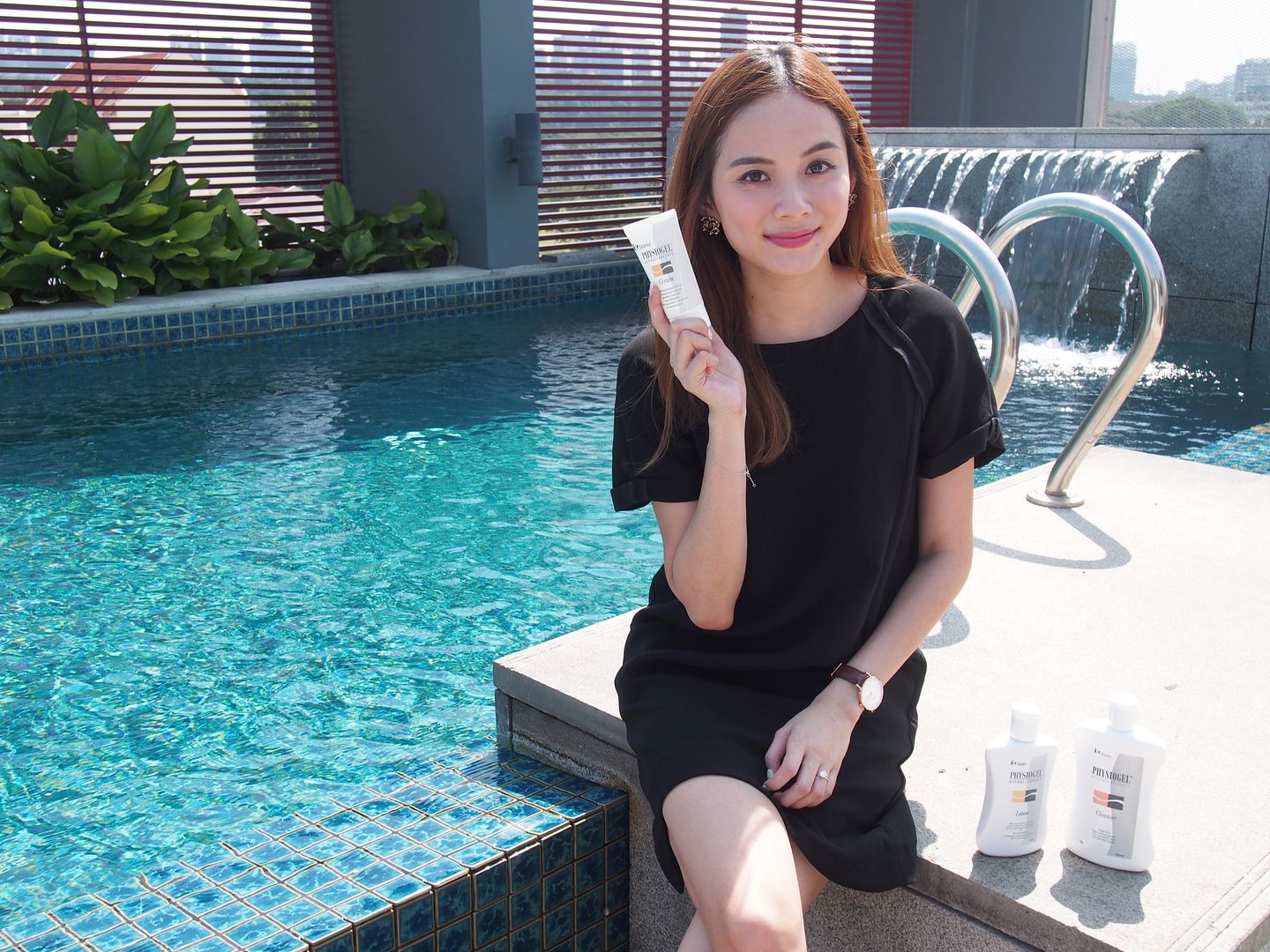 Ever since I was introduced to Physiogel, I started making an effort to apply moisturiser
everyday! If you've touched my friend, Jasmine's skin before, you would be jealous too. She is the most hardworking skincare junkie I know and she has the softest and most supple arms hahaha.
So now I am working towards a wholesome approach - flawless skin from tip to toe!
Stiefel, the parent company of Physiogel, has over 160 years of experience in dermatology and its products are hypoallergenic which means that it does not cause allergic reactions. This makes Physiogel the dermatologist recommended skincare brand for dry and sensitive skin.
My day starts off with the mild and gentle Cleanser which replaces my shower gel! It is designed to cleanse and soften all skin types (especially sensitive skin), and it is so mild that it is suitable for use on babies!
My next step is the Lotion which I apply in the day (followed by sunscreen if I am heading out) as it is lightweight which feels more comfortable on the skin in this heat and humidity. It relieves dry, tight skin especially when I'm out and about under the sun. Additionally, the lotion makes my skin less sensitive and my arms don't feel as irritable or itchy at the end of a long day!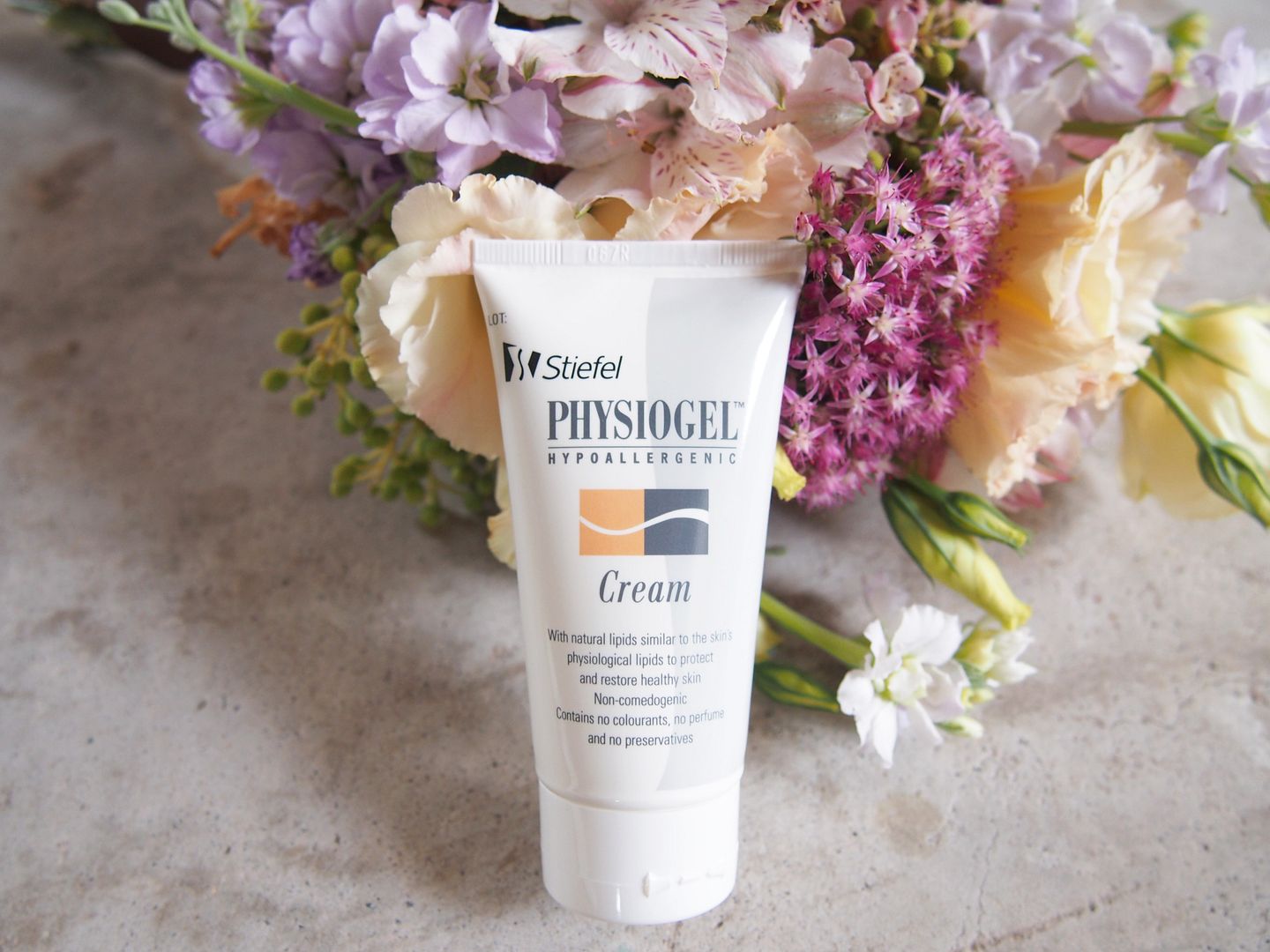 I choose to apply the Cream at night before bedtime as it is richer in texture and it promotes long lasting moisturisation which I definitely need since I sleep in an air-conditioned room. As our body does its usual magic every night while we are asleep, the Physiogel Cream also helps to restore the skin's elasticity ;)
I go for IPLs so skin is especially dry (and a little sensitive) after each session and hypoallergenic moisturisers are recommended by the therapists. Once, I used the usual drugstore body moisturiser with perfume after an IPL session and my legs developed red spots and itched for 2 whole days! It was so horrible not being able to have proper sleep at night. I learnt my lesson then and only trust dermatologist skin moisturisers after that.
With Physiogel, I am ready for anything! Beach holidays, #ootd shots under the sun, shopping in air-conditioned malls...
BRING THEM ON
!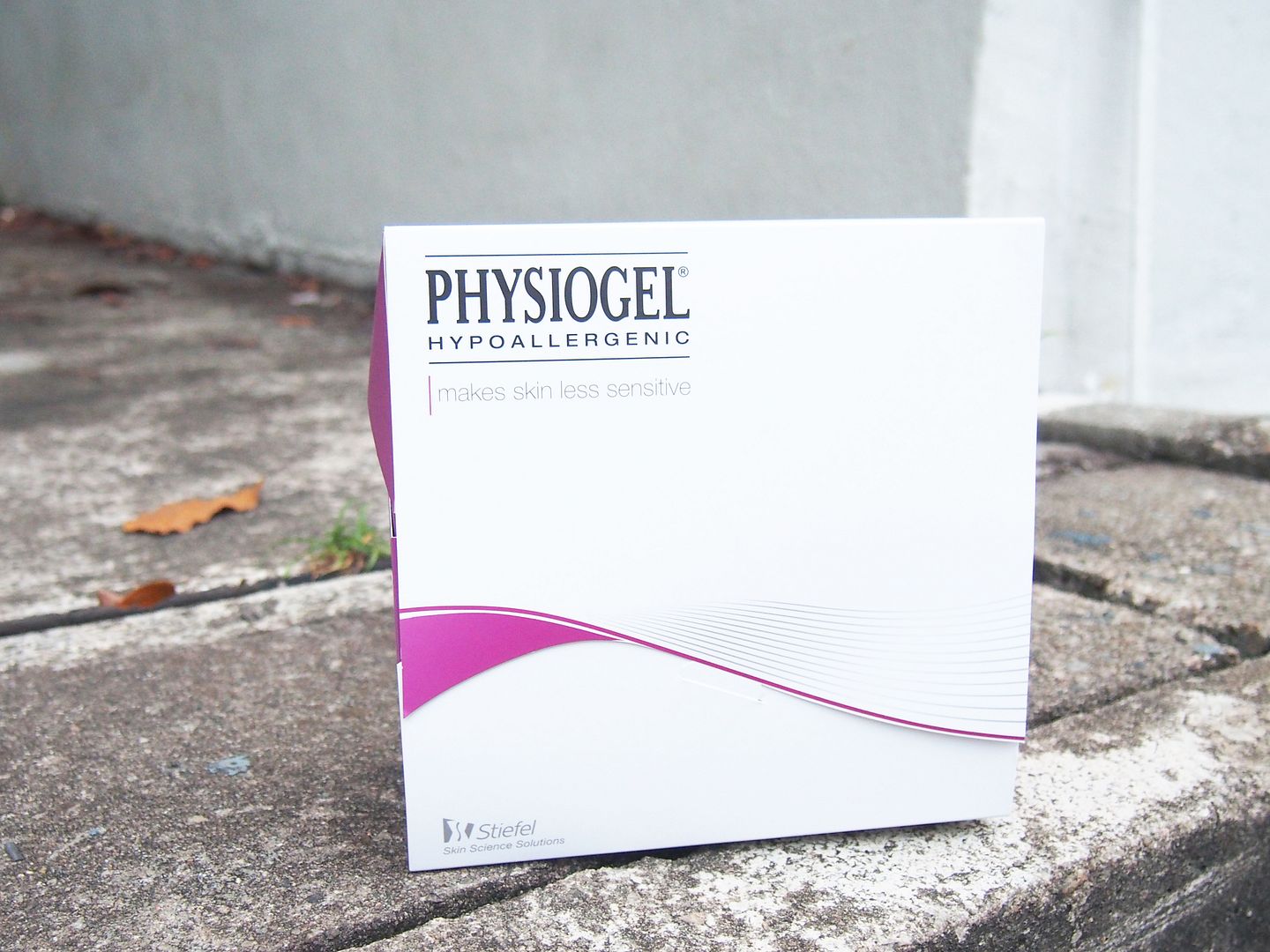 Discover more about your skin and how you can be ready for anything with Physiogel at
www.readyforanything.sg
and you could win a Physiogel gift pack!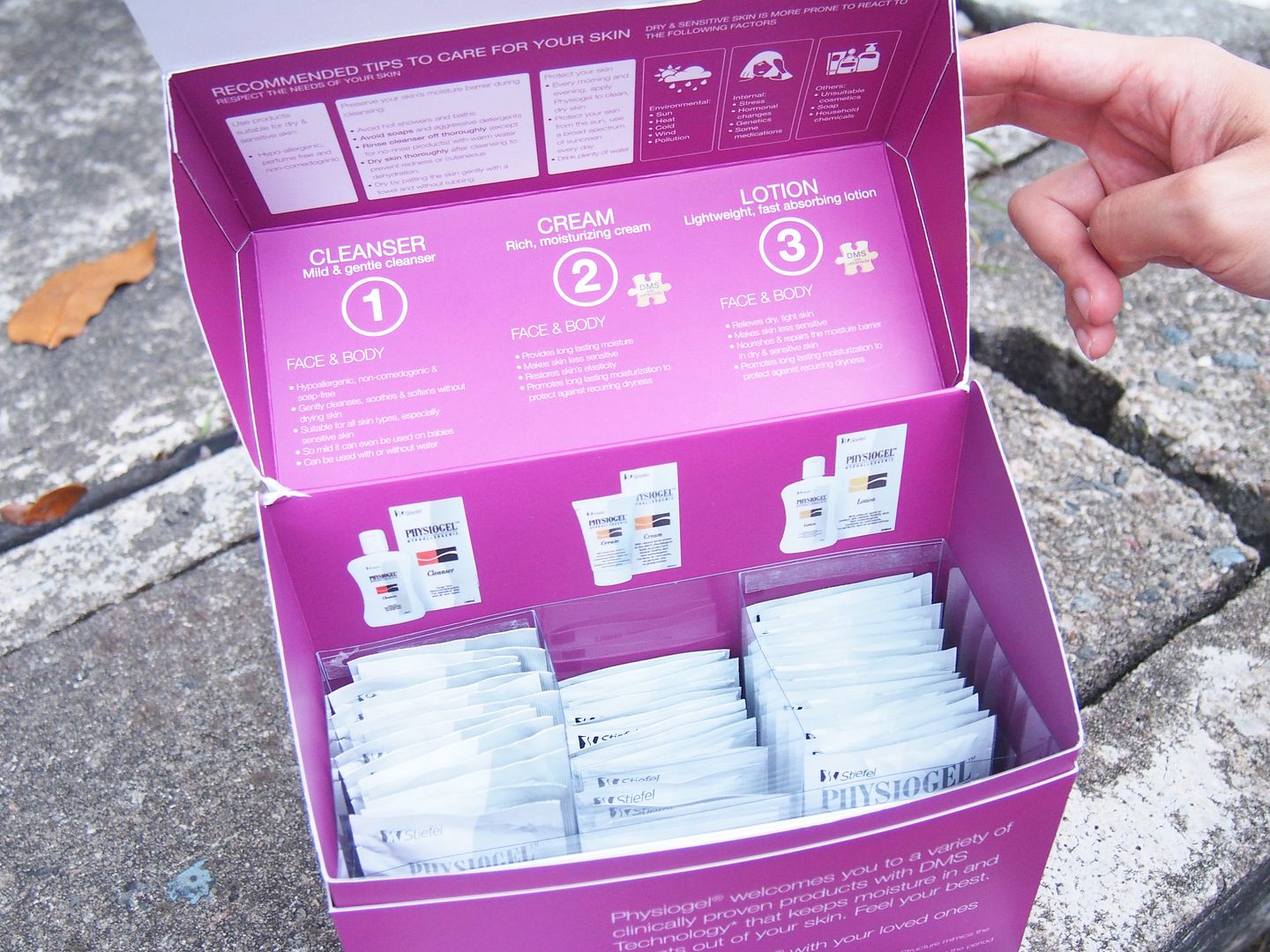 Stand a chance to win a Physiogel Hamper worth over S$100! This is my largest giveaway yet as I have 14 exclusive Physiogel Beauty Box + Physiogel products to give away to 14 winners!! Each Physiogel Beauty Box contains trial size packs of Physiogel Cleanser, Cream and Lotion. Share the love with your friends today!
To win, simply email me at jessicathamyx@gmail.com to share with me why you feel good skin is essential for you to embrace your Singapore lifestyle! I will select my favourite email from the submissions!
In the meantime, keep your body's skin moist! ;)