Hello! I'm back with home renovations update! You can read my last post on getting the keys to our home coupled with pictures of a house tour
here
.
With the Lunar New Year festivities, our interior designer and the workers halted works for 3 full weeks. H and I were previously advised that our entire renovation process will take approximately 8-10 weeks but with the CNY break, it's gonna take around 3 months odd. Not a problem for us as long as we can move in by April!
A week after works started, a lot seems to be done:
1. The electrical wiring was fixed
2. Hacking works completed
3. Air-con trunking was up
4. Tiles for the flooring were delivered
With the kitchen wall out of the way, the living area looks so much more spacious and bright! Very excited to see the kitchen island come to life!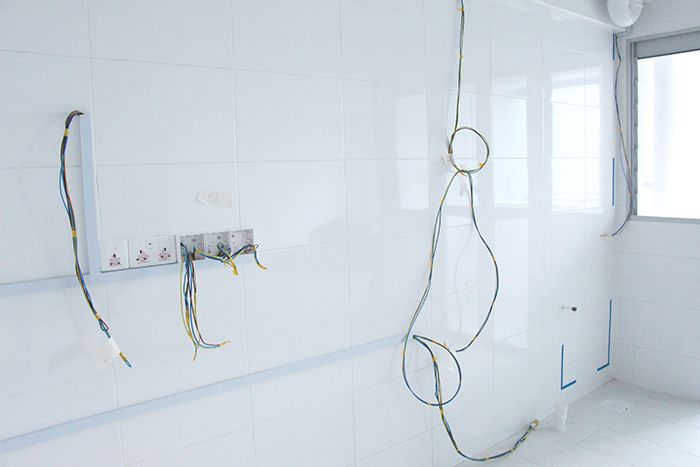 Just a couple of hours and the wiring was done. It was pretty straightforward for our unit since we are not gonna have false ceiling and the likes.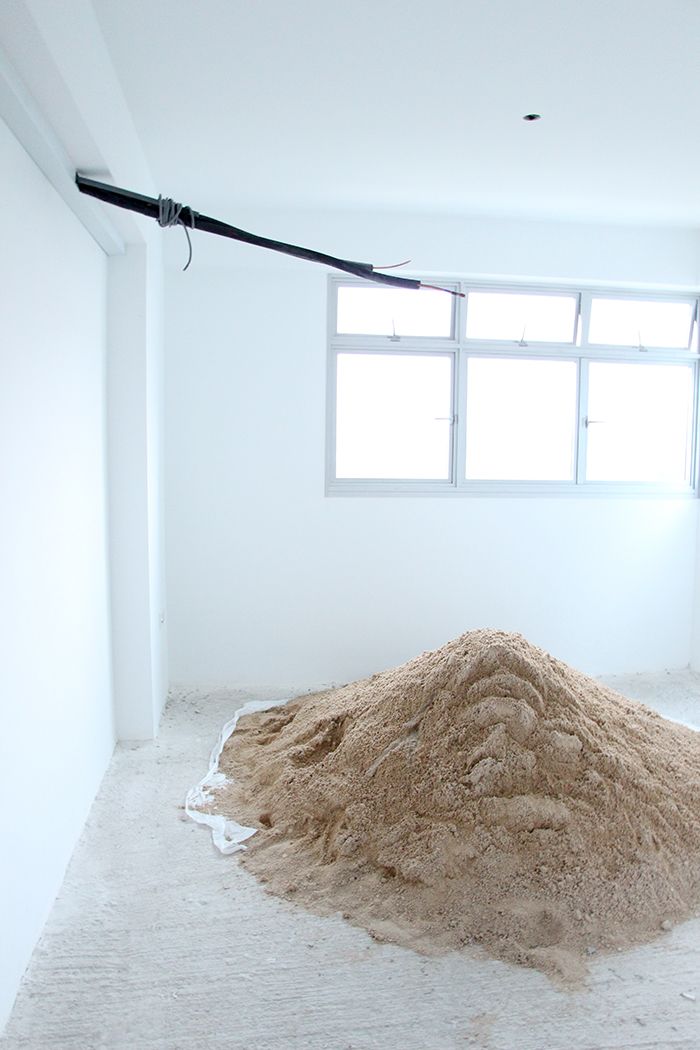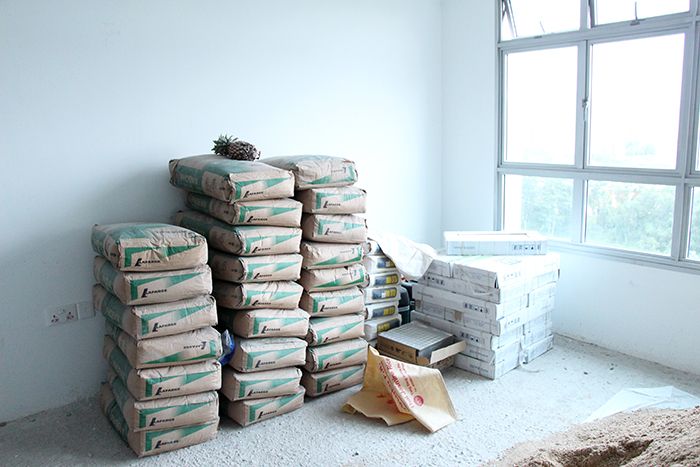 Spot the pineapple ;p
What followed after was:
1. Making good the edges of walls that were hacked off
2. Laying of floor tiles for the kitchen and living room
3. Overlaying tiles in the master bathroom
4. Cement screeding for the kitchen walls + overlaying subway tiles on the main kitchen wall
We did not request for the full wall to be tiled so the excess will be removed. You can read more on it
here
.
A peek at the living area tiles.
I love how the bathroom wall tiles turned out! Not so much for the floor though... But it's okay, I will live with it and stop nitpicking.
The workers are resuming work again on Wednesday and we are just left with the bedrooms' flooring, boxing up of the pipes in the kitchen and sealing one of the (door) holes at bedroom 2. After that, Nippon Paint will be giving the place a fresh and beautiful coat of paint. When the carpentry works for the kitchen and walk-in wardrobe are completed, we should be able to move in shortly after! H and I are so excited! I guess we really have to complete our furniture shopping soon? We still couldn't make up our mind on which sofa to get (it's down to 2! Actually, it has always been between that 2 choices lol).

Our shopping list for the new place looks something like this now:
- Sofa
- Coffee table
- Dining chair x4
- A small shoe cabinet for the entrance
- Carpet x3
- Kitchen runner
- Mirror x5
- Bedframe
- Nightstand x2
- Dressing table + stool
- Ceiling fan
- Curtains
- Doors
- A beautiful chest for the living area
We have bought all the other big items, just waiting for a confirmation on the delivery date now. The nitty gritty items can wait till we've moved in, I guess?
Which brings me to a
totally
related note - I'll be at the Lucky Plaza flea this Saturday (7 March) with Meiting from 1pm to sell all the clothes I won't be bringing with me to our new home. So you can expect lots of treasures (I couldn't bear to part with previously) going at low prices. $5 to $15! See you there!! :)