As we grow older, our body's ability to retain Hyaluronic Acid decreases and the result? Wrinkled, dry skin, as our body loses moisture.
I didn't care much about my body previously and only moisturised it when I was overseas if it was winter season. In Singapore? Nah, I was always late - where got time to apply body moisturiser?
With the increase in age (sadly, I'm approaching late twenties), priorities changed, bad habits gone, I have actually started to place more emphasis on my body AND I actually make it a Must to be early/on time nowadays. Took me quite a while to realise what I had been doing wrong but it's better late than to never change right?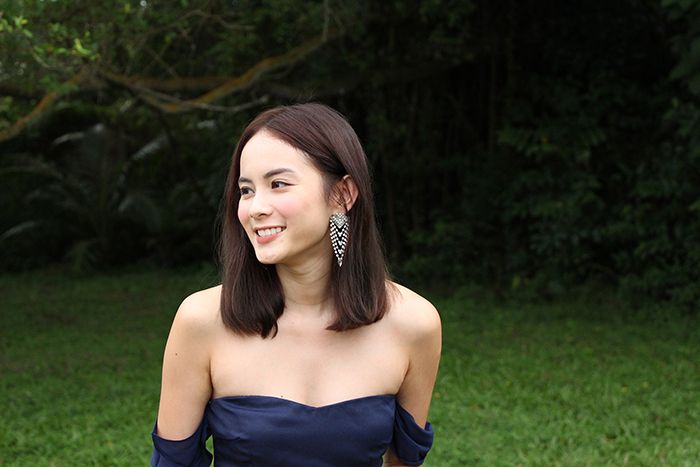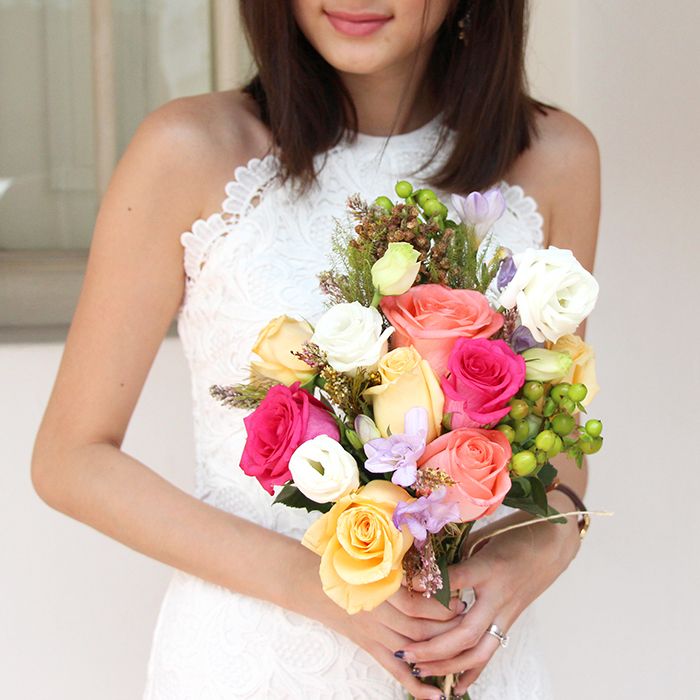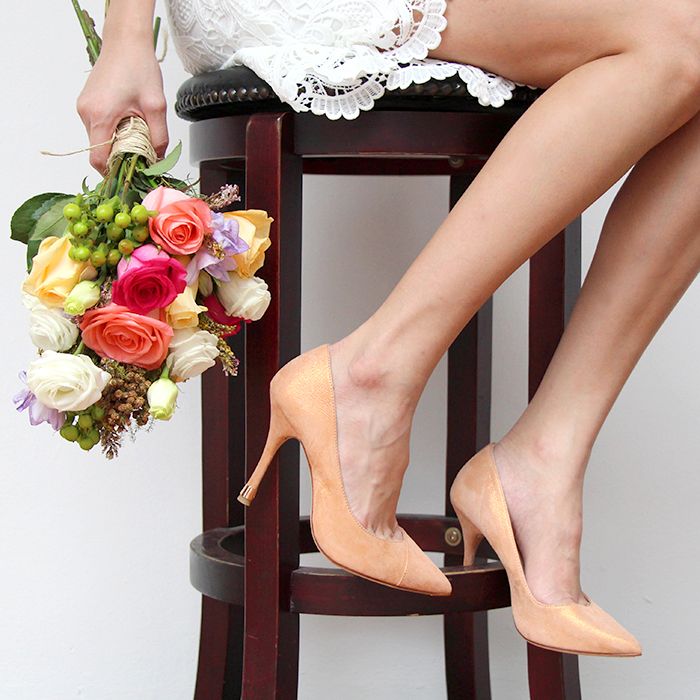 Also, I take tons of OOTD pictures for my Instagram account and some with close-up shots such as the above so it's even more necessary that I take extra care of my skin. I don't bare my body in bikinis frequently but my limbs are for all to judge in my photos so with healthy and good-looking skin free of wrinkles and dryness, I believe it completes my look! Because what is the point of having full make-up on and wearing the prettiest dress but your skin looks dull and dry right?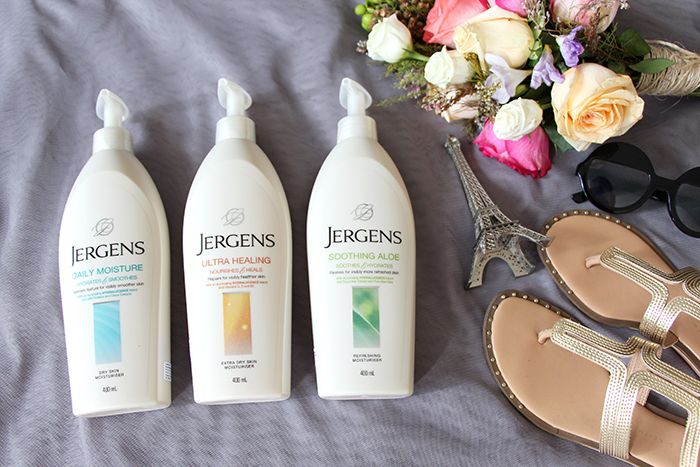 In line with my effort to look as young as I possibly can, which comes with youthful, healthier and luminous glowing skin, I have been diligently moisturising my body twice a day with Jergens' new body moisturiser range.
For the uninitiated, Jergens is the No. 1 Body Lotion Brand in USA (Source: Nielsen Retail Audit- MAT Nov 2014). The primary function of a moisturiser is, of course, to provide hydration to the skin but Jergens' moisturising range of products is designed to enhance how your skin looks and feels, leaving your total body beautiful and attractive.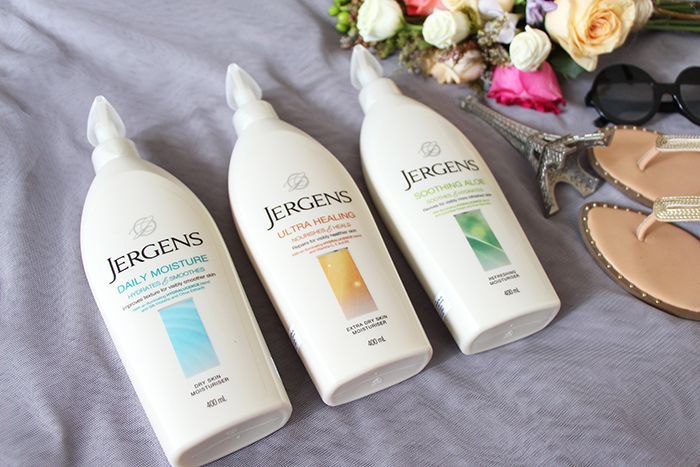 The improved formula with HydraLucence blend technology goes beyond basic hydration. Jergens aims to provide skin with long-lasting luminosity, giving your skin a long-lasting, radiant glow that lasts all day!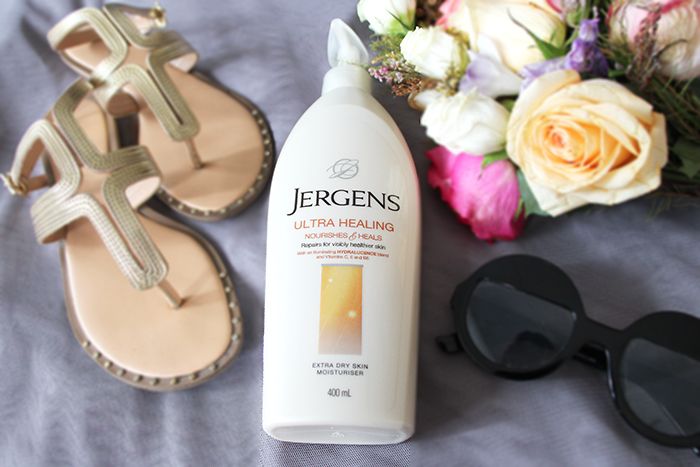 I love different aspects of the three bottles that I received so I couldn't really choose a favourite! The Ultra Healing for the extra dry skin comes in a thicker cream base and since my body isn't extremely dry, I save this for nighttime use since I sleep in an air-con room. Applying this after shower helps to seal in the goodness too. It nourishes and heals overnight with the Vitamin C, E and B5, allowing my skin to wake up to a visibly healthier appearance!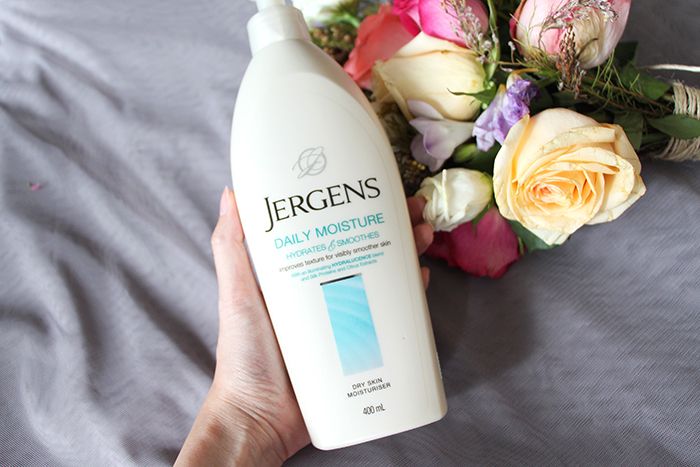 For day use under the harsh sun, I turn to the Daily Moisture which contains silk proteins and citrus extracts that hydrate and repair dry, rough skin. Skin feels softer and there is no sticky/glossy residue left on my body since it's quickly absorbed into the inner layers! The cream texture is lighter for this hence I prefer to head out in this. The long-lasting luminosity effect gives me luminous skin that lasts the entire day!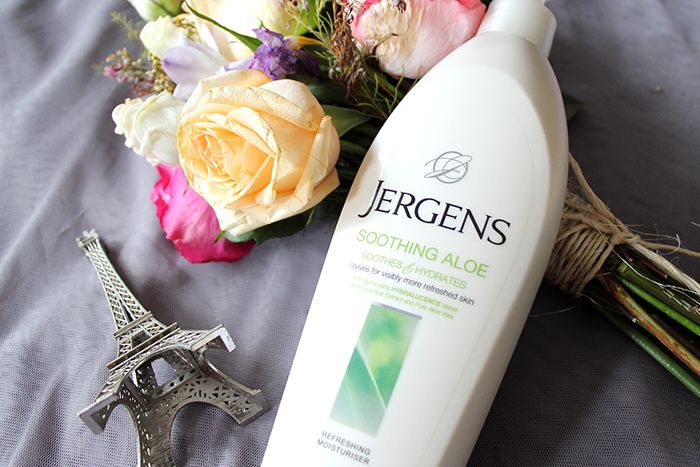 We all know the many benefits of aloe vera. We can depend on it to treat wounds/sunburns, fight ageing, aid in digestion, etc. With aloe as an ingredient in a moisturiser, it soothes and hydrates the skin without leaving a greasy feel, thus making it a perfect choice for anyone with oily skin complexion! The scent from this range is my favourite so if I'm out to impress, I'll apply this for a subtle lingering whiff ;)
One common trait I noticed after using all the three moisturisers catered for different skin needs is that, my skin no longer looks as dull. In fact, it emits a gorgeous glow that is enviable. And at the end of the day (or in the morning when I wake up), my skin still feels supple, moisturised and smooth to touch! So let's all work towards growing younger with the new Jergens body moisturiser range by keeping our skin glowing and healthy!
The new body moisturizer range is available now and comes in 400ml bottle packs. You can find it at leading supermarkets, western pharmacies and personal care stores at S$8.90 each.