Sponsored Post
I am not sure if you have heard of the skincare brand, Senka. My first encounter with the face cleanser was a couple of years ago while shopping in a pharmacy in Tokyo...and then I noticed the cleanser was the #1 facial cleanser on shelves.
This was what I bought: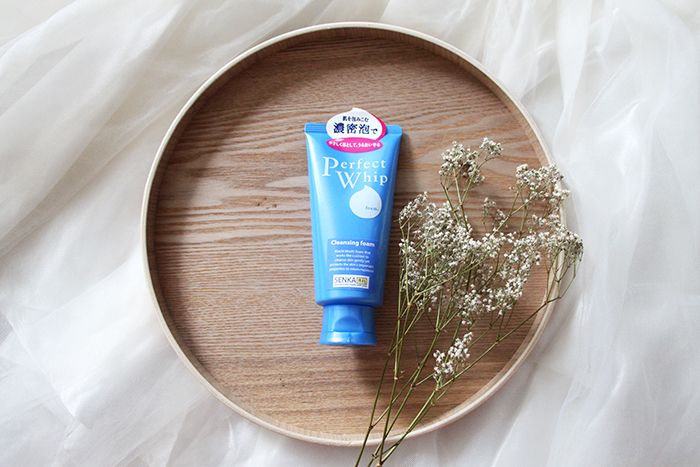 All these while, I thought the brand was "Perfect Whip" because I cannot read any Japanese hahaha. Only today did I realise the brand is actually Senka!
Perfect Whip (S$12.90)
I like my face cleansers with a lot of foam as I tend to associate that with "cleanliness". And you know what? I am right!
Senka Perfect Whip has 5 times the foam density of normal cleansers, which lathers easily to create foam that is able to penetrate deep into pores and textured grooves as compared to conventional foams. Pretty easy to understand if you see the picture above! Which means the Senka Perfect Whip is able to give your skin a thorough cleansing to remove impurities and dirt.
See how it stretches! I haven't seen a texture like this for a facial cleanser before - it really just feels like having mochi on my fingers, very soft, bouncy and somewhat elastic!
My skin feels stripped of impurities after a wash and most importantly, I am left with skin that feels baby soft and moisturised!
Speedy Perfect Whip ($13.90)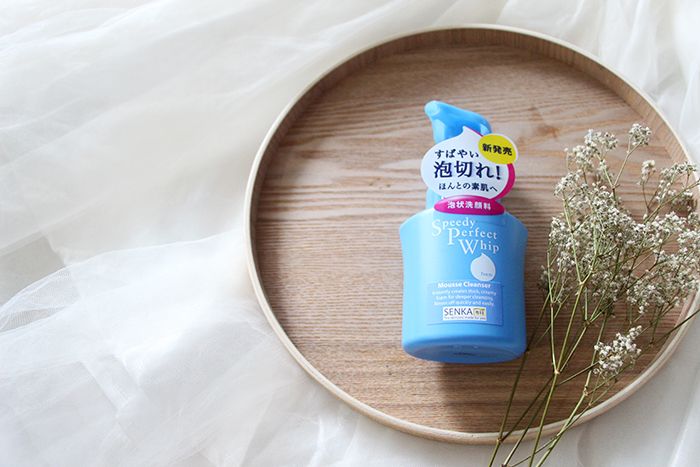 For ladies who prefer fuss-free cleaning, the Speedy Perfect Whip equipped with the cocoon silk essence is easy to use yet provides thorough cleansing.
The Speedy Perfect Whip creates thick, creamy foam with one pump and I usually pump twice to create this beautiful ball of foam.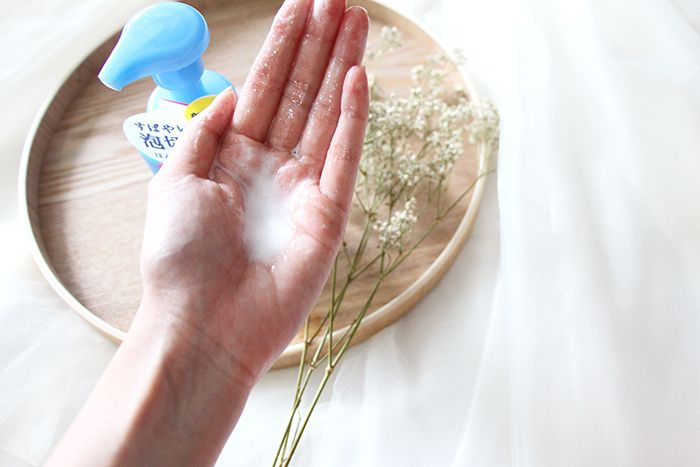 Within seconds, the foam dissolves into liquid. The Speedy Perfect Whip is lighter in texture but it works up to quite a lather!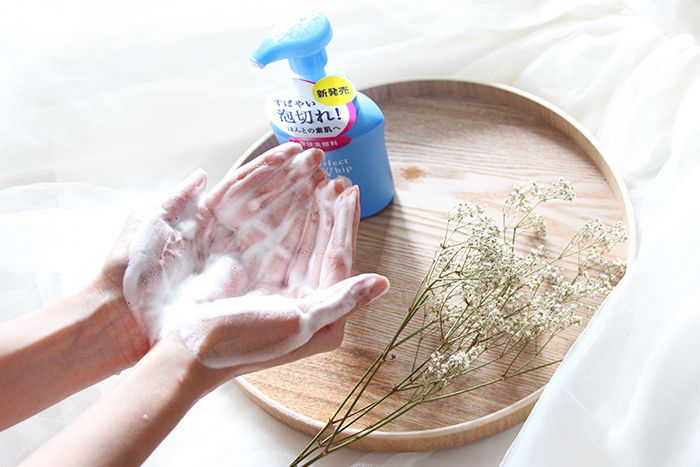 When compared to the Perfect Whip, I only need half the rinsing time required for the Speedy Perfect Whip. Face cleansing time is quick, the foam is gentle on my skin, works effectively without stripping away the essential moisture as well.
My clean face feels smooth, supple and bouncy to the touch! The Speedy Perfect Whip is suitable for all skin types!
Perfect Puff ($3.90 for 8 puffs)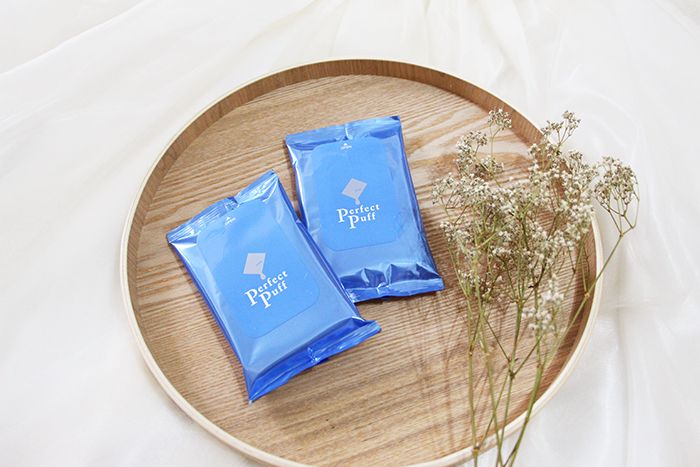 Also gave the latest product from Senka, the Perfect Puff, a try. It is a makeup remover puff with a built-in cushion effect. This is my favourite product at the moment! I am a fan of makeup remover wipes as they are easy to bring around for gym and when I am travelling. 'Cause usually at the end of the day, I am tired and lazy, I just want to swiftly wash-up then go to bed. Hence, makeup remover wipes are my go-to for days like these where the makeup removing is fuss-free, quick and I don't have to worry about makeup/dirt remaining on my skin.
Take a look at the thickness of the Perfect Puff! Apparently, the thickness of each puff plays an important role in removing makeup and caring for your skin.
Some of my concerns when using makeup remover wipes:
- The surface texture of the wipes, whether would they be too rough for my skin
- The moisture level, i.e, saturation of the cleansing agent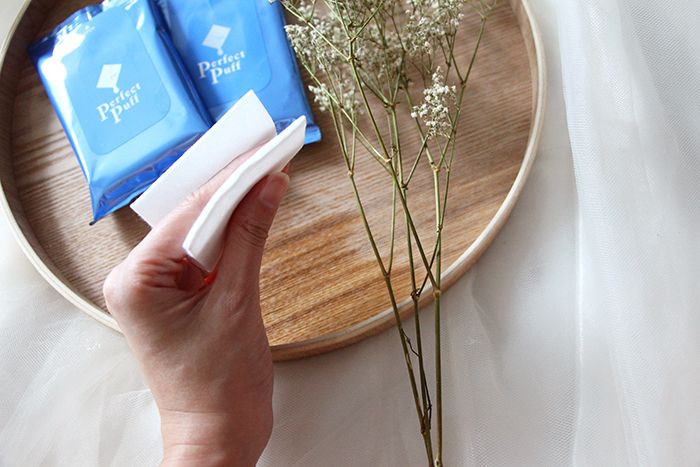 I was pleasantly surprised when I tried the Perfect Puff for the first time. True to its name, the Perfect Puff is a 3-layer cushion puff (cushion layer in the middle covered with soft cotton) which was gentle on my skin as I removed my makeup.
Each puff was full of moisture which ensures no constant tugging of the skin to get the cleansing liquid to do its job. You just have to gently press the puff against the skin, the cleansing agents are released and blend quickly with makeup to thoroughly remove mascara and other hard-to-remove cosmetics as well as any residue left in pores or trapped by skin texture.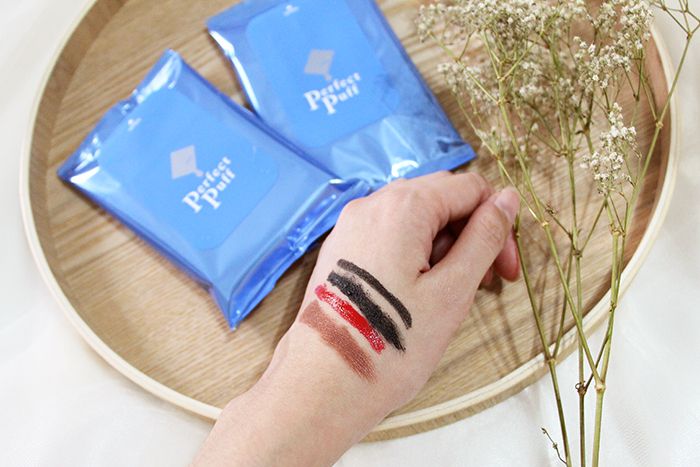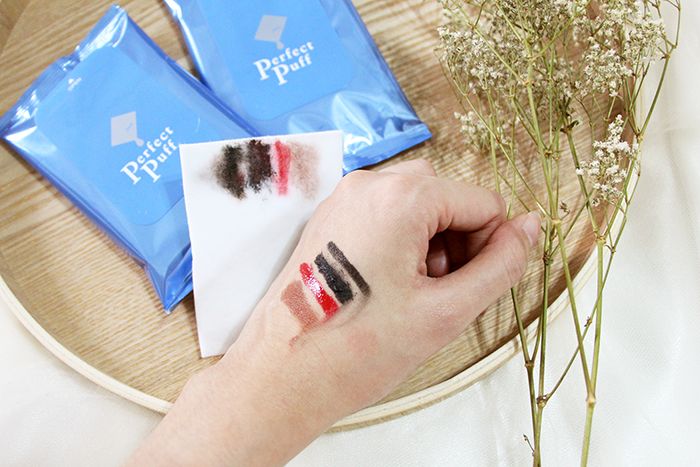 Simple day makeup which consists of eyeshadow, lipstick, mascara and eyeliner can be easily wiped off (horizontally or vertically in one direction, not back and forth). Both sides of the puff can be used so you'll only need one puff a day!
Rinse off with cold/tepid water and my skin feels soft and hydrated with no sticky after-feel!
You can be sure I will be a return customer for the Senka Perfect Puff! ;D
All 3 products are available exclusively in selected Watsons stores. You can visit Senka's Facebook page (
https://www.facebook.com/Senkasg
) for more information!