Sponsored Post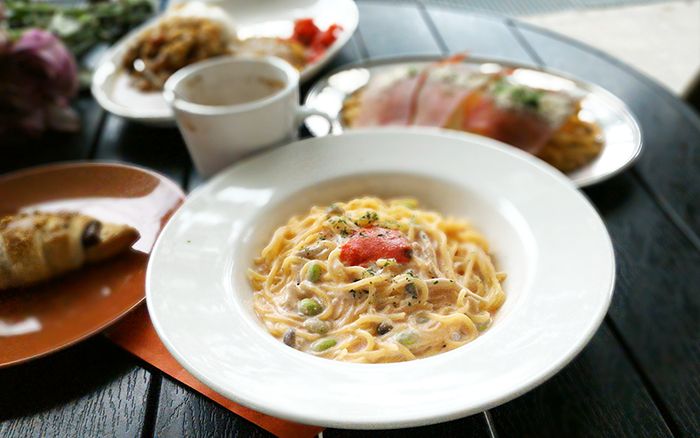 Hello!
What do you think of the picture above? Looks like it's taken by a professional camera ya? I LOVE the depth of field (or blurred background). It is a little unbelievable but I actually achieved this effect using the camera function in ASUS ZenFone 2 which was recently launched!
Before I focus on the functions of the ZenFone 2, let me show you the exterior of the phone.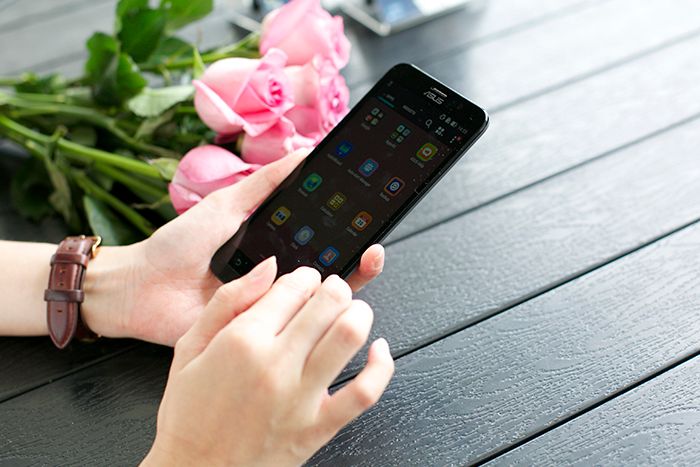 The size of it fits perfectly in my hands and after an extended period of using the phone surfing Instagram or updating my Dayre, my hand doesn't feel tired or stretched from holding it.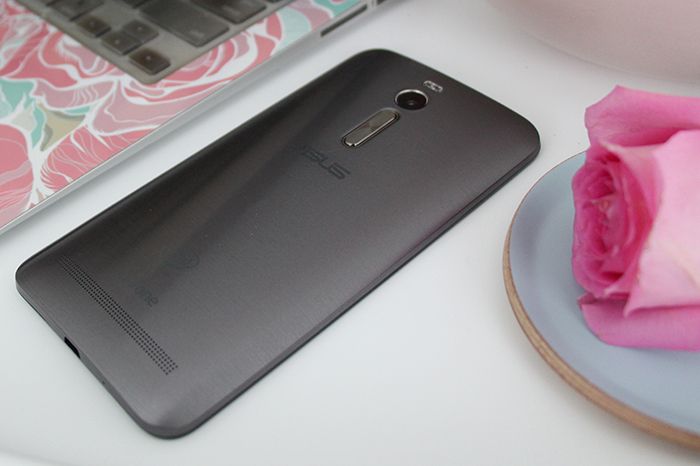 You'd be surprised to note there are no keys/buttons at the side of the ZenFone 2 which adds to the sleekness of the overall design. Which brings me to one of my favourite design aspect of the phone - the volume control! It is actually located at the rear of the phone (!!!).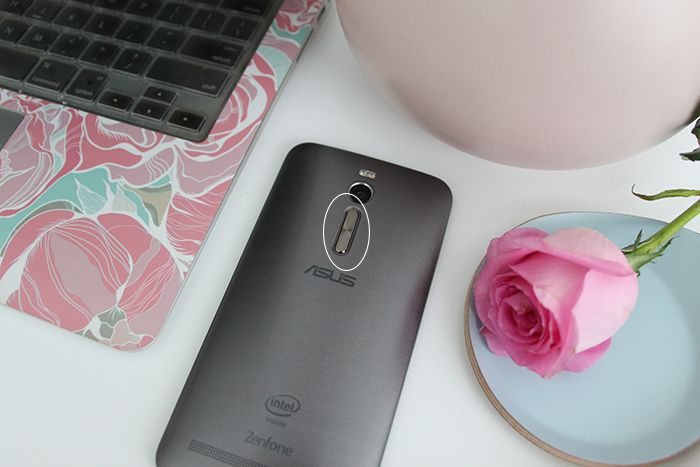 You have no idea how convenient it is! You know sometimes when you are outside and a video of a screaming woman (or whatever) comes on and you'd be frantically searching for the volume keys to mute it? There would be at least 2 seconds of delay but for the ASUS ZenFone 2, your index finger would already be positioned there so no more embarrassing moments!!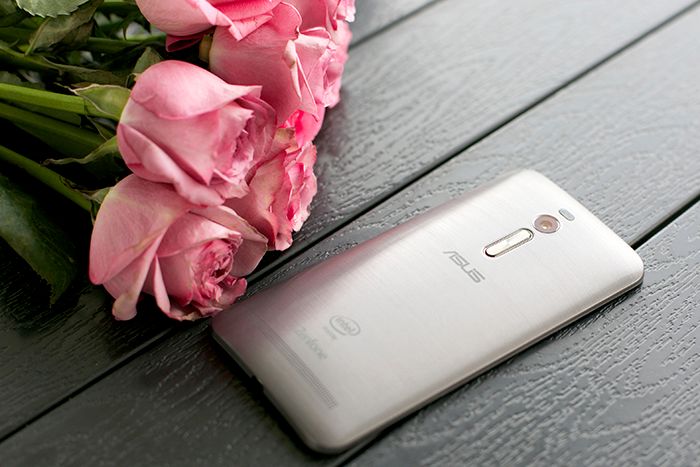 When it comes to colours of phones, I like mine in classic shades so the metallic hairline finish in silver was perfect for me. I very much prefer to dress it up in cutesy phone covers hahaha. But if you are a fan of colours, you can choose from matte finish in black, white, red or hairline metallic finish in black, gold, silver or red!
About the more technological aspects of the phone, I'm going to highlight about the PixelMaster camera! For ZenFone 2, the images are SUPERB with the 13 megapixels and f/2.0 wide-aperture lens. There is zero shutter lag, images are sharp, clear and stunning. Even with low light, there is no flash required as the PixelMaster is capable of capturing up to 400% brighter photos.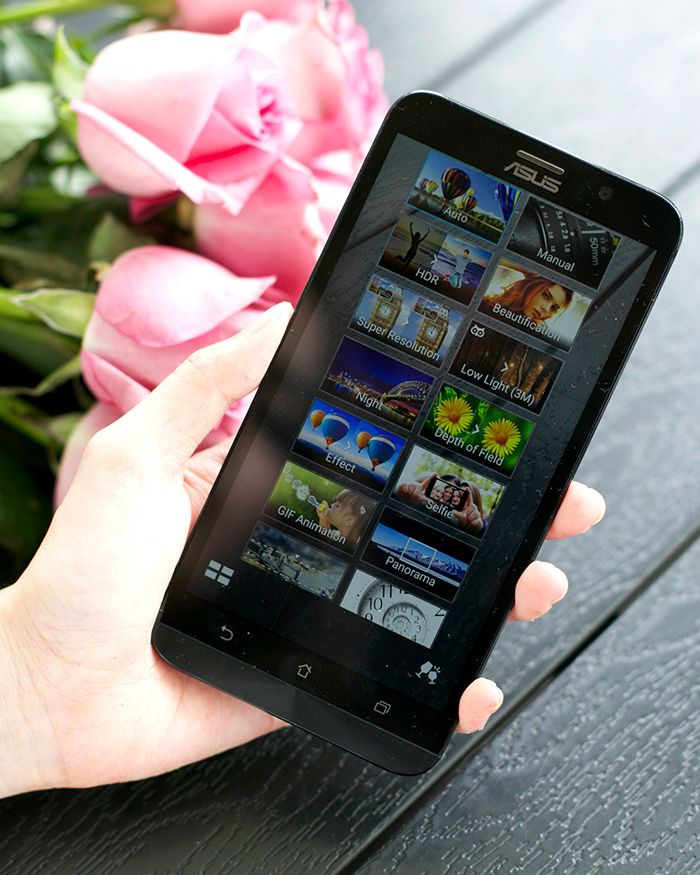 These are ALL the camera modes you can find in the phone! Not only these you see, there are even sub-categories okay??
For example, selfie. Taking selfies the usual way is a tad boring. With the ASUS ZenFone 2, you can edit your photo before you even take it.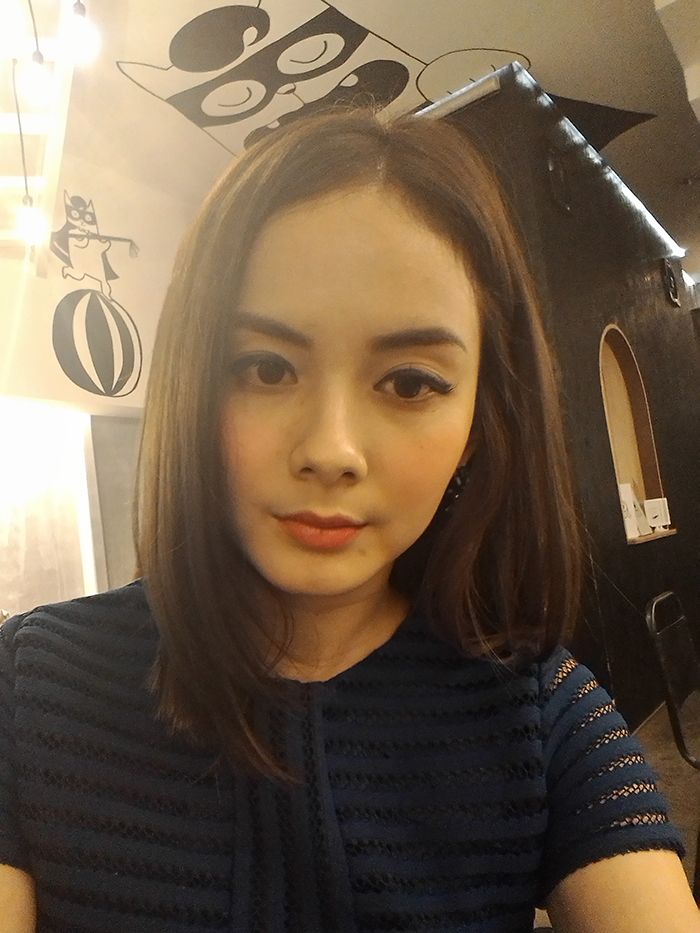 This is a selfie taken at night in a cafe using the "Auto" mode.
And this is a selfie taken with the "Beautification" mode.
For easier comparison:
Did you notice I
1) made my eyes bigger
2) added blusher
3) gave myself fairer complexion, and
4) adjusted my face smaller?
Hahahaha. And I did all these
BEFORE
taking the picture. Is this "Beautification" mode amazing or what?! ASUS must have a female on the team when they designed this feature. How else can you explain the existence of all these functions???
By the way, I took the selfies with the front-facing 5 megapixel camera in lowlight and I must say, the quality turned out so much better than expected!
The "Panorama" mode also comes with selfie and this was taken at dinner the other day. I was still quite bad at it so Peggy was cut off :/ But it could've fit all of us and MORE!
And here, I have a comparison of two photos taken a minute apart but one in "Auto" mode and the other in "HDR" mode. The differences are obvious. The right picture taken in "HDR" is sharper, more defined and brighter. Better picture quality is now made possible with the use of a smartphone!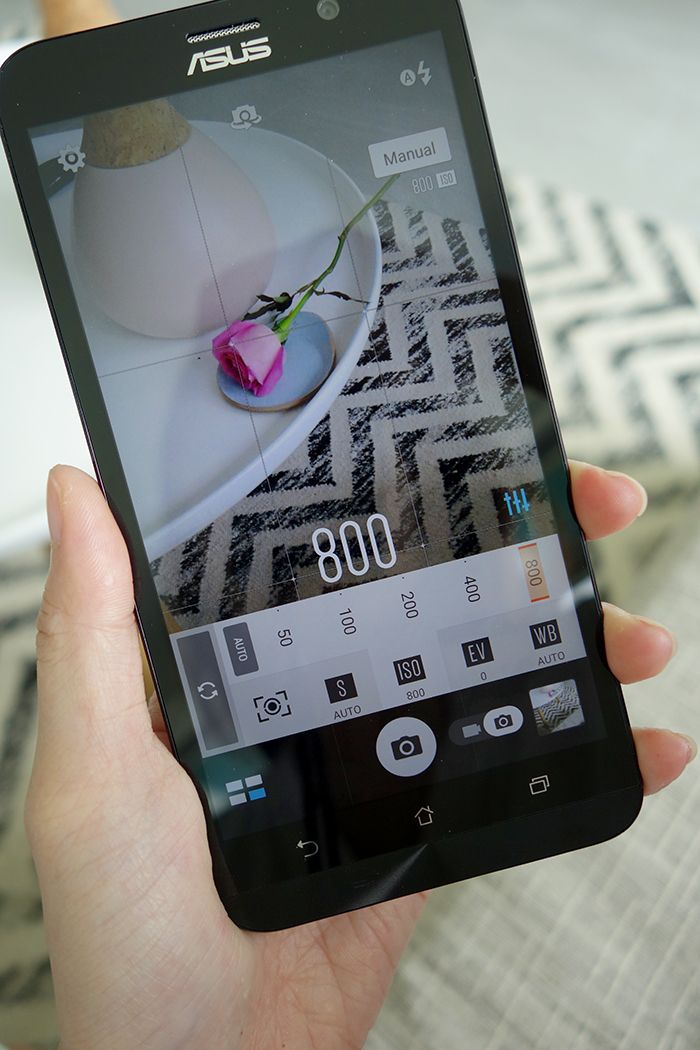 The "Manual" mode you find in the camera is awesome. The settings available such as ISO, Shutter Speed, Focus are all found in this mode. Everything can be adjusted for picture perfection which saves us the trouble of editing!
The ZenFone 2 allows dual-SIM (SIM cards x2) and dual-active 4G and its user interface, the Zen UI offers fully customisable settings so you can modify your device to your liking. So my phone is all pink and flowery with the most frequently used apps on the first page!
My wallpaper might not look like it but the ASUS ZenFone 2 is also known for its "Monster Performance". It is the first smartphone in Singapore to be equipped with 4GB RAM which means you can expect your phone and apps to run faster!
Aimed to "Empower Luxury for Everyone", you can expect the best specs in the ZenFone 2 that is comparable to high-end flagship models. Such as, a 64-bit 2.3GHz Super Quad-Core Intel processor which delivers 3x better performance and is 7x faster for gaming than the ZenFone. A laggy phone is something you won't encounter with the ZenFone 2.
In this age and time when everyone's smartphone battery runs out faster than we can compose an Instagram caption, the BoostMaster Fast Charging technology is almost godsend. The ZenFone 2 is able to
charge up to 60% in only 39 mins (!!)
. Need a quick charge? Just head over to Starbucks for half an hour and the ZenFone 2 is revived again!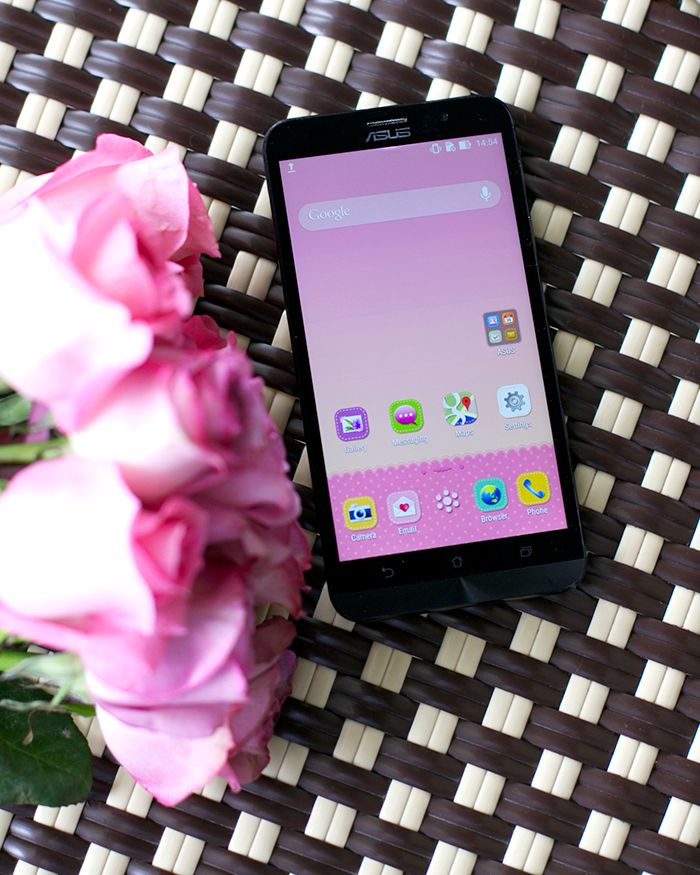 All in all, the ASUS ZenFone 2 is very much equal to other high-end smartphone brands in terms of design, performance, camera, yet it costs less than half the price of its competitors. For my phone model, the ASUS Zenfone 2 (ZE551ML 4GB/32GB) is retailing at only S$429.
If you want to get the 4GB "Monster Performance" ZenFone 2, head over to
http://bit.ly/1Farc4F
to pre-order and get your phone delivered to your doorstep!
To check the prices of the other models, you can head over to ASUS online store at
http://store.asus.com/sg/category/B4156
and if the price and model is right, you can even make your purchase directly from the online store without leaving home!
I hope my post will allow you to make more informed decisions about your smartphone choice! :)