I was in Japan last month for Hanami. A little hard to believe but throughout my 5.5 years of flying, I have never been to Japan during the sakura season before. Like how I was never in Amsterdam during the tulip season as well. So this trip with the #whenboysvsgirls group checked one item off my bucket list!
On the day we planned to go cherry blossoms viewing, we were blessed with absolutely beautiful weather which made my first sakura season a memorable one. It was raining 3/5 of our entire stay so I'm glad we managed to catch those blooming pinks!
We headed to Shinjuku Gyoen Park (alight at Shinjuku station then walk straight mostly for ten minutes) and paid 200yen (~S$2.30) entrance fee for a more private and intimate viewing session. And we got just that! It was crowded, yes, but pretty manageable and you will be able to take relatively pretty photos without any photo bombers. I cannot say the same about Yoyogi Park during this season... It was BEYOND crowded, almost chaotic (imagine queueing at least 30 minutes for the restroom). Therefore, I highly recommend using your loose change and head to Shinjuku Gyoen instead!
I am a huge fan of flowers, I love all types so it was a joy walking into a park littered with pink petals at every corner. The beauty, tranquility and crisp air would lift anyone's mood.
It was my first sakura season and most definitely not my last. :)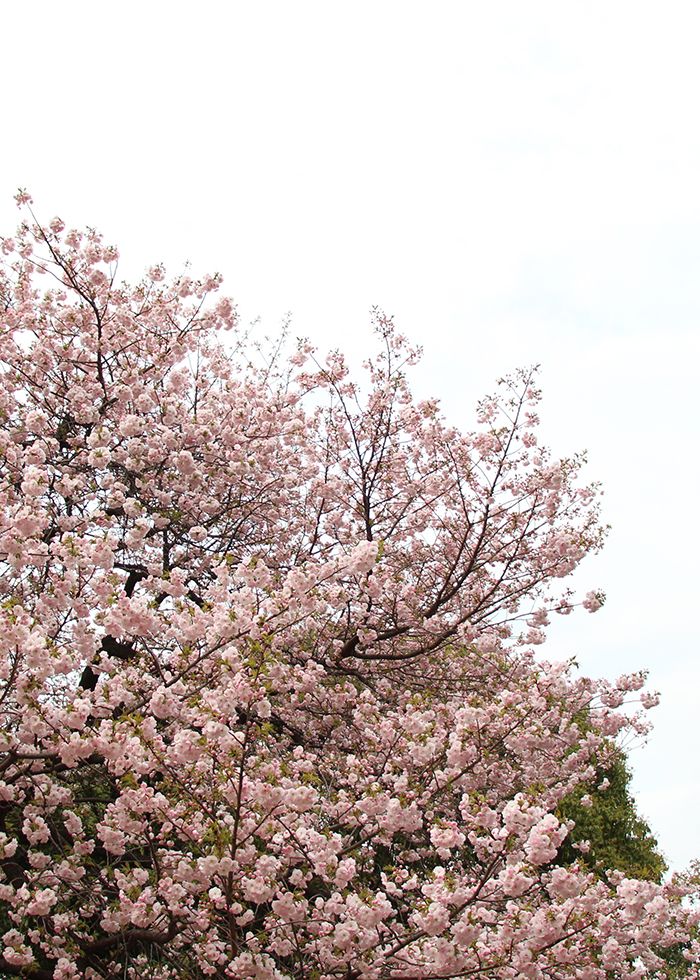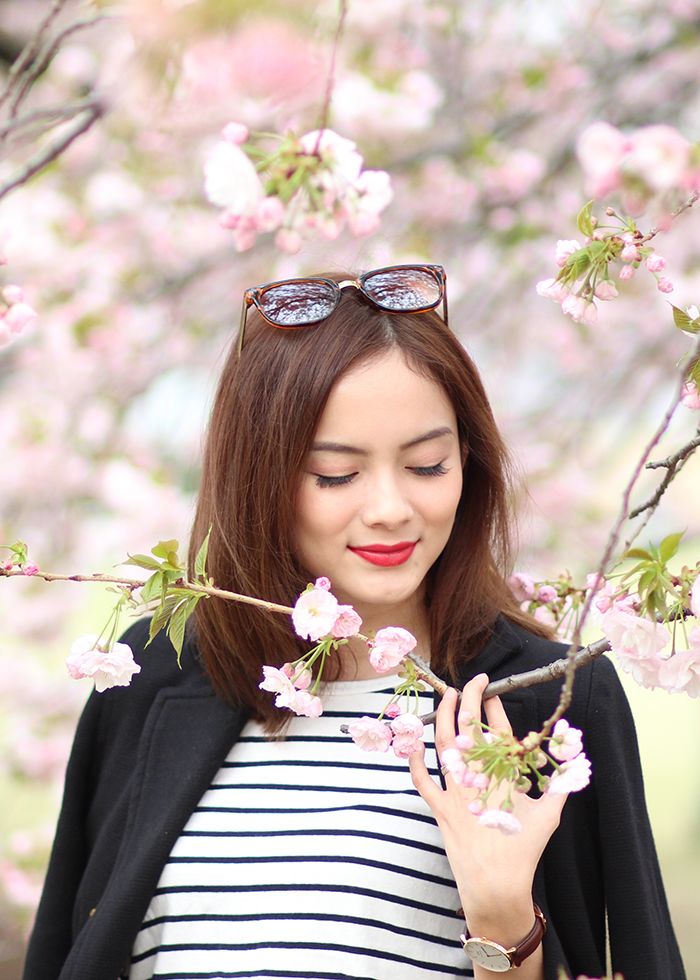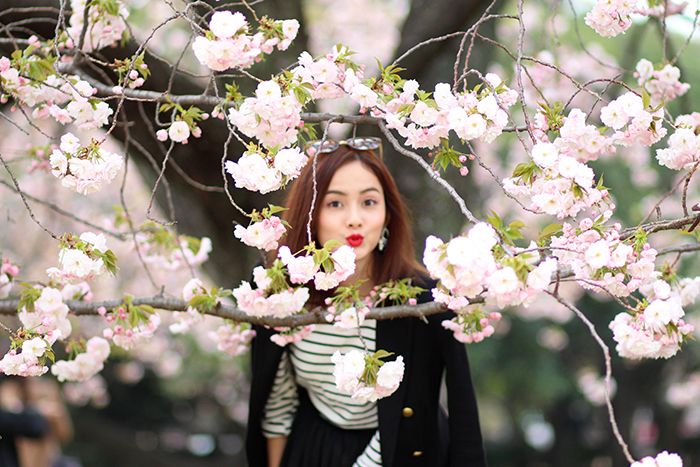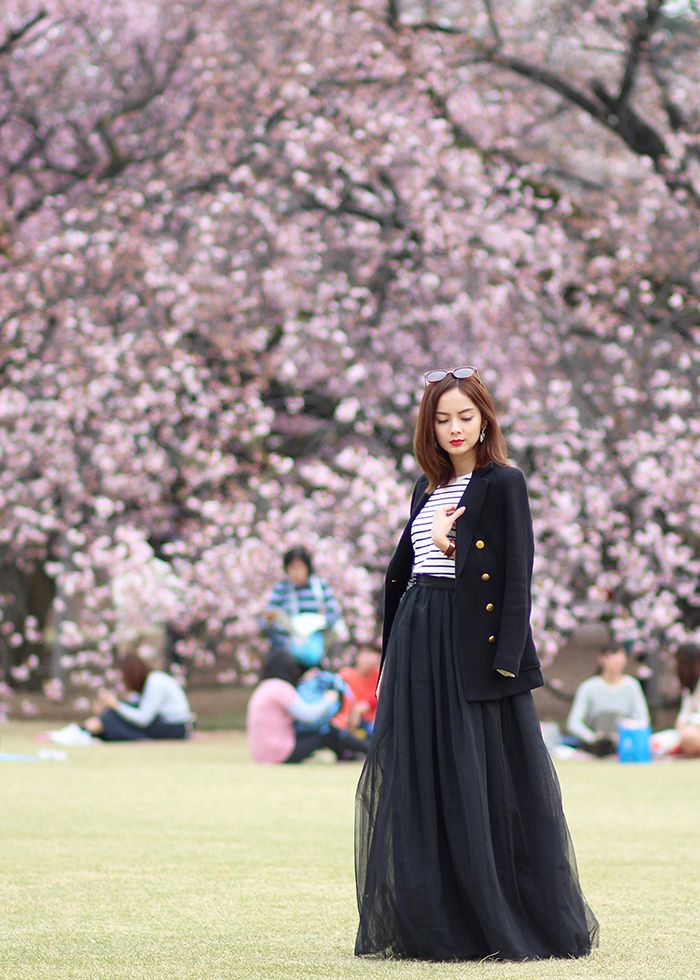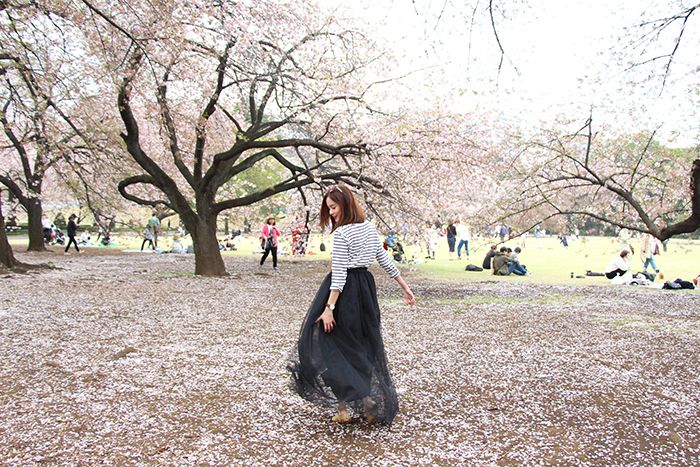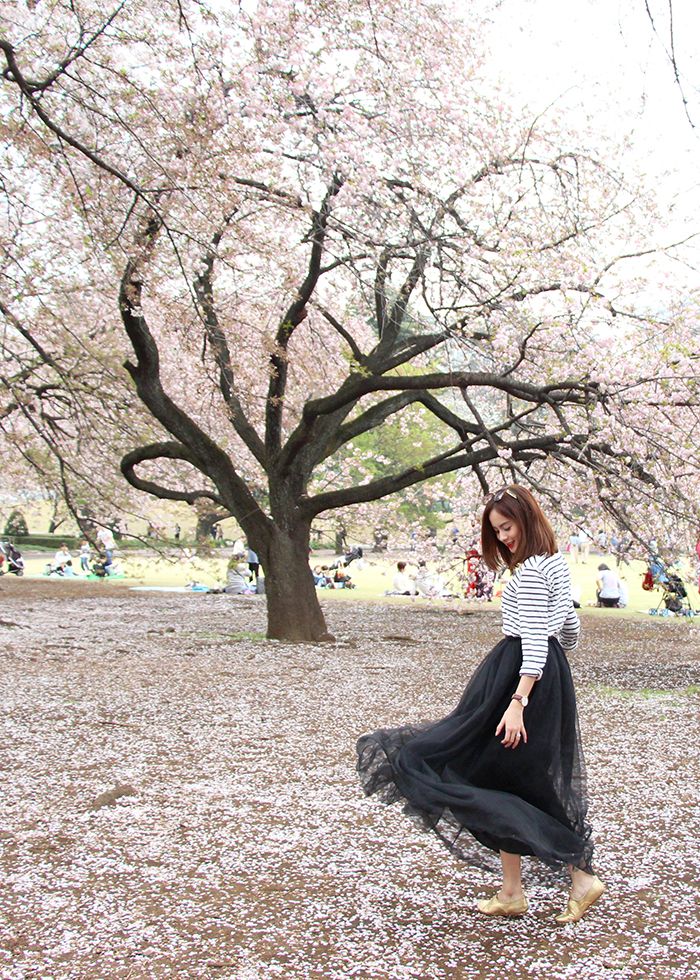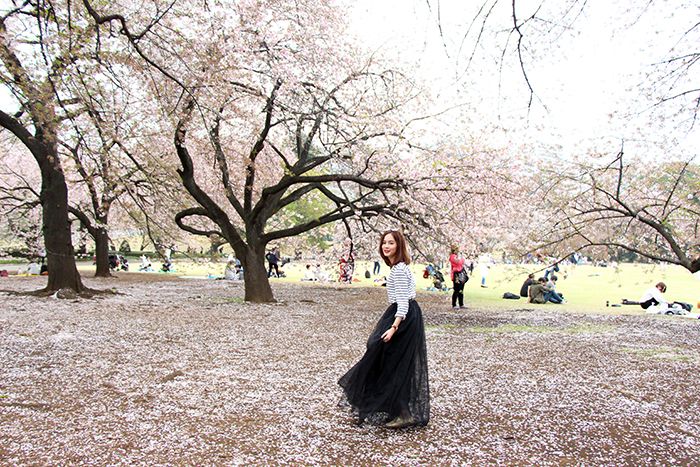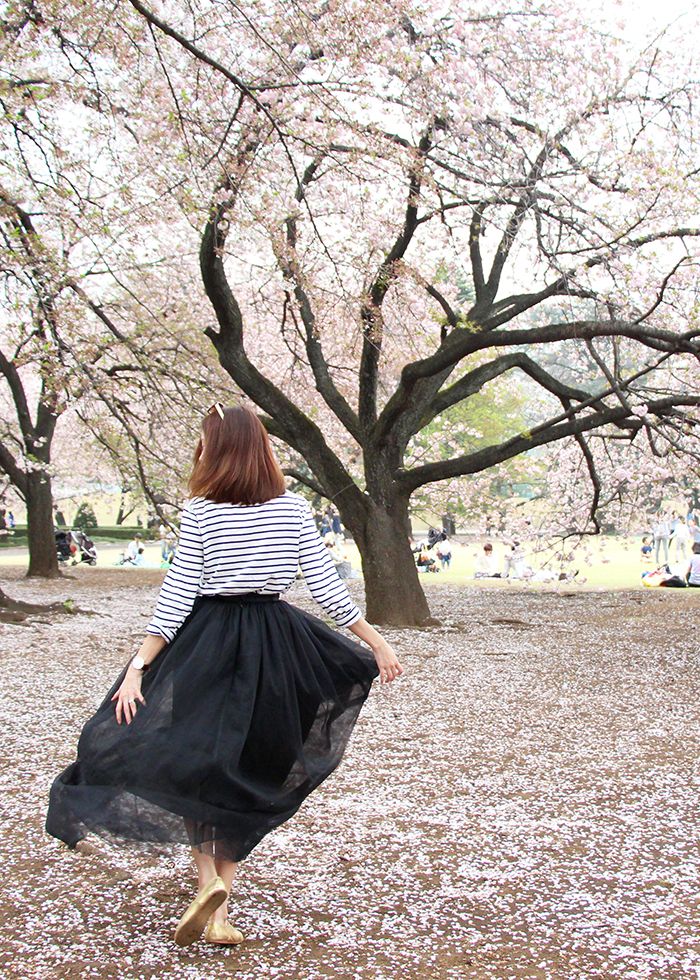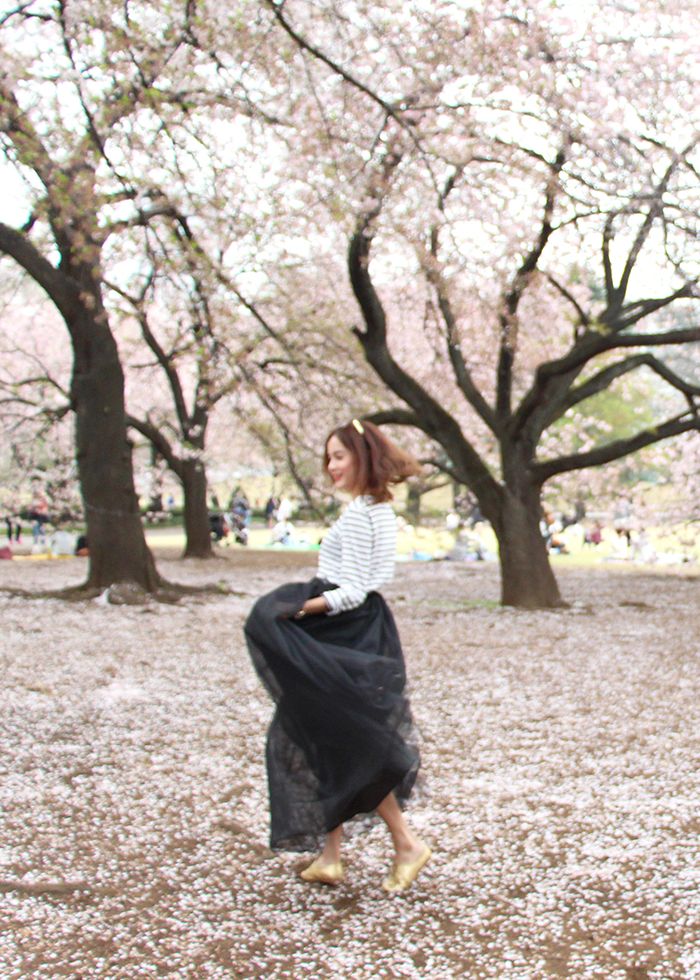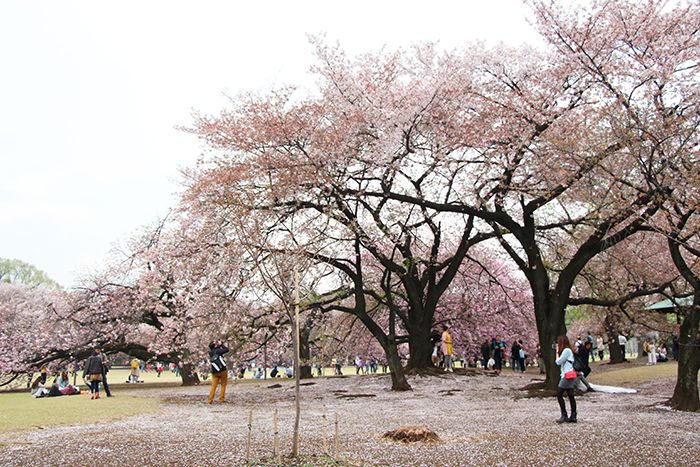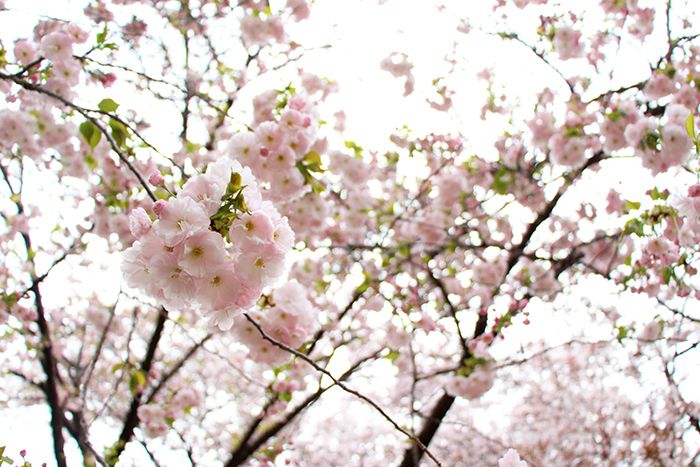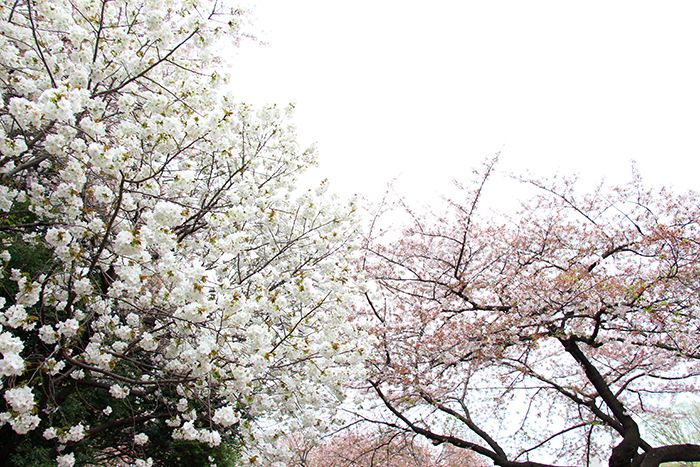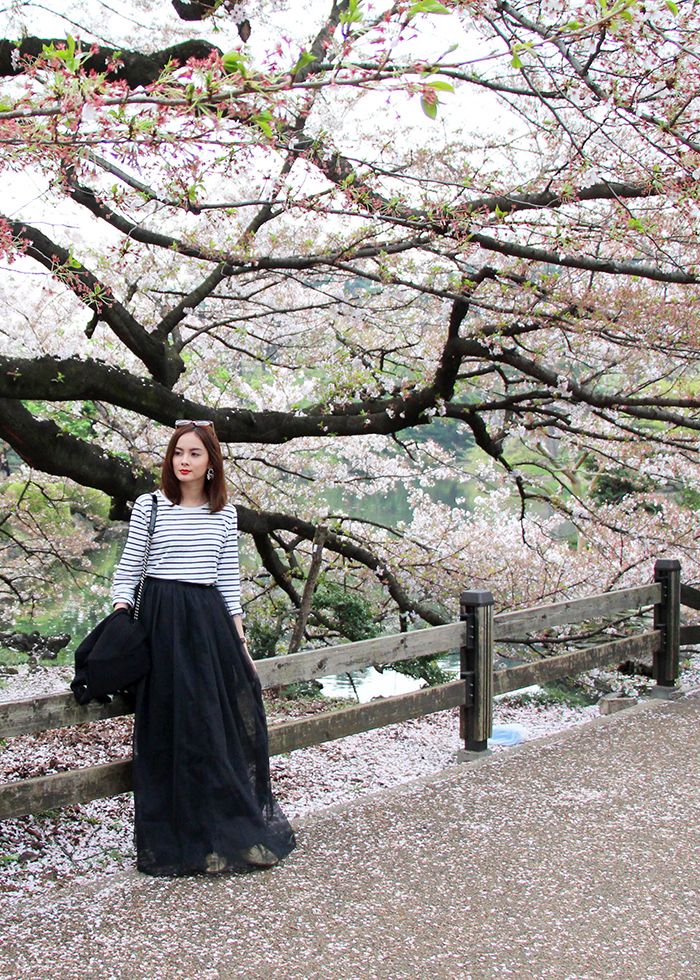 Photos taken with Canon 650D / 85mm lens