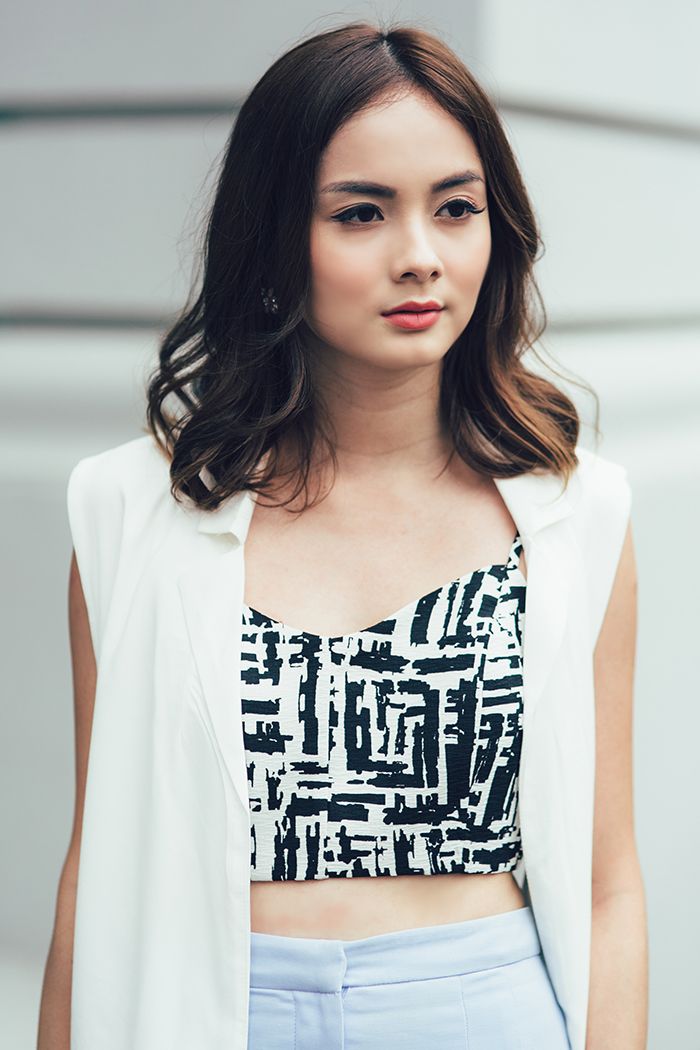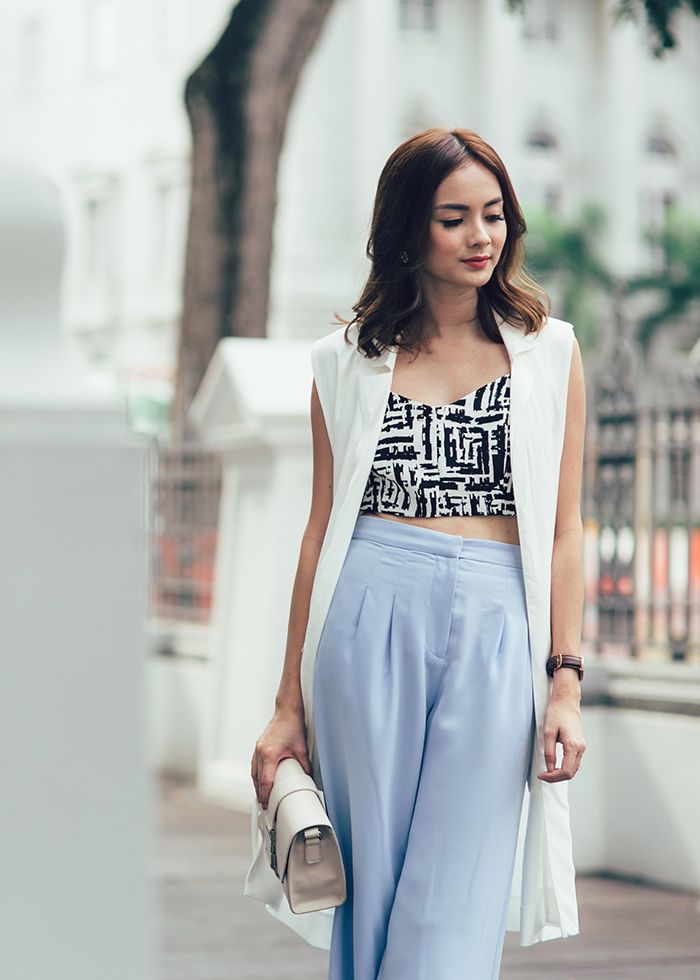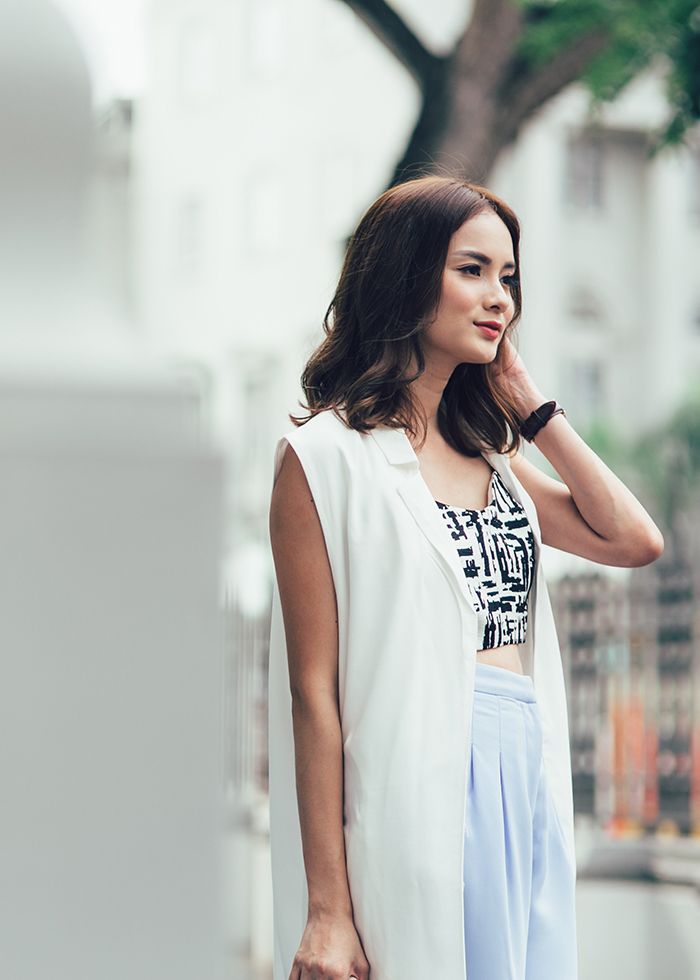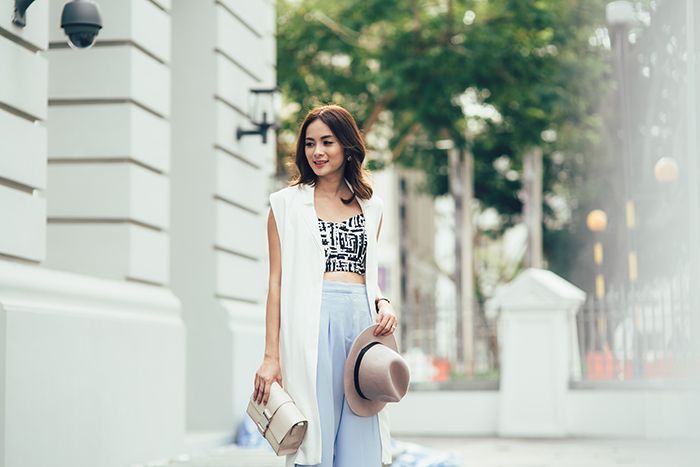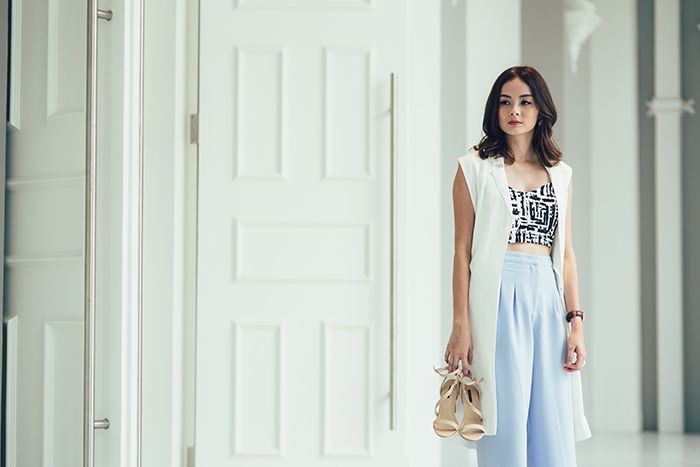 I have been searching for a long vest with an affordable price tag for 2 months now. Who would've thought it was waiting right for me at
Forever 21's
entrance! Knee-length in the softest cotton and in a neutral colour, this piece checked all the boxes. While I shopped, I picked out individual pieces I personally liked without actually thinking of matching them together. There was an immense sense of joy when I wore this ensemble together and the bell in my head lighted up and went *ding ding ding*! Matching light pastels would never go wrong but when black and white comes into the picture, the graphic printed cropped top surprisingly blended in and becomes the highlight of the outfit. Matched with a pair of nude strap heels, a pinkish nude felt hat and a sling bag carried as clutch.
I love all the pieces together and I can imagine them worn separately to give a totally different style and feel.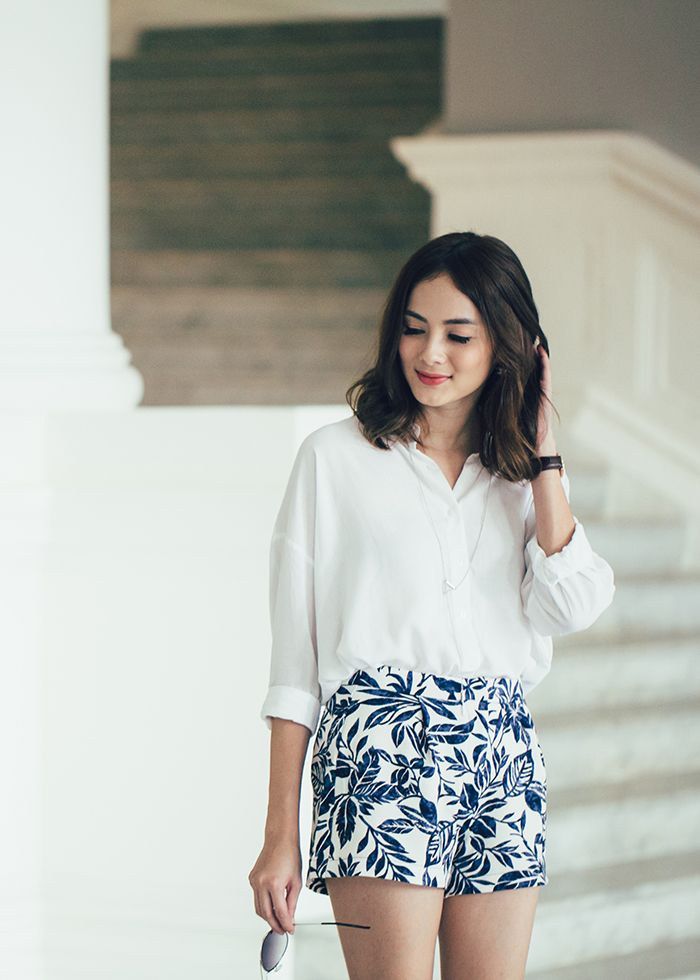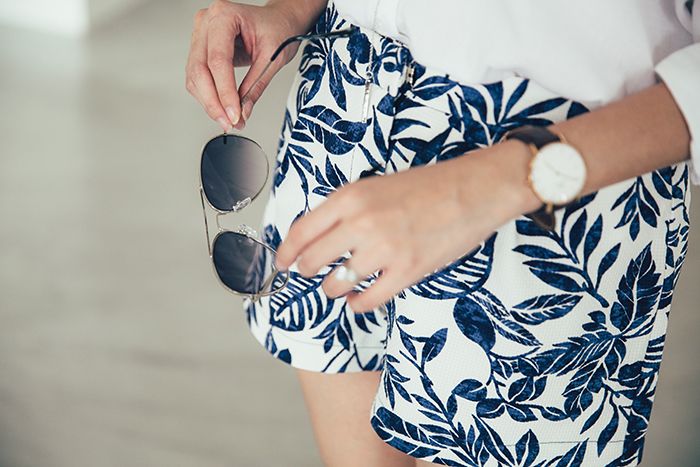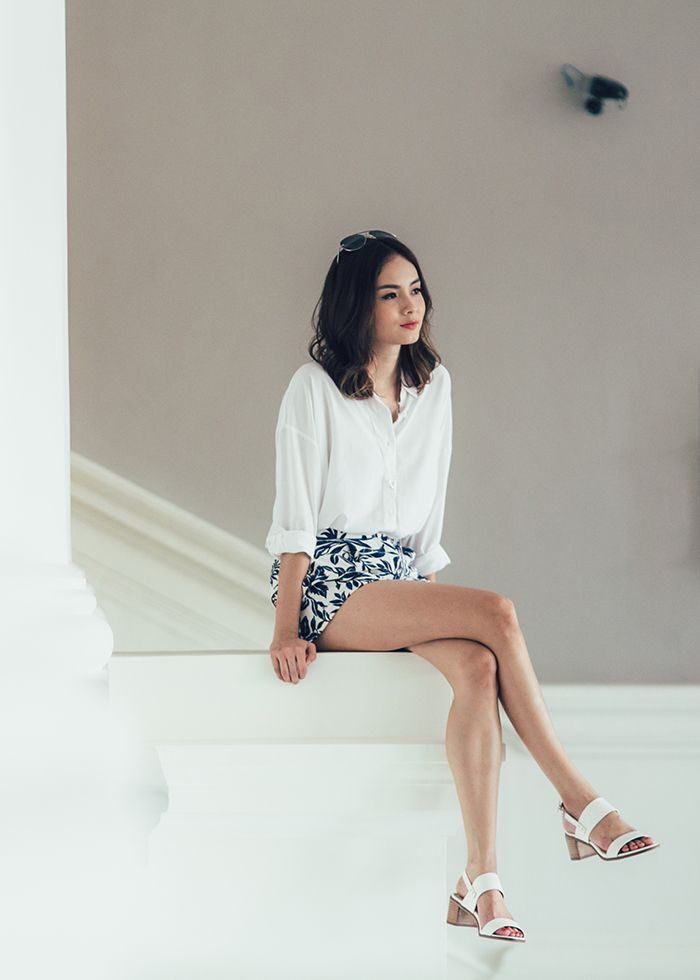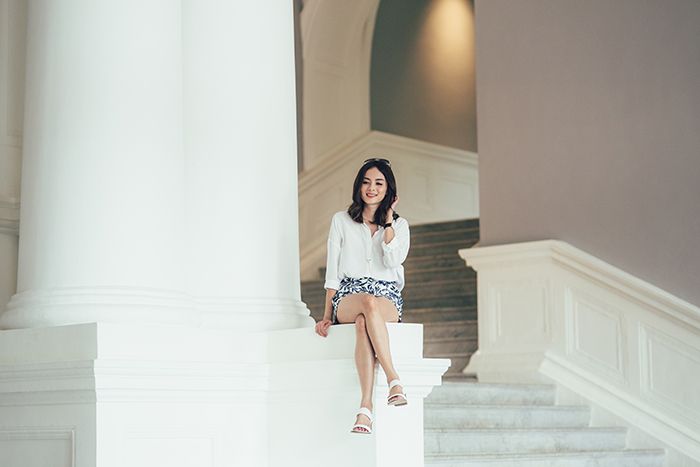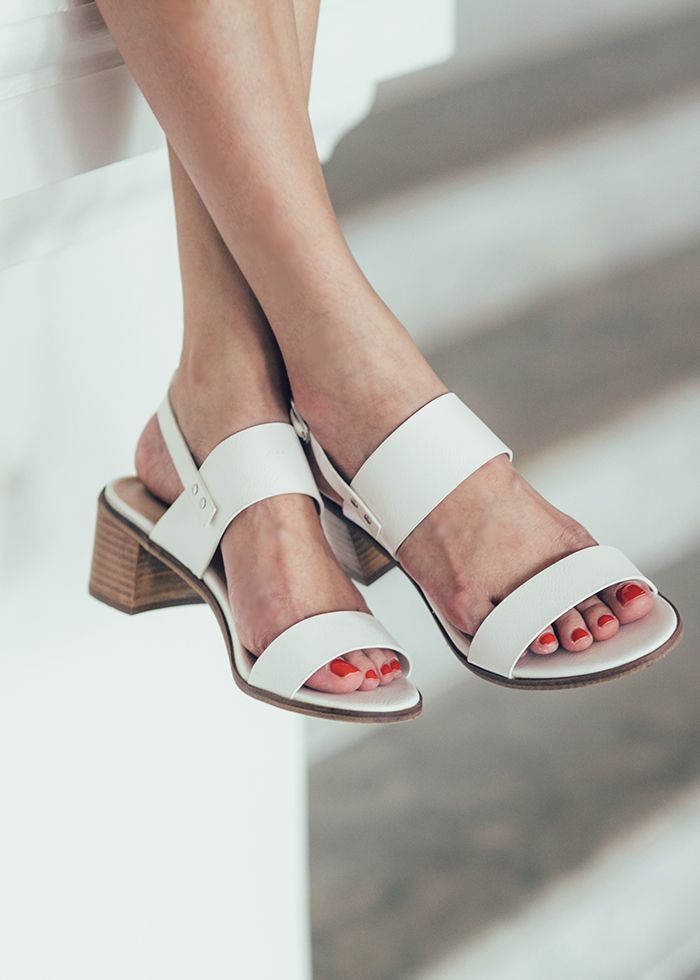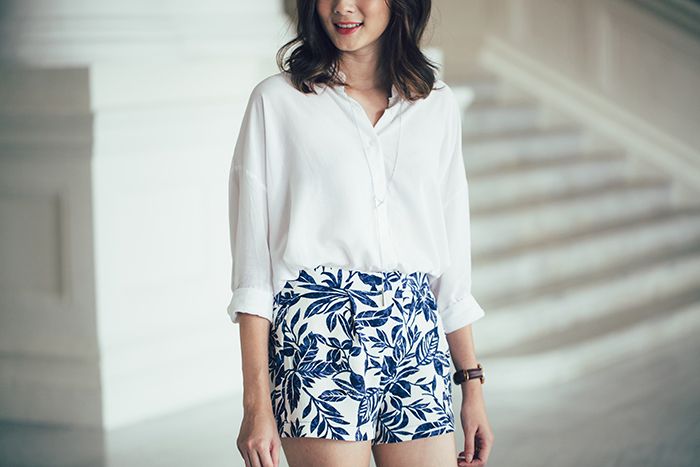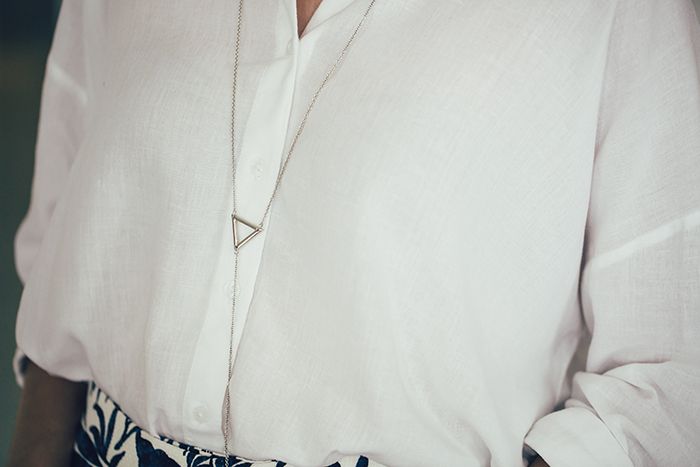 The second outfit I had in mind was casual and comfy as I can't be dressing up everyday. While I may be wearing less of vibrant florals nowadays, I couldn't resist this pair of mono-coloured leafy shorts. The flattering cut and timeless colour make it a staple piece for the wardrobe, just like the oversized shirt I'm wearing with it. You have no idea how many white shirts in different cuts, styles and fabrics I have (I have no idea either). What I love about this top from
Forever 21
is the breathable cotton with a (Korean-ish) slouchy fit that would look great with a pair of skinny jeans as well. And of course, my favourite has to be the pair of sandals that come with low heels - definitely a summer essential! Matched with a minimalist necklace and a pair of aviators.
For more trendy and statement pieces to see you through your summer adventures fashionably, you would probably want to head down to
Forever 21
to get your desired looks ;)
Photos by
Pixioo Photography
Hair by Elva from Pro Trim (JEM)
Clothes and accessories featured from
Forever 21
Styling by me