Sponsored Post
Hello again! Previously I shared about the VDL Base Makeup Collection Series 1
here
! I'm still using the 3-step routine and growing more in love with the products! If you think liquid foundation is too much effort, today I'm gonna be sharing more about functional choices with better beauty benefits for us ladies with the use of metallic elements in VDL new skincare and base makeup products!
In this post, I will be featuring VDL's Base Makeup Collection Series 2 which consists of a new product, the SKIN P+R=O Wrinkle Care Roll-on Serum that comes with a metallic ball applicator and the Beauty Metal Cushion Foundation. There is a special promotion for my readers as well as limited quantities of trial kit sets available for redemption so do read on to find out! :)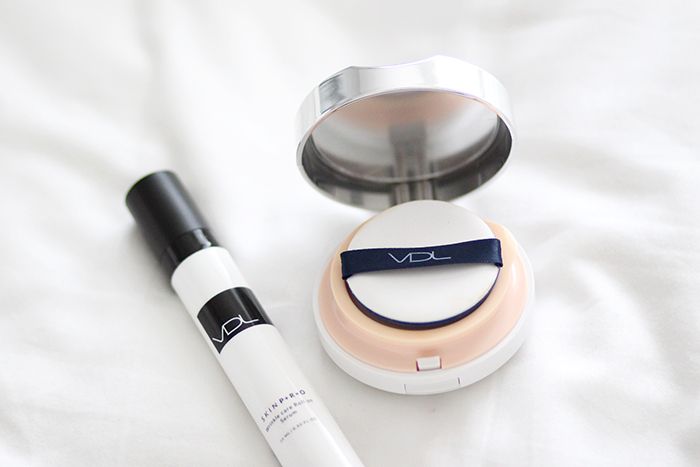 Roll-on skincare products are not the latest technology available in the market for consumers. However, what is unique about the SKIN P+R=O Wrinkle Care Roll-on Serum is the high level of concentrated Centella Asiatica contained in the serum that promotes collagen production to improve skin conditions, reduce wrinkle formation, and protect skin elasticity! Patented anti-wrinkle ingredients (Medimin A™, and Oxytalan-SF™) penetrate deep into areas with frequent facial movement such as the skin around our eyes and nasolabial area (where our laugh lines are) to keep them smooth, soft and firm.
During application, I massage the eye area in an outward direction. The metal ball applicator helps in stimulation of blood circulation at my eye area, rejuvenating my tired eyes.
For my forehead, I move the metal ball applicator from right to left.
And lastly, the serum goes in a circular motion around my cheeks and nasolabial area.
When I do the same motion repeatedly with the metal ball applicator, I notice a quicker absorption rate of the serum when compared to using my fingers. I especially love how the metal ball applicator feels cool on the skin, which I believe will help in stimulation of blood circulation not only around my eye area, but also in every area of my face.
If you are worried about the hygiene factor for the roll-on serum, your worries are unfounded. We all know that skincare should be used on cleansed skin. Moreover, the metal ball is not in direct contact with the unused serum. Whenever you click the bottom of the bottle for application, the product secretes out the right amount of serum you need for each use. So you only use what you need and the rest of the unused serum remains "clean"!
Alternatively, you can also clean the metal ball with a clean tissue after each application too!
After the serum, I continue my skincare routine with the SKIN P+R=O Almighty Cream and Lumilayer Primer (refer to
this post
for the products' functions) before my next step - foundation.
Here's the Beauty Metal Cushion Foundation!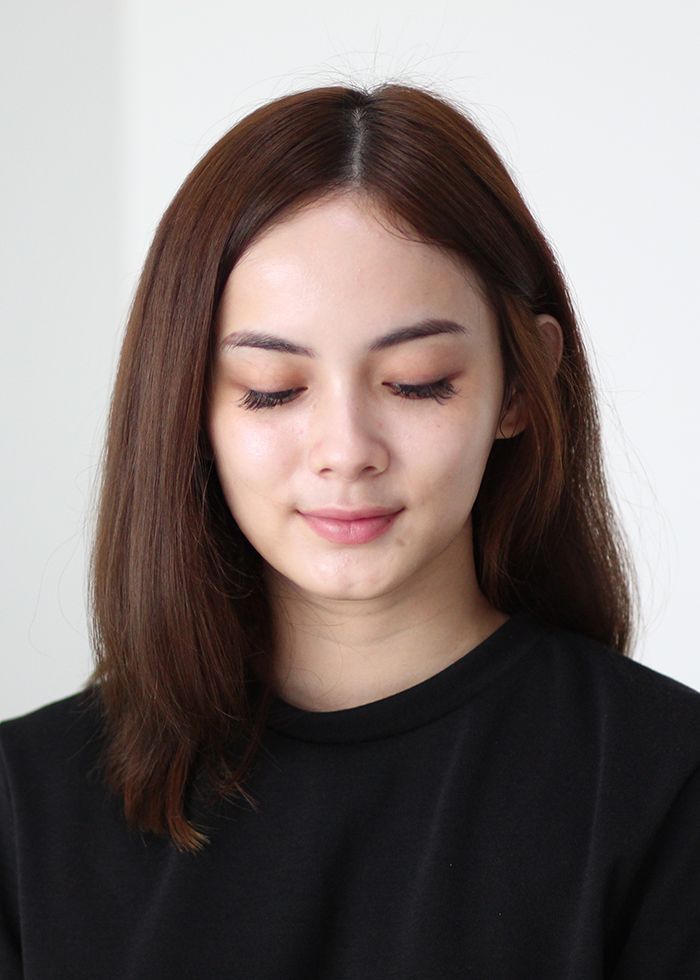 Barefaced with all the products I previously mentioned, on my skin.
I am no stranger to cushion foundation and I have seen many types available in the market. But to have a cushion foundation embedded with a metal plate in between the sponge and foundation? That's a first.
Other than the obvious hygiene factor, the metal plate keeps the low-viscosity foundation cool and maintains the moisture level of the foundation, so it doesn't "thicken" or "dry-up" over time after exposure to the environment.
And I am done after a layer of the cushion foundation! This is not the best picture, please don't judge me hahaha haven't filled in my brows!
For easier comparison.
The coverage isn't as thick as the
Perfecting Last Foundation
but for daily use, I would definitely choose this Beauty Metal Cushion Foundation simply because it is fuss-free, quick application and provides substantial coverage for day-to-day errands. As long as my veins and blemishes are concealed, I am ready to go!
p/s: I'm using VDL Expert Color Lip Cube EX Candy You in shade 03 here.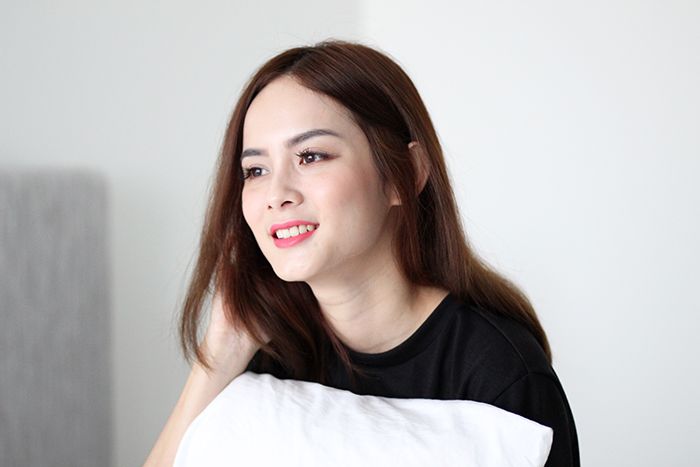 Also, the applicator sponge provided is soft and smooth. The foundation spreads easily on my skin, leaving me with smooth and flawless skin after application. I hope I'm not thinking too much because my skin seems to look much brighter and clearer as well!
Skincare benefits are also infused in the Beauty Metal Cushion Foundation to provide a complete experience. Prune Water, known for its extremely high anti-oxidants benefits, protects the skin from damages caused by free radicals and at the same time, promote cell regeneration. Hence, with this ingredient in the foundation, it is no wonder my skin looks a little more youthful and radiant!
At the end of the day, my face is not as oily as I had expected it to be. In fact, I love the whole dewy look even more after a day out!
In line with the Great Singapore Sale (GSS) till 31 July, you can enjoy up to
20% off
storewide at VDL!
Also, from now till 14 June, quote "JessicaForVDL" at any VDL outlets to redeem a 4pcs Base Makeup Collection Trial Kit (While stocks last, T&C applies).
To stay updated with their latest news and be informed about their newest products, "LIKE" their Facebook page
here
!
VDL is available at:
- ION Orchard Linkway #B2-75
- Bugis Junction #02-21
- Bedok Mall #01-35
- Jurong Point #01-02
- Suntec City #02-338/9