It is no longer news that H and I have moved into our home but this newfound freedom we have been experiencing the past two months is definitely worth celebrating! Our bedroom and living area do not face any opposite blocks so it is extremely liberating not having to worry about peeping toms and the likes!
We are not living in a private property. So, to ensure maximum security for our home, H and I decided to get a peephole camera installed. He has been travelling regularly for work lately and I sleep alone on days when he's overseas. For a new neighbourhood, it is especially unsafe since not all residents have moved in yet, and there are still a lot of lurkers/workers/contractors around. I heard there is even a splash paint incident in the opposite block!!
Yes, Singapore might have low-crime rates BUT crimes are still occurring on a daily basis. Not publicised does not equate to a 100% safe country. Like how I would never leave my belongings on the table then leave to buy my food, I would not allow my home to be secure-less. Because you never know when you might be the next target.
So anyway, H and I ordered the
iHome3 Wifi Smart Peephole Doorbell
from
Zenith Engineering
. There are not a lot of peephole cameras available but we did our research and this is one of the best models in the market!
Zenith Engineering & Trading PTE LTD
is a Digital PeepHole Viewer Specialist and Distributor who does sales of various models of digital peephole viewer to retailers and projects, as well as to individuals like myself. Installation services are provided by them too but to be honest, it is extremely easy to install the peephole doorbell so I'd say, DIY like what we (I mean, H) did!
What came in the package: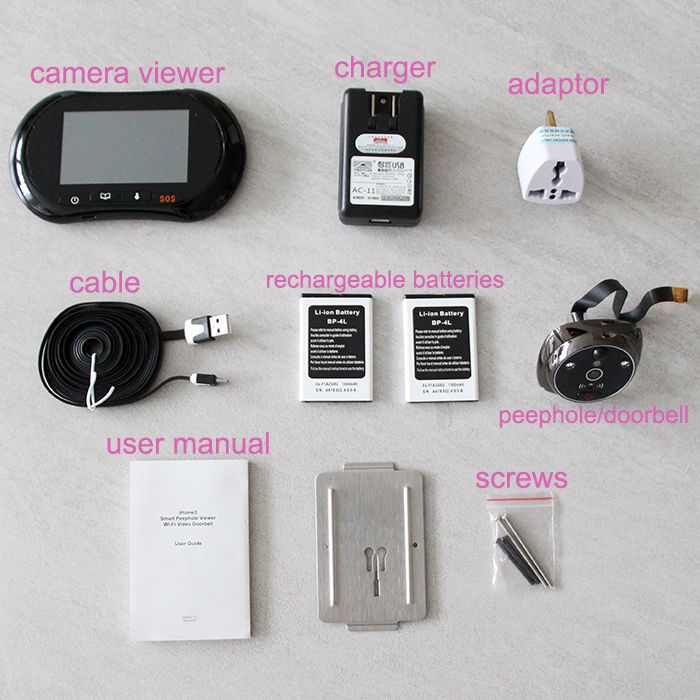 Why is this peephole camera the best, you ask?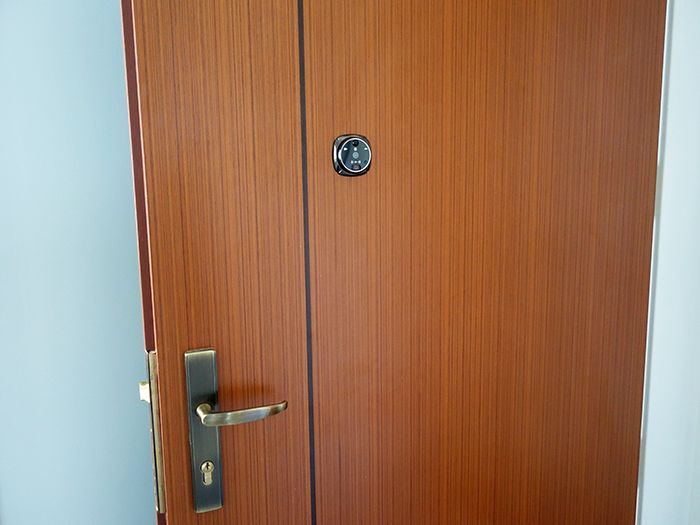 Firstly, the peephole itself is already a security feature. With such a big and obvious peephole, anyone would know their presence is being recorded and they will actually think twice before trying to do anything illegal such as breaking into our house, etc.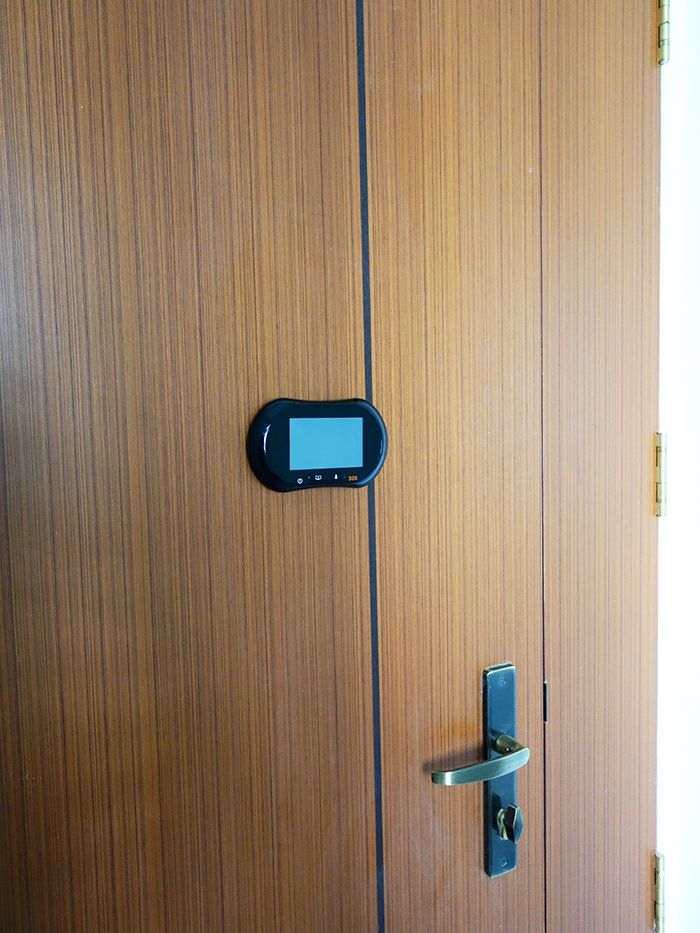 The camera viewer replaced the old-school peephole and all we've to do is click the "Man" button to see who's on the other side.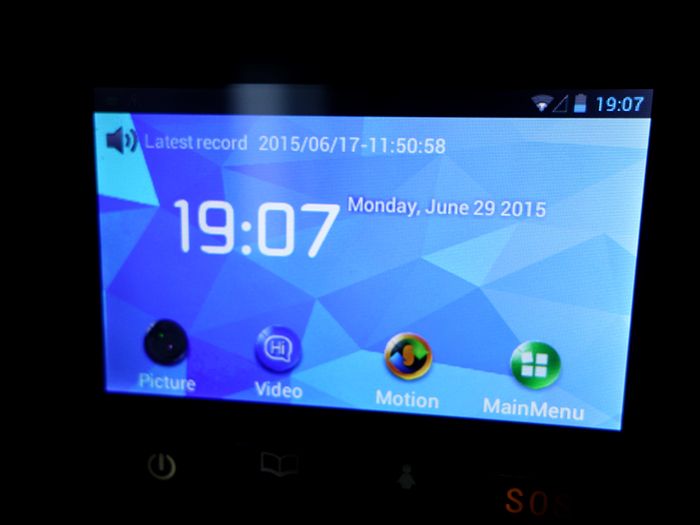 Home screen - access pictures/videos taken of strangers/friends/ourselves under "Picture" and "Video". You can choose to switch on or off motion detection using "Motion".
The "Main Menu" icon will lead you to the above screen! You can choose to customise your preferences by clicking on individual icons.
Secondly, for every motion detected at the door, H and I will receive notification on our mobile phones in the form of an alert. This is especially crucial when both of us are travelling and we know we are not expecting anyone. If we want to identify the unknown character, H and I can immediately login to the live video screening on our phones using the app "Rollup"! From our phones, we are instantly logged on to see what's happening right in front of our home.
This is what the live viewing page looks like on the phone: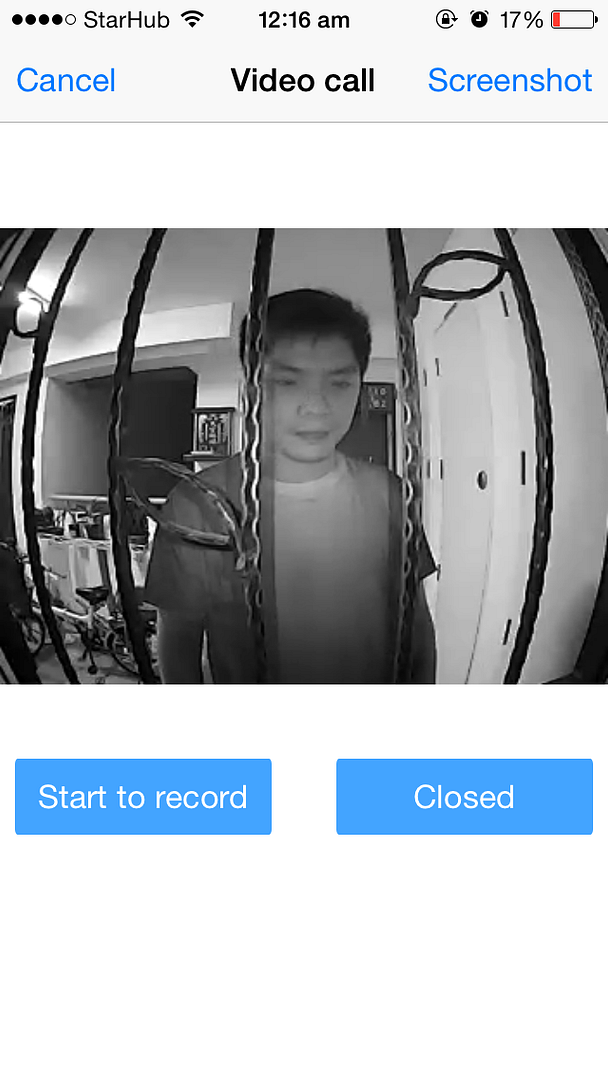 The
iHome3 Peephole Camera
works very well at night too with the infra-red night vision motion sensor. This is a screenshot taken at midnight on my smartphone with the remote viewing function. Makes for a pretty good evidence should it ever be required (but of course, that's H in the screenshot lol)!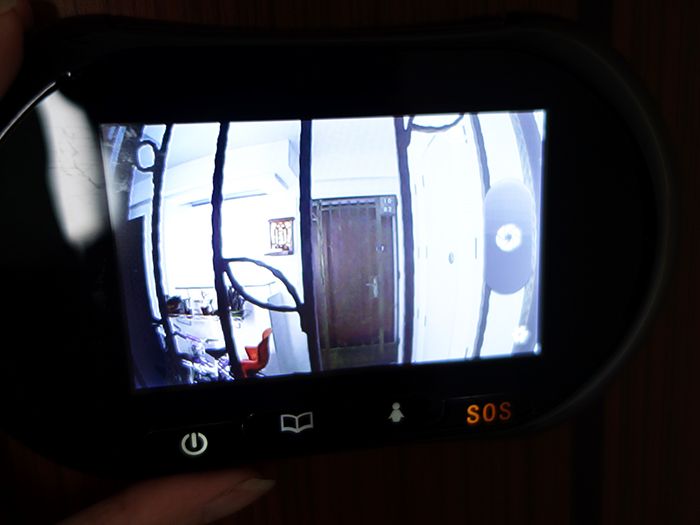 Press the "man" logo (just beside the SOS button) and we'll see what's happening right outside. The camera detects motion up to 1.5m so our neighbours were captured at times!
Also, the
iHome3 Peephole Camera
is so much quicker and easier to install as compared to a CCTV on the ceiling. You can refer to the short clip above to learn how to install. The entire process only took H a couple of minutes to get it up and working!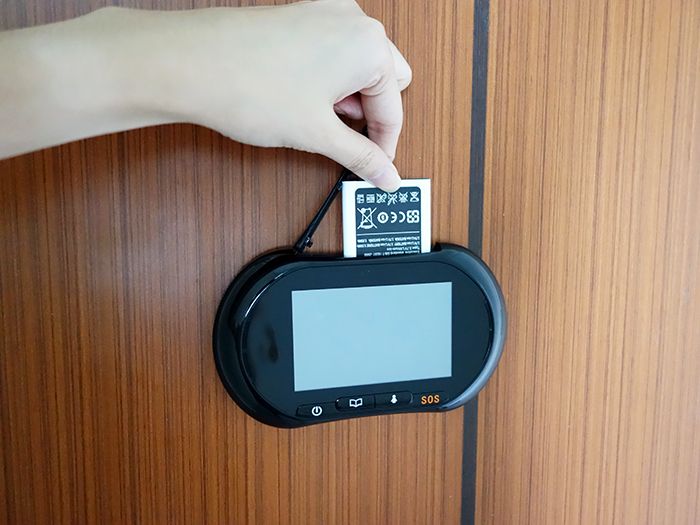 Each fully charged battery for the
iHome3 Peephole Camera
lasts for approximately 7-10 days and I loveeeee that rechargeable batteries are used for this! Most of the other peephole cameras use disposable batteries which I don't think is as environmental friendly. Additionally, the battery holder is located at the top of the viewer which provides easy replacement and we don't have to remove the viewer each time a battery change is required.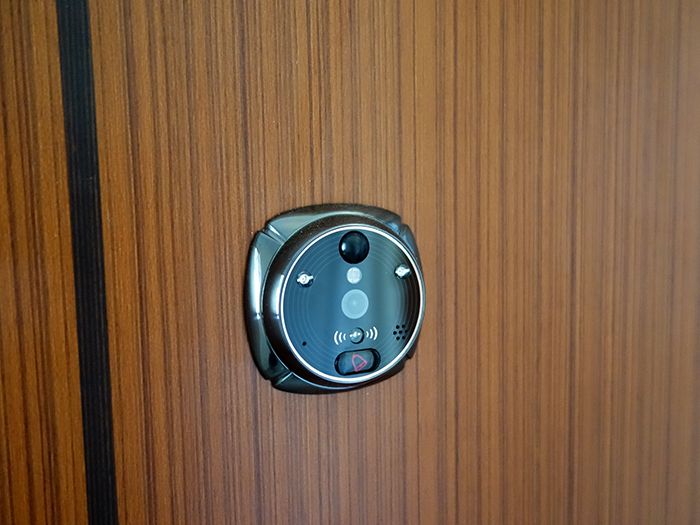 Other functions embedded in the
iHome3 Wifi Smart Peephole Doorbell
you might be interested in are:
- 2-way video call
- SOS call to pre-set emergency number with a SIM card in the camera
- Runs on wifi connection
- Acts as a doorbell on top of being a peephole camera
All in all, H and I are very pleased with this new security gadget installed in our home. We feel very much at ease when the both of us are not in, and especially for H who knows I'll always be in safe hands when I am home alone.
I've always believe that security should be the number one priority for the home especially when most of us consider it as our safe haven. Hence, if you have always been thinking of getting some kind of security feature for your adobe, I would recommend the
iHome3 Wifi Smart Peephole Doorbell
or if you don't need the Wifi feature, you can consider the
iHome 2 Peephole Doorbell
which has all the same functions.
The kind people at
Zenith Engineering
are offering my readers a
special rate of $288
(UP $368) for an unit of the
iHome3 Wifi Smart Peephole Doorbell
. To place an order, you can email them at
sales@zenithengineering.com.sg
or contact the owners at
82982157 / 9766 3890
. Quote my name (Jessica Tham or tippytapp) when you place your order to enjoy this special price!
For more information and updates about Zenith Engineering Trading Pte Ltd, check out their Facebook page (
www.facebook.com/zenithengineeringtrading
) or follow them on Instagram (
@zenith_engineering
).
Happy National Day, my dear Singaporeans! :)