Ever since H and I got our own place, we grew more particular about the quality of the products we use for the house and for ourselves. It's not that we always spend an exorbitant amount to get products with good quality... We just spend more time doing research and then spend even more time in departmental stores browsing and touching all the items on display before deciding on which to get.
When it comes to products that touches our skin like bed linens, towels, clothes, etc, H is especially picky. He likes soft and smooth materials, high thread counts, fabrics that are gentle on the skin. When I went to pick up some towels and sleep wear from Uchino (located at Takashimaya departmental store), I KNEW at first touch that H would be satisfied with the brand.
The Marshmallow Touch range from Uchino made of 100% cotton is especially soft without compromising on absorbency. It is fluffy but the fluff does not shed or stick to the body after every wipe if you know what I mean. So gentle to the skin, your babies would appreciate it as well.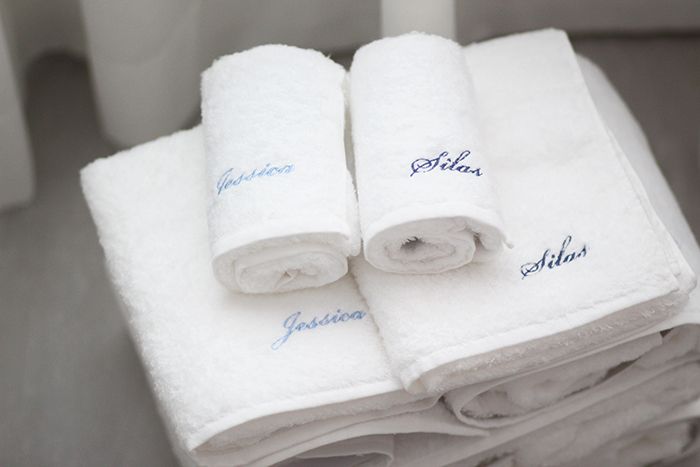 As you might've guessed, Uchino is a Japanese household brand and it is dedicated to create the world's finest towels and towel wear with quality materials according to Uchino quality standard. Great emphasis has been placed on the manufacturing process, and the towels have acquired Oeko-Tex® Class 1 (for infants) Certification, the most stringent quality standard for the towel industry. This means that the items are pleasant to use and can be trusted even when coming into contact with babies' mouths.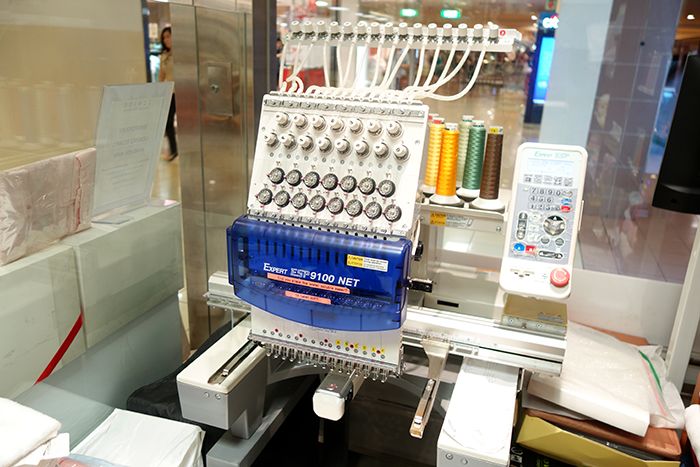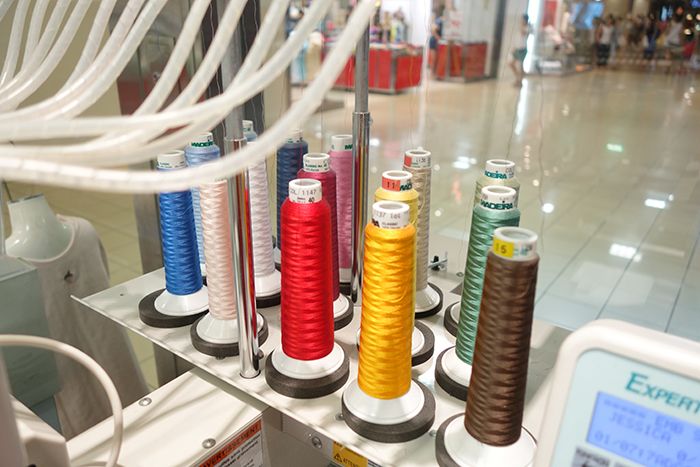 For all towels purchases with Uchino, you can opt for the embroidery service including words and/or icons. The towel embroidery machine you see above is one-of-its-kind and it is the only one available in Singapore currently.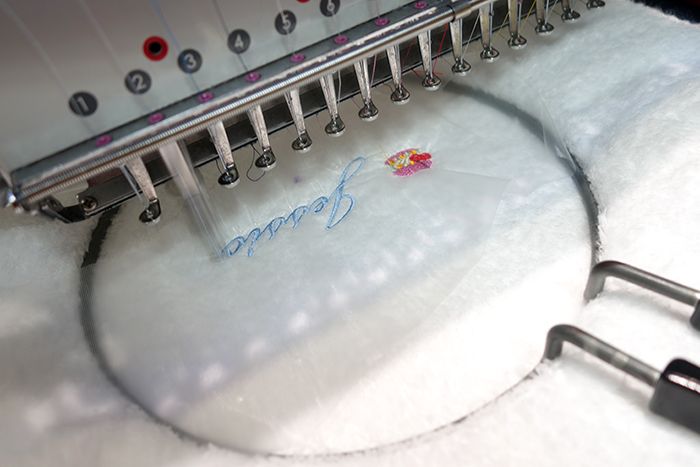 Work-in-progress.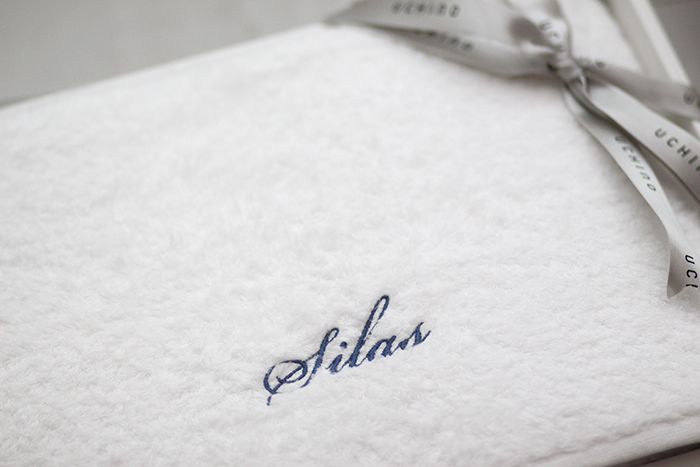 And there you have it!
Currently, H and I use different coloured towels for differentiation purposes (I don't want to share bacteria) but my ultimate favourite colour is still white for the house. With Uchino's embroidery service, I can have all the white towels I want!
I chose the cursive font 'cause I love how elegant it looks and yup, added a cute macaron on my bath towel too haha.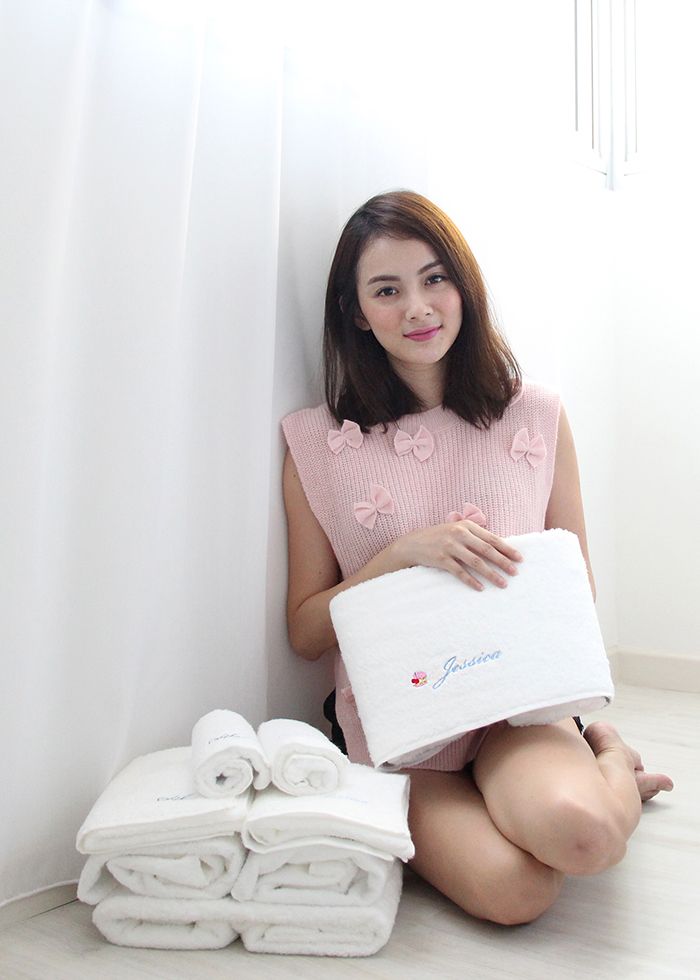 Personally, I think these personalised towels would make super awesome housewarming gifts. I've been there, done that (you know, getting a new house, housewarming parties, blah blah), and I would really appreciate receiving towels. Honestly. As you know, most couples would decide on the electronics and furnishing themselves and a lot of relatives/friends would end up getting add-ons (that are not necessities), such as blender/juicer/etc, which not many would actually use... But towels! Everyone needs towels. These would be such a treat!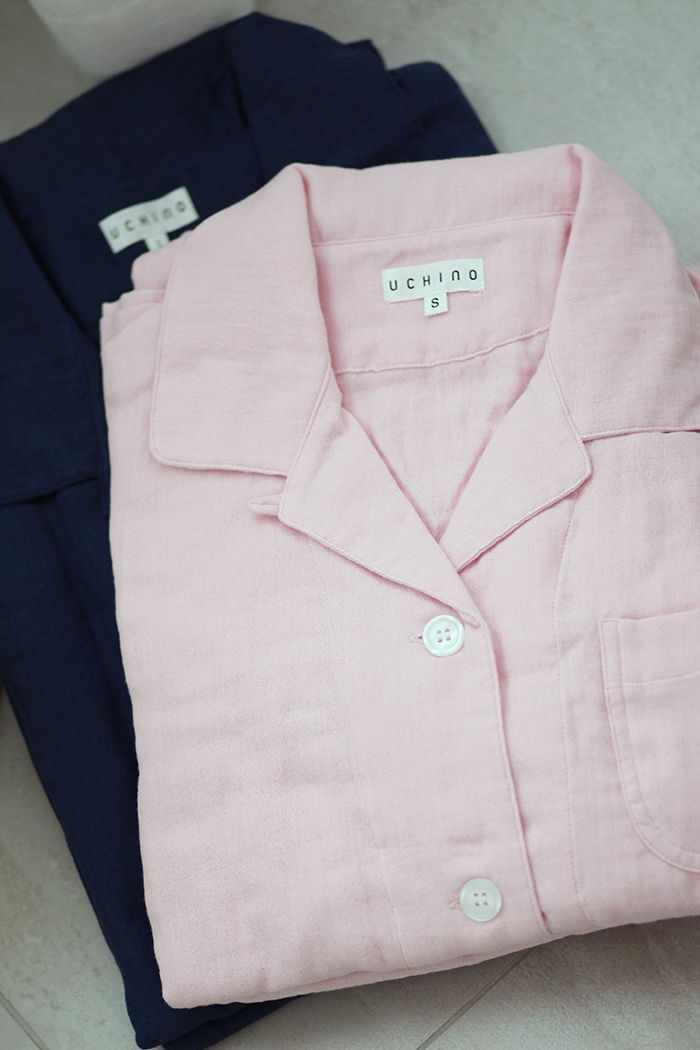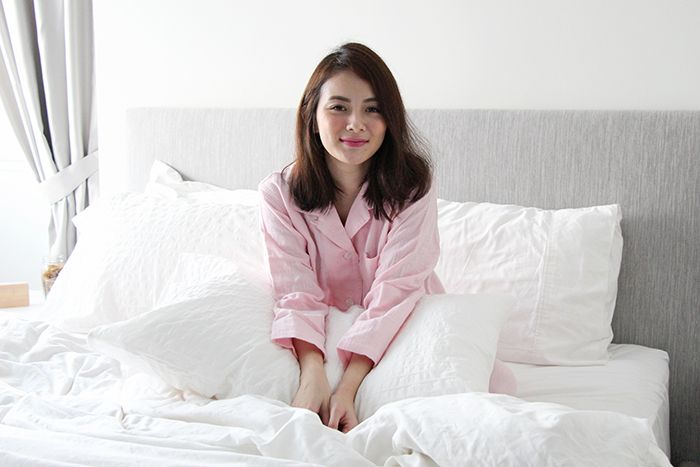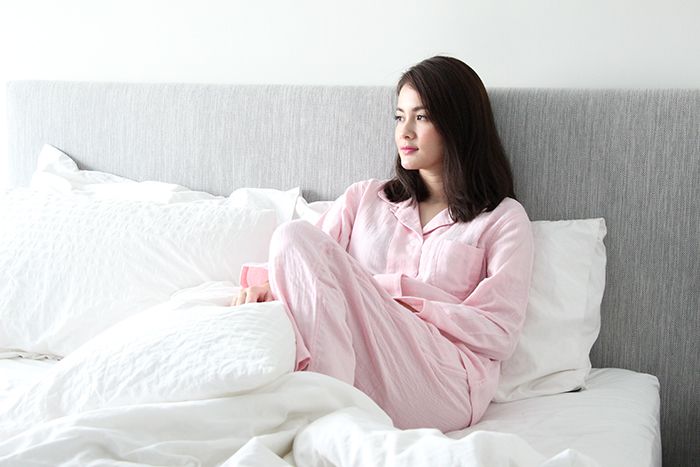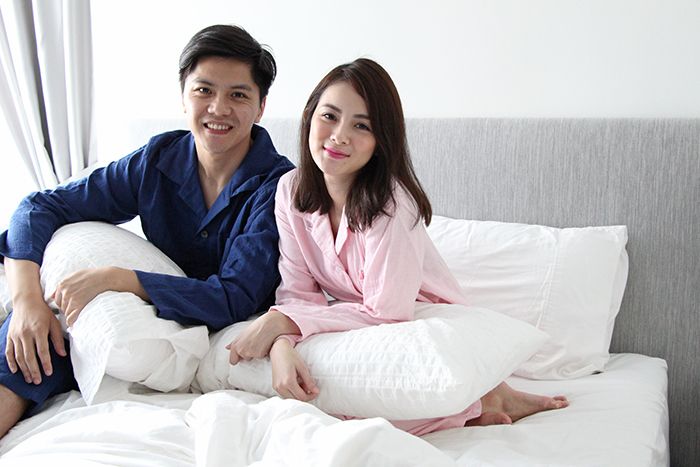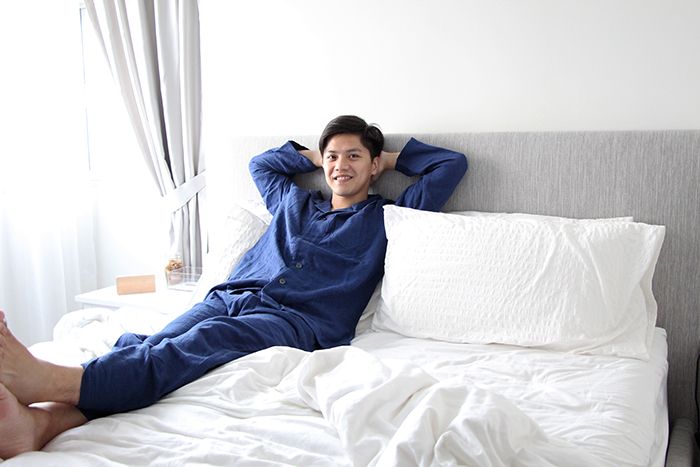 I also picked out a set of sleepwear each for H and I. They are made of cotton gauze which is the softest and most lightweight fabric around. The material is very airy and breathable, suitable even for our climate, and extremely comfy to wear in an air-conditioned room. New sleepwear for the upcoming Lunar New Year - checked!
Uchino is available at major departmental stores such as Takashimaya, Tangs, Isetan, etc.