You know, we always hear about hair care, going for hair treatments, the type of hair conditioners to use, etc, but we hardly ever hear about scalp care. Think of your scalp as the birthplace of a healthy hair care journey - without a healthy scalp, it is almost impossible to achieve smooth, shiny and healthy hair.
Did you know our scalp condition is the same as our skin? I have dry complexion and it's the same for my scalp. I mean, yeah, my face and scalp share the same skull but I just didn't think of it this way. I've learnt a lot about my scalp ever since I found out about
PHS Hairscience Lab
. PHS Hairscience is a full-fledged salon providing scalp and hair care services and it is a leader in the world of premium trichology. This is the place to go to if you want healthy scalp and beautiful hair. Let me share more with you in this entry.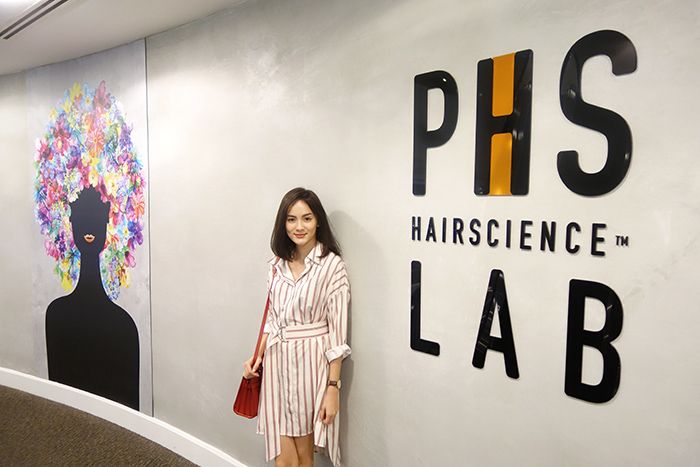 Unlike skin concerns, scalp problems are not visible. PHS Hairscience is able to customise professional treatments based on your scalp needs and/or design a home-treatment regime based on your scalp type and lifestyle requirements. It's almost akin to getting a facial!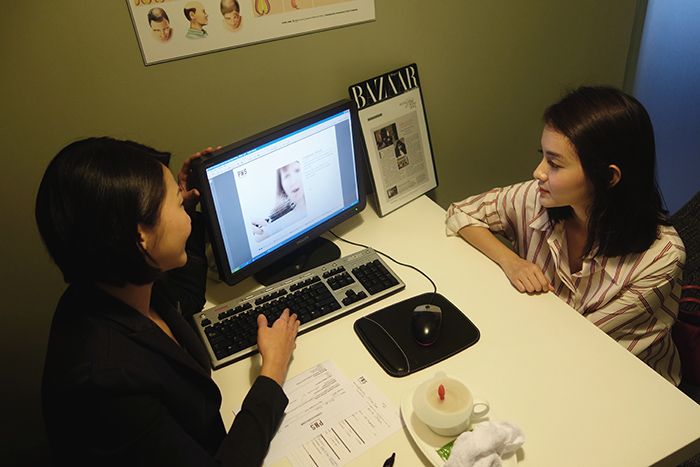 I notice I tend to experience more hair fall after a long absence of getting my hair washed at the hair salon. After my thorough consultation at PHS, I realise that's due to all the gunk and oil that's trapped in my scalp and around my hair follicles, causing my hair strands to fall off. The dirt around the hair follicles will also cause the new hair strand that's growing to be thinner than before.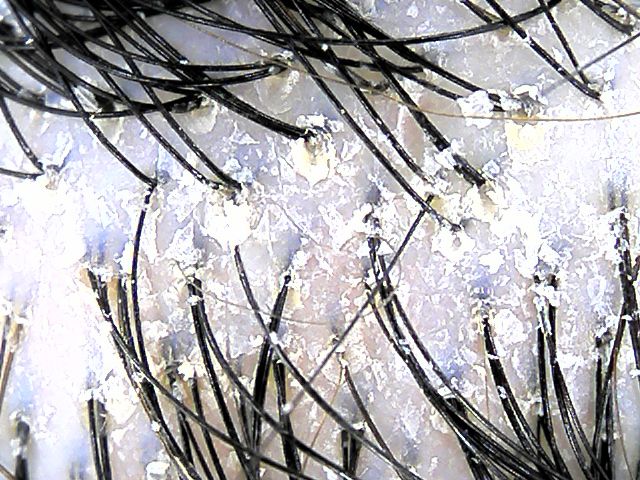 I've always thought I do a good job in washing my hair/scalp but obviously that's not the case. Just look at picture above taken from the scalp scan. All those white bits you see are the dirt and oil that's trapped on my scalp/around my hair follicles.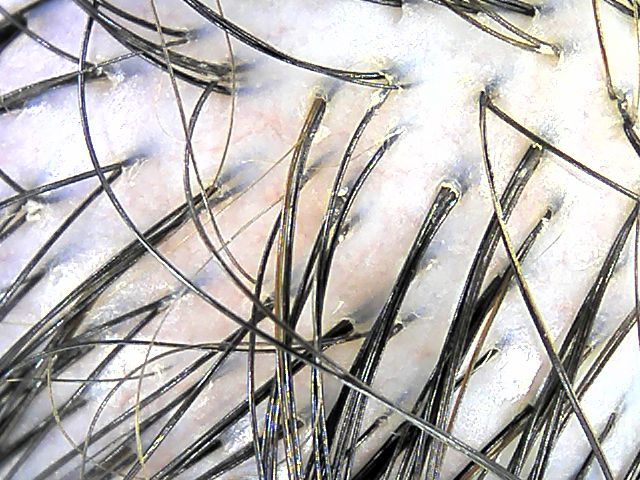 And here's a picture of my scalp scan immediately after the
PHS HAIRSCIENCE Detox Scalp Spa
treatment at the same area. My scalp looks so much cleaner and definitely not as eww-worthy as the before picture!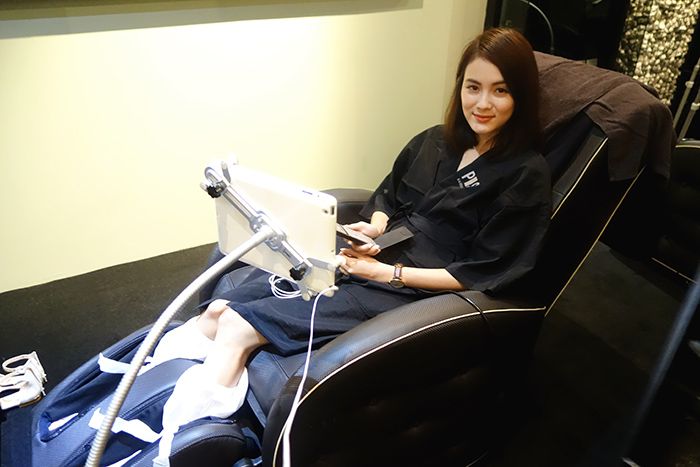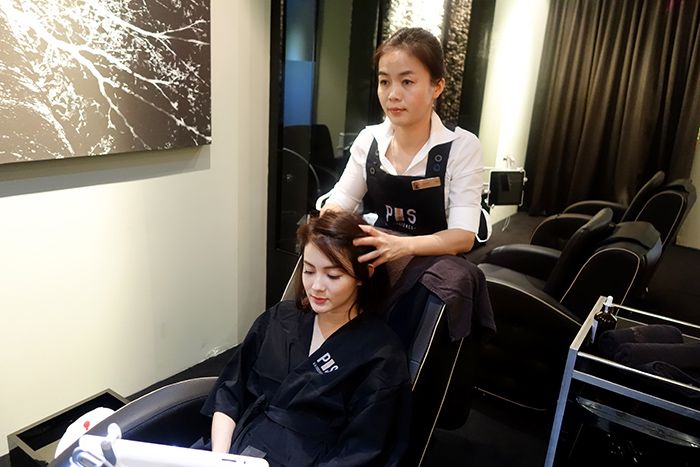 After my consultation, I was brought to the Spa room to start on my Detox treatment. The Spa room is tucked away from the salon area, which felt more exclusive and definitely quieter. For the entire duration, I was spamming the leg massage option on my massage chair while the therapist continued with the Detox treatment which also consisted of a head massage, and a 20 minute neck and shoulder massage. It was such a treat and I haven't felt this relaxed in a while!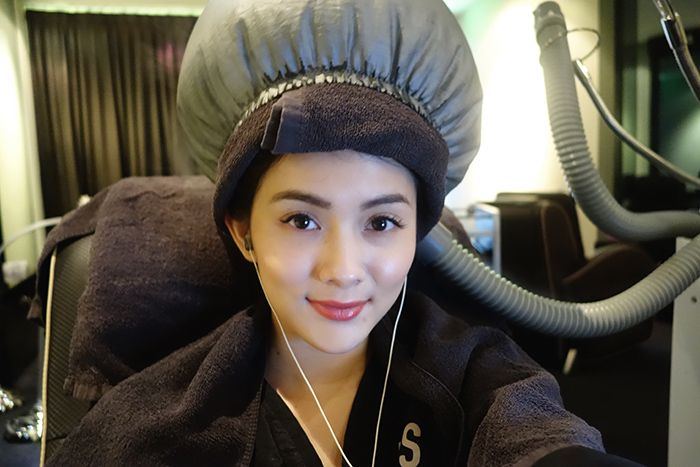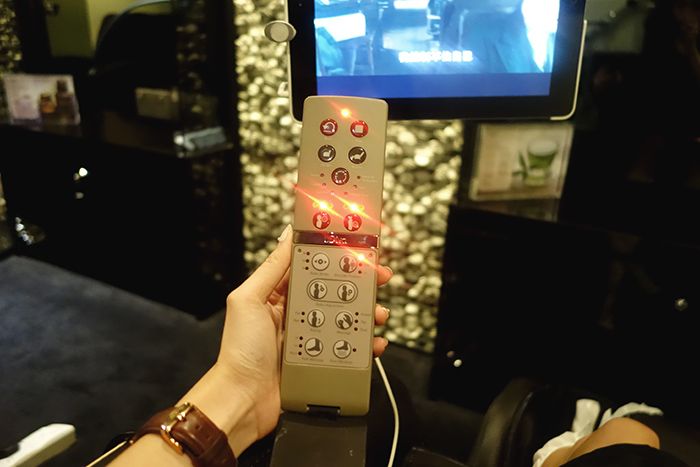 When I was left alone with the machine working its magic, I watched a movie. The entertainment system is two thumbs up - quite a couple of shows caught my eye! Not only that, the lush and modern setting complete with low lighting made a stress-free environment and I felt really comfortable.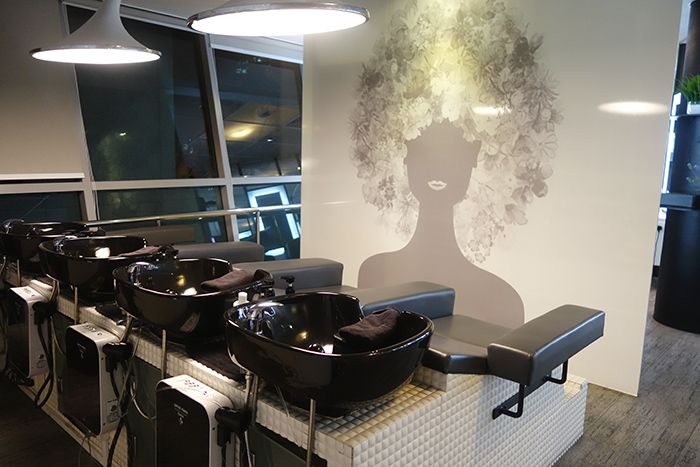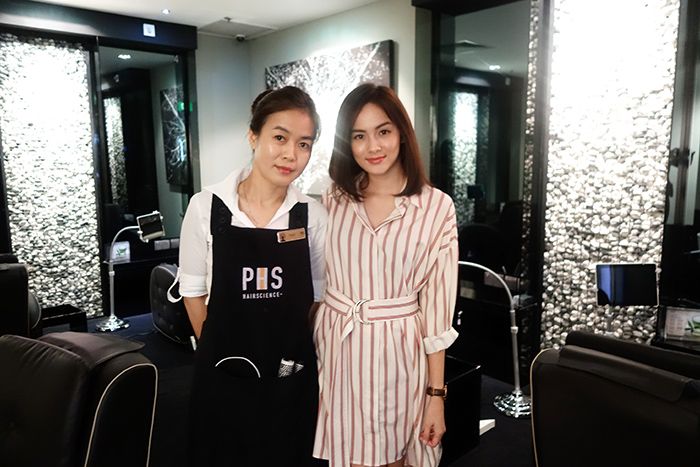 After the treatment, a full wash and blow were given to ensure that I leave the salon looking fresh and rejuvenated, with my scalp feeling much cleaner!
Personally, after my treatments at
PHS Hairscience
, I realised scalp treatments are an essential step. Just like getting facials to maintain your skin's health, maintaining optimal scalp health is crucial for healthy and happy hair.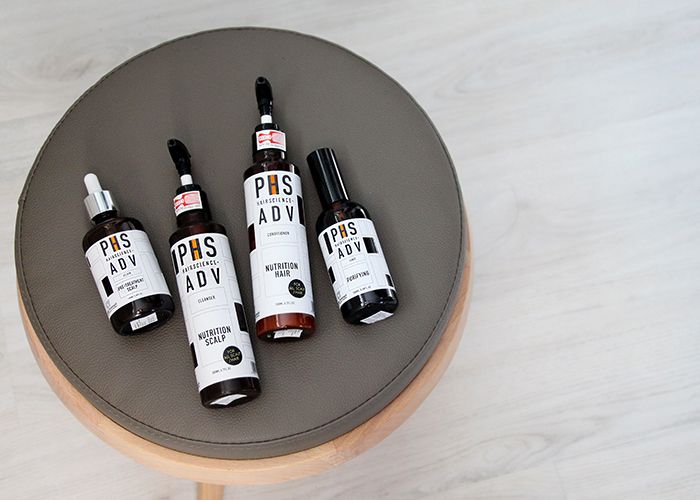 As mentioned previously, I have dry scalp and I do experience some hair loss. After the scalp treatment, I brought home products meant for home-treatment regime based on my scalp type and lifestyle requirements.
The products I brought home (from L-R):
1. Pre-Treatment Scalp Elixir
2. Nutrition Scalp Shampoo
3. Nutrition Hair Conditioner
4. Purifying Tonic
In this case, I guess prevention is always better than cure. Understanding your scalp type and using the right products is crucial in preventing scalp conditions. Did you know - the usual shampoos we get in drugstores/supermarkets are for hair and not for the scalp? There are scalp shampoos available and we are advised to wash our scalp once in the day and once at night to keep the oil and dirt at bay. Eventually, using scalp and hair care products can deliver better results in the long-term than just purely using products that work on only the hair.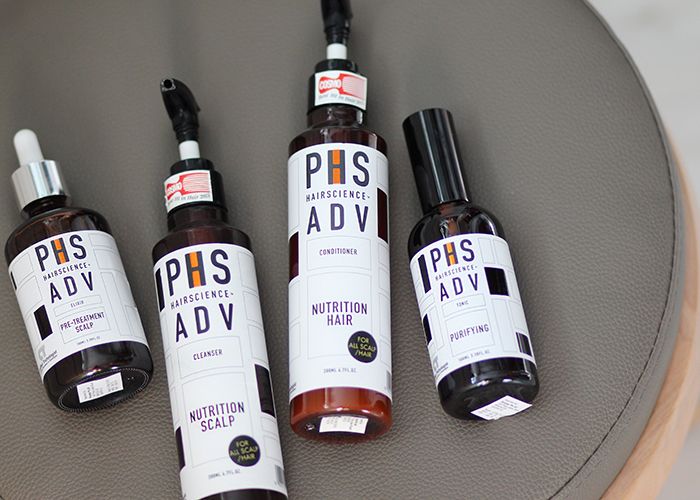 The range I brought home is for all scalp types and they are gentler on the scalp - especially suitable for my dry scalp. All the products are trichologist-certified and made of all-natural plant-based ingredients.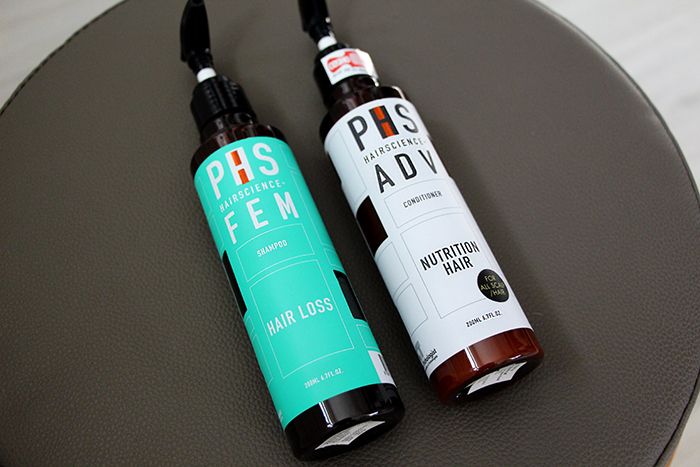 As I also experience hair loss, I alternate between the Hair Loss and Nutrition Scalp shampoo, using the same conditioner every day. The consultant recommended it this way as Hair Loss shampoos tend to be a little stronger and might be a little stressful on my dry scalp.
So the steps to achieving healthy and beautiful hair with PHS products are:
1. Exfoliate with the Pre-Treatment Scalp Elixir (once a week for oily/dandruff; once every 2 weeks for dry/sensitive scalps)
2. Cleanse with a scalp-specific scalp cleanser (this acts as your shampoo)
3. Condition/Hydrate with a Hair Conditioner
4. Treat/Strengthen your scalp with a scalp specific Scalp Tonic (think of this as your facial moisturizer/serum for your scalp)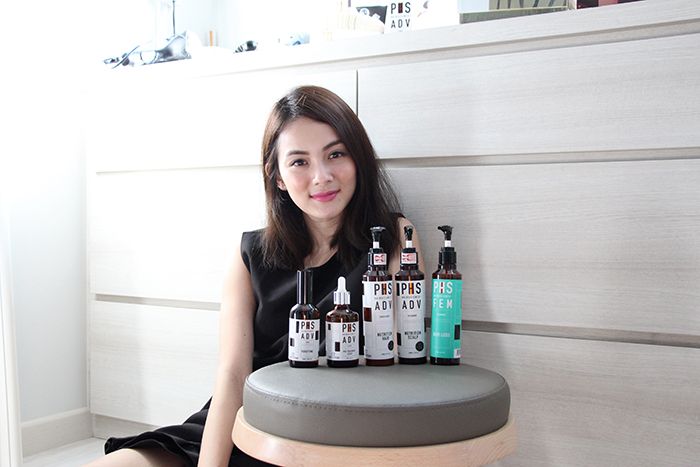 PHS Hairscience products are available at
scalp.sg/tippy
, PHS Hair Science Labs and leading SASA Outlets.
As an exclusive to my readers, PHS Hairscience is offering a 20% discount storewide on their
e-store products
when you use the discount code "TIPPY20".
In addition, for first time customers who would like to experience the Detox Scalp Spa Therapy, PHS Hairscience is offering an exclusive trial price of $88 and including a complimentary Nutrition hair therapy for an all-round boost for your hair from root to tip.
To redeem, simply quote "TIPPY" when calling to book your appointment at 6692 0662 or fill in TIPPY in the information field when booking online here:
http://www.phshairscience.com/pages/appointment
PHS Hairscience
is located at:
- Ngee Ann City #05-25A/B
- Plaza Singapura #04-34/35
- Wheelock Place #04-12
One thing is for sure - if you want great hair, you'll need a healthy scalp too. So take care of your scalp's health!