Watch the video I did with Jurong Point here
If you are wondering what am I doing in Jurong Point Shopping Centre, well, because I travel for food and shopping. I recently discover I can have all my favourite Asian food under one roof. Jurong Point has a Malaysia themed food court - Malaysia Boleh and so, HELLO THERE KL black hokkien mee! Penang char kway teow! Please also treat yourself to the Hong Kong delicacies at Mongkok (located on Level 3) and do stop by Tuk Tuk Cha for authentic Thai Iced Tea! Ahh, simple food like these make me so happy and I'm glad I don't have to fly to separate destinations to get my cravings satiated.
Thankfully, other than food, there's lots to do in Jurong Point (it's the largest suburban mall in Singapore, after all!) so you will see me popping in and out of stores after my meal. In fact, I can spend an entire afternoon in the mall because it's so huge and there is everything I need.
I thought it'll be fun to do up a shopping guide as you
#followmeto
Jurong Point, your next fashion destination, as I play dress up in the stores and share some of my picks since it's the GSS, also known as the best time to shop during the year.
First stop,
Esprit
(
#01-34, JP1
)!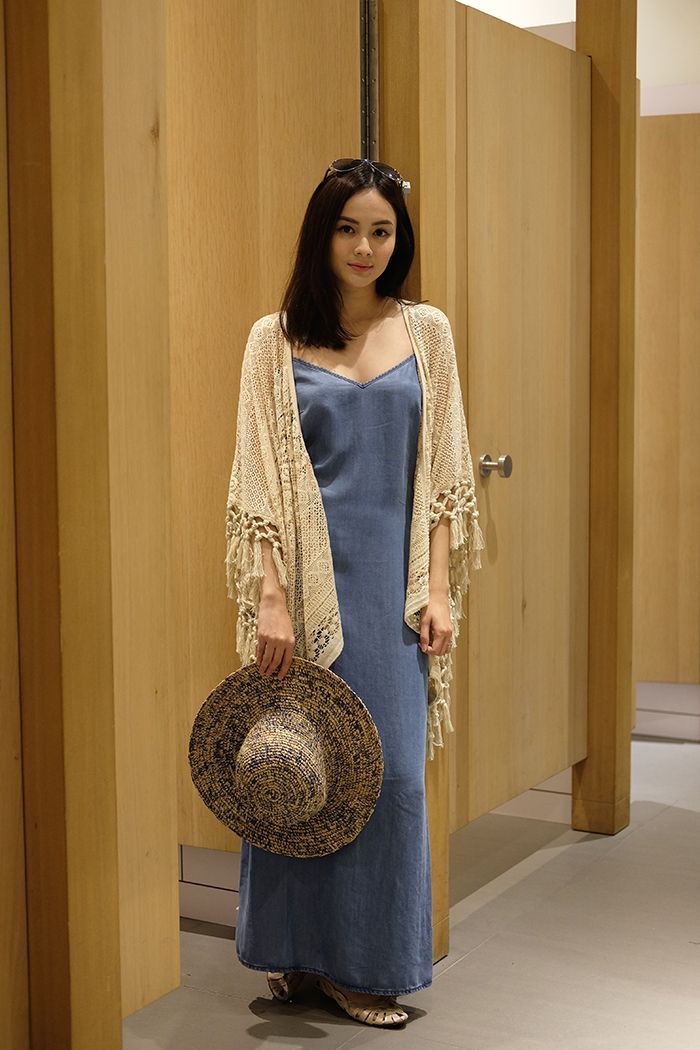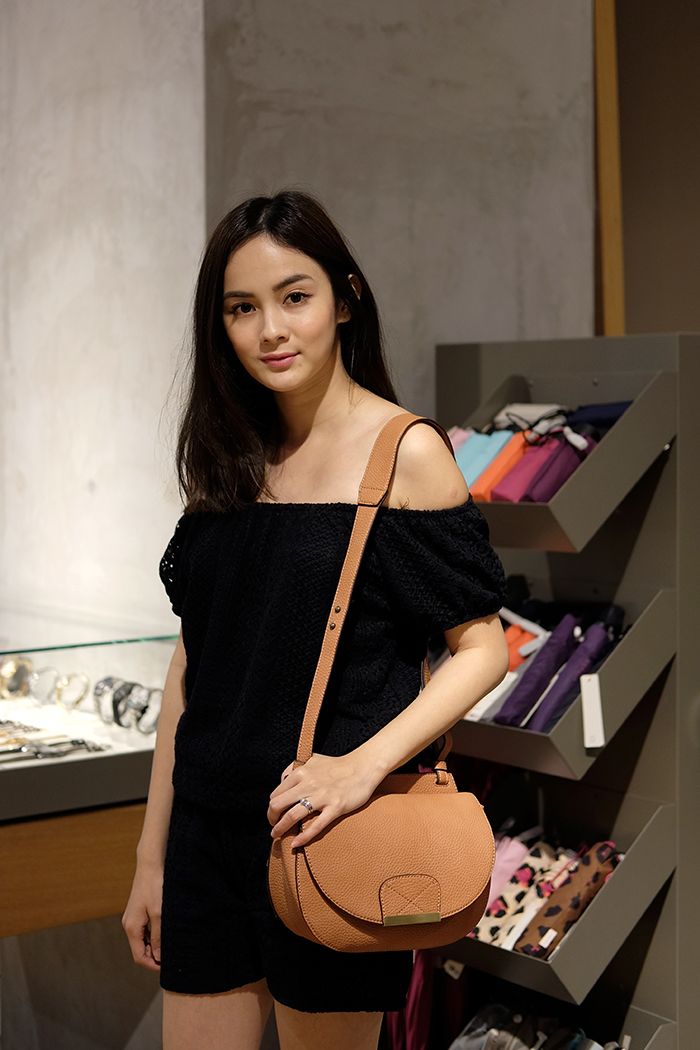 I picked 3 outfits from the huge selection available in store. For something more formal/dressy, I don't think you could go wrong with a maxi dress (the chambray fabric was so soft on the skin btw!). Add on a straw hat and a knit cover-up for that beach vacation and there you go, additional mileage for the dress!
If you are doing casual for the weekend, my picks are the soft printed blouses and shorts or the off-shoulder playsuit. The leather selection in classic and earthy tones will add an edge to your outfit.
Other similar store alternatives I'd recommend are Uniqlo and G2000.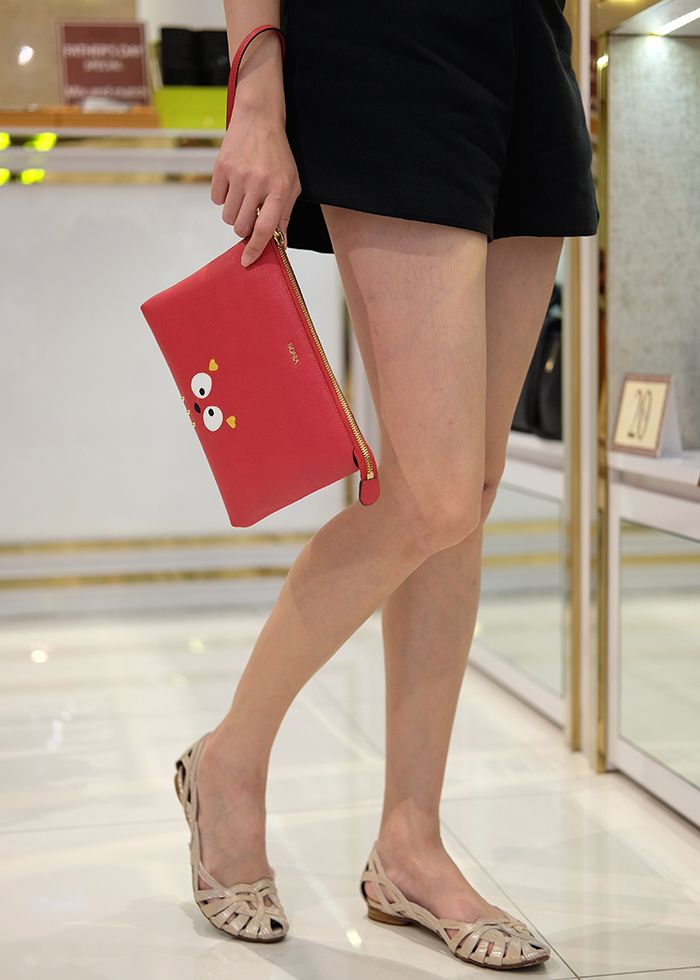 Moving on, located in the same wing as Esprit, is Bonia (#01-02, JP1).
Aren't those floral embellished bags the cutest designs you've seen this week?? I love Bonia's recent trendy designs. They are fun and cute and are definitely gonna make a statement with your outfits. If girly is not up your alley, opt for the safer colours and classic silhouettes!
I guess it is pretty obvious the petite cross body is my favourite of all. In fact, it was the first bag I reached out for after I entered the store!
So we've got our outfit and bag settled, it's time for the shoes.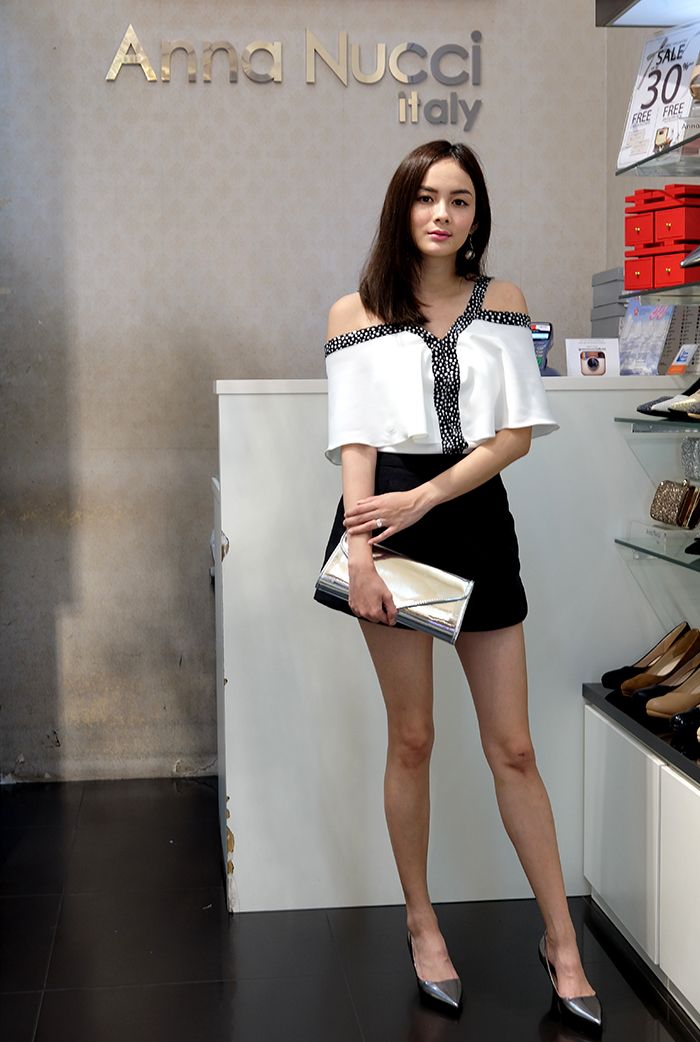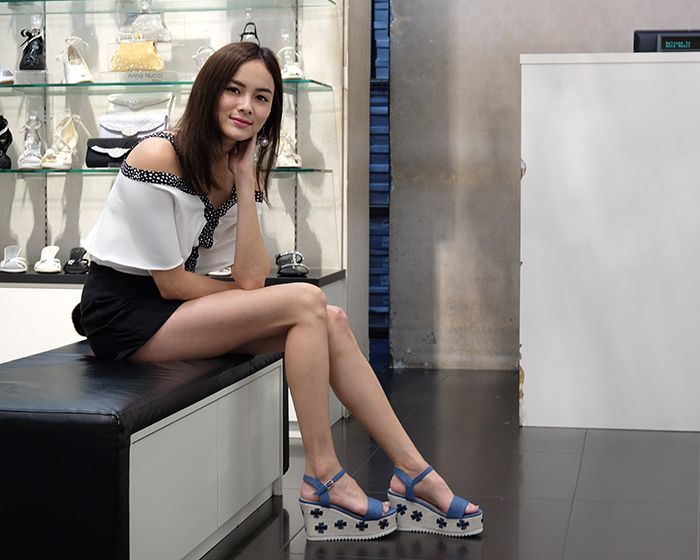 Contrary to popular beliefs,
Anna Nucci
(
#01-11, JP2
) is not just for the brides-to-be. Personally, I feel there is a good mix of the style of shoes available for different occasions. I am not very adventurous when it comes to footwear and I tend to stick to simple designs and colours but the denim sandals with embroidered wedge stole my heart. The height was comfortable and they were so easy to walk in!

Head over to Charles & Keith, DMK and Jelly Bunny for more shoe shopping!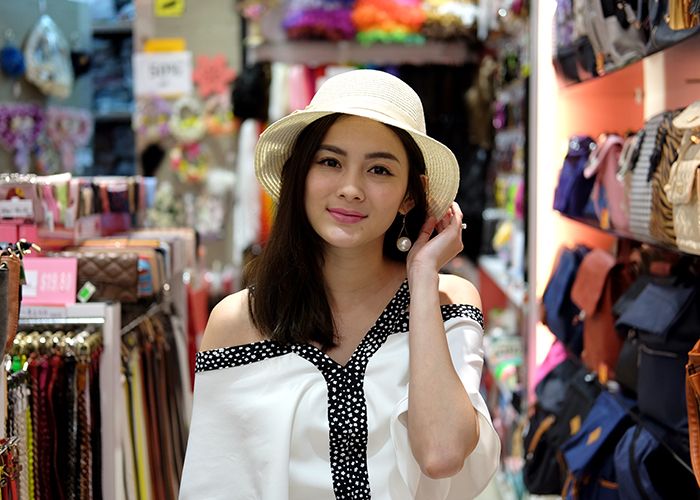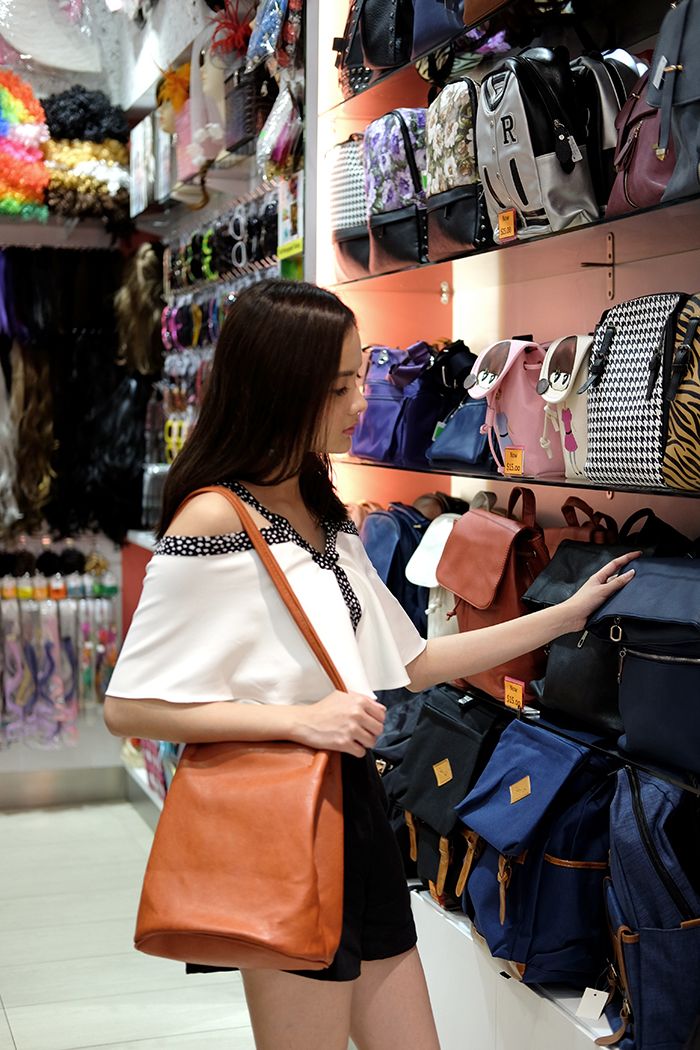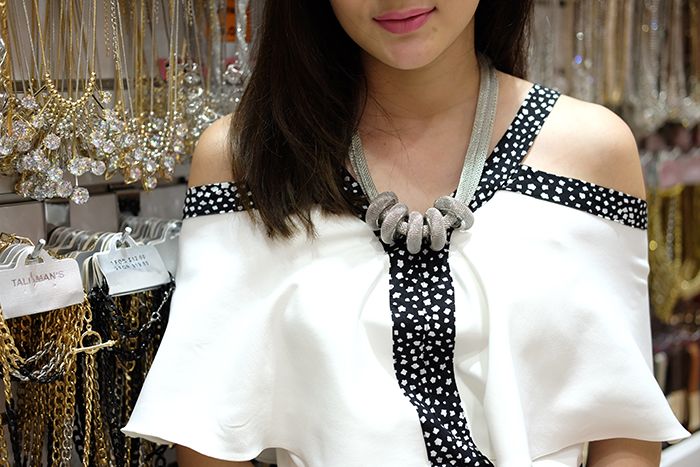 And for my last stop of the day, I went to browse for some accessories at Talisman's (#03-67, JP2) to spice up my wardrobe. This is the place if you are looking for a funky headgear, chunky necklace or costume jewellery.
You can also check out Lovisa on Level 1 if you are looking for accessories adorned with precious stones.
---
I hope you are getting excited because Jurong Point Shopping Centre has even MORE to offer. As if >100 fashion retailers at Jurong Point are not enough, from today till 10th July 2016, there is a 10-day pop-up event known as "Wardrobe U" happening at Jurong Point, level B1 of JP1 and JP2! Shoppers like you and me can look forward to first-to-launch island wide collections and enjoy discounts of up to 75%!
The event space has been uniquely transformed into a 200-metres long walk-in wardrobe, housing the season's latest styles. Here, you'd be sure to find fashion forward items or style staples to build your dream wardrobe.
Some of the participating brands are:
- Chomel
- The Dress Society
- Kappa
- Mitju
- Nu Jelly
- Purpur
What's more - first 500 shoppers to spend $100 ($150 at partner merchants, max 2 combined same-day receipts) at Wardrobe U retailers* will receive a $50 fashion voucher!! You're literally spending to save!
Hang on, there's MORE. Get yourself in the Jurong Point lucky draw by spending a minimum of $50 (maximum 2 same-day receipts) at any fashion stores and/or Wardrobe U from now till 31 August 2016 to qualify for the fashion e-draw! Every $50 spend gives you one chance ($150 will give you 3 chances!) and ONE lucky winner will walk away with $10,000 (what!!) worth of JP gift vouchers!
If you've been eyeing that bag/dress for a while now, I hope I gave you enough reasons to shop this month :) See you at Jurong Point this weekend if you're gonna be there too! x