You know, I've been battling with hair loss for the longest time,
and I think it's in the genes 'cause my mum loses a lot of hair too.
But thankfully, she STILL has a head full of hair for her age!
I've also been told by hairdressers I've very thick hair
but I just cannot stand seeing strands of hair leaving my scalp :(
Another likely cause could also be due to the frequent climate change I experience
since I always fly from summer (home) to cities in the midst of winter.
When I was in Barcelona the other day,
I got a shock when I looked at the bathroom floor after I blew my hair dry
'cause it was full of hair T_T
Heart pain.
I gave my hair so much good (hair) food only to see them all leaving me.
I was so stressed over this so I confided in my friends
and Saufung recommended me to try Rene Furterer's Forticea shampoo
targeted at hair thinning!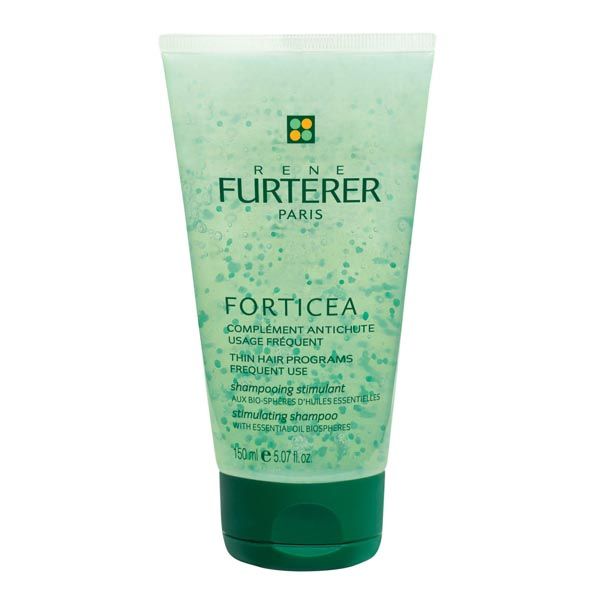 I have to say...
It really works for me and I'm finishing my second tube now!
You have to rub the shampoo into your scalp from the neck upwards
and it's suitable for daily use.
I drop a lot lesser hair now when I'm home (can't say the same when I'm in cold climate)
and somehow, my head of hair feels thicker even though this doesn't promote hair growth.
A hair conditioner is definitely needed as hair feels kinda rough after the shampoo is rinsed away!
After I realised this is a brand from France,
I have been checking out pharmacies in Paris and now I am hooked to their drugstore brands!
I bought a couple of shampoos from other French brands as well and this month end,
I am going to check out their beauty/skincare products!
I heard Caudalie and Bioderma are pretty good, anything else?
Always on a quest to achieve perfect skin so please share with me, thank you!! ^.^