Hi guys!
LIFE IS HECTIC because I am trying to juggle three main things in my life currently.
Namely, my full-time job, TippyJess.com and this blog.
I cannot believe I am saying this but - 24 hours a day is really Not enough.
These days, I never get enough sleep and there are never-ending errands to run.
I have lots of stuff I would like to share but I don't have enough time :(
Besides that, I still have my life to plan.
H and I are in the midst of confirming a ballroom for our wedding,
as well as deciding on a bridal package.
After that, we have to research on the actual day photographer and videographer...
As long as we have all these settled, I think the wedding preparations are almost done!!!
HAHAHA I WISH.


I still have gowns to worry about... (of course)
And I'm considering customising three gowns.
I KNOW, I'm as excited as you about the gowns!!!
And then there's still the photoshoot locations to think about...
I'm kinda like handling EVERYTHING
because I am a control freak + perfectionist.
I was telling H the other day,
"I think I'll ask the wedding photographer to show me the picture after every single take."
H agreed that I'll probably run over to the photographer and ask him to "SHOW ME SHOW ME!"
like how I always taunt him whenever he takes outfit pictures for me HAHAHAHA.
Enough ranting!
Today I'm here to share about Skin C's first eye cream!
Jeneen invited me to their workshop three weeks ago and I brought my sister along.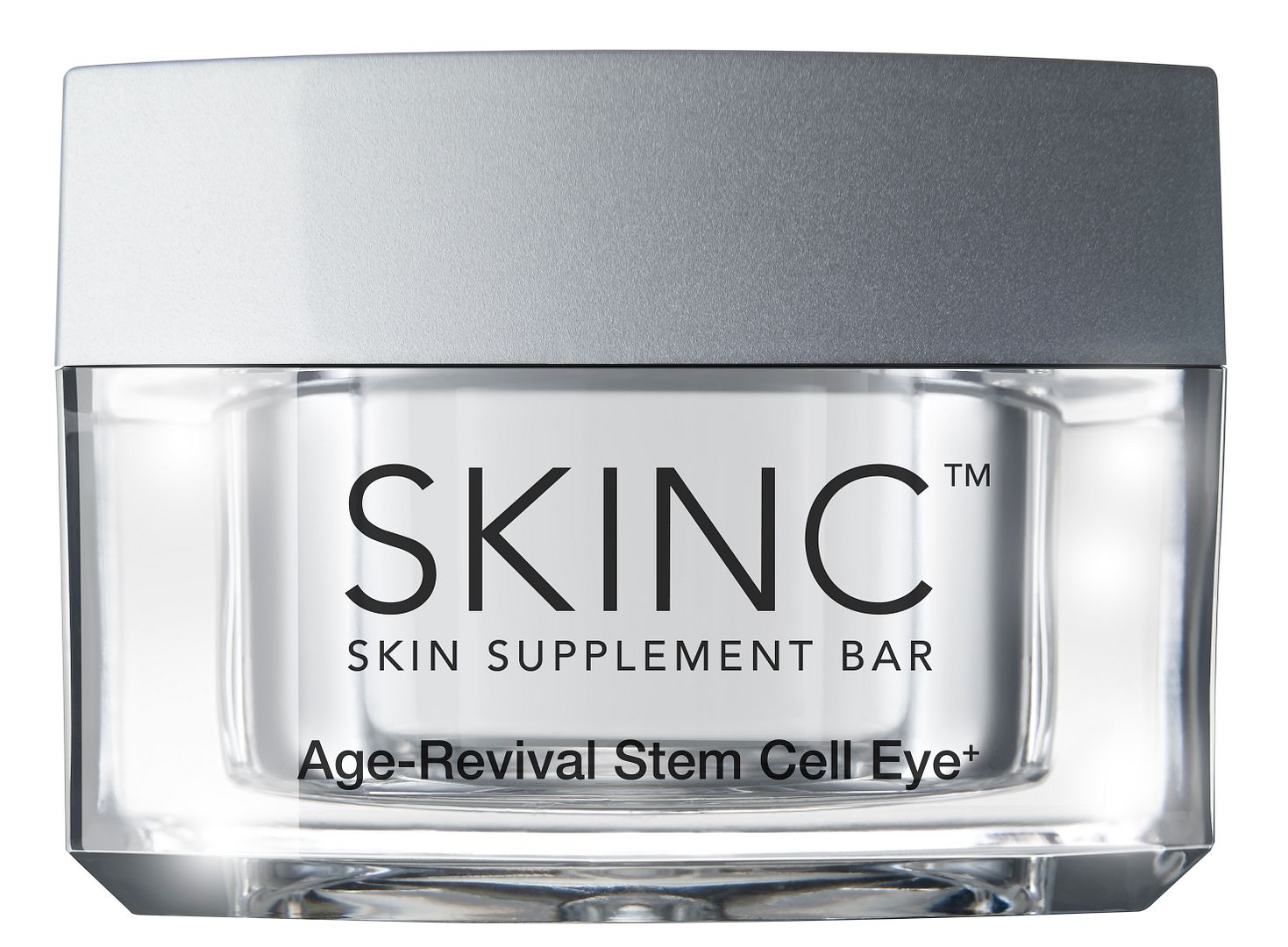 I have seen Skin C's products in the inflight catalogue
and was always interested to try something from there
but I don't know what exactly.
Luckily there was this workshop where I learnt not only about their eye cream
but other products as well!
Skin Inc took
five
years to perfe
ct the

Age-Revival Stem Cell Eye+
w

hich
solves 5 key problems such as fine lines, wrinkles, dark circles, puffiness and sagging.
Basically all-in-one.
I was looking around for a new eye cream and it wasn't easy trying to find a brand
which targets every problem the eye area has/will have.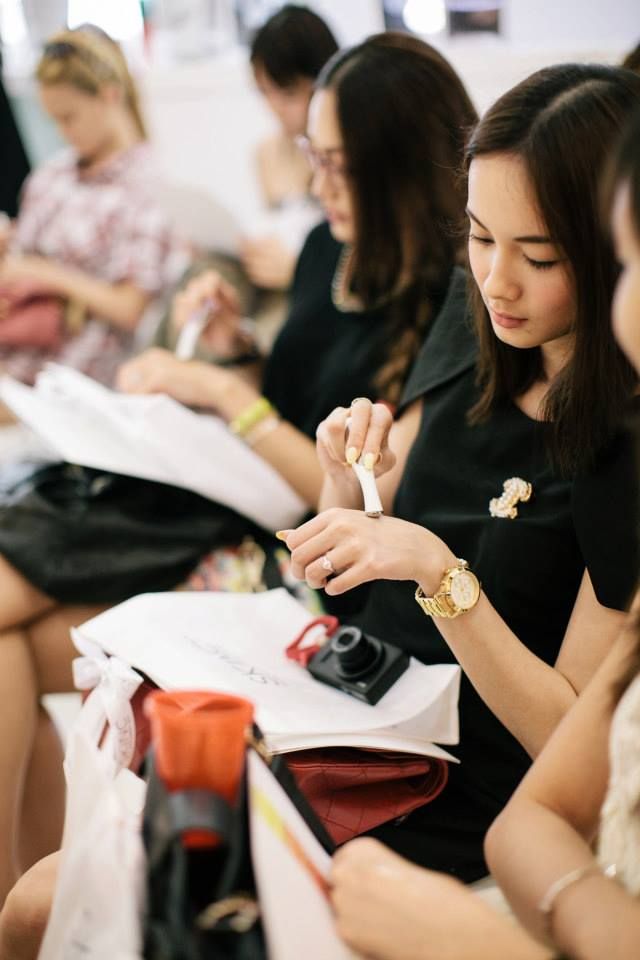 The key ingredient in this super age-defence eye cream is the Uttwiler Spätlauber,
a rare and endangered species of apple from Japan.
This plant has the incredible ability to remain in pristine condition without shriveling
when stored away for extended periods of time.
The results from the Eye+:
firmer, younger looking eyes and a refreshed you.
91% of women saw smoother skin around the eyes
I usually buy eye gels because I get milia seeds easily and gels are lighter in texture.
Surprisingly, the thick cream gets absorbed very quickly into my under eye area
and no milia seeds so far!
I've been using it for 3 weeks now (yup, started from the day I got it haha)
and I have to agree, on some days,
my dark eye circles are less visible!
And those are the days where I skipped the concealer!
After the workshop, time for
pictures with the other pretty girls!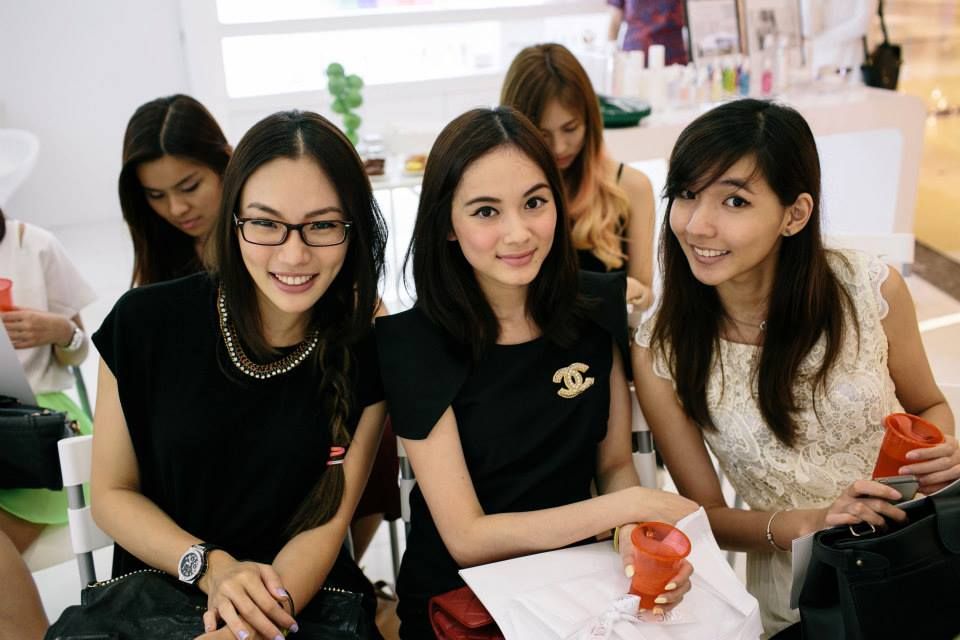 With Velda and my sister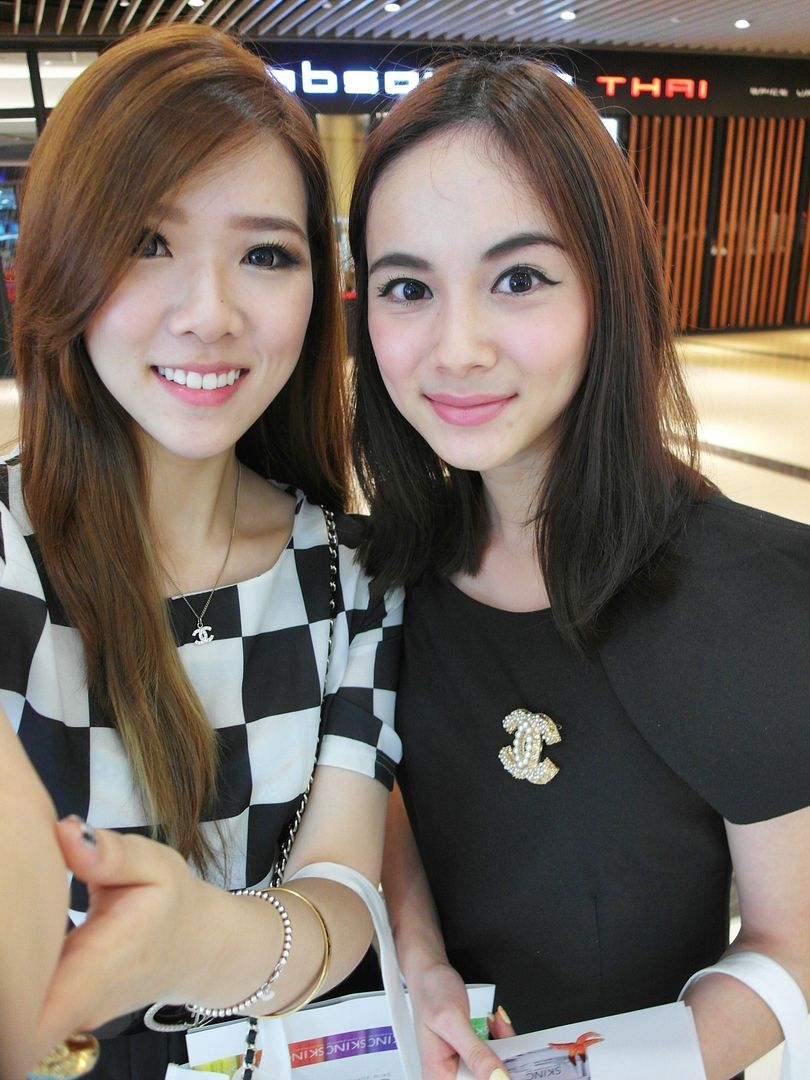 Meiting has super nice skin!
So radiant looking!
With Jeneen the brand manager.
And yes, nobody ever said my sister and I look alike.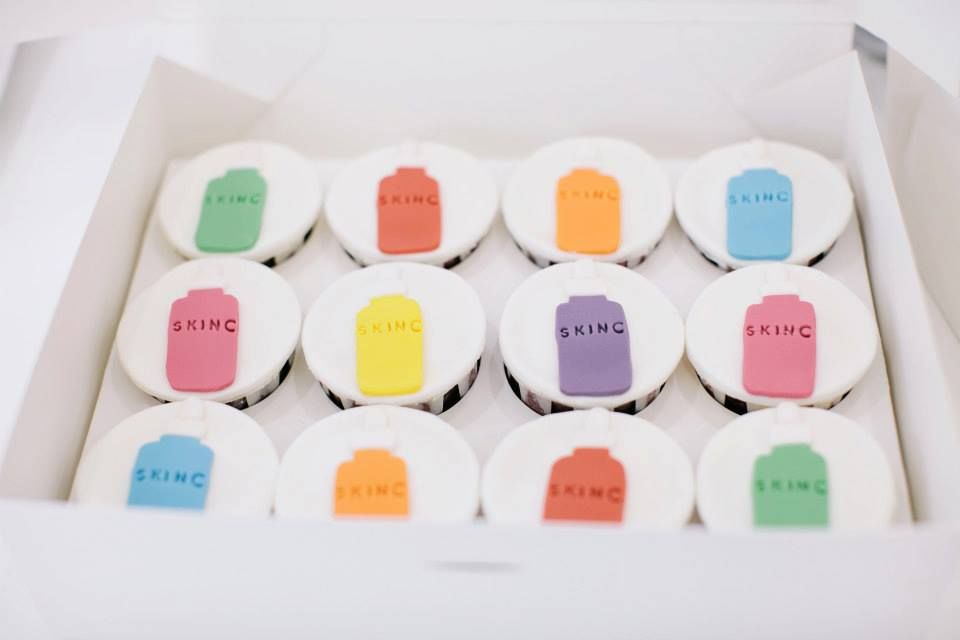 Pretty sweet treats after the workshop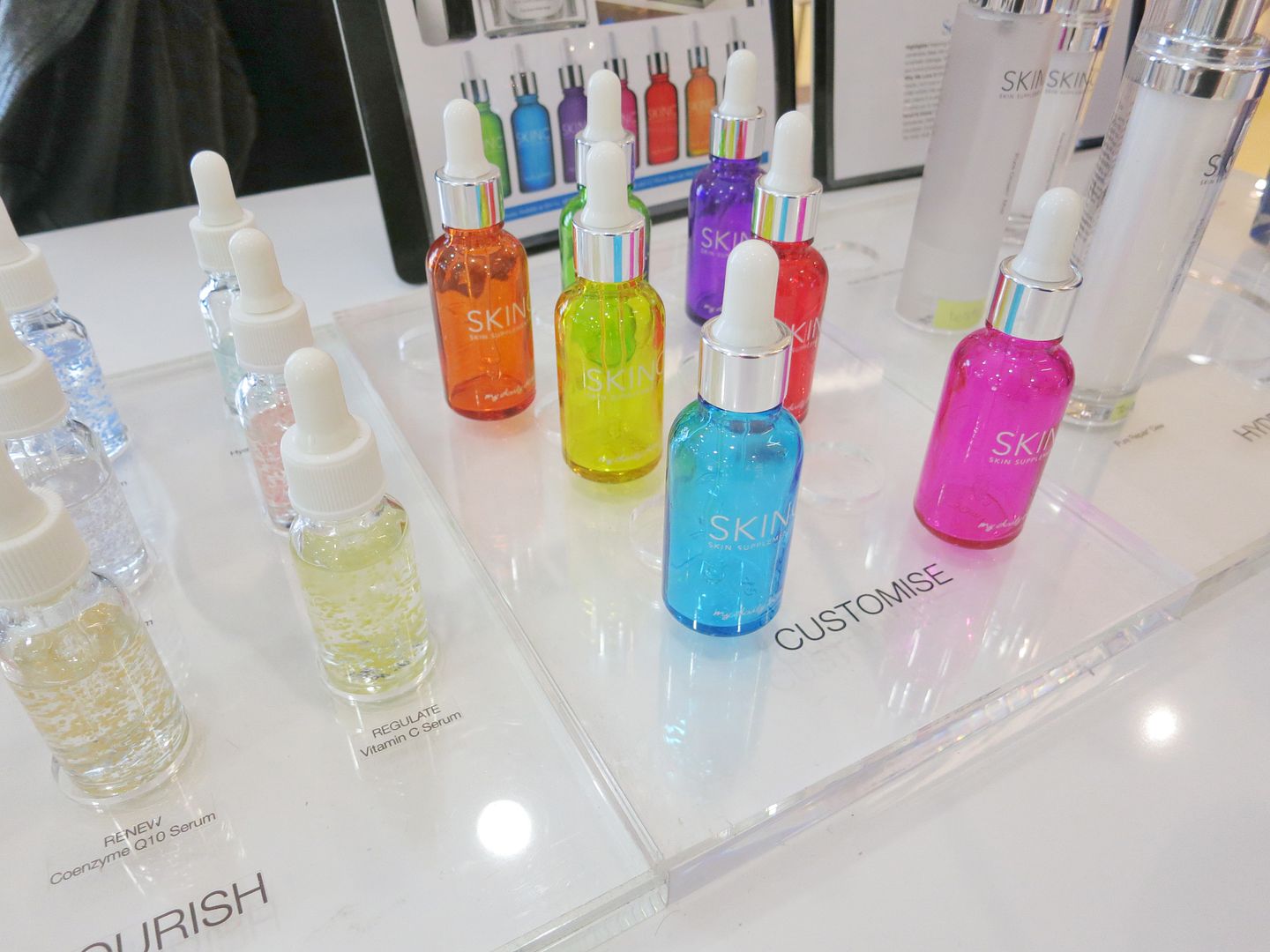 I was extremely interested in the range of serums they have.
Depending on what your skin needs,
you can mix and match up to 3 different types of serum!
I am almost finishing my bottle of serum, might check this out again!
And the Deep Sea Hydrating Mask too!
Too many things!
If you have the time, check out our new arrivals in store! :)
XX
Jessica