H and I took the chance to check out a couple of new food haunts we've been wanting to go to, over the last long weekend!
First up,
Parco Caffe!
This restaurant is located at Raeburn Park, which is reallyyyyy out of the way and kinda ulu but let me tell you, the food is worth travelling for!
I love the menu! It consists of basically everything I like to eat so everything sounds absolutely yummy to me! But I already knew what I was going to order beforehand so we wasted no time looking through the menu haha.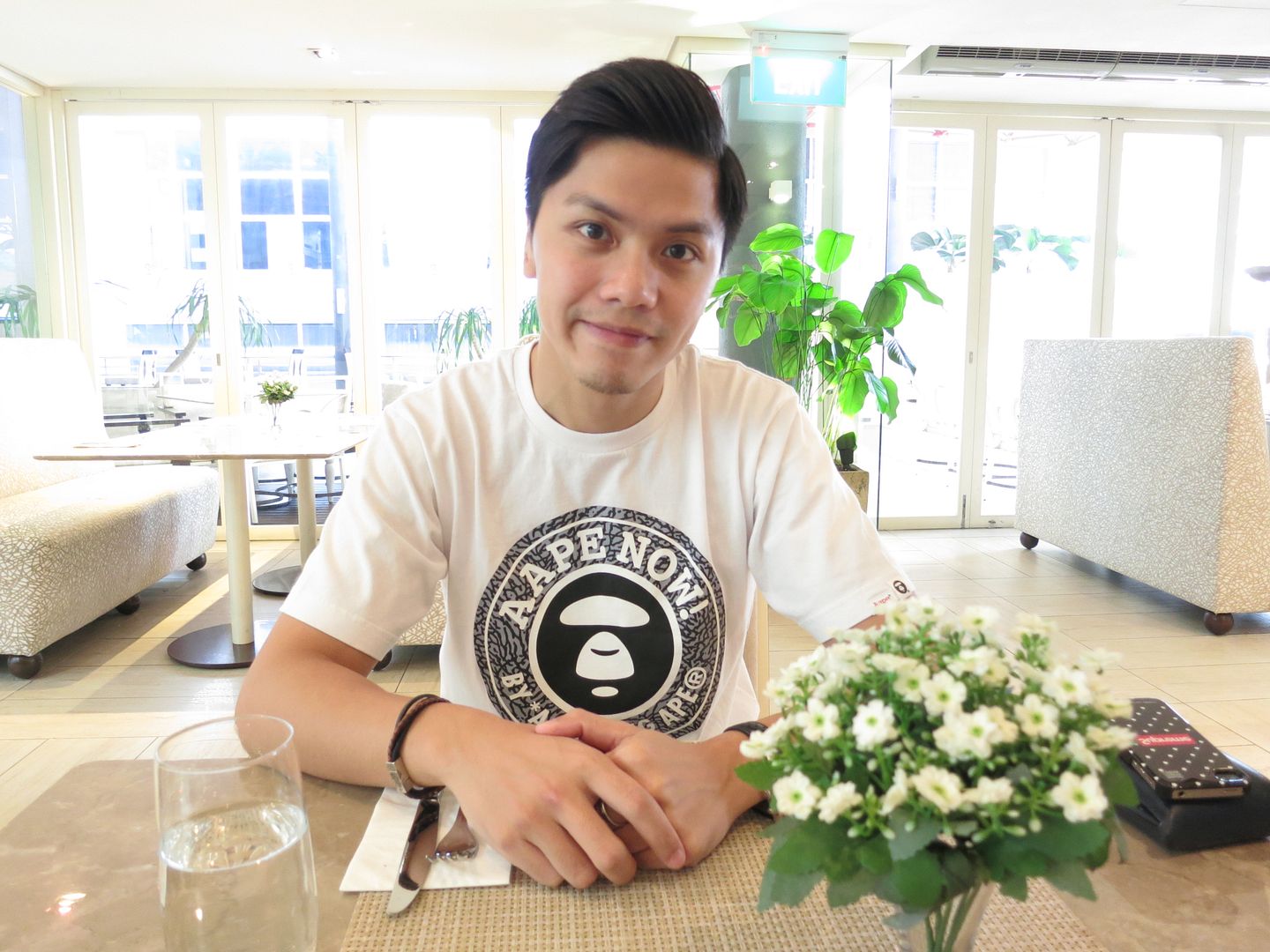 My eggs benny with foie gras and wild mushrooms!!!
JUST LOOK AT THIS!
I mean, I don't just love it because of the foie gras
(but that alone already makes this a winning dish)...
The eggs were perfectly poached and I love my hollandaise sauce
with an obvious flavour of lemon so that was great!
On the other muffin,
I thought the combination of hoishimeiji mushroom and foie gras was perfect!!
I enjoyed my dish thoroughly!
H had the scrambled eggs with black truffle!
I'm not usually a fan of scrambled eggs
as some restaurants add milk/cream to it and I don't like dairy products.
But Parco's version was absolutely delicious!
They were pretty generous with the black truffle and the fragrance of it, HMMMMM!
I'm also a fan of (any) mushrooms and bacon so I'd recommend this!
And then on another day, we made blueberry pancakes for brunch!
I never knew pancakes were THAT easy to make!
I see us having lots of pancakes in future ;)
I'm a big lover of bak chor mee and my current favourites
are the bak chor mee sua at BK Eating House (Boat Quay)
and the bak chor mee tai mak at...
Changi Airport Terminal 3's food court.
Yeah, I know right.
I've been eating at airport's for years
and there's always a long queue during peak hours and it never fails to satisfy!
So when I got wind of all this rave about Tai Hwa Bak Chor Mee,
I HAD to go try it out myself.
We had a really late lunch, think it was a Saturday and omgggg we waited for an hour!
AN HOUR!!!
It was insane!
Although the ingredients are important,
I think the noodles (in this case, mee kia) are Equally important.
The pork balls and liver, everything was fine,
and I especially love the fried fish thingy.
BUT
the noodles were a total letdown :(
It was soggy (H said uncooked) and I didn't finish it in the end.
I noticed the lady on the other table also left her mee kia untouched.
Such a disappointment, definitely Not worth the hour wait.
Ten minutes, probably.
Anyone knows of any yummy bak chor mee anywhere please let me know! :>
p/s: we've updated
TIPPYJESS
over the weekend
and I've added some items for sale on
SHOPTIPPYTAPP
!
Hop over for a look! :)