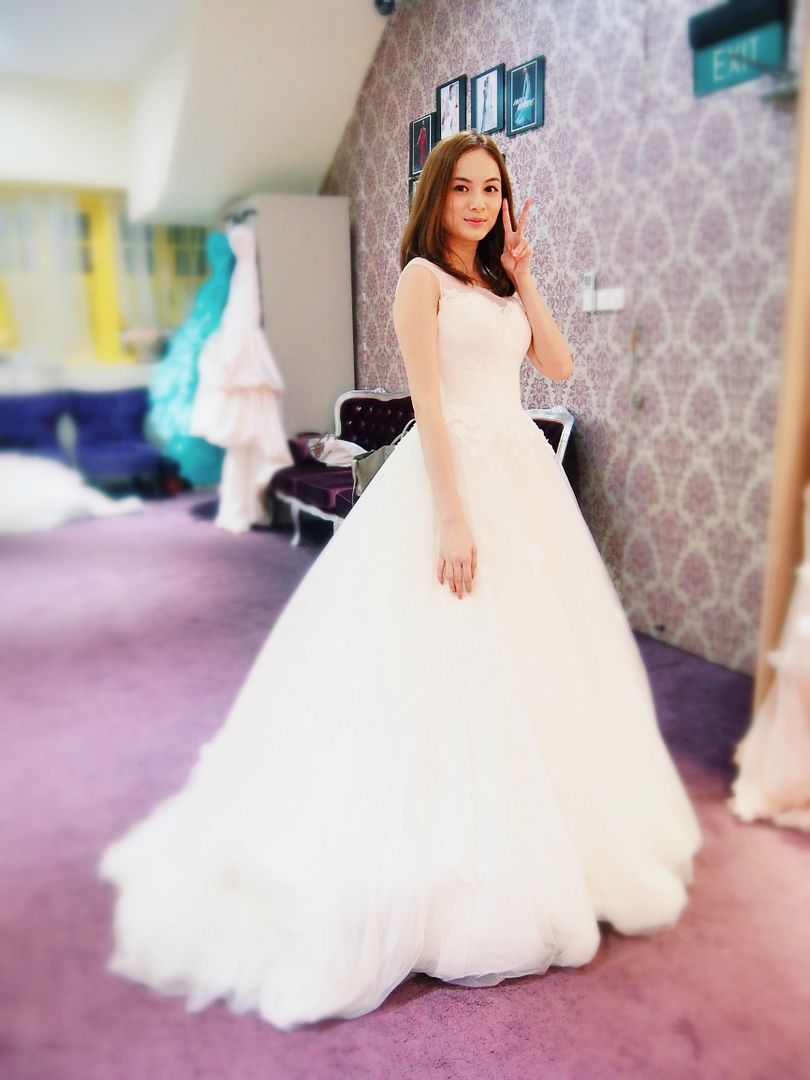 It's a little less than a year to walking down the aisle and saying "I do". Right at this moment in time, I'm feeling so blissful, so blessed and bursting with joy!
Taking our lives to the next stage in life requires a lot of planning and money (in Singapore). Just think about the full package in 3 words -
house, wedding, honeymoon
. Previously, I was worried about not being able to get a full HDB loan. If we do get it, will we be able to pay for it every month? Over the weekend, we went to look at furnitures and the likes, and realised all the big household items could easily add up to $10,000. And we haven't included all the necessities and renovation, etc. What about wedding? There's the pre-wedding stuff to be taken care of, the banquet, and (bimbo moment) I haven't even found my perfect gown! After the wedding, there's still the honeymoon to think about. I hope our finances are still in the positive then because I really want to visit the Scandinavian countries.
The coming year has always been a blurry mess of a HUGE dollar sign and I know we need A LOT of money. Just haven't figured out the exact sum. But now I kind of have an idea after doing some window shopping and also because H just told me that his monthly CPF contribution alone is more than enough to cover our monthly HDB loan and I am just so thankful for that (yay we don't have to fork out cash!). Because we will always have a roof above our heads and that's one worry gone.
Two years ago when we were looking to apply for a nest to call our own, our combined incomes
almost
didn't allow us to buy a HDB and we were toying with the idea to get an EC. But the practical (and lazy) me pointed out that I might not have monthly CPF contributions in future
or
be as highly paid as I was then so buying a $750,000 EC would be putting a strain on ourselves. Additionally, I wanted to have the option of
not
having to work. So we decided to get a 5-room HDB at less than half the price of an EC. It might not be in the most ideal location but we have a car (and I have a husband) so it really doesn't matter where we stay, to me. Rather, the most important thing was to have a house that exudes warmth, provides comfort, and somewhere we can come home to at the end of a long day.
Next, our joint account is showing a healthy balance soooo we are one step nearer to building our dream home! I already have the image of what our home is gonna be like and I've been doing intensive research hehehe SO EXCITED!
At this point, I couldn't be more grateful to have a planner for a boyfriend, no money woes and the thought of not being tied down by loans.
Counting even the littlest blessings.
I'm charmed, thank you.