I love these full skirts from
Tippyjess
so much
I wore two different colours two days in a row!
Matched the royal blue with a cropped top and my Boy for a date with H,
and for something more presentable,
I paired an off-shoulder top with the white skirt and a clutch for an event.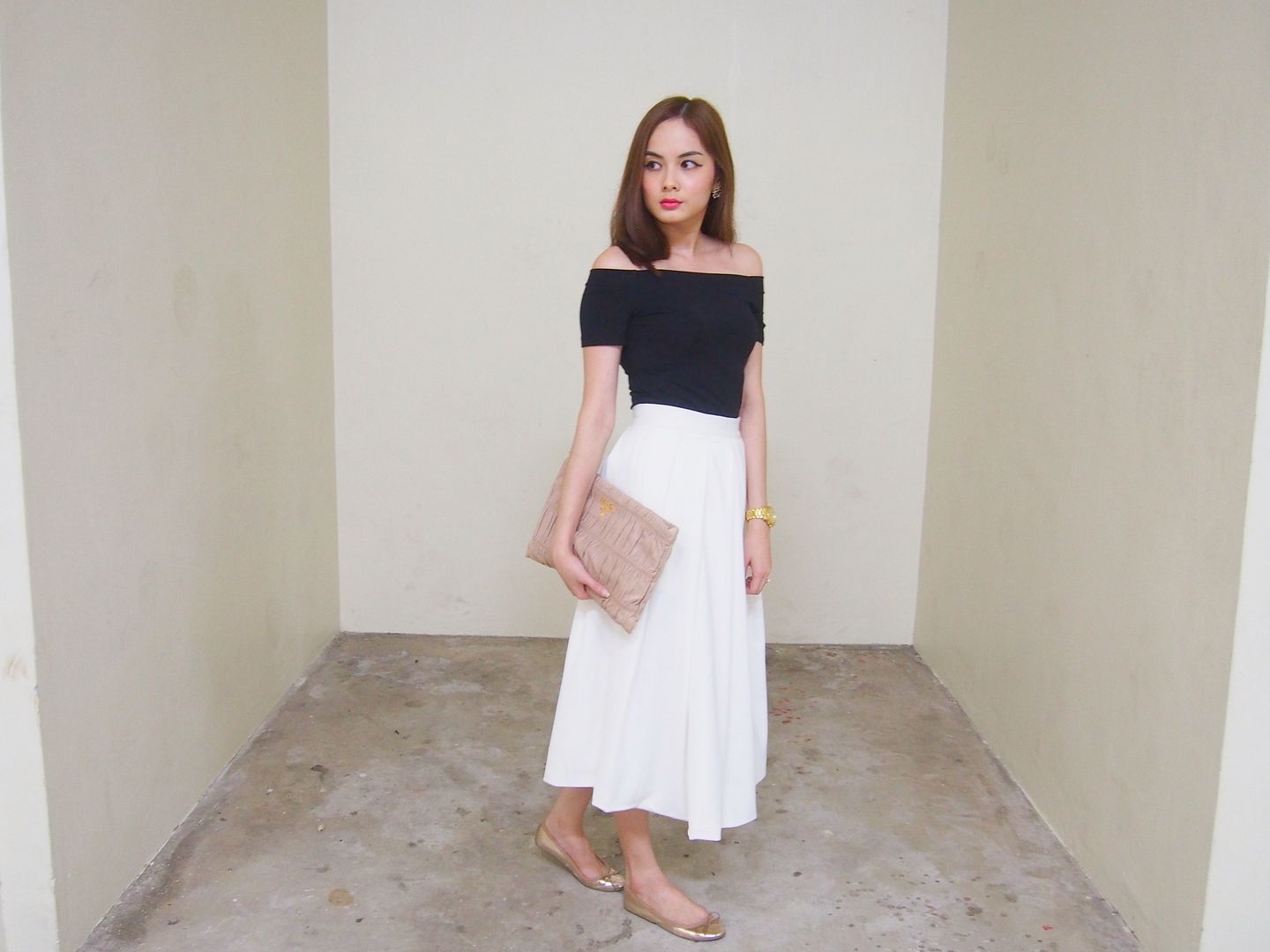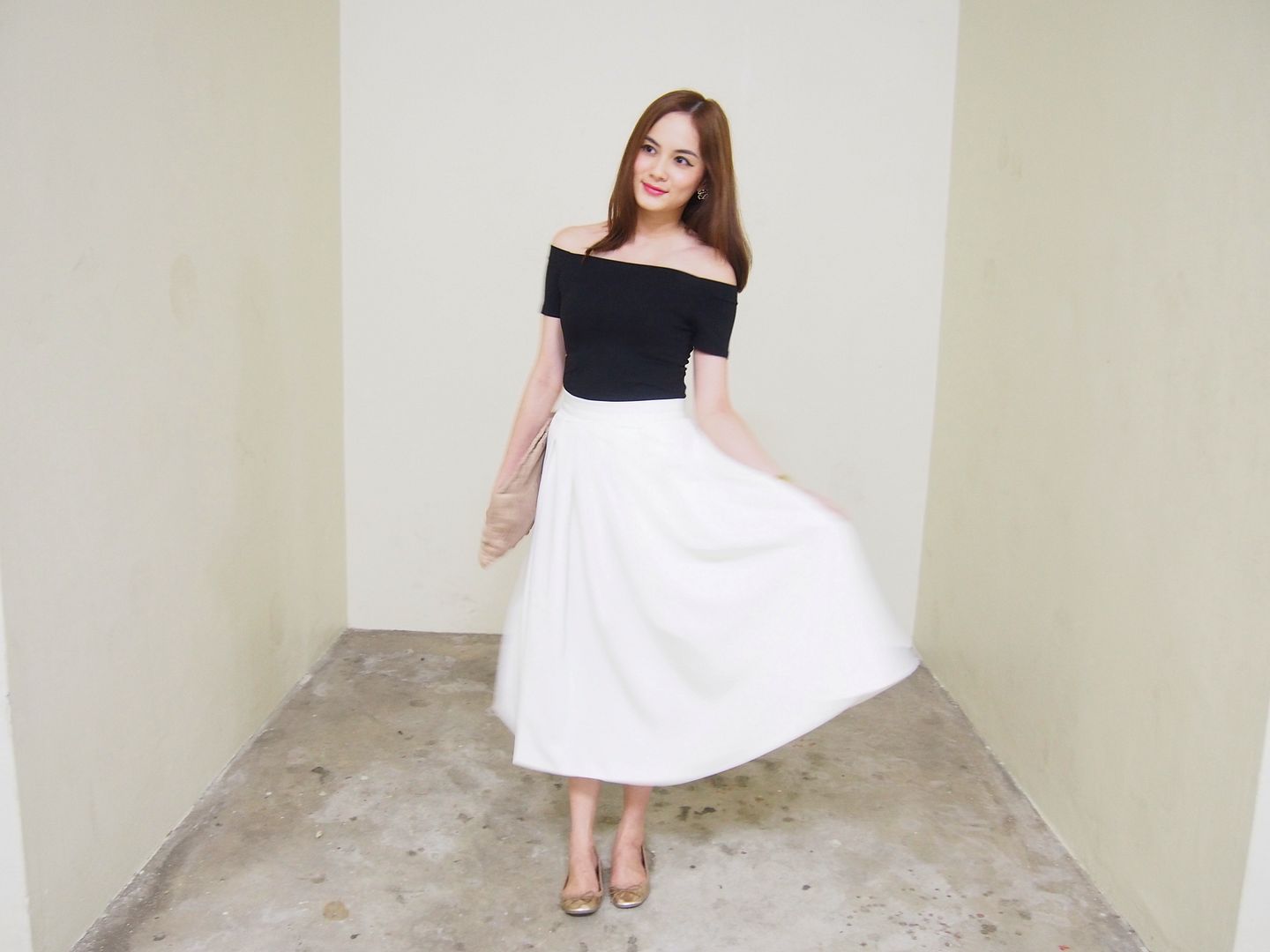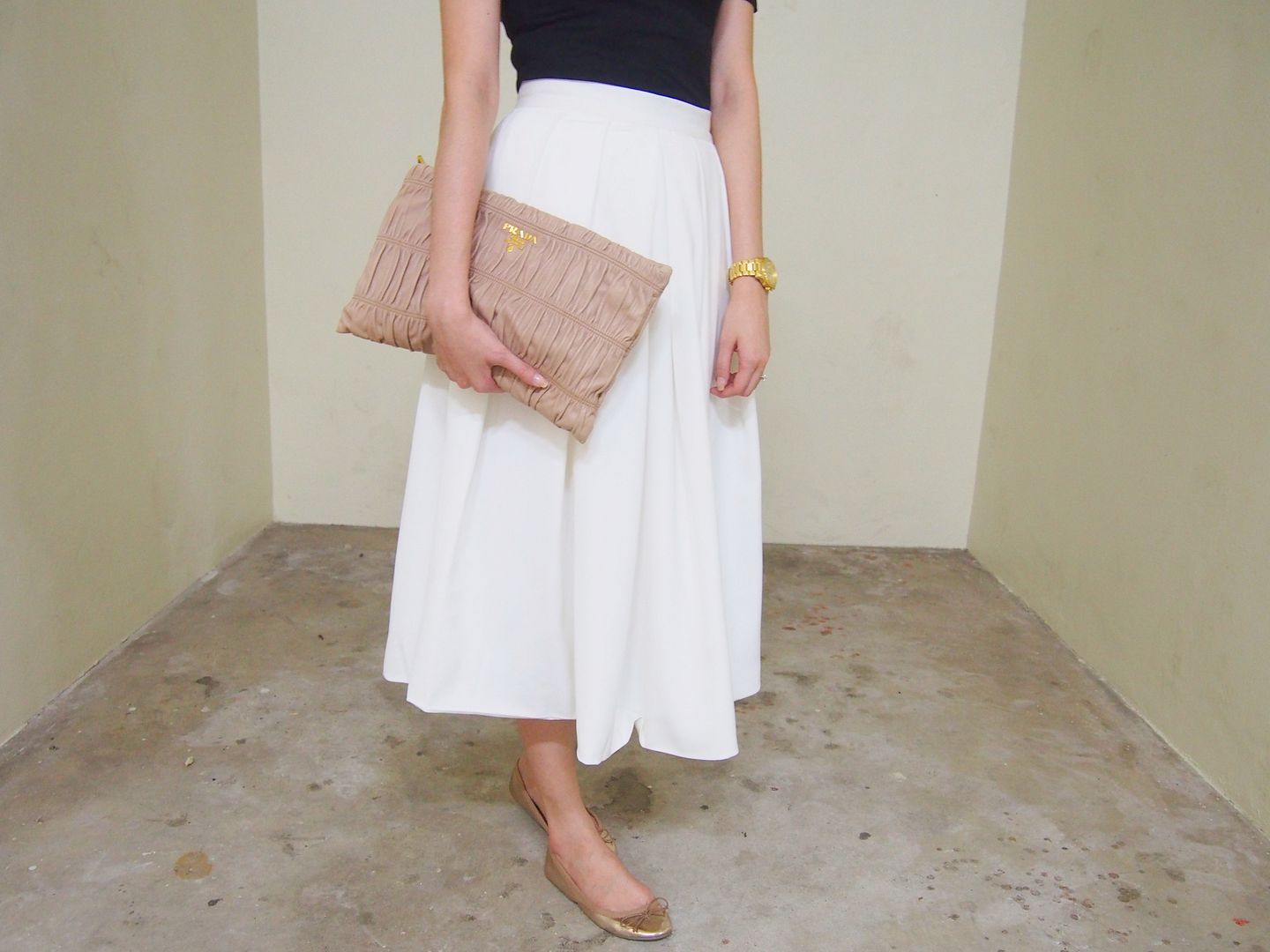 Speaking of my Prada clutch,
the Nappa leather has started peeling veryyyyyy badly on the inside.
I cannot understand why
a Chanel lambskin can last decades and a Prada lambskin only lasts 2 and 3/4 years???
Anyhow, I've sent it in for them to change the entire inner layer
and I hope I won't have to change it in this lifetime again.