H and I have differing views on our future home furnishing but I am slowly and surely convincing him and nurturing him on the idea of "beauty" hahaha. I am pretty confident we can come to a consensus when the time comes!
At least we have agreed on black and cream/white as the main colours of the home. We are not into those industrial, minimalist, victorian and crazy colours/prints style, just timeless, classic and neutrals that will last the years and something we will never get tired of looking. Paintings, photographs, cushions and other accessories will add the colours needed in our home :)
Some home decor ideas I fancy: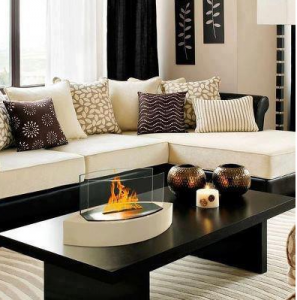 I LOVE the sofa! So far (hahaha if you get it) I haven't seen anything that's two-toned like this. I prefer a sofa that doesn't have legs so we only need to clean the floor underneath like once a year or something(or never). Haha!
Screenshot from the Coco Chanel movie
If you love black and white, Coco's house in the movie is a good place to get inspirations. I love the idea of black borders on the doors and black linings in between the closet. I like the oval mirror too! Can consider hanging it in the bathroom but I would like a long wide mirror in the bathroom.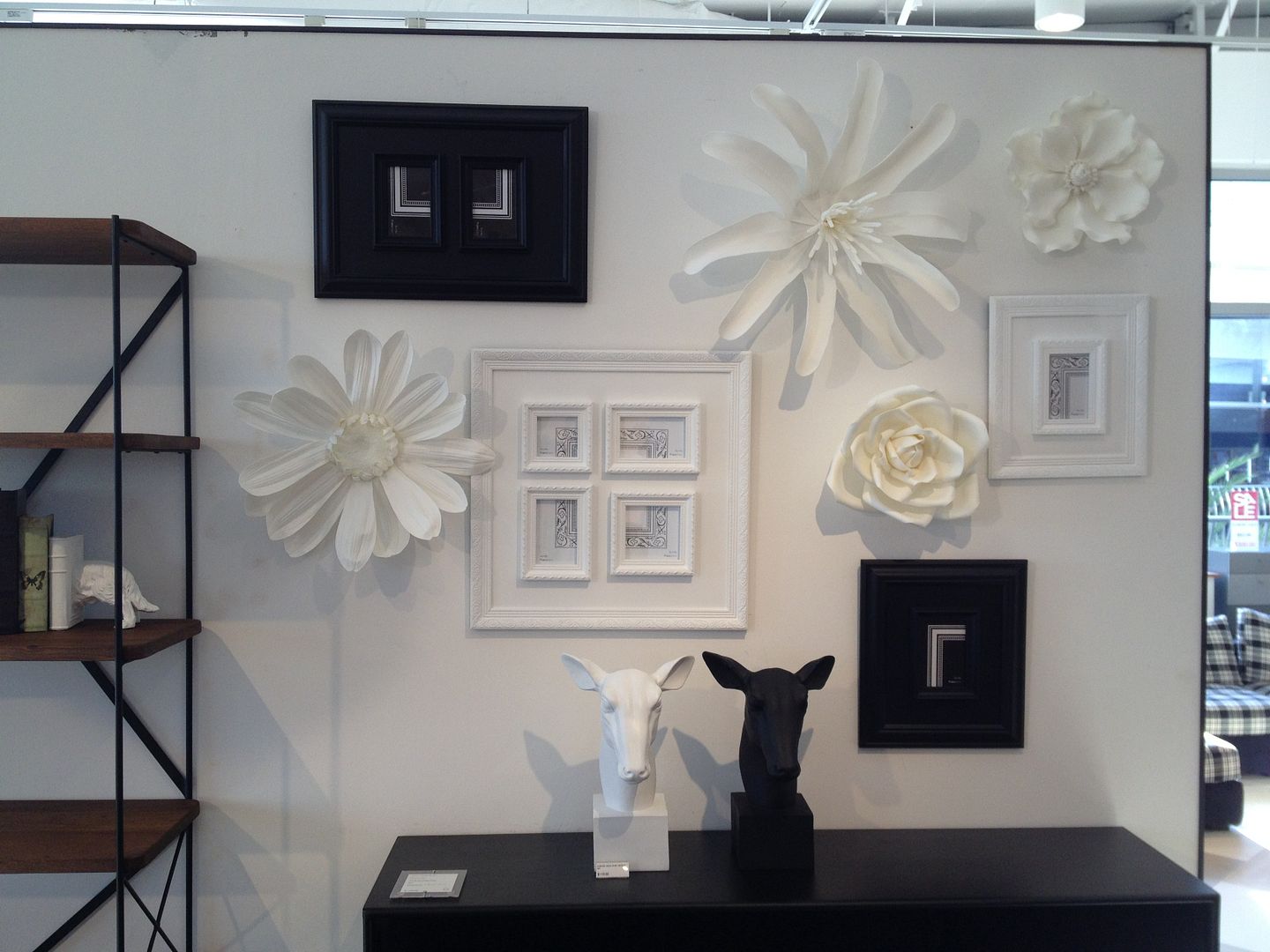 Pretty wall ornaments that will fit the theme.
Yes, we are planning to have a kitchen island to replace the conventional idea of a dining table! *throws confetti* I love the idea of preparing food on a big area of space and we can have our meals on the other side of the island. I love the chic looking sunscreen blinds and the black countertop with white/cream base! But I wouldn't install top cabinets. I don't think we have THAT many things to store and I love my kitchen looking bare.
Looks good on white floor too, you think? And always remember to get chairs with backs, stools aren't comfortable.
Drop down/hanging lights are a good idea, just not in this design.
The perfect kitchen layout in my opinion! Love the cabinets, the design and the knobs on the cabinets, the shelves displaying the spices and the floor! So cosy!
I guess this is pretty standard, something I would approve of, dark and white with a pop of colours.
BUT I also approve of the following 2 layouts!
Wallpaper in the bathroom, what say you? I don't know, but this is so parisian style! I probably wouldn't place new toilet rolls and magazines beside the sink though - I wet the entire toilet on my morning routine haha!
Excellent storage idea.
Do you think these windows are possible for a HDB? I cannot even write in words how much I love black. And these are Just. Too. Pretty. Classy and sophisticated.
That's all I have for today! I'm so thrilled that we are 1.5 months away from 2014! Too many exciting things happening, more opportunities and I'm hopeful about new beginnings!
Oh yes, I have started blogging on
Dayre
as well and in my first entry, I revealed a tiny secret. Find me @tippytapp (http://dayre.me/tippytapp) there! ;)
Andddd lastly, H and I are traveling to Phuket and Ho Chi Minh next month, any suggestions on yummy food and things to do would be greatly appreciated! THANK YOU!! :D