HI GUYS!
GUESS WHAT?
To follow up on my last blog entry, H and I actually made it to a cafe for brunch last weekend. We reached the place at 2.20pm (brunch ends at 3pm) BUT we got turned away at the entrance because they were "too full" and they had "a long wait list" (which will probably last till their closing time I suppose) so they "couldn't seat us" and we were asked to "come back another day".
We were disappointed of course and thereafter, H and I had a debate over that because I 1) disagreed with what the server said and 2) how she said it. On the other hand, H thought I should've 1) just gotten off the car (we circled for 15 minutes trying to get a parking lot) to get a queue number so that we could 2) eventually get a table no matter how long the wait was going to be.
1. I did not like how the girl turned us away.
Yes, instructions were probably passed down by the management blablabla but I think the final decision should still be done by the customer. It leaves an unpleasant taste to be turning away good, innocent customers like us who are not going to cause any trouble. As a staff, you should be telling your customer something along the line of, "There is a long wait list to get a table and we estimate it to be around 1.5 hour. Unfortunately, brunch ends at 3pm so by the time you get a table, we might not be serving brunch anymore but we do have a selection of teatime snacks and desserts."
That is a nicer way to put it. It is pleasant to the ears and it is not offensive to me. Since I am hungry, I wouldn't wait 1.5 hour just to have snacks and I will leave on my own accord. You don't even have to turn me away.
2. You don't mean what you...typed?
Say, I went back to the cafe at 3.30pm after I've eaten somewhere else (which we did, duh), are you not going to seat me for desserts because you haven't seated all those before me who are STILL waiting to be seated for brunch? Didn't you stop serving brunch at 3pm? So now you are extending brunch hours just for them? Can you do the same for me next week?
That, to me, is bad management and customer service.
No, we will not be going back again despite the hype.
Okay, NEXT!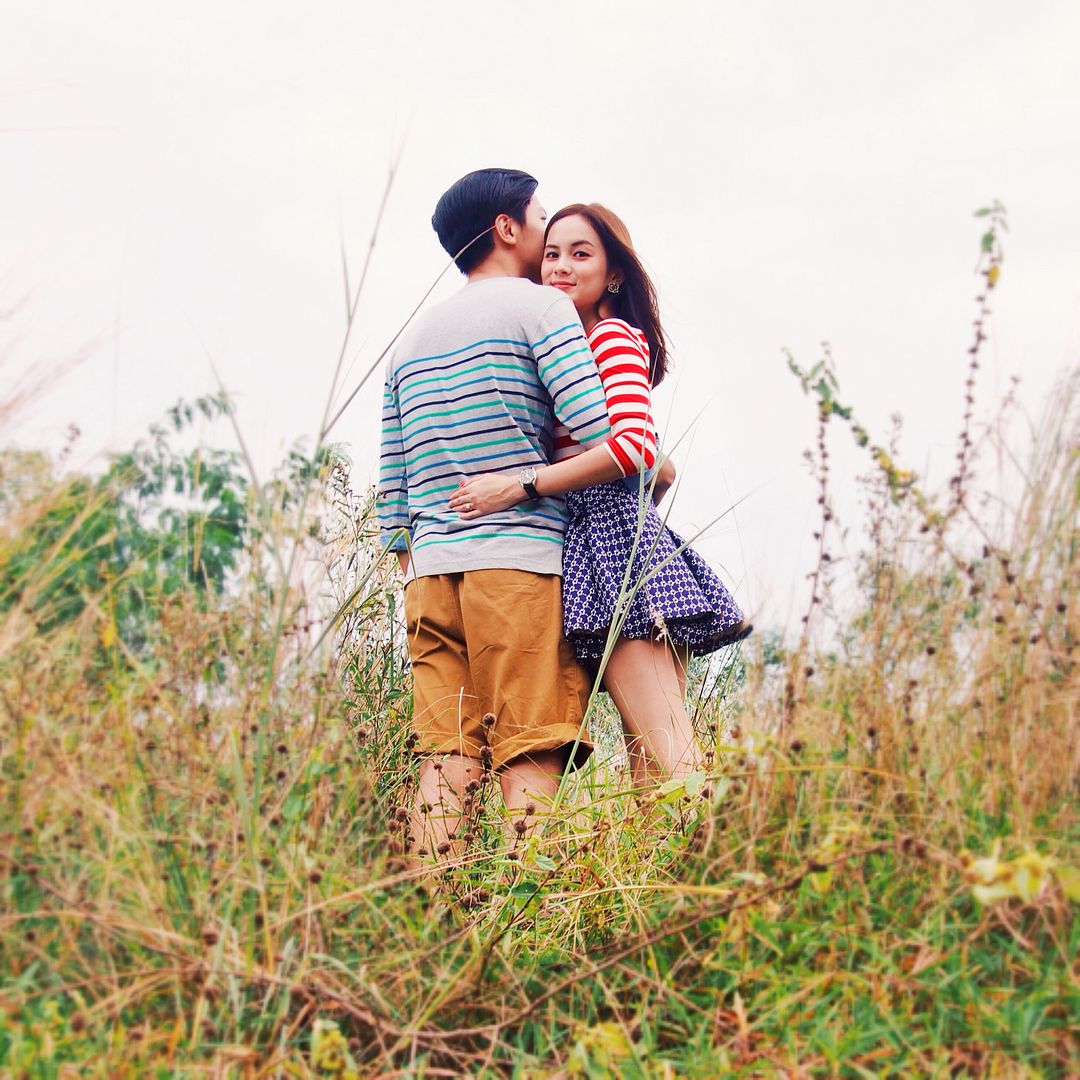 I love this picture!
We used a mini tripod + self-timer.
I was searching for the right angle when I noticed this creepy earthworm
heading towards me eeeeewww!!
I leaped about 1m away before asking H to take over.
I hate anything that's crawls! And flies! And hops!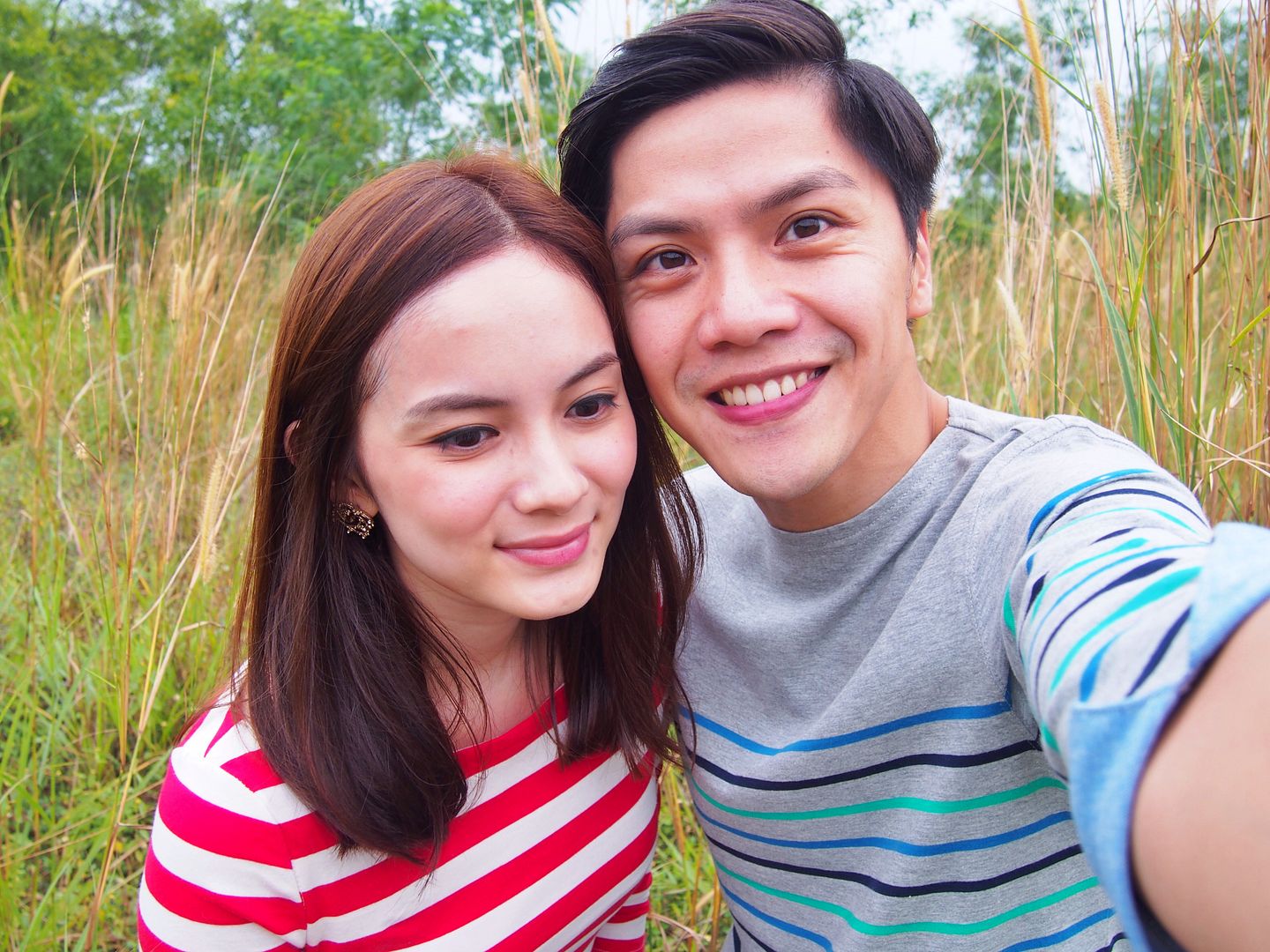 The bump on my forehead is soooooo annoying but I'm lazy to edit so just pretend you didn't see it.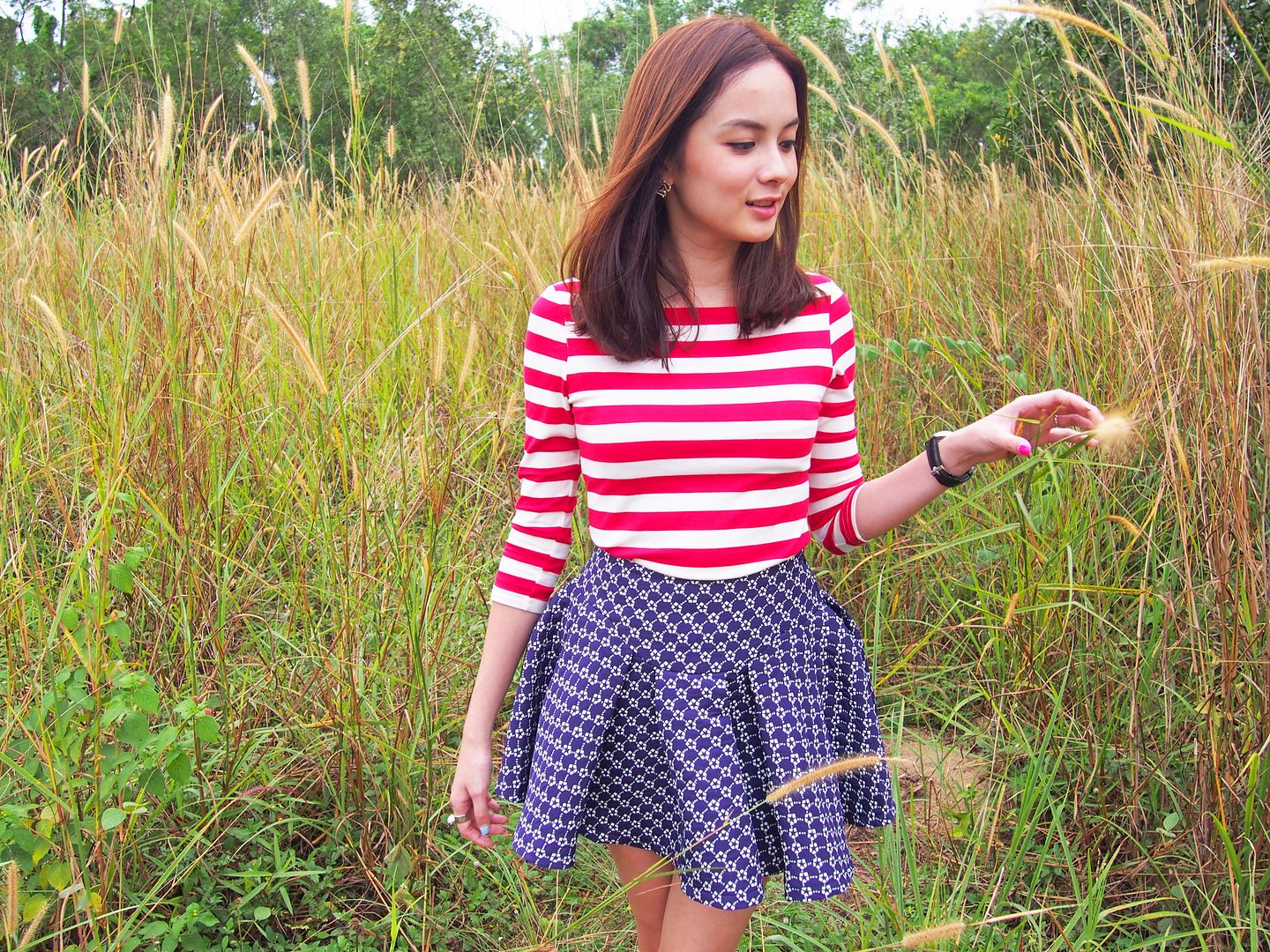 A little photo-taking with the lalangs haha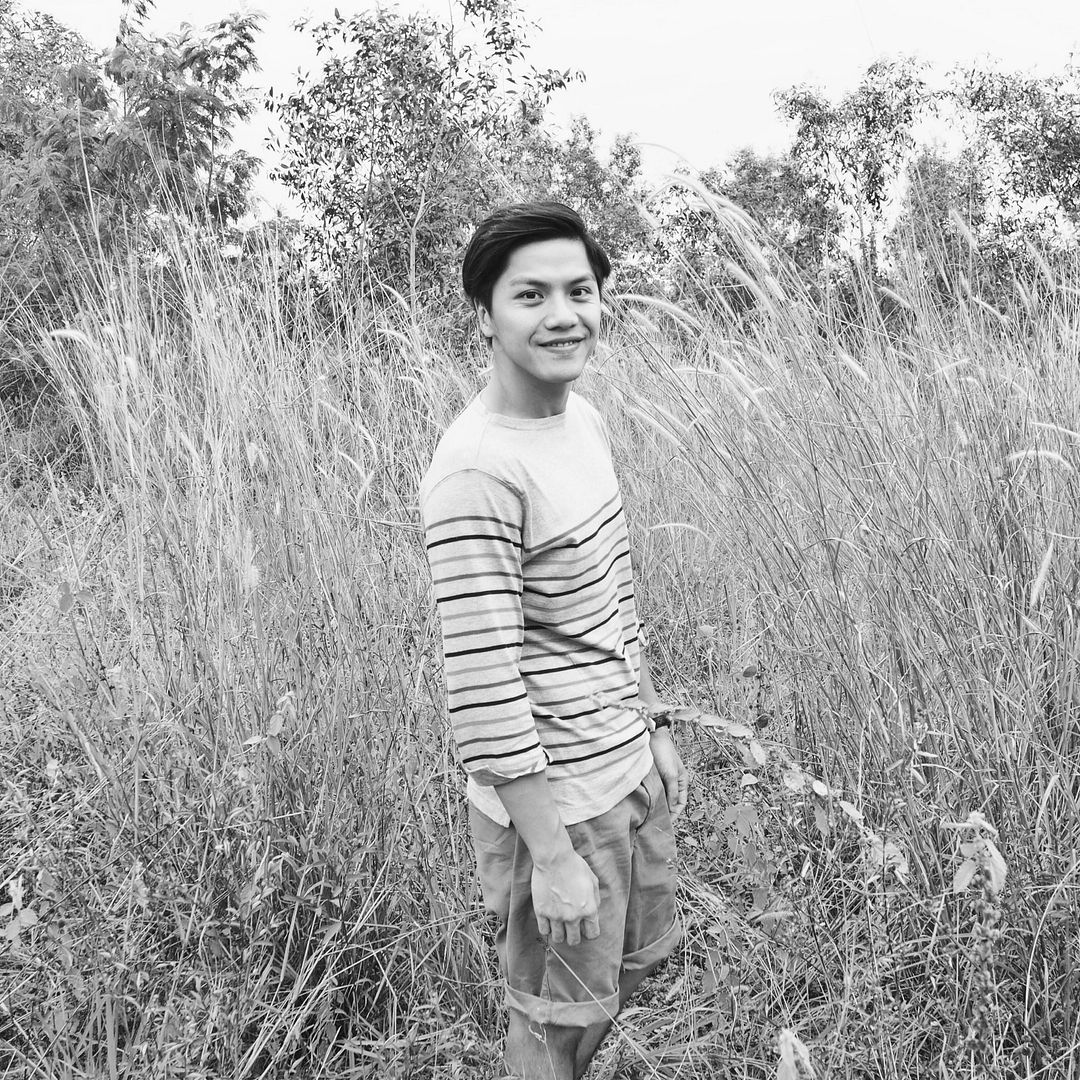 And here's my favourite picture of H to date!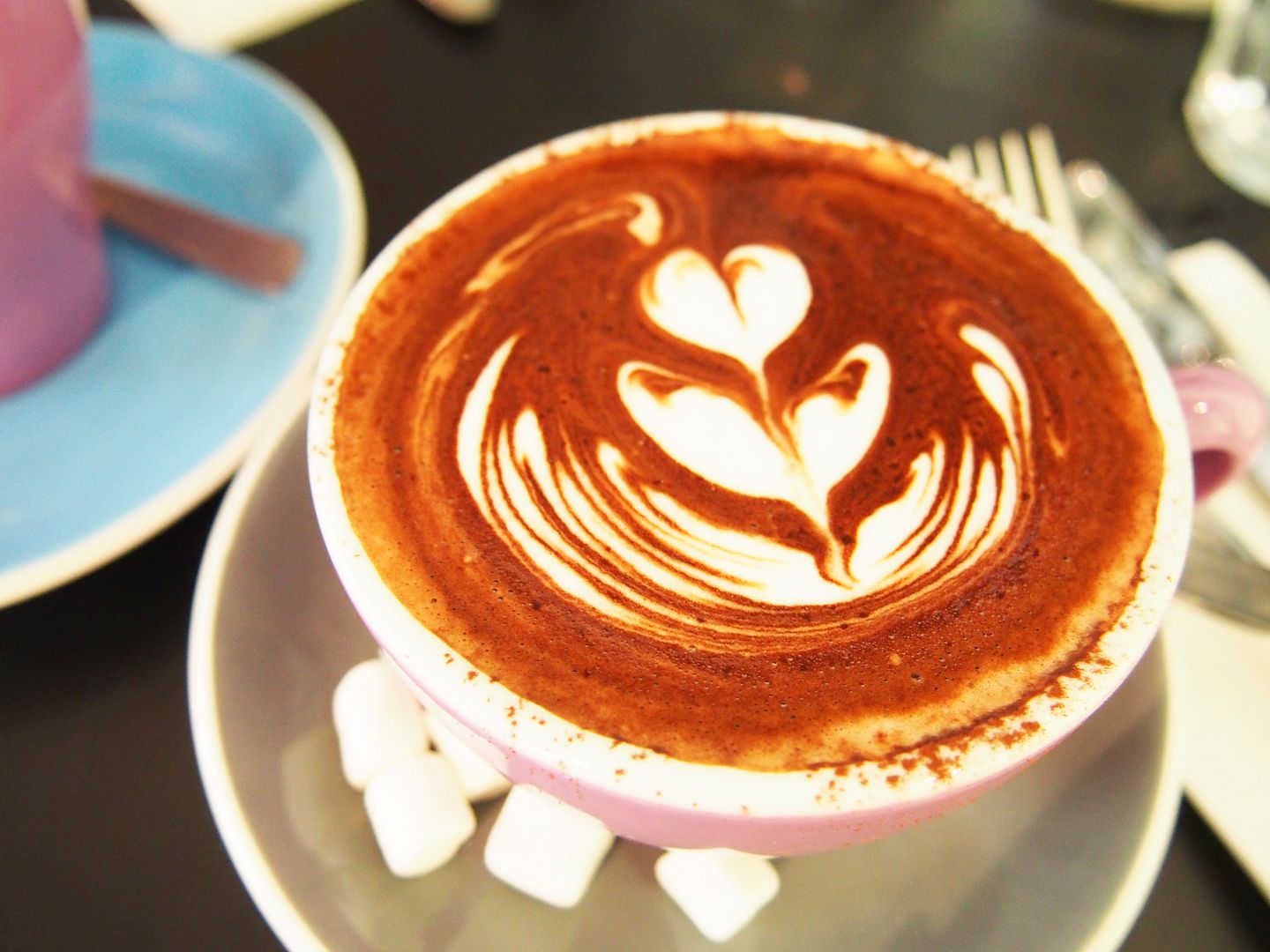 Not a coffee drinker so I had hot chocolate at Strangers' Reunion!
Didn't have ice-cream with my waffle previously and the vanilla ice-cream here was surprisingly good!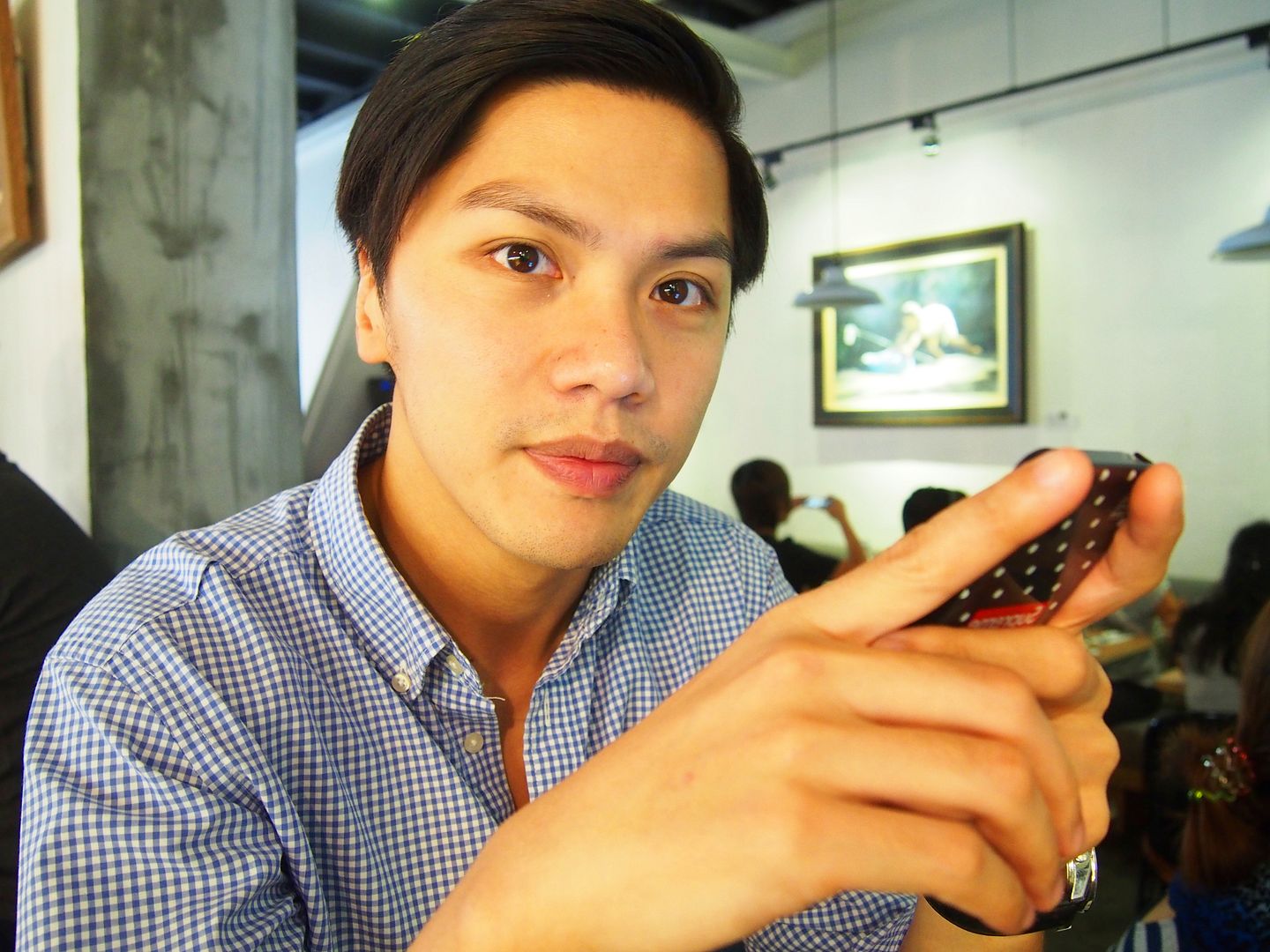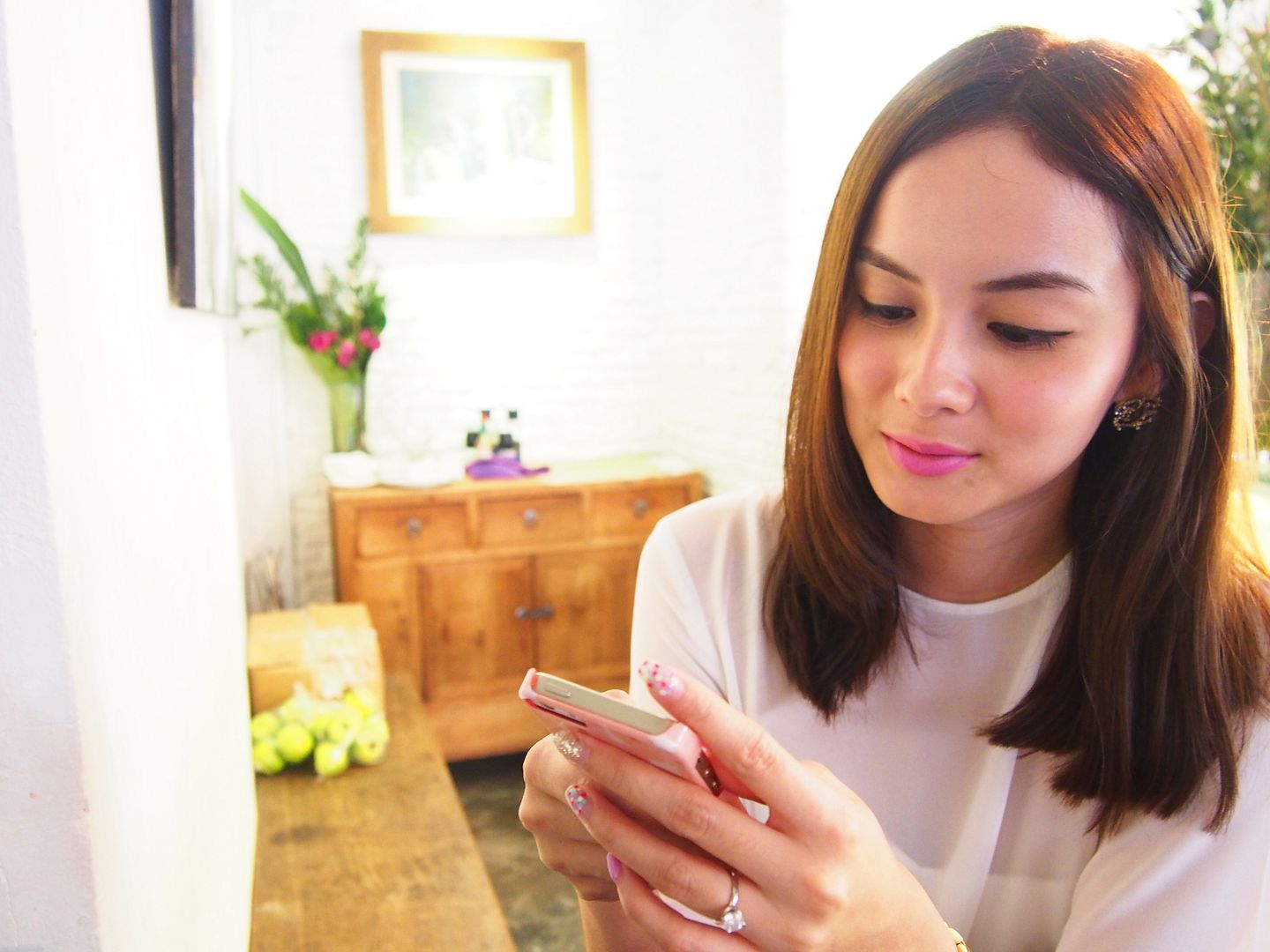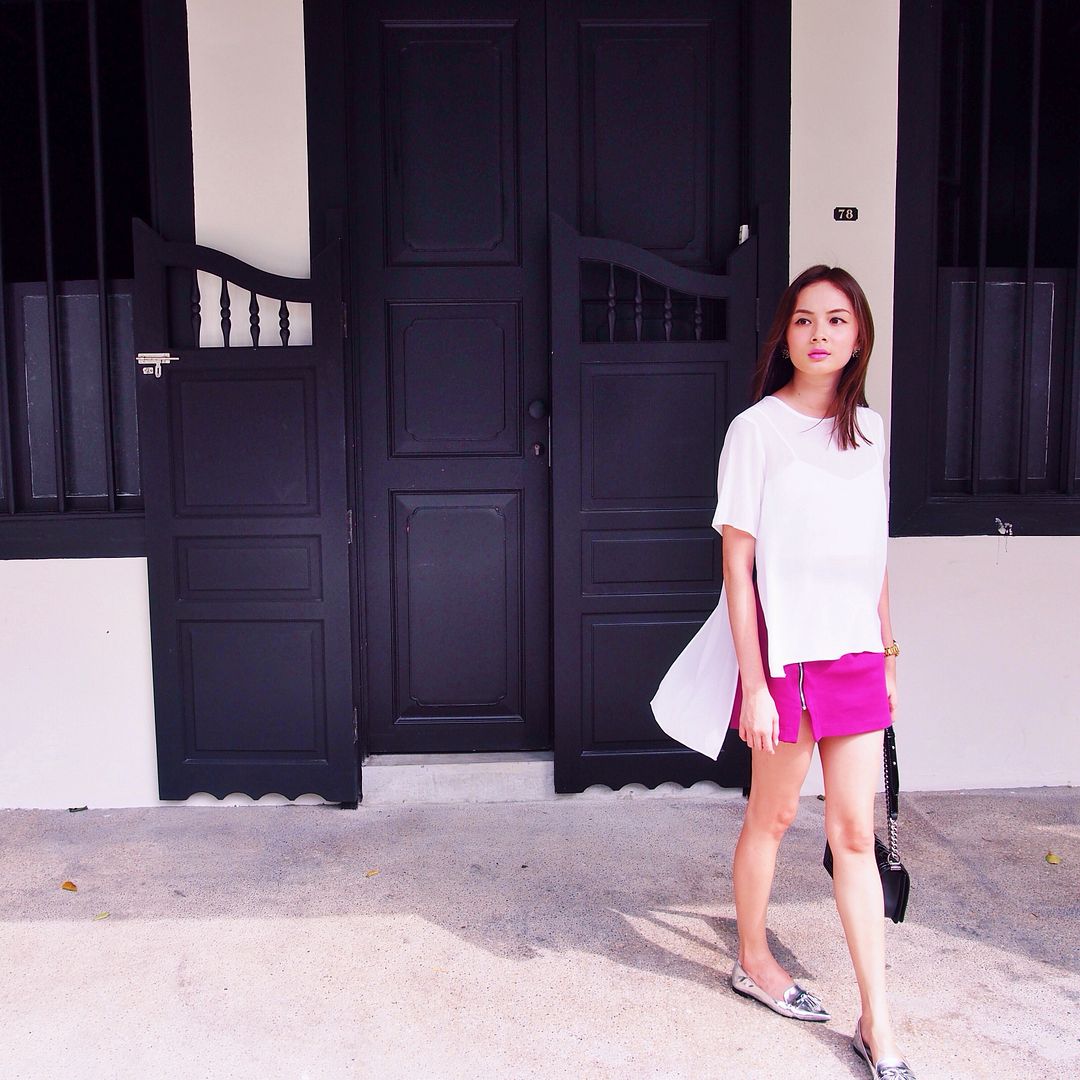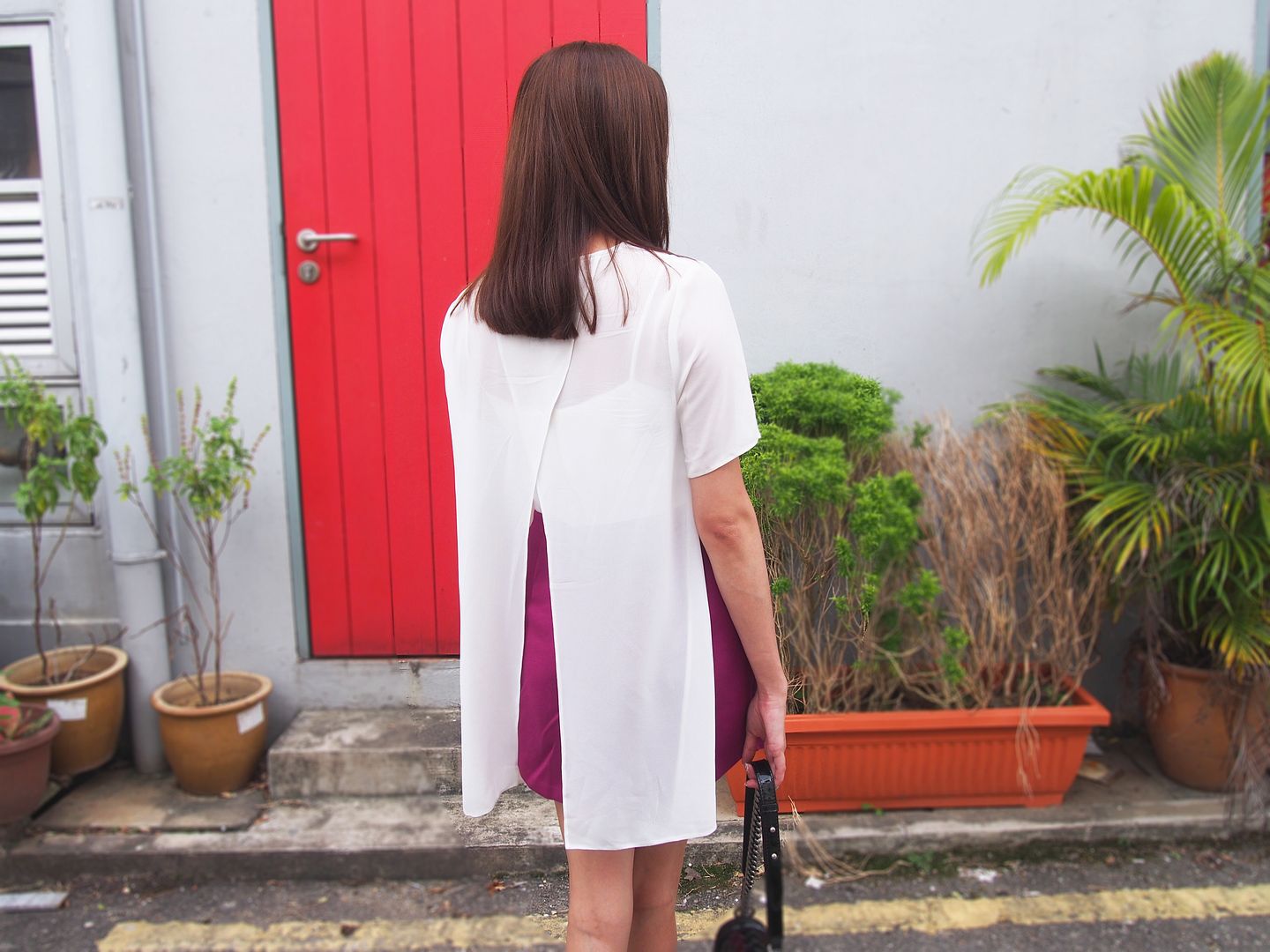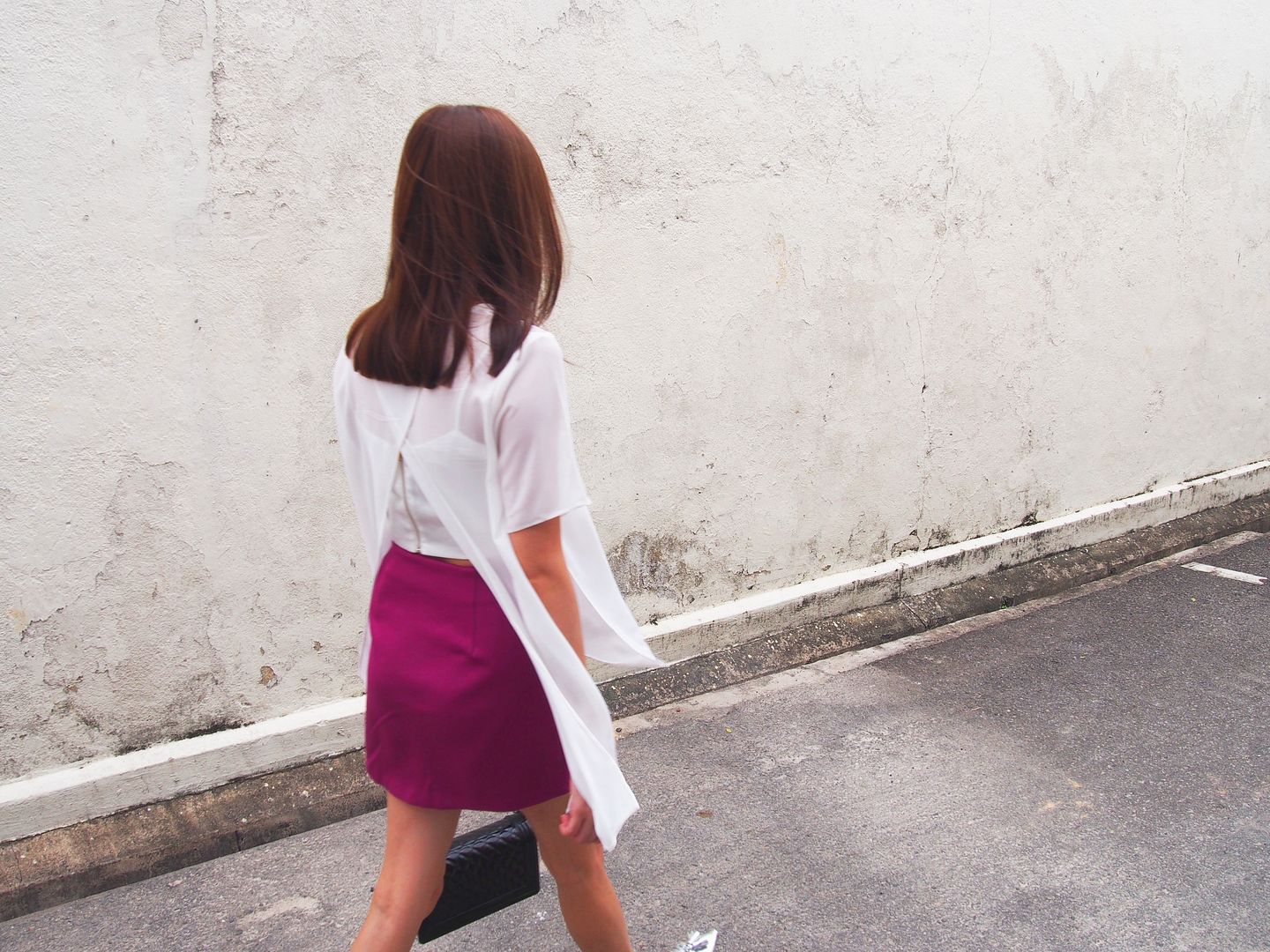 Not sure if you guys noticed from the above pictures
but my hair colour is significantly darker by a few shades now.
I requested Wayne from Essensuals @ Bugis to dye it dark brown
because I am having my pre-wed photo shoot next month
and I prefer to have my coloured hair closer to my natural hair colour.
Since I am lazy to touch up the roots before the photo shoot, this colour is the best!
When my hair was blown dry, Wayne and I were like,
"You look fairer. See what a difference hair colour can do to your face."
"Omg yes I look fairer!!"
But I have subconsciously developed a liking for light-coloured hair...so...
I will be back after the shoot!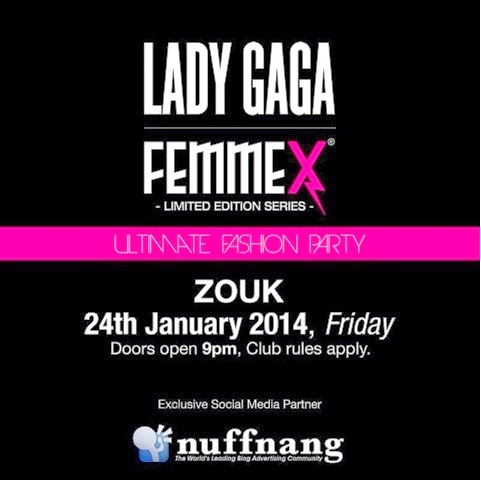 Lastly, for the Lady Gaga X FEMMEX collection,
I managed to get 2 more pairs of tickets so here are the 5 giveaway winners:
- Amanda (zhoucongrui@gmail.com)
- Sofie (hysophia001@mymail.sim.edu.sg)
- Fiona
- Michelle Fei
- YD (hehexzx72@hotmail.com)
Please email
qinxin.khoo@nuffnang.com
for the details to collect your tickets!
See you on Friday! :)