I'm back with more home decor ideas! As I search for more, I get more inspirations and suddenly, *light bulb* what I previously like is not going to work out and I like this, this, this and this now.
I have heard so much about new home owners talking about modern, minimalist, contemporary, modern contemporary, etc, and I thought they refer to the same thing. I only know obvious styles like victorian, oriental, retro, balinese and vintage haha. So all this while, I assumed the interior design style I visualize our home is modern contemporary. Only when I did a search and read up on all these terms then did I realise what I like is known as "modern classic" with neutral tones. Is it normal to be more excited about our home than the wedding??? Because I have also read up on the different types of flooring options available in the market, as well as the pros and cons of each.
H and I were searching for images of tv consoles and omg, I am so sick of seeing yet
another
picture of some long rectangular shelf mounted on the wall with the tv hanging/sitting above it. Examples:
Pictures credit to their owners.
I didn't think that was nice. Yet I saw picture after picture of similar design. I don't get why there must be a feature wall for the tv. Whined to H about the lack of creativity and he asked me to change my concept of beauty around tv consoles. Well, I guess I have to unless I can find a pretty (to me) shelf to house the black box. Or we will have to get one of those plain rectangle mounted shelf thingamajig. And I don't even watch television.
Anyway, we found a fantastic idea for the kitchen island! Initially, we were thinking of getting high chairs and have our meals on the island itself. I didn't completely embrace the idea because 1) I want to look at H when I'm eating, 2) it will be difficult for our parents to climb on the high chairs and for me when I'm pregnant. So we googled and found this idea!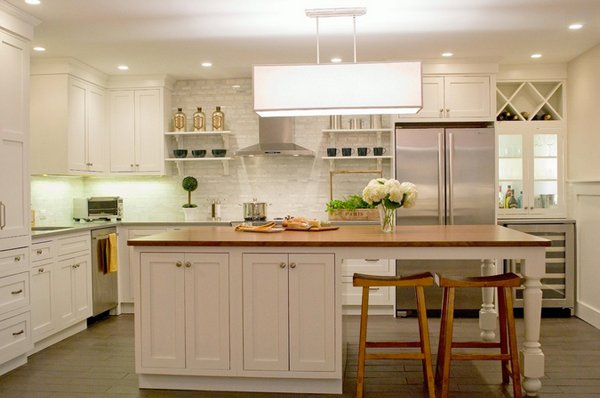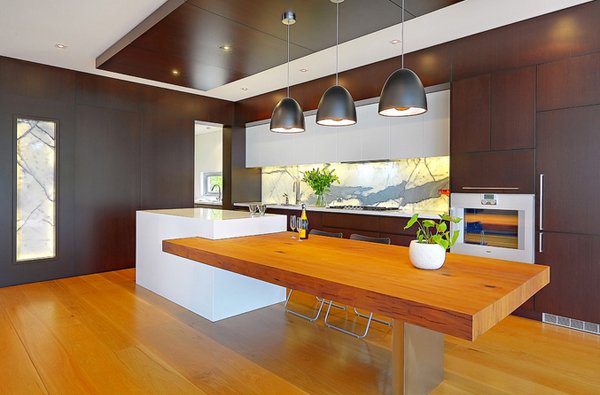 Pictures credit to http://homedesignlover.com
Extend the tabletop to accommodate up to 6 diners! Genius! We love this idea so much because we can sit on normal, proper chairs to eat if we have the dining table a little lower! And there are lots of legroom! It was either a kitchen island or a dining table and the impractical us obviously voted for the former but I'm so happy we can have both now! You can view more kitchen island with attached table ideas at
http://homedesignlover.com/kitchen-designs/kitchen-island-with-table-attached/
.
There are so many interior designer firms in Singapore and honestly, H and I don't know where to start looking. I was wondering if you guys would be so kind as to send a few recommendations our way please? Thank you so much!
-
Moving on to fashion... I picked out 2 pieces from
Jaa'kin
the other day! Now that I'm officially an OL (hahaha wth), their dresses with longer length are excellent choices for work.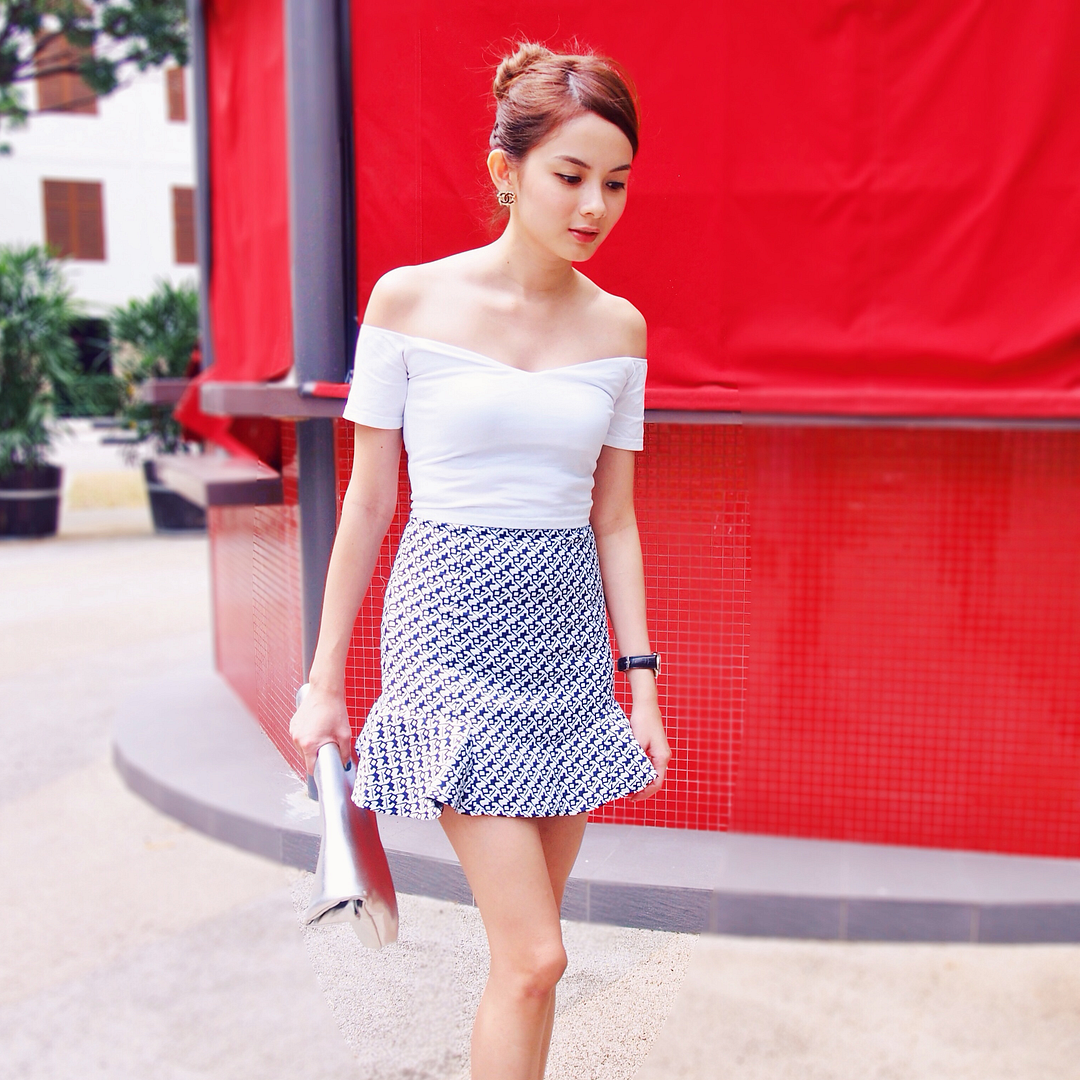 But first, a mini printed trumpet skirt! I love trumpet skirts because they help me lie to everyone by making them believe my legs are long and amazing.
Next, there's the
Eliana Dress
!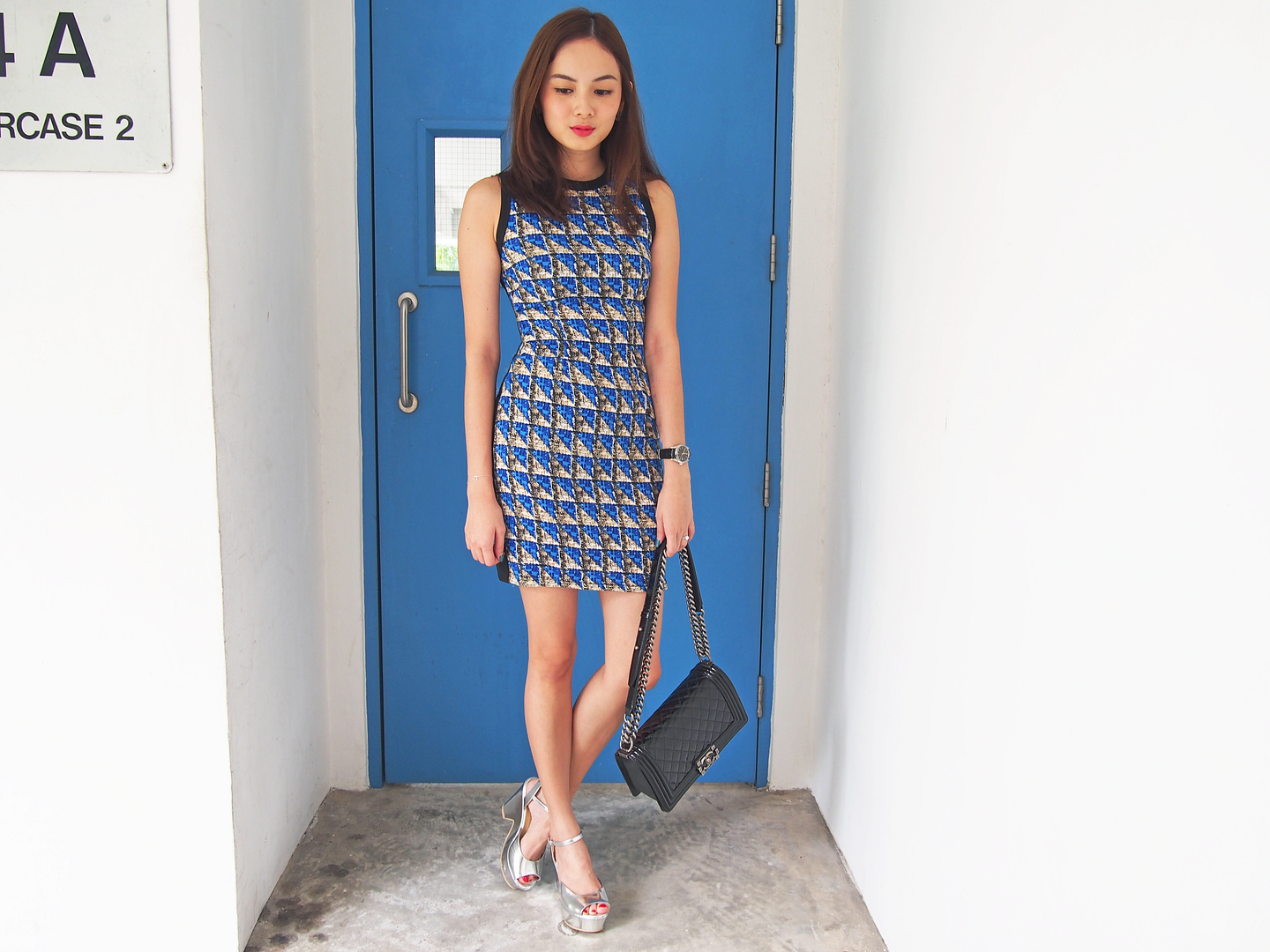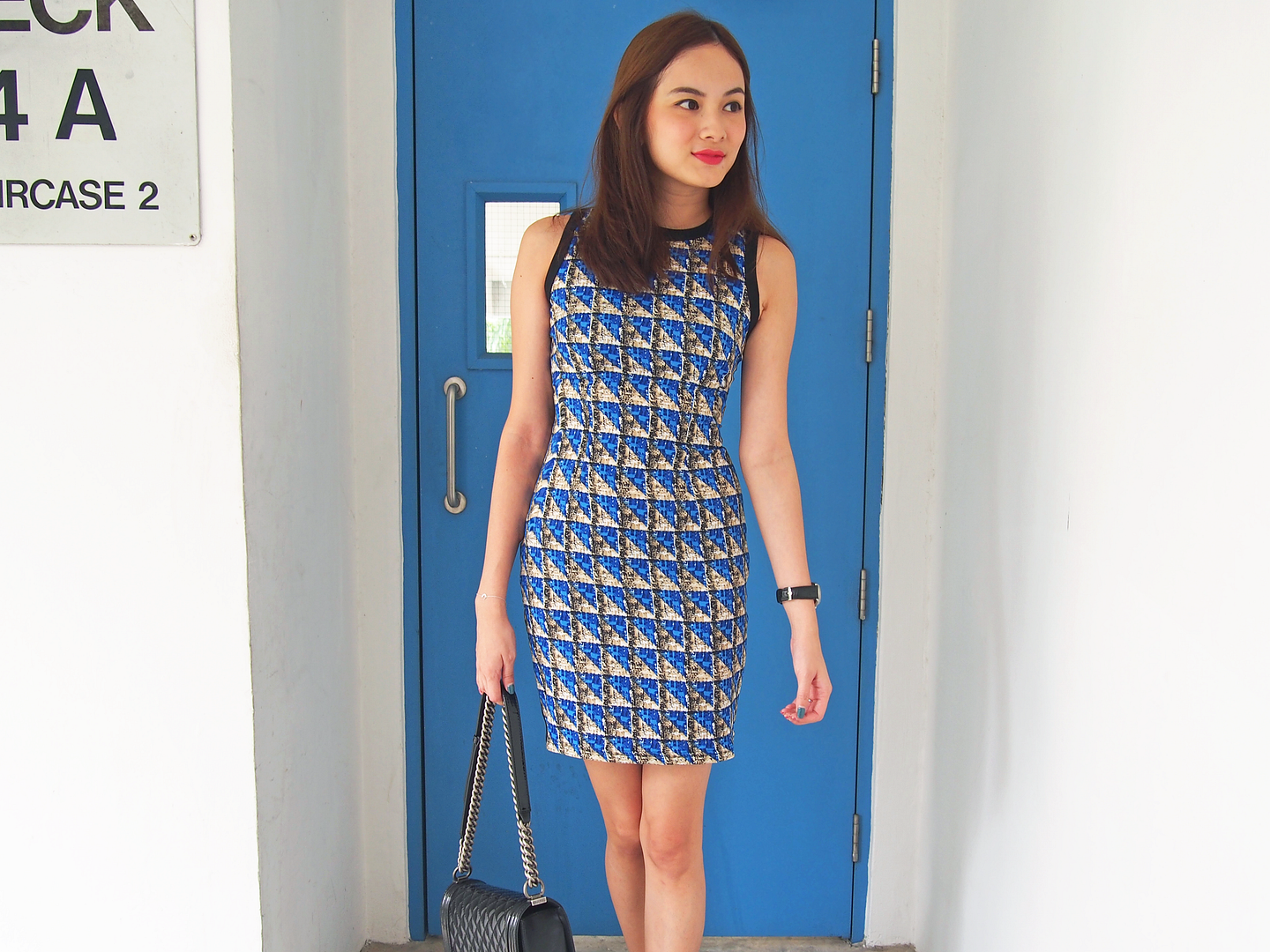 It is a little longer than what I would usually wear for casual but it is of appropriate length for all you tall ladies and for me to wear to the office. You will definitely stand out from the office crowd with the vibrant prints!
Jaa'kin
has a retail boutique located at Citylink Mall, #B1-41, where you will find hundreds of varieties of manufactured apparel, fashion accessories including necklaces, earrings, rings and sunglasses.
Follow them on Instagram
@jaakin
!