So after a six months long break, I'll be reporting for my new job tomorrow. If I can choose, and in my perfect world, I hope H will earn enough to feed us and our +1. When I say "feed", I mean to pay for wedding, bills, house renovation, a little shopping and food for us now, and ALL that is required for a child in future. And all I want to do is just hang out with my child. We can spend 2 hours having breakfast before going for a walk at the park. Then we have lunch, child will take a nap and then we will head off for tea/to the library/playground or stay home to do some crafts/drawing/read a book, and then pick daddy up from work. And by then, I hope I will be working from home. How much I'm earning will not be the determining factor of what I choose to do because it is something I enjoy and love, as long as it is sufficient to feed my material needs hahaha.
Back to reality, I hope I don't have to eat lunch alone. And I better go plan my outfits for the entire week lest I am late in the mornings.
And here's to a new chapter of my life.
Update: I won't be repeating my work outfits for at least 2 months.
-
Sponsored post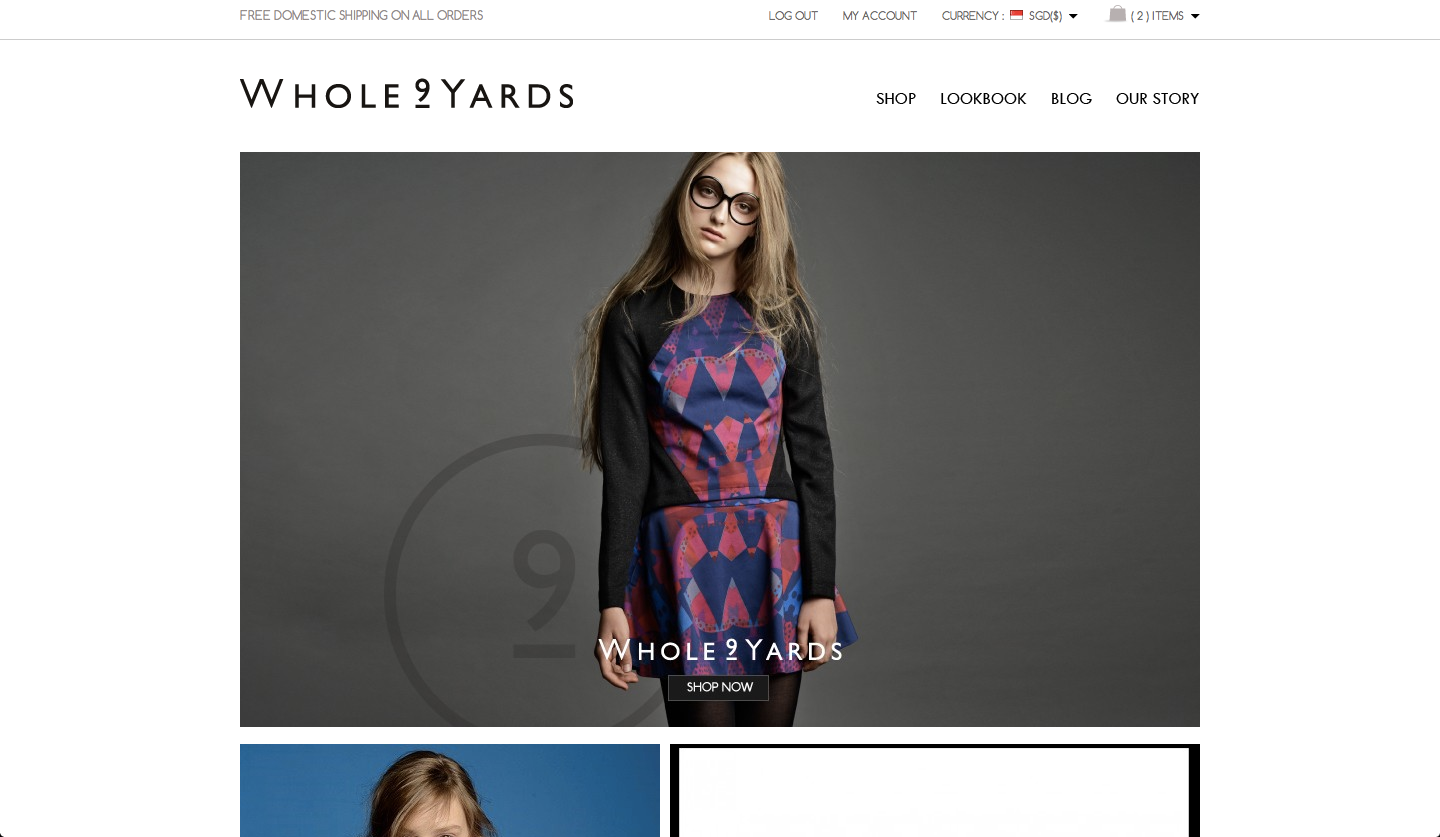 I was recently introduced to
Whole9Yards
, an international brand headquartered in Singapore. This is a brand that embraces feminine beauty through vintage-inspired pieces suitable for all occasions. Just last month, they launched a new method of online shopping that is not exactly new in a brick-and-mortar store but definitely a new concept for an online boutique. And that is to
try the clothes before buying
.
I couldn't wait to unwrap my parcel!
Your entire house is your changing room!
In a nutshell, here's what the
Try-Before-Buy Program
is about:
1) You choose up to 3 items you like from their online store
2) Have them couriered to your home free-of-charge (no lost mails and no handling charges, yay!)
3) Try them on, consider, ask for opinions and all that jazz after you've received the parcel
4) Return the item(s) you don't intend to buy within 5 days (courier charges borne by the seller, another yay!)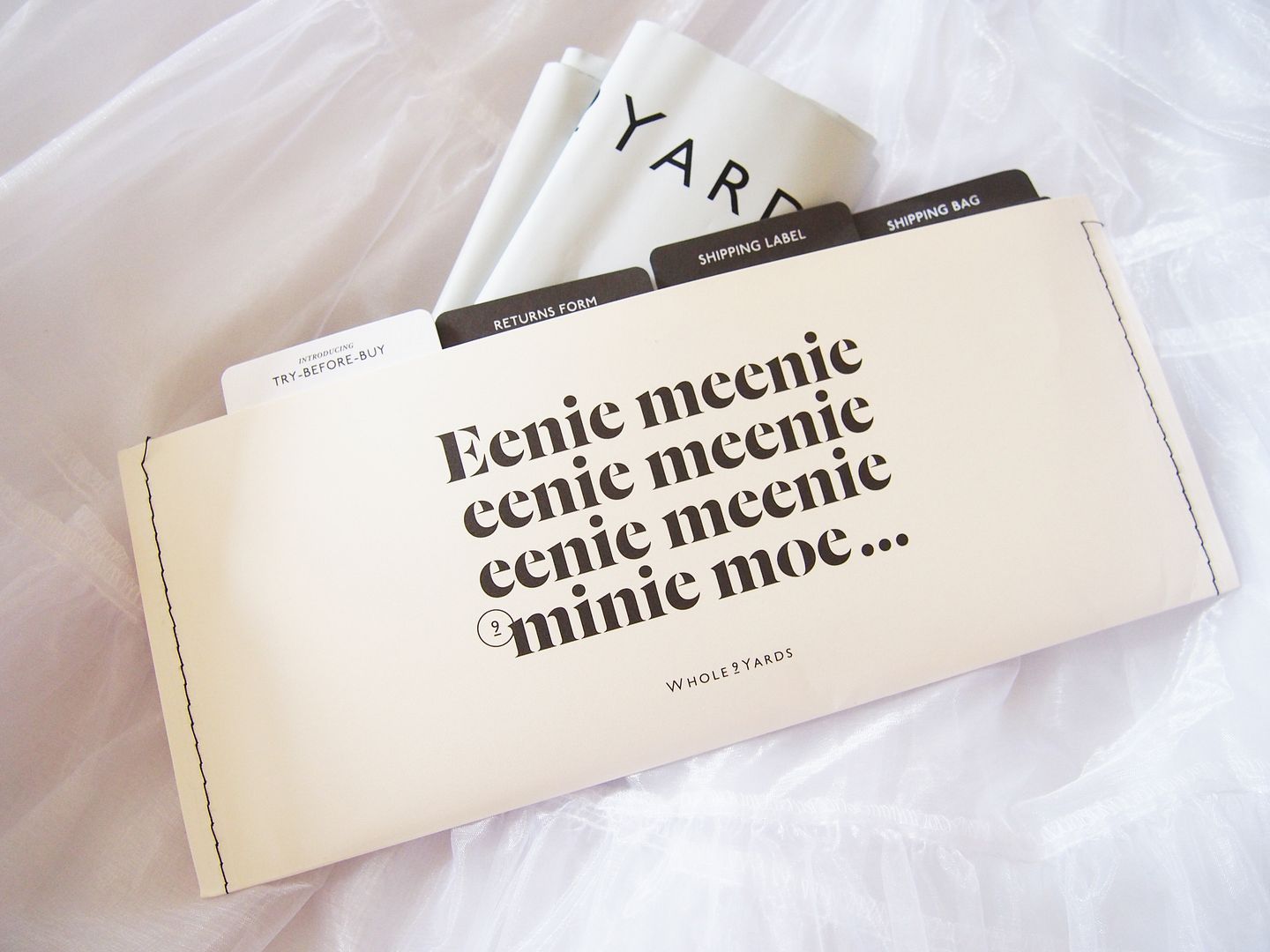 Everything is prepared for you in this little folder.
Shopping has never been easier!
Sounds simple? Sounds great? Sounds too good to be true? Yes, you are right. You have everything to gain and nothing to lose! You don't even have to go down to the store to return/exchange an item that didn't fit neither do you have wait for the money to be credited back into your account blah blah blah. THIS is truly shopping from home, and it is to our, the consumers', advantage!
I actually like quite a lot of designs from their store and had a difficult time narrowing it down to just 3 items. Well, I can always order again! ;p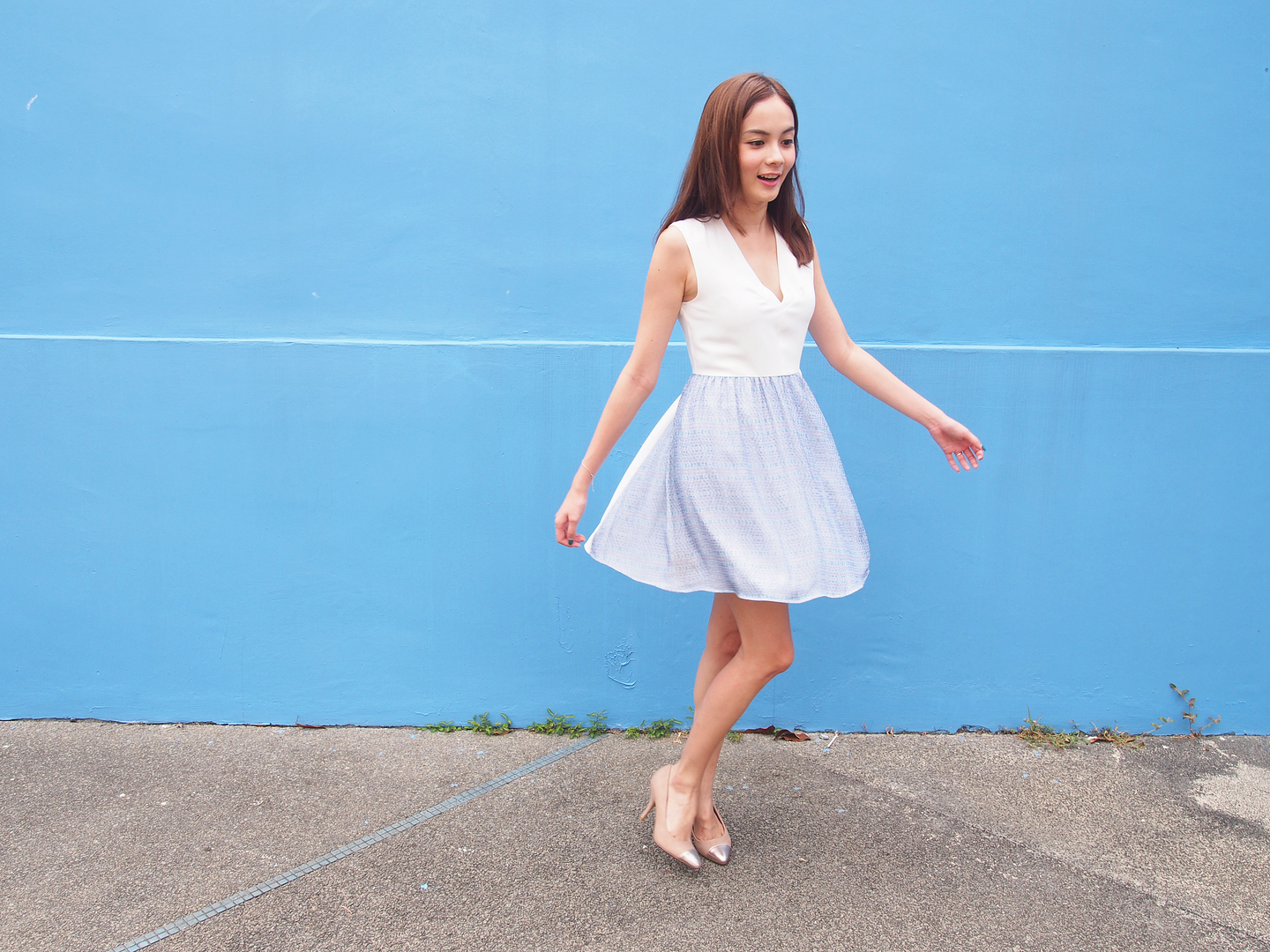 First up, just how sweeeeeet is the
Deep V Dress in Mellow Print
? I first fell in love with it when I watched
this video
and when I tried it on? I fell harder in love. I love how the dress dances in the wind and the luxurious feel of the material makes me feel like a princess. I'm sure you know I don't wear a lot of v-necks but I really couldn't pass up on this. Definitely a keeper +++
I don't know what came over me because blush is not a colour I usually wear but just look at how beautiful this dress is! The
Pleated Bustier Cocktail
Dress is just as the name suggests, perfect for cocktails and black-tie events. I love the slightly structured flare from waist down and I think it's perfect for the upcoming Valentine's Day dinner! ;)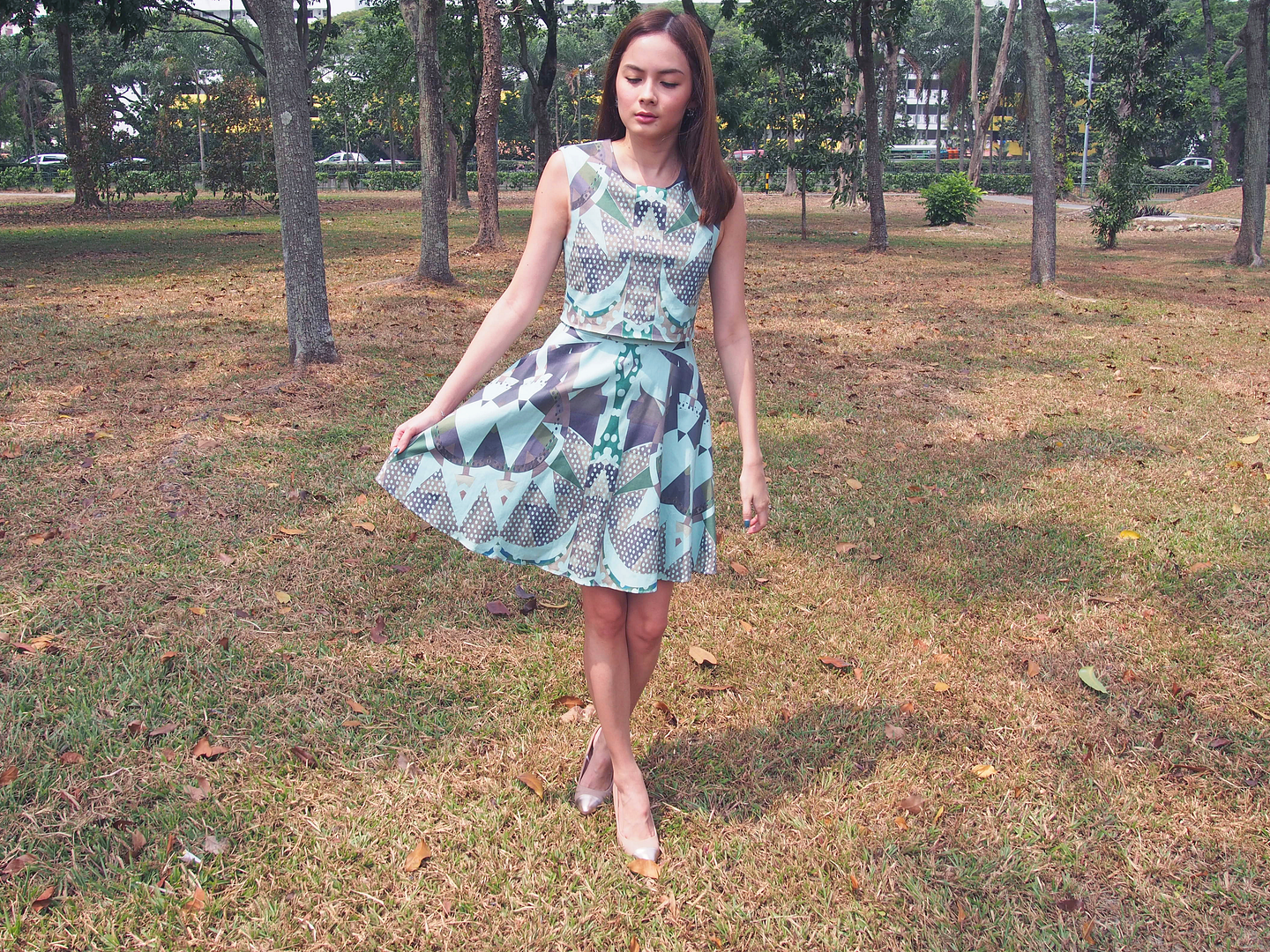 Lastly, something printed and something unique! The
Crop Dress in Mystic Print
is of thick, quality material and you are bound to find a print that suits you.
What are you waiting for? Valentine's Day? Oh wait, that's on Friday, shop away with
Whole9Yards
! ;)