Hi guys!
I hope you had a splendid LNY weekend!
It's a GREAT time to play dress up and go overboard hahaha.
Here's two of my outfits over the weekend!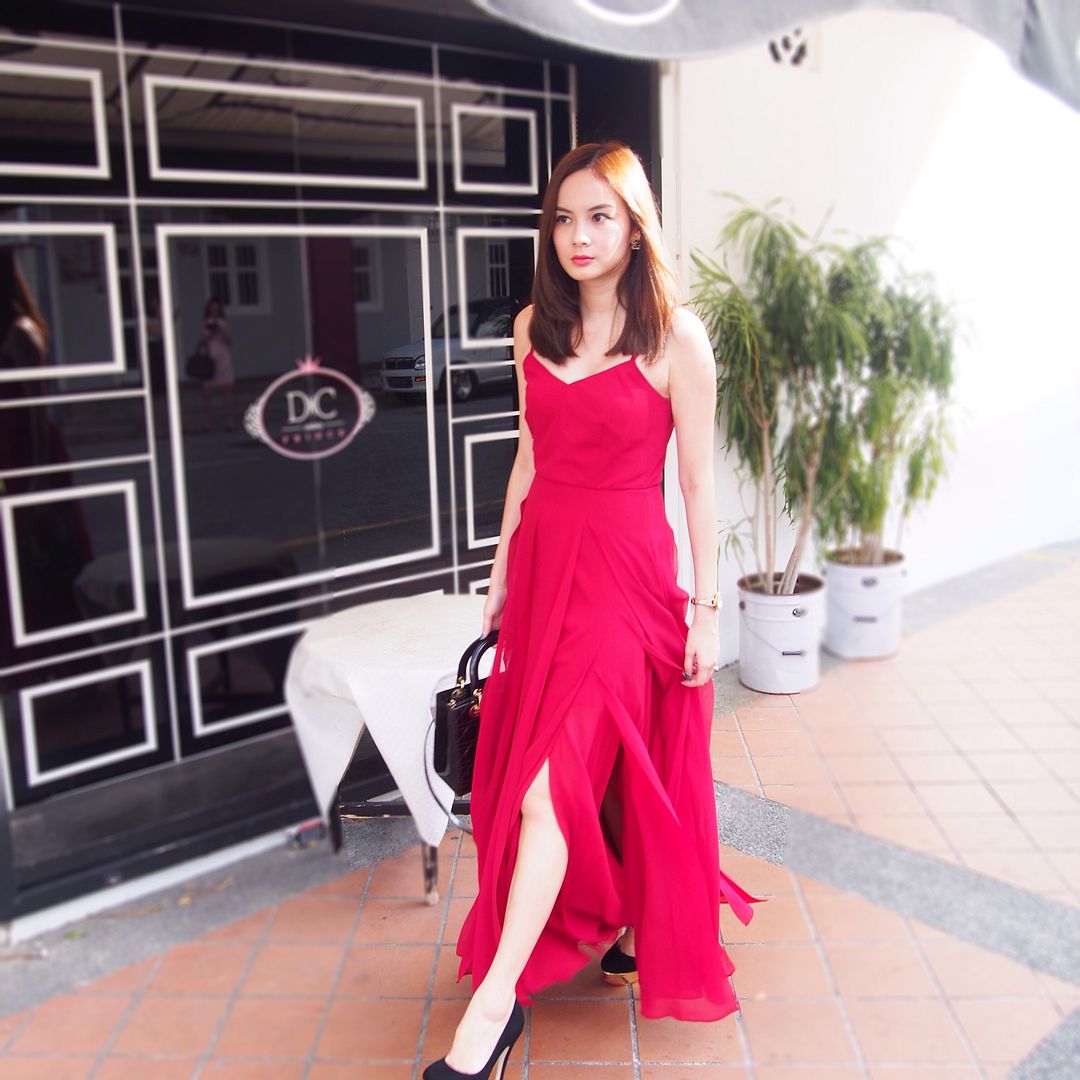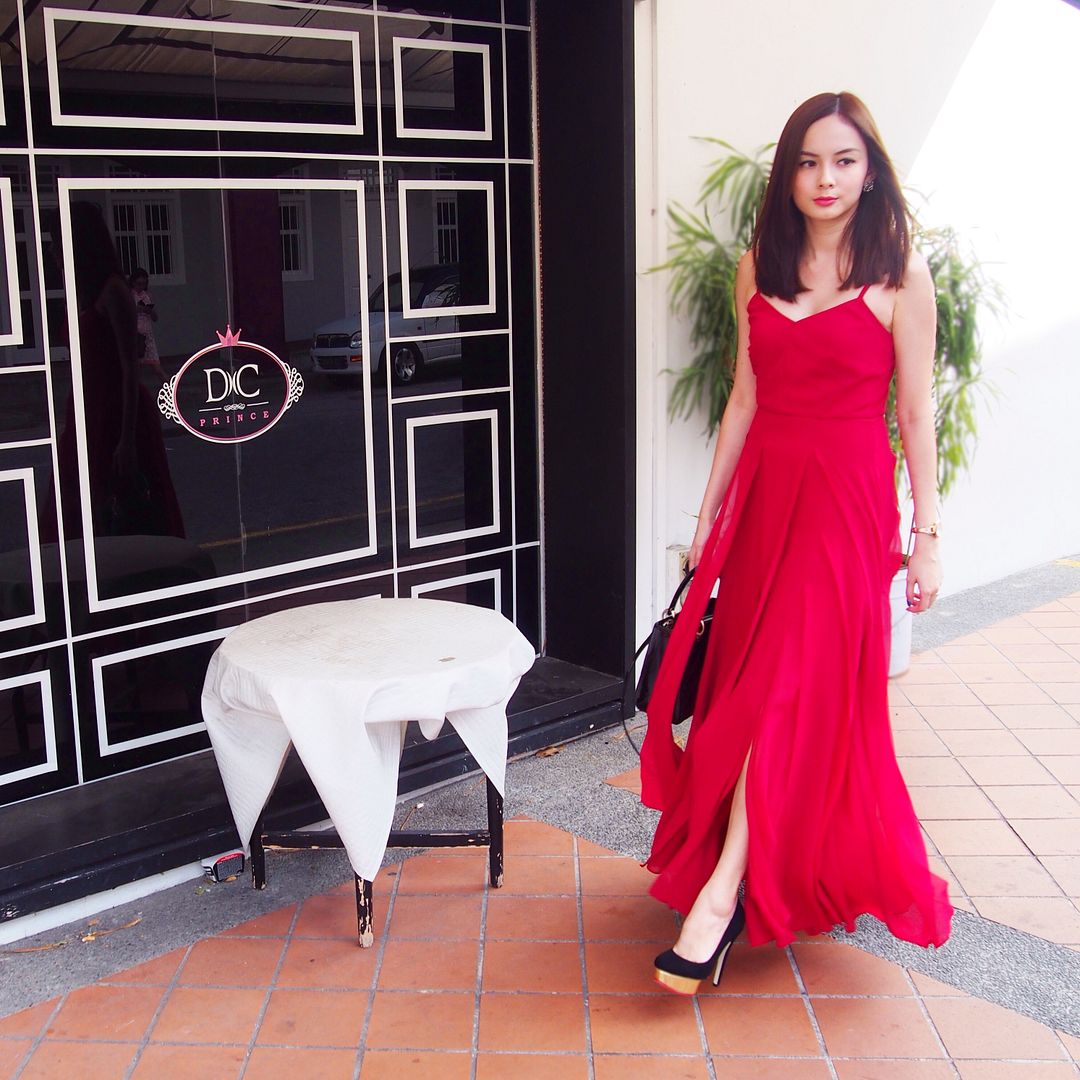 Of course, that's a gazillion similar looking #ootd pictures
because I couldn't get the dress to flow the way I want it captured.
And yes, that's my mum and sis in the reflection waiting patiently
while I walked down the same stretch of path 200 times and H snapped away hahaha.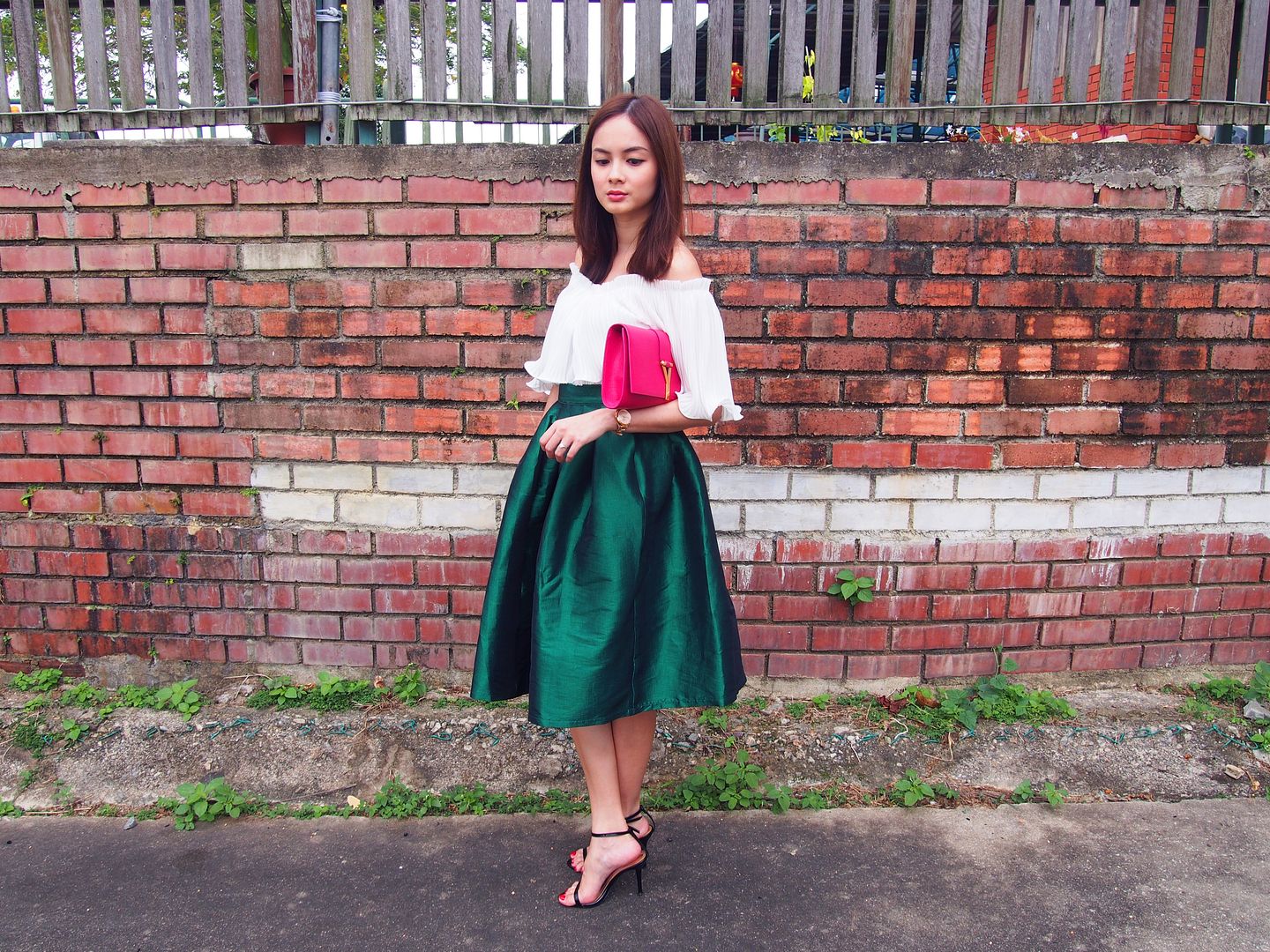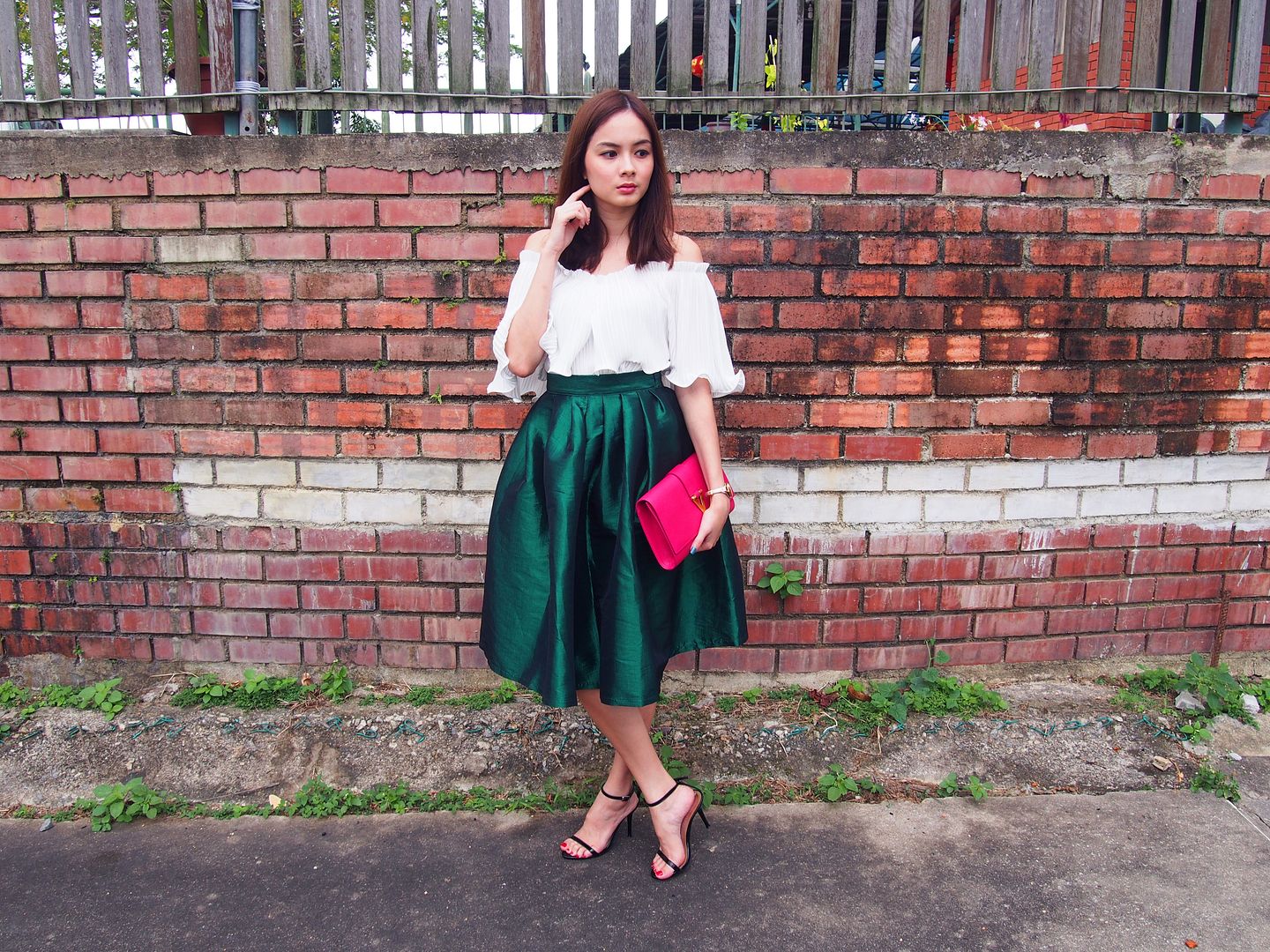 H commented I looked like I was dressed for a Christmas party hahaha.
True to a certain extent I guess 'cause I got this skirt a couple months ago before December.
I LOVE the luxurious sheen of the fabric!