p/s: Updated
SHOPTIPPYTAPP
with lots of items worn once and a Canon camera for sale!
---
I made plans to join H and his friends at Tangerine for dinner
but I had an event to attend at the last minute so I had to give it a miss.
And there H was, spamming my Whatsapp with messages
about how delicious the food was throughout the event when I was STARVING!
......
I sprinted down to RWS after the event hahaha.
We went alllll the way to RWS because H's friend's husband is the head chef of Tangerine
and we were informed there's a special promotion of $45+++ 4-course set dinner.
Sounds cheap?
What's even better is it's 1-for-1.
Yes, you read that right.
$45+++ for 2 persons so we only paid $25 per person for a 4-course meal!!
H and I had tried Jim's cooking before Tangerine and we were instant fans.
I'm sad to share that the promotion we went for is no longer valid...
but they have a Mother's Day set meal coming up next month
so you can
call
to check with them.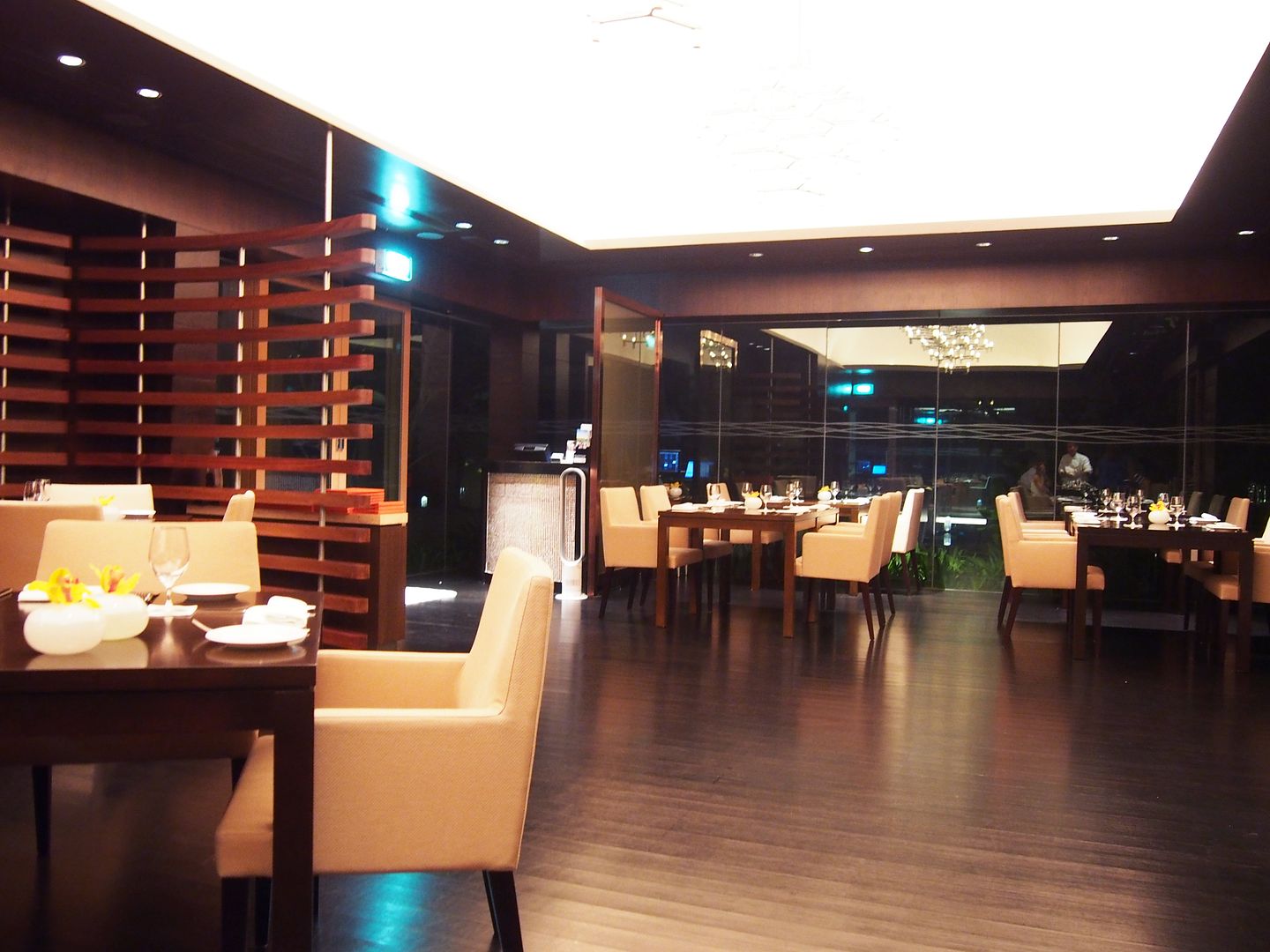 The empty interior...we were the last customers haha.
For appetiser, I had the Chef's special for the evening which was CRABCAKE!
I LOVE CRABCAKES!!!
This was served with a side of zesty greens
and I like how they added seaweed to the salad for a different crunch!
Crabcake was super yums ok?!???!!!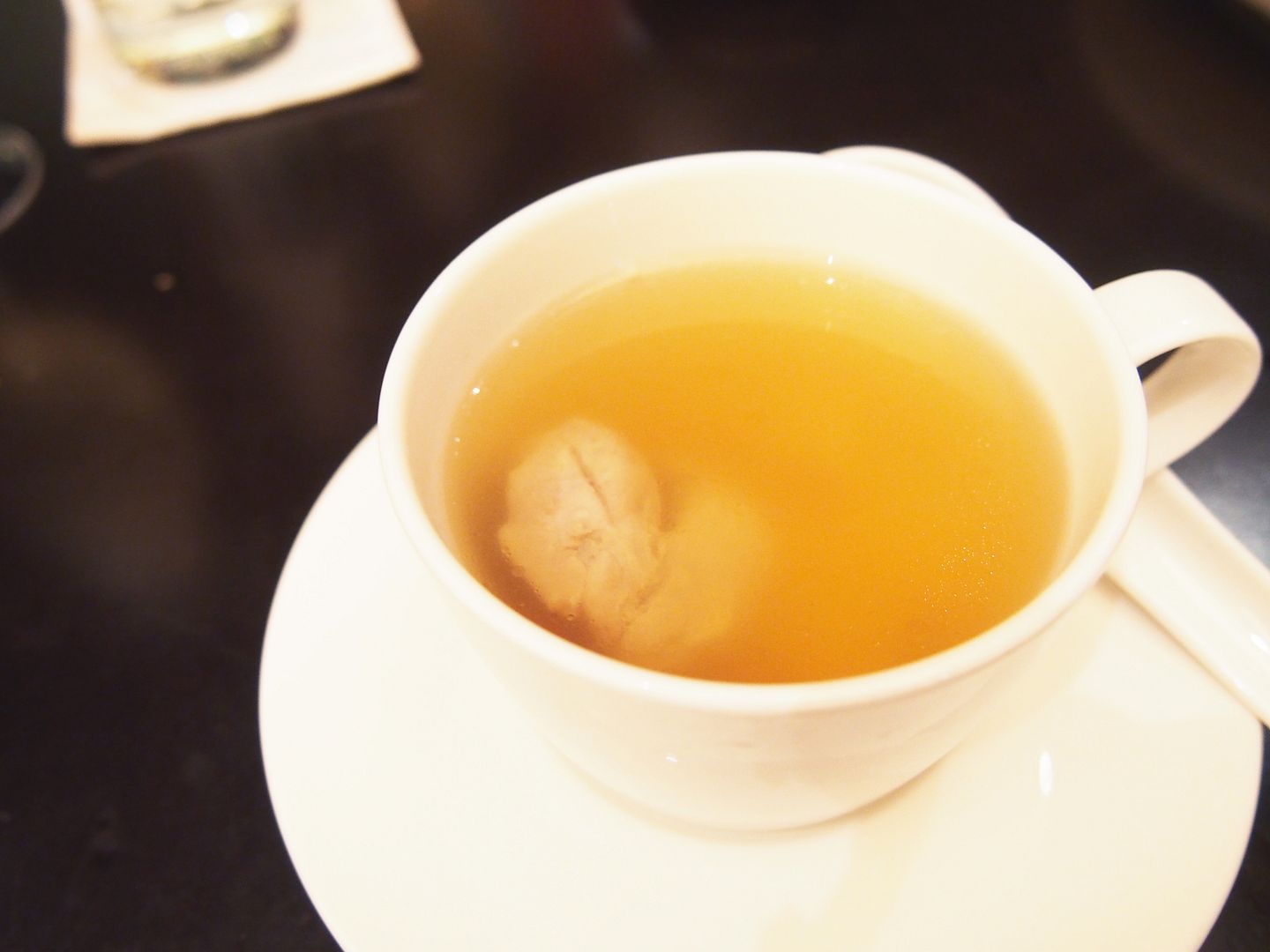 Soup was Double Boiled Chicken Consomme with Bamboo Pitz
No oil yo!
This was light, very flavourful and the chicken meat was soooo soft and tender!
I think I need to get this recipe from him.
Comfort food!
Grilled Chicken Roulade
with roasted butternut, shimeiji mushroom and edamame bean
That's my main course!
I've tried this dish before at the Chef's housewarming but forgot all about it... Until I took a bite.
Don't think I can ever forget the tenderness of the chicken meat wrapped with bacon ;)
We also got to try the Pork Belly as a "side dish".
It came with a thick layer of fat but oh mannnnn, there wasn't the gross fats taste
and I would've popped the entire piece into my mouth
if I didn't become conscious and remember that the fats STILL contributes
to the blocking of my arteries whether I taste them or not. :x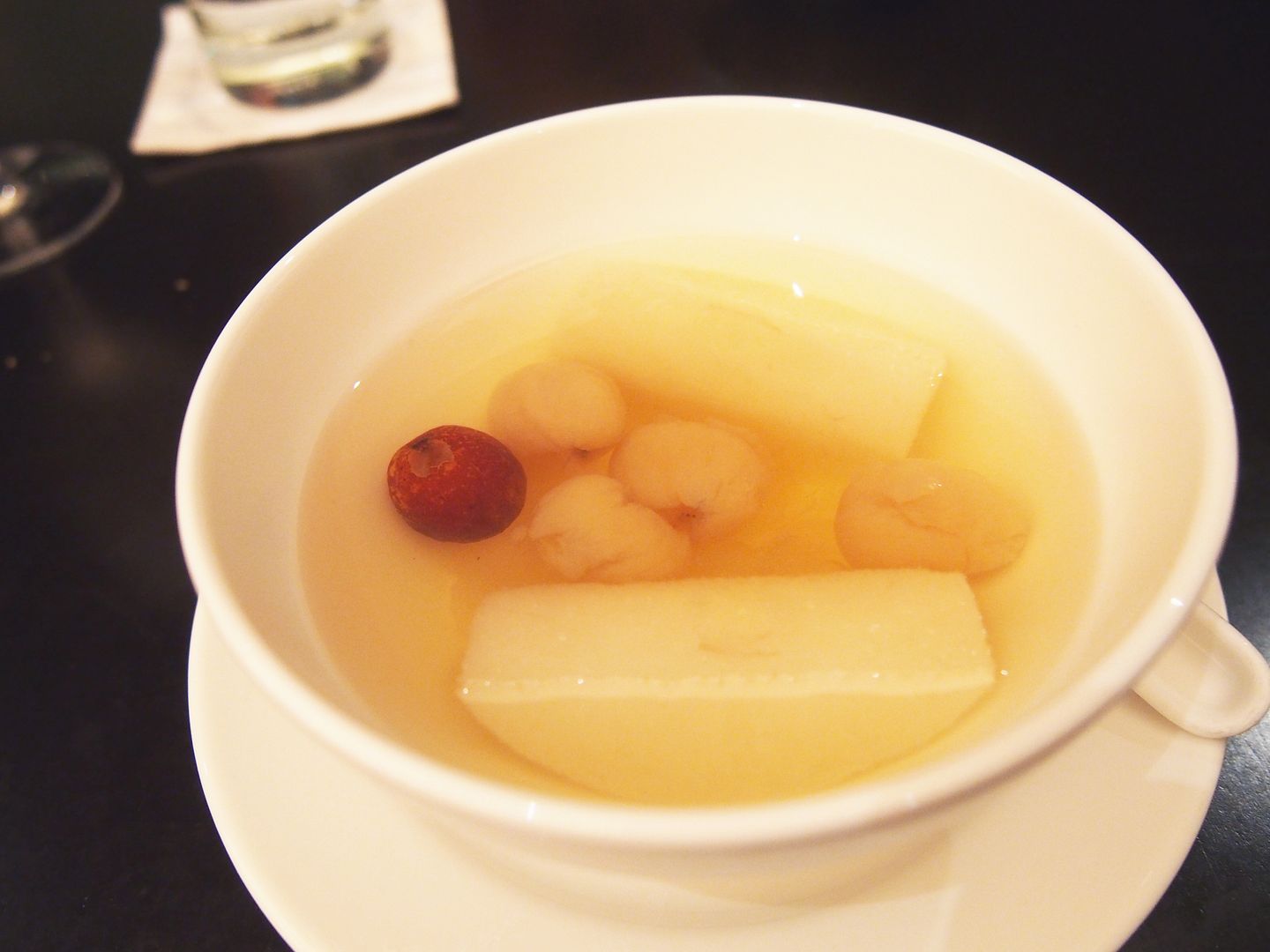 Hot Chinese dessert > Cold western style dessert for me anytime.
The Yashi Pear with Snow Lotus Seed and Dry Longan ended my meal on a sweet and warm note. :)
Tangerine is definitely a hidden treasure.
In fact, it is just a couple of steps away from Forest.
If you want to go somewhere less commercialized for a special occasion,
you can give this restaurant a try :)
Moving on, H and I recently went Miam Miam at Bugis Junction for their desserts.
I have heard soooo much about it and since we were in the vicinity, why not?!
The photogenic Caramelized Banana Pancake with vanilla ice-cream and blueberries!
It was actually really filling even for 2 persons and the pancake tasted more like cake to me.
But I still liked it!
French Toast with cream and maple syrup.
Crispy on the outside and very soft on the inside!
Not too bad but I probably wouldn't order it again since I can make this at home myself haha.
Anyone tried their savoury dishes yet?
Let me know how is it?
This lady sitting on the table beside us ordered a mushroom + egg dish
and it smelled reallyyyy good (a little like hokkien mee I don't know why hahaha)
so we might go back for the savoury dishes one day!
Enjoy your long weekend and thank you for reading! :)