I posted this photo on Instagram a couple of weeks ago and was met with a huge chunk of negative responses.
I might have left out in the caption that I will not be going through a big surgery to change how I look because my parents have given me perfect features and I know I am very fortunate. So don't worry guys, my eyes, nose, lips will remain! Even my ears will still be this protruding though I hate them and that's precisely why you don't see many photos of me with my hair up!
I don't condemn plastic surgery as I feel it's a personal choice. Beauty ideals have been highly coveted by all the celebrities you see on screen and if you are not harming anyone by enhancing your physique, to me, it is - why not?
Not everyone undergoes beauty enhancements just because they are vain. There are numerous reasons such as hair transplant, medical facials, corrective surgeries, etc, so don't be put off the moment a friend confided in you that he/she did something.
I went to The Face of Beauty Workshop organised by The Sloane Clinic last month with Beatrice, Evonne and Valerie to learn about the wonders of plastic surgery.
The Sloane Clinic is a chain of aesthetic clinics offering total beauty solutions of invasive and non-invasive aesthetic treatments in Singapore and Malaysia.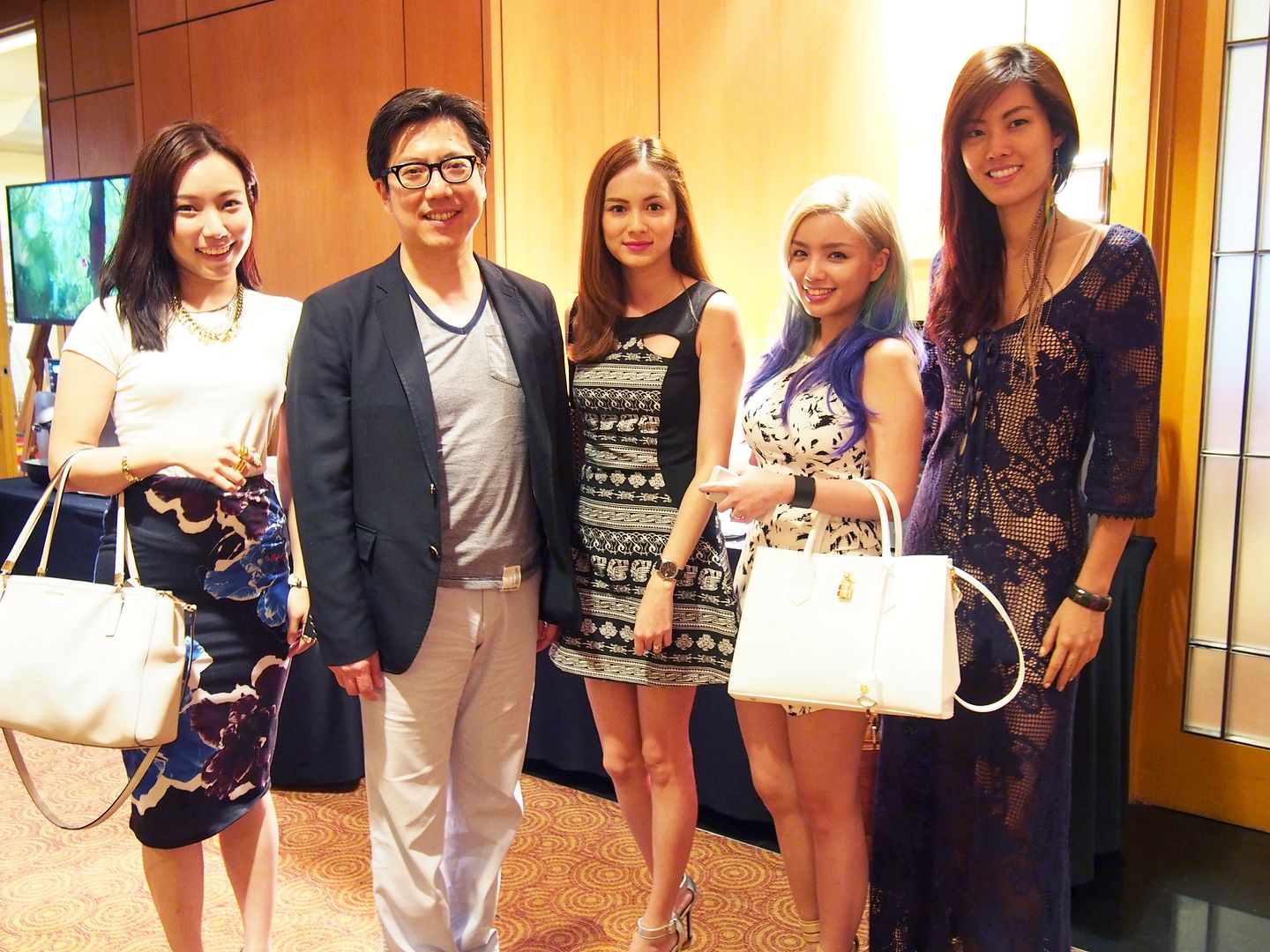 Here's all of us with the renowned Dr Moon Hyoung Jin from Korea! It was very interesting to listen to him share about the current plastic surgery trend in Korea, what defines beauty there and what are some of the enhancements the locals undergo to look beautiful.
The above photo summarises it all!
By the way, cute eye smiles refers to "aegyo sal", those puffy, cute looking eye pouches that make you look younger!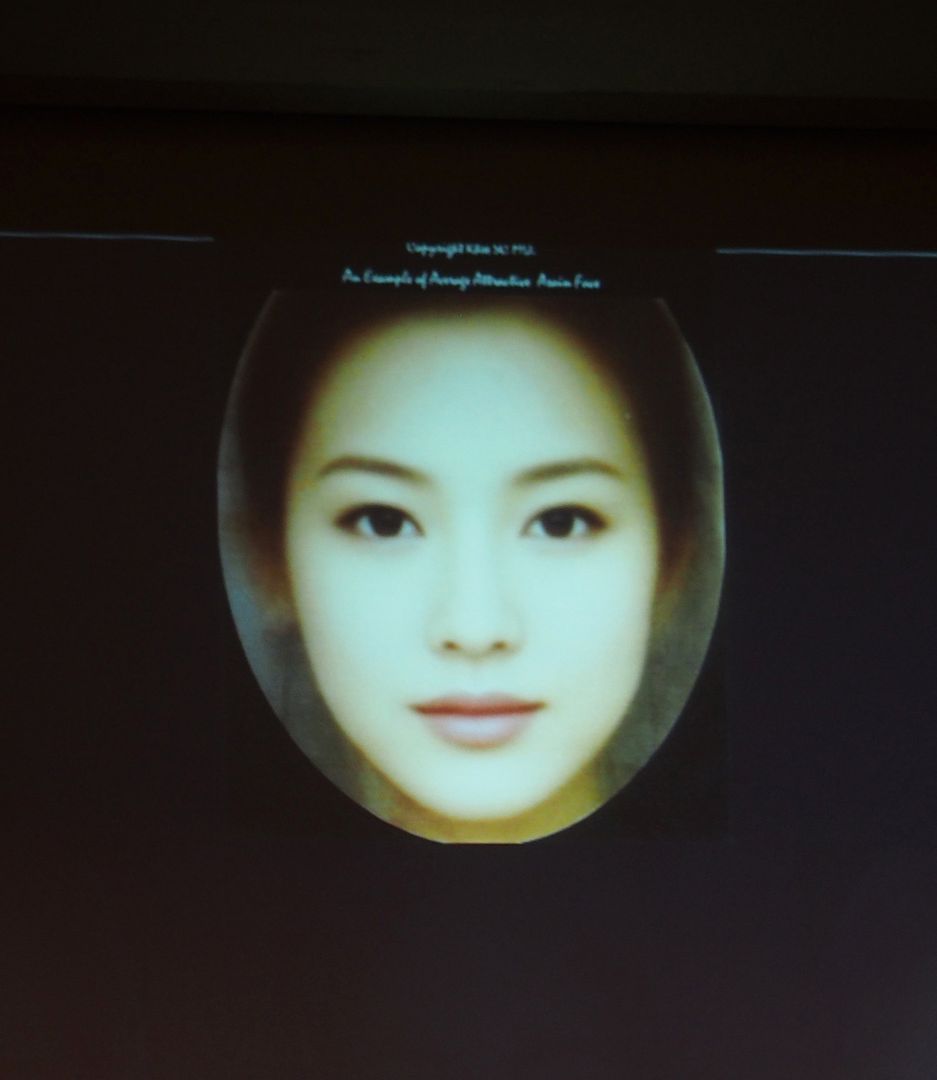 Based on the beauty ideals in Korea, this is what a super gorgeous Korean lady would look like and what most Korean ladies hope to achieve through surgeries.
In comparison, how the rest of us around the world view beauty.
Top-bottom, L-R: African, Caucasian, Chinese, Japanese, Korean
Common features: big eyes, small nose, oval-ish face shape, defined lips and flawless complexion
ALL look super gorgeous please!!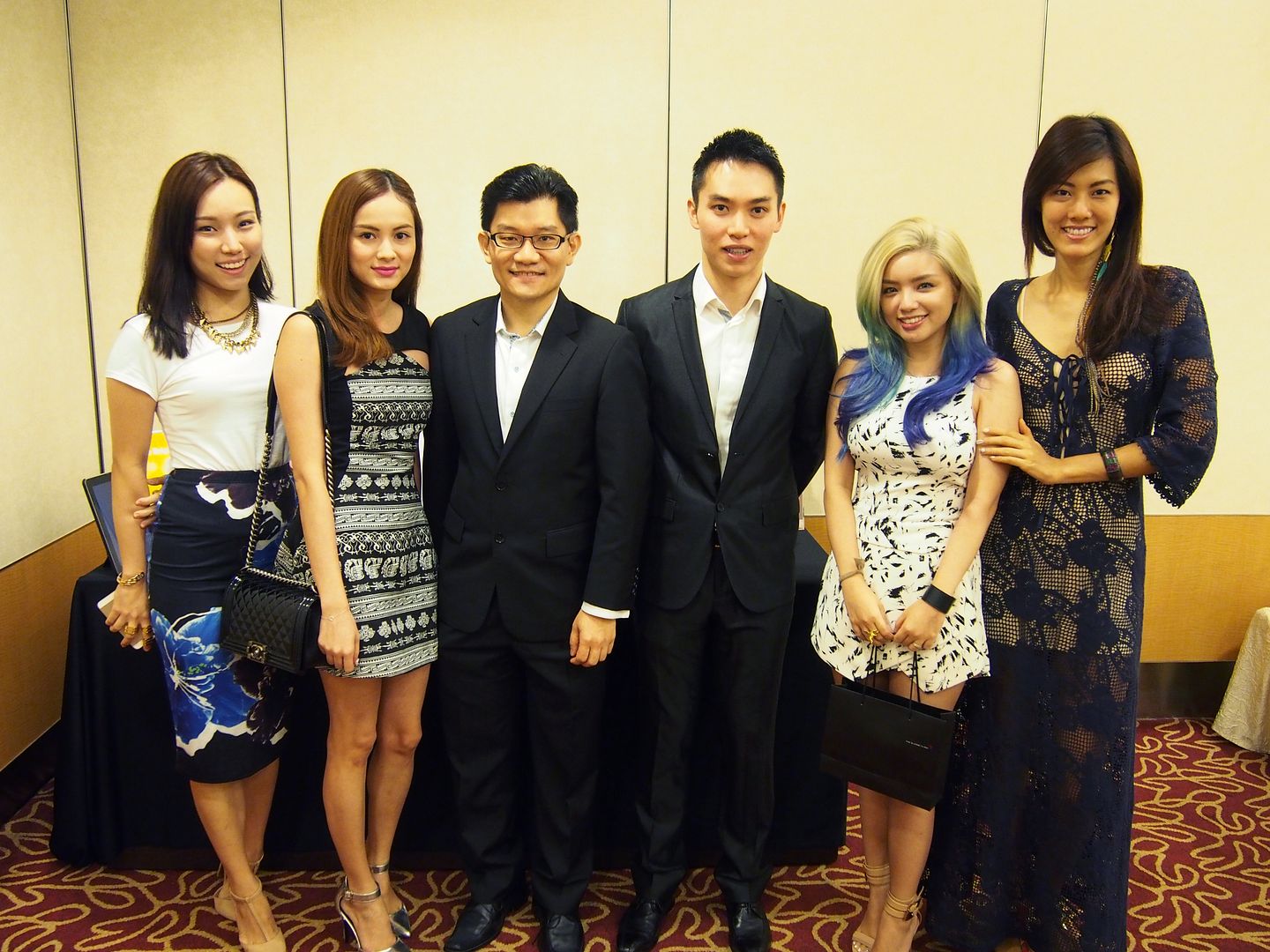 With the other 2 doctors, Dr Tan Ying Chien and Dr Chua Han Boon from The Sloane Clinic, who shared secrets on how to achieve a beautiful face and how to have flawless skin respectively.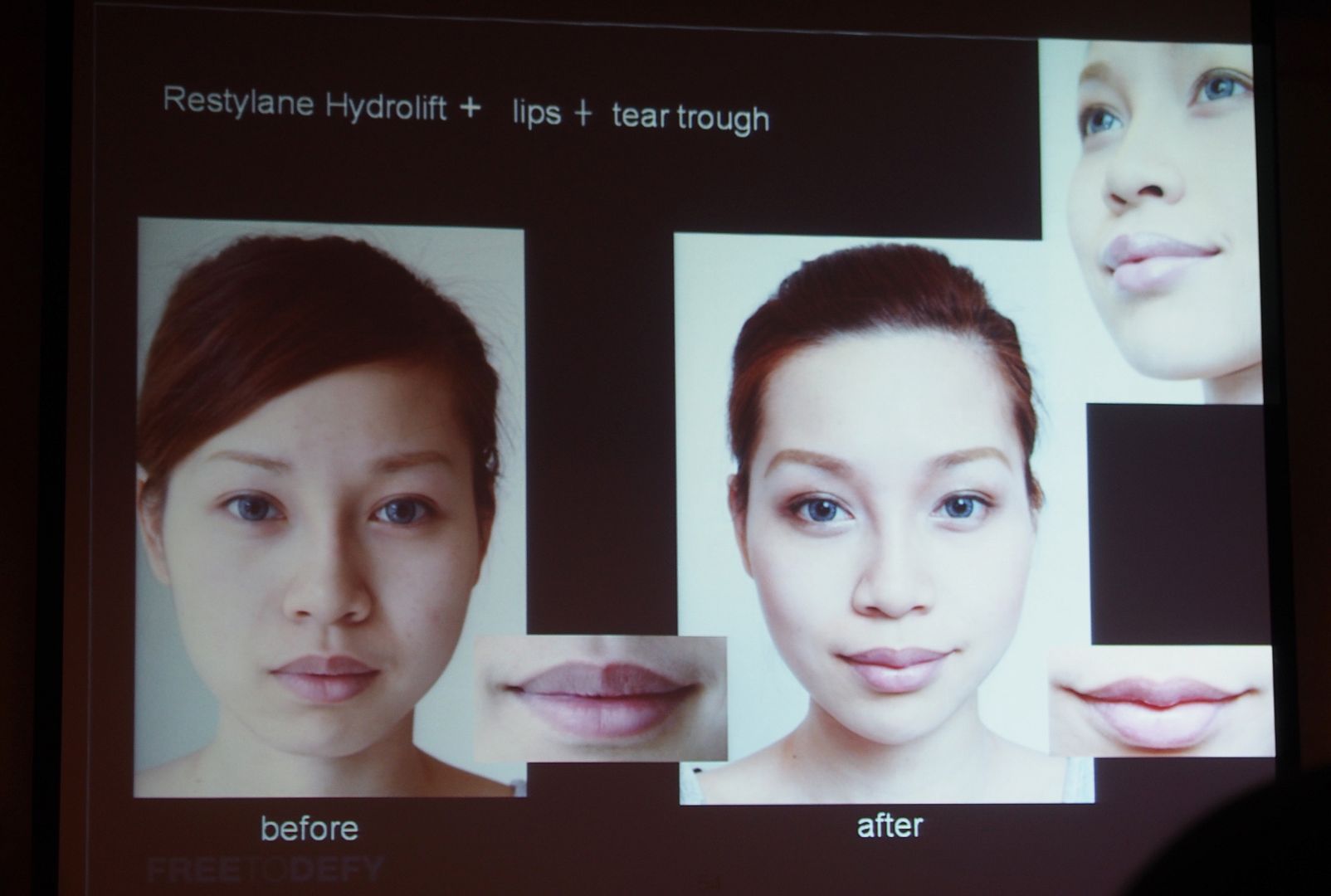 As we age, skin sags, the radiance is no longer seen on our face hence we look perpetually tired. As seen in the before/after pictures above, the lady was transformed after deciding on the Restylane® Hydrolift procedure.
Restylane® Hydrolift
is one of the options you can consider to revive youthful, moisture skin and at the same time lift and contour faces sans scalpel using natural hyaluronic acid. That's why you see how her face shape seems to be more defined, and more oval in shape after the procedure.
Studies have shown that Restylane® also stimulates your body's own production of collagen, explaining why over the next 2-3 weeks, you will notice further lifting of your facial contour, together with more radiant, luminous skin. Similar to
fillers
and
botox
, the procedure is very safe and you can expect minimal downtime, and results last for 4-6 months!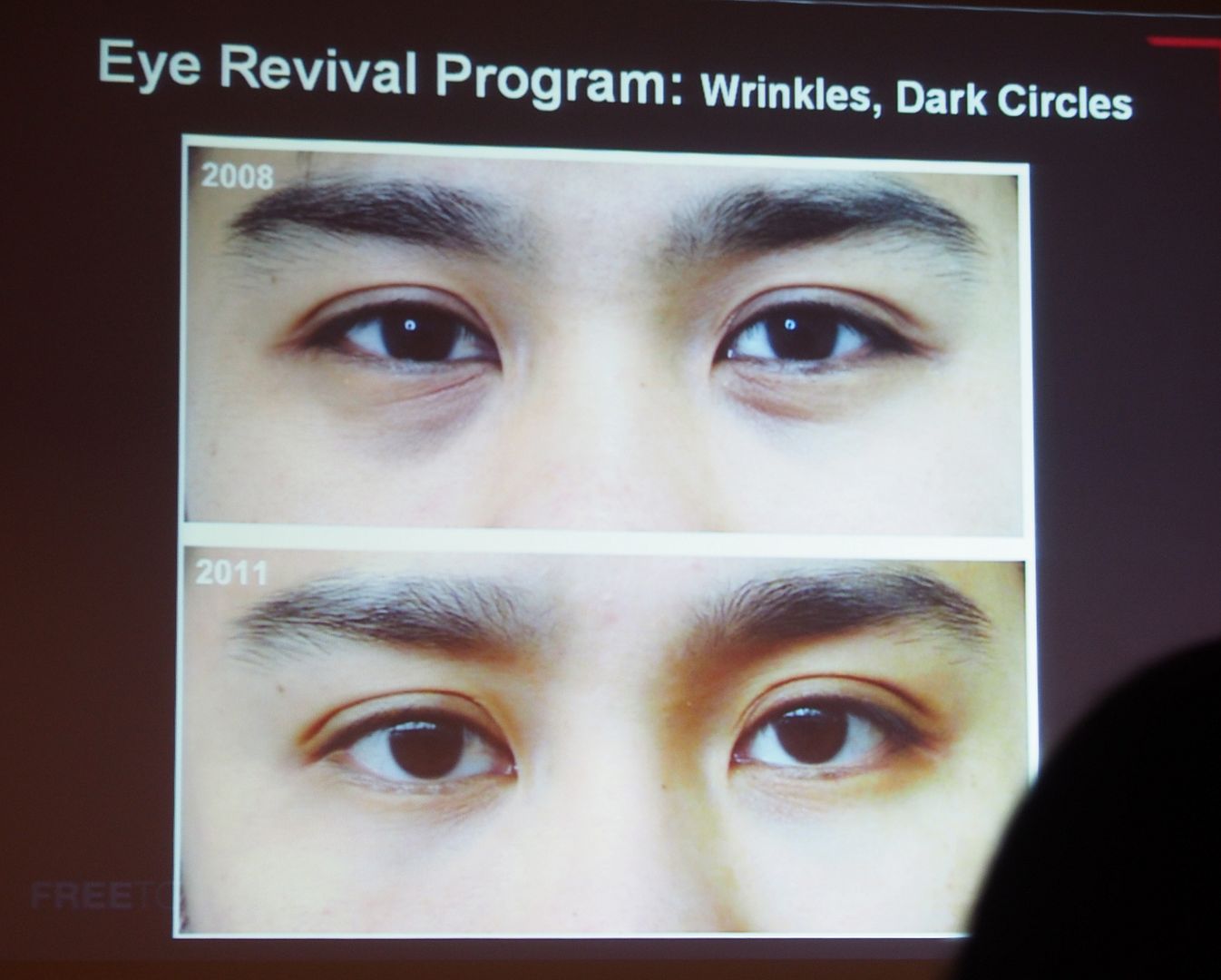 Everyone in the room went "ooohhh" and "aaahhhh" when this slide came on and I assume that's because dark circles + wrinkles at the eye area is the most common problem most of us face. I rub my eyes too frequently and now I have lines under my eyes + dark eye circles which nothing seems to cure. T_T
If you are in a similar situation as I am, you would be relieved to know that there is a solution afterall!!!
"The Sloane Clinic's Eye Revival Program is a unique game-changing protocol to rescue woeful panda eyes with a multitude of deep issues:
Laser Toning dispels the dark cloudy pigments, while activating intensive collagen production and improving microcirculation to put fine lines and puffiness out to pasture. Revitalift works synergistically to level out undereye trenches, quench thirsty dull lids to ignite a healthy sparkle from within, and restore dermal elasticity and thickness for that youthful bounce as you spring across the winning line!"
So you see, you don't always have to do anything drastic to your face to look good! Simple contouring with plumper, youthful-looking skin and wrinkle-free eyes CAN and WILL take ten years off your age! And the best thing? You do not have to worry about how you will look after the procedures because it is almost guaranteed you will look good with aesthetic treatments as such.



The Sloane Clinic has a vast number of treatment/procedures available and I'm sure you can find something that can improve your physical appearance, be it skin laser, body shaping, permanent hair removal or even liposuction. You can find out the services available at their website:

http://www.sloaneclinic.com




Do note that double eyelid, epicanthoplasty and lower eyebag removal surgery are performed at

The Sloane Clinic Plastic Surgery Centre

while all other non-invasive procedures and injectables are available at all other branches.

Contact The Sloane Clinic at

help@sloaneclinic.com

for enquiries!