Hello ladies! Today I am back with this month's beauty review - the new Clinique Smart Serum
which has just recently landed in stores after 5 years of research with patented technology!
I received a bottle of it at the pre-launch event so I've been using it for about 2 weeks now.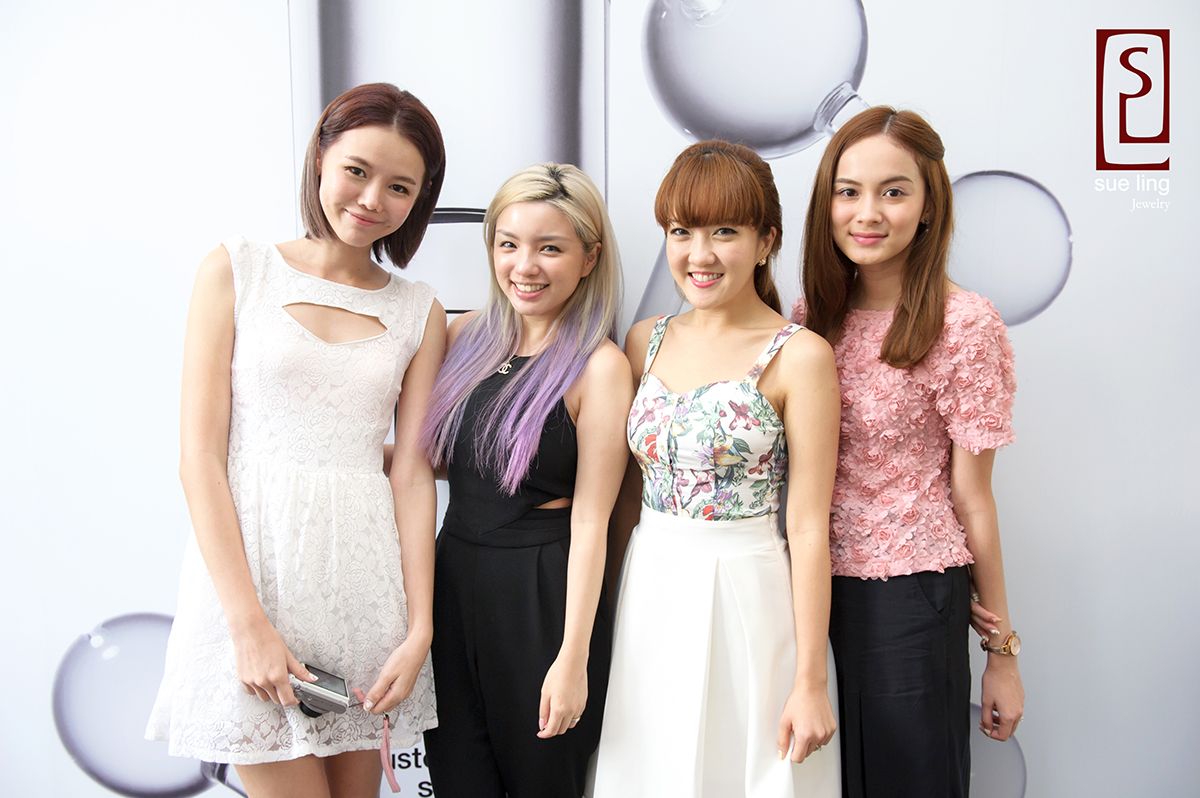 With the other Nuffnang bloggers at the event - Qiuting, Evonne and Juli!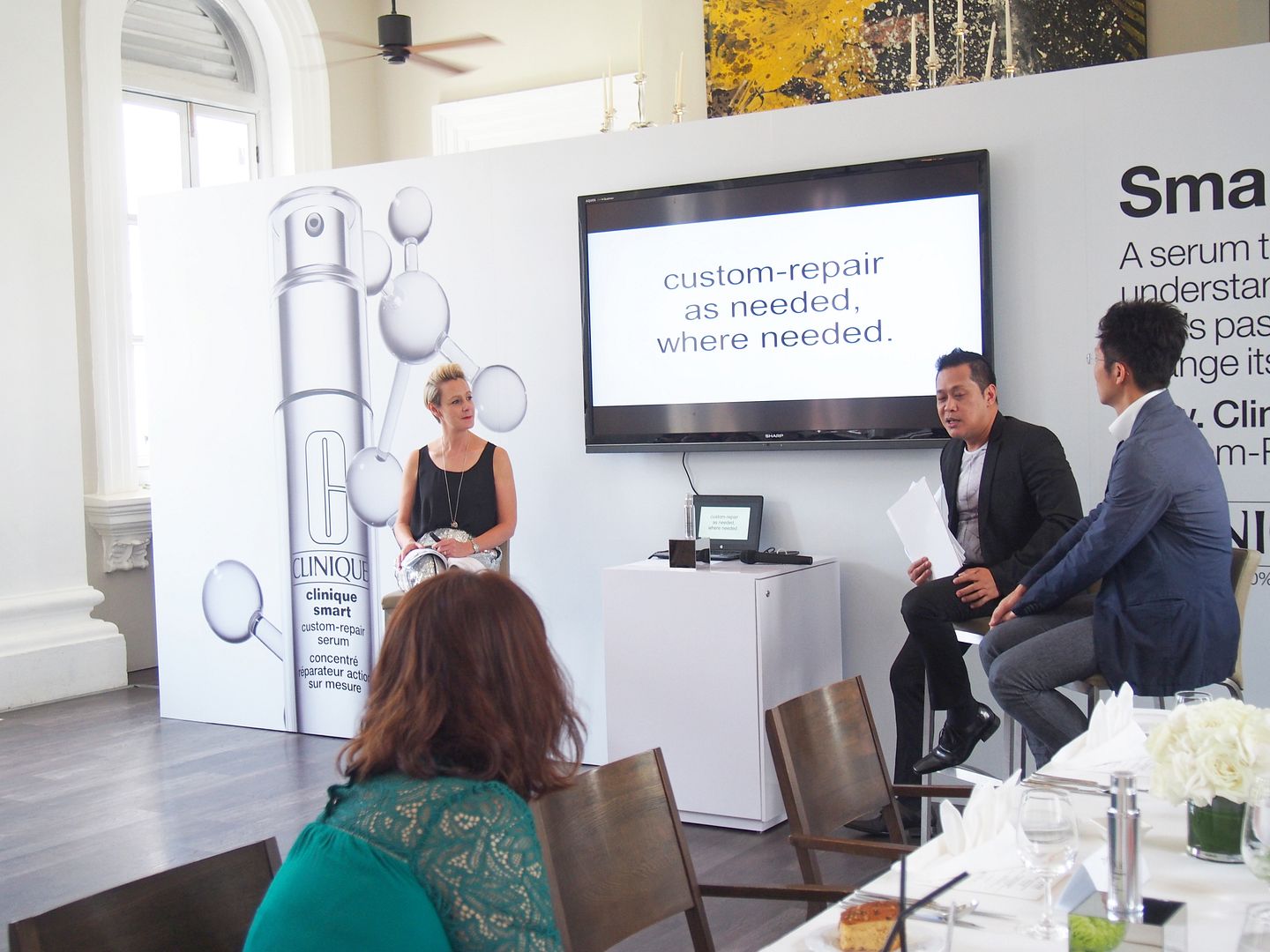 "Custom-repair as needed, where needed."
That is what the serum is ALL ABOUT.
Clinique understands that w
omen's skincare concerns differ depending on their age and skin tone. As women age, they often have more than one concern and the 5 most common problems we face include
lines/wrinkles, loss of elasticity, dark spots, uneven tone and dullness.
There are, of course, numerous serums in the market targeting the above concerns either specifically or all-in-one.
What makes the Clinique Smart Serum stand out from its competitors is that, it
understands skin
and responds with
targeted
repair
as needed, where needed.
And that is the reason why Clinique spent half a decade researching on a skincare product that is not only smart but also magical.
There are damages on the surface of the skin that you can see with the naked eye, and then there are damages that you don't see but also need TLC. Damaged skin (on the surface and beneath the skin surface) sends out signals and the Smart Serum responds by
providing custom repair to the specific area(s).
The serum knows which ingredient to send to the different parts of your face, from the stubborn spot you've been battling, to the fine lines developing on your forehead - Clinique Smart Serum will adjust itself to suit your needs!
Sounds too good to be true? Definitely.
But it is THAT amazing.
Not only is the Smart Serum able to
deliver customised repair based on each consumer's unique concerns, it also v
isibly addresses uneven skin tone, lines and wrinkles, firming, or radiance. Additionally, it also h
elps skin to stay more receptive to repair with the calming ingredients!
Best of all, ladies of all ages and ethnicities are suitable to use this product!
It is not call Smart without a reason. Or many reasons in this case! ;)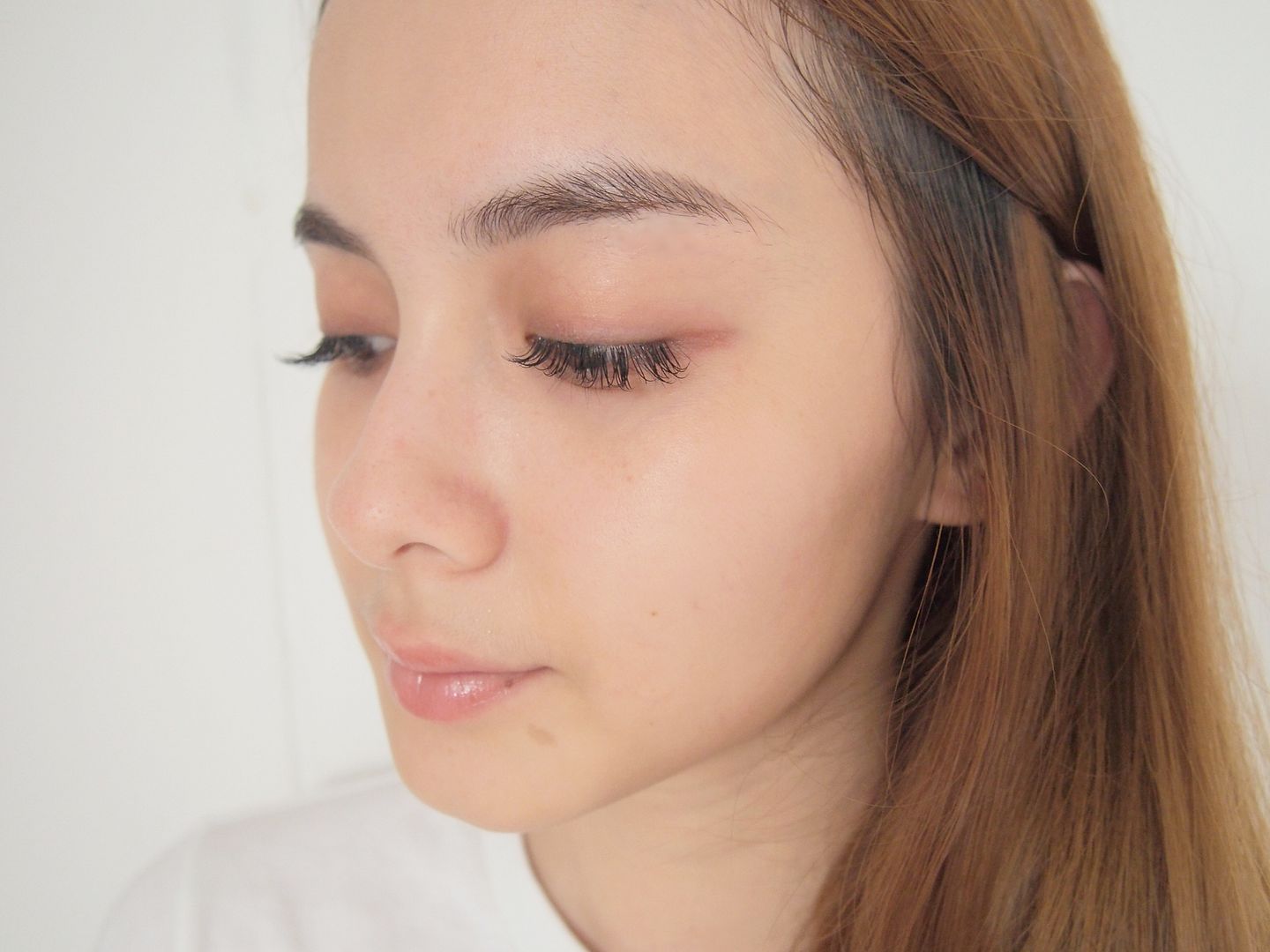 Here's me bareface after cleansing and toning
2 pumps of Smart Serum in a nude cream form that looks a little thick
but you will be surprised by how lightweight it feels upon application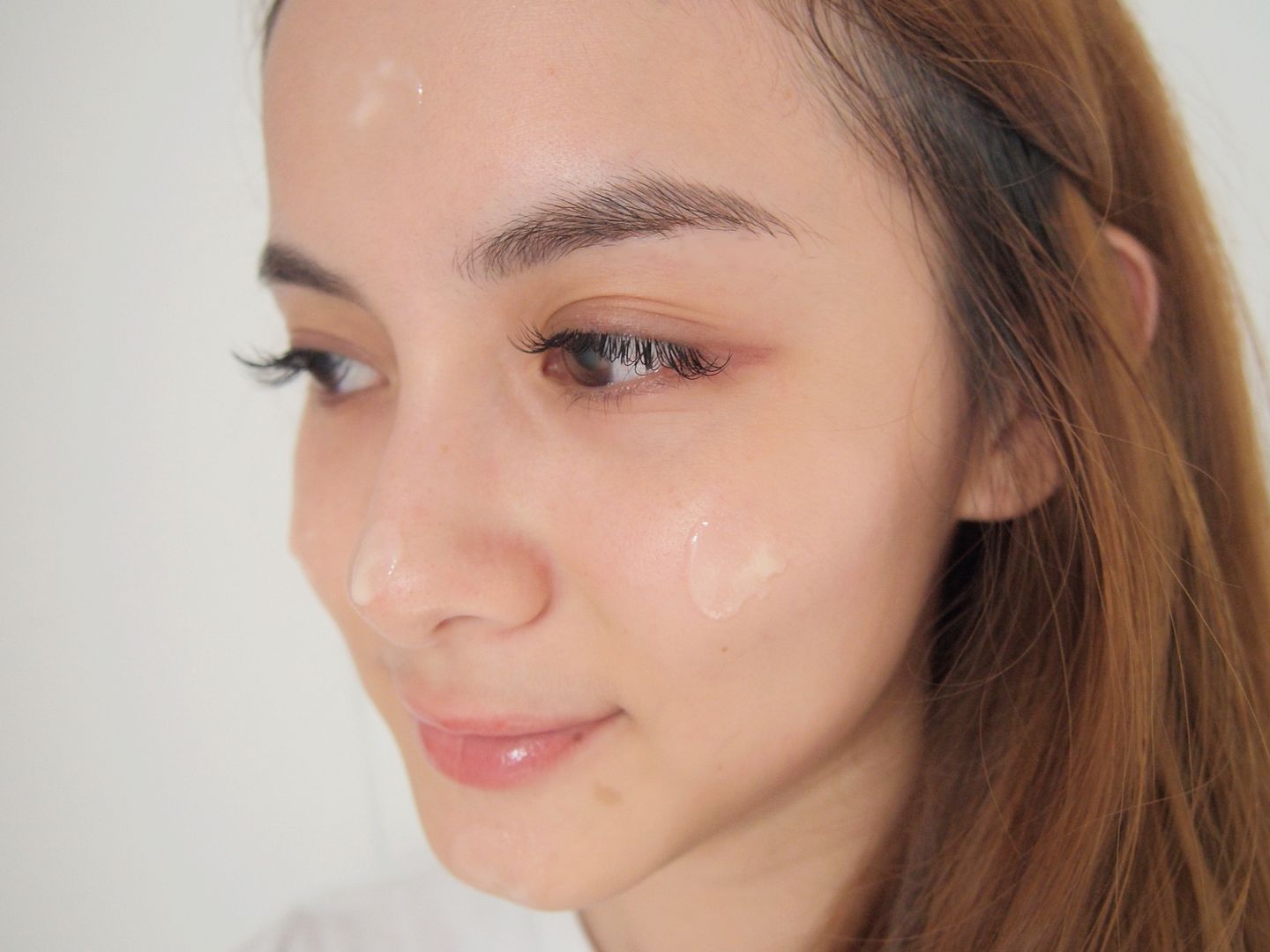 5 dots on my face later...
Then in an upwards circular motion, massage the Smart Serum into your skin (day and night) and allow the serum to do its
customised
repair as you go about your day or sleep!
The Smart Serum is quickly absorbed into the skin, leaving me with an almost matte-like complexion. Skin immediately feels smoother and softer to touch, overall texture is also smoothened out! Honestly, it doesn't feel like I have anything on my face at all!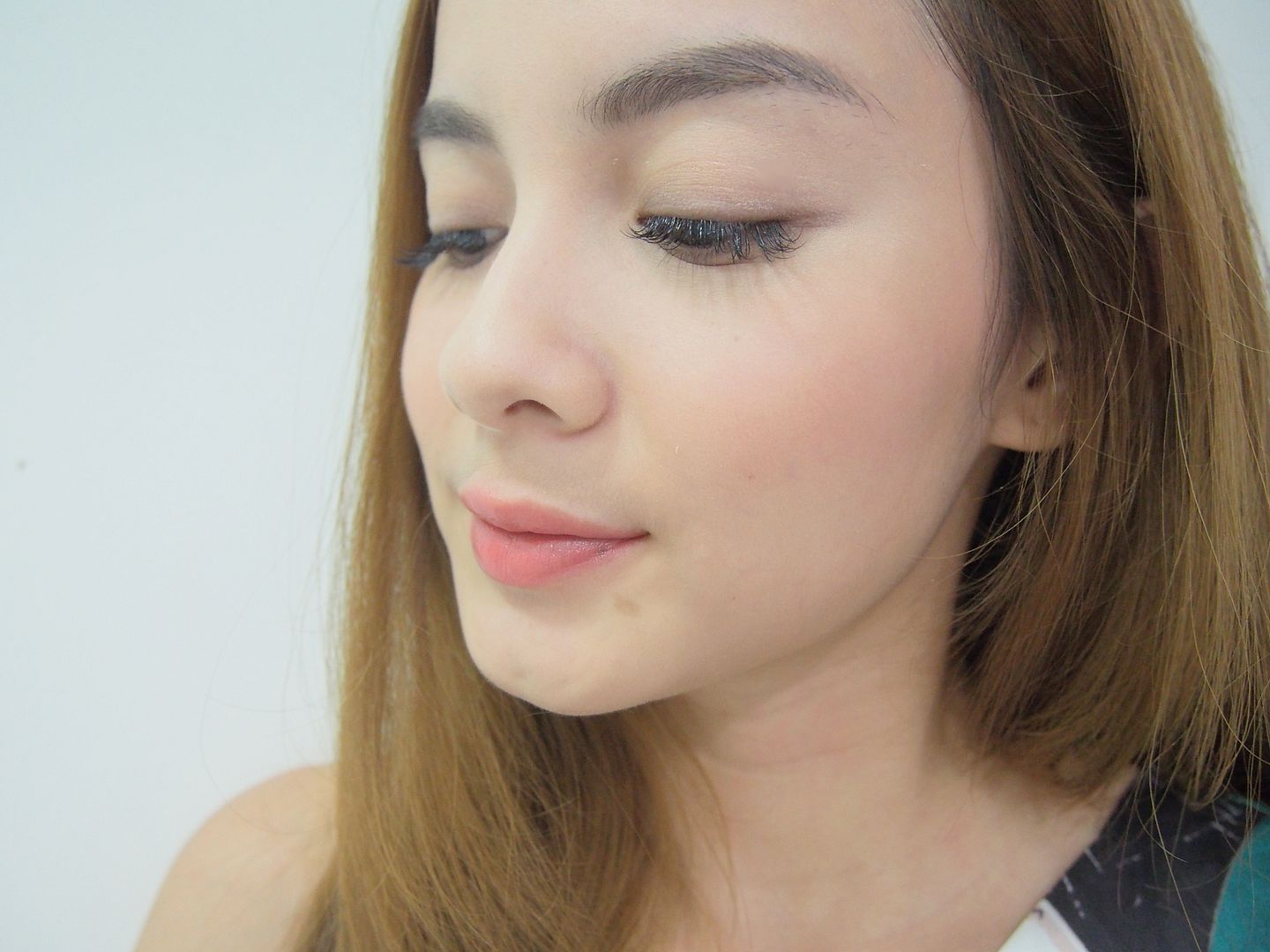 Have I also mentioned that makeup glides on reallyyyy easily?
I've only changed the serum in my skincare routine, everything else remains the same (even my makeup products). And looooook, my complexion seems to have improved a great deal! No uneven patches, skin seems more radiant and that tiny light brown spot (pigmentation you think?) you see above my blusher is a little lighter as well! I don't have wrinkles/lines on my face YET (can't say the same about my eyes boo) so I cannot comment whether the serum helps in that area but I'm pretty sure your forehead wrinkles will be targeted and repaired!
Clinique the skincare brand has always lived up to its promise to women around the world that "Great Skin Can Be Created At Any Age" and this time round, the brand has over-delivered its promises on yet another unique, highly effective and safe product! ;)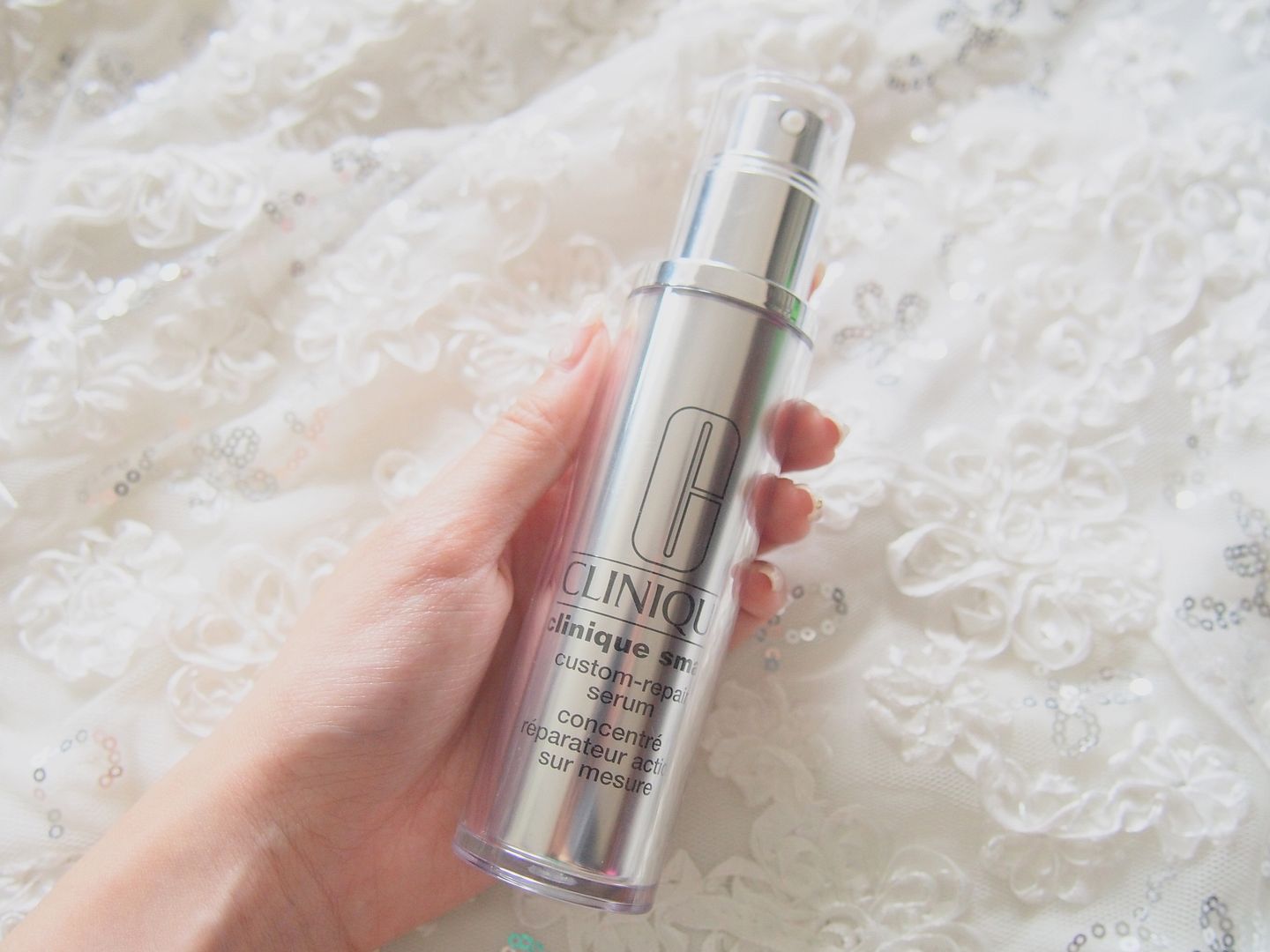 The Clinique Smart Serum is now available at Sephora and Clinique counters in all department stores island wide. If you would like to try out the serum, head over to
http://campaign.herworldplus.com/clinique to find out where you can redeem one!