Helloooooo!
You might have seen this picture on my Instagram about this interactive fashion event I went with my readers/followers at
L'zzie
located at Central Mall, Clarke Quay!
(L'zzie has another outlet at Bugis Junction by the way!)
It was so much fun, guys! Getting to know my followers from reel to real and
learning a little more about them as persons other than an username, I really liked that!
We bonded over a dainty tea party, pretty apparel, a makeover and had tons of girly fun!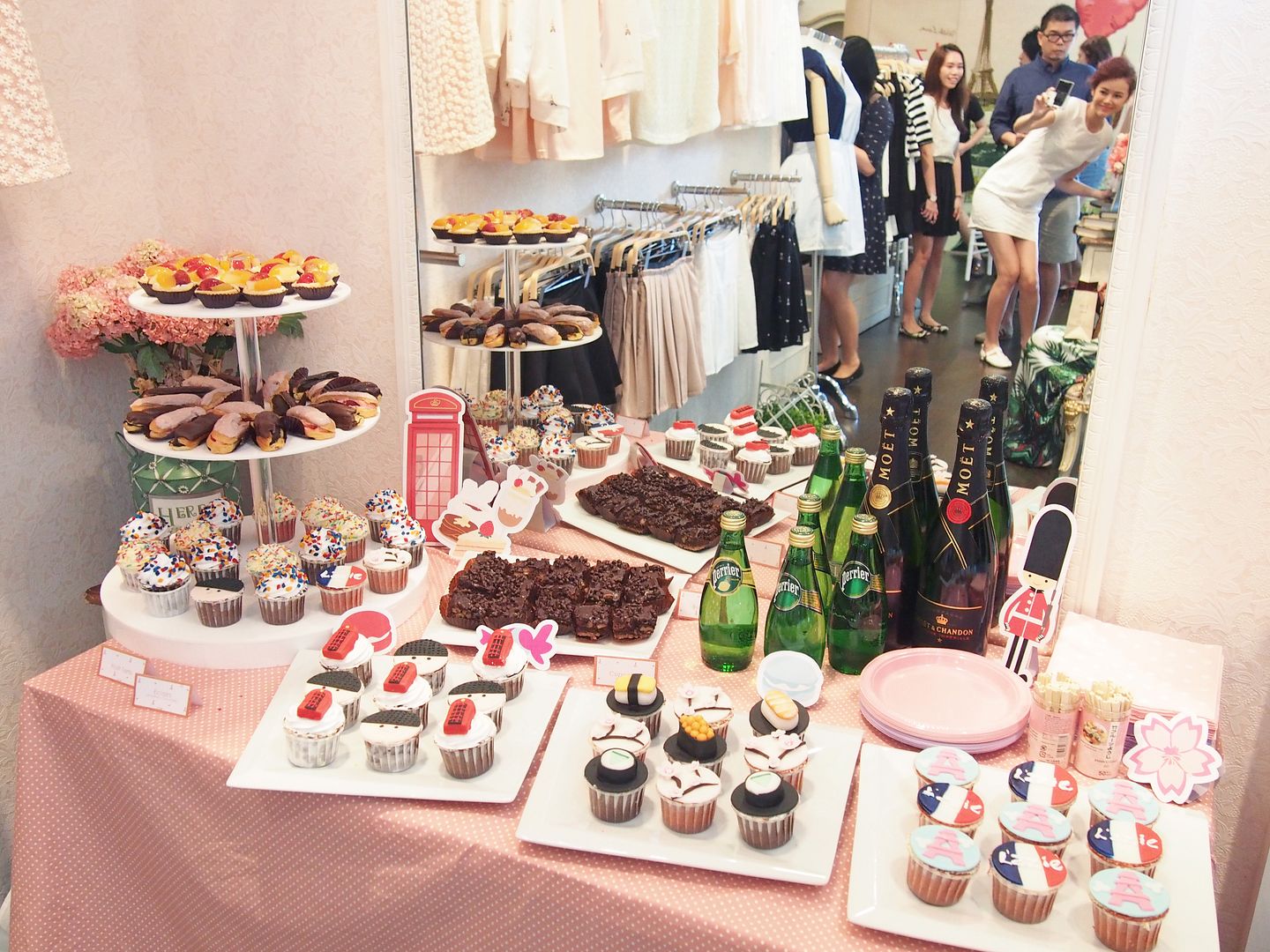 This glorious dessert table was baked and set-up by
Temptations Cakes
!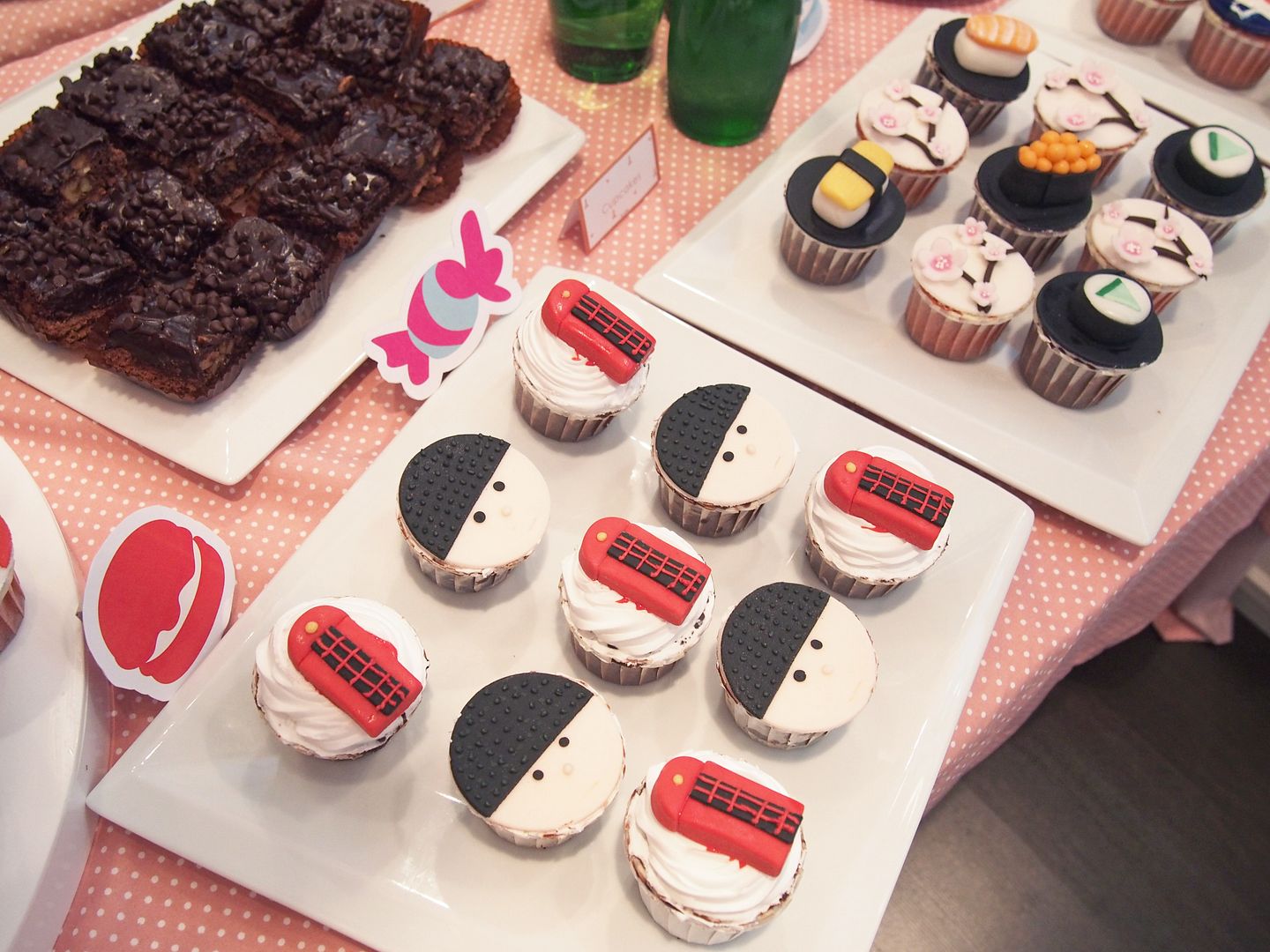 L'zzie
had customised cupcakes that were in line with the themes of their new collection, namely Tokyo, London and Paris! Sooo cute, especially love the Japanese sushi ones!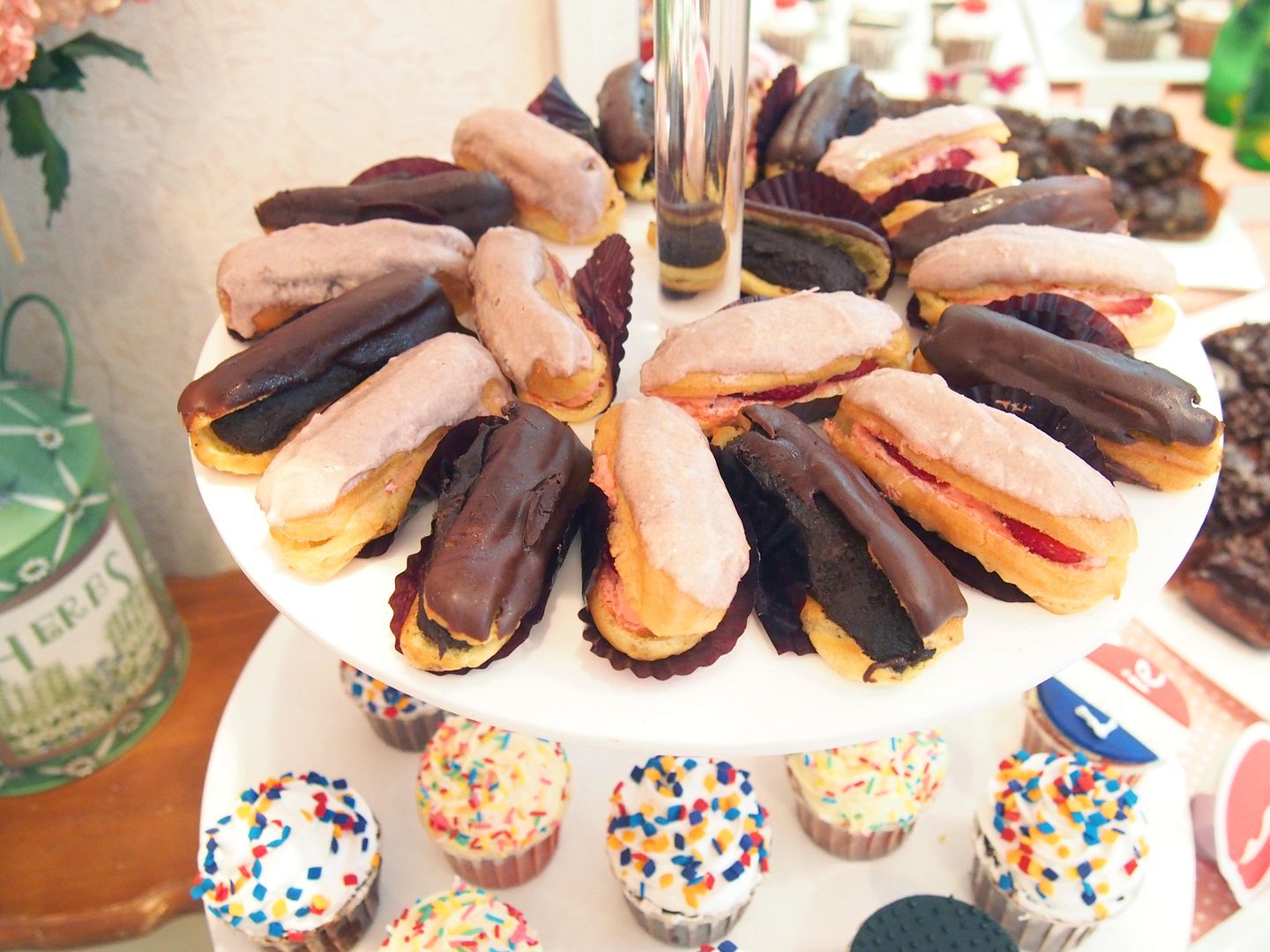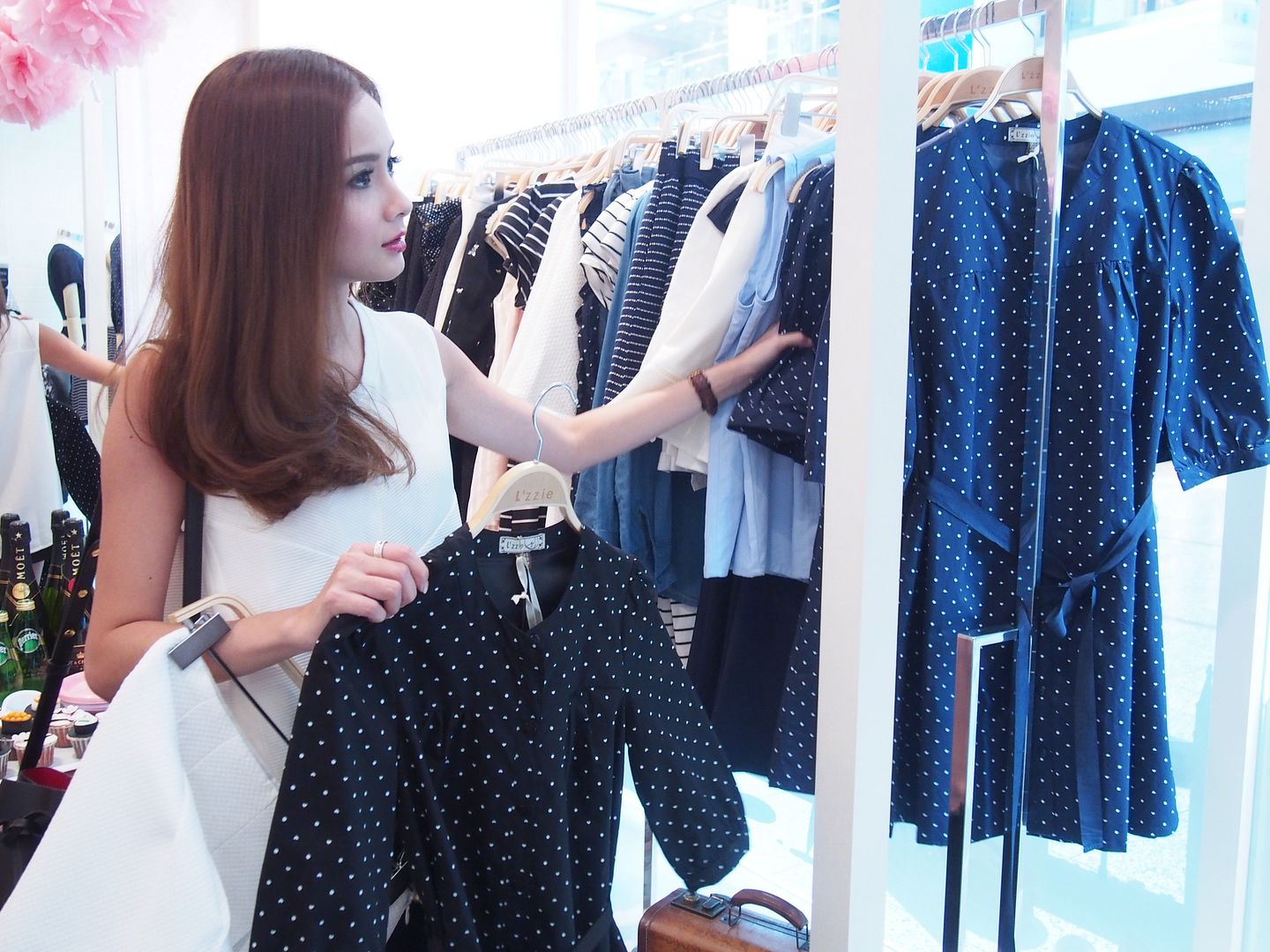 After getting my hair and makeup done, I shopped around to look for clothes to dress myself in, and at the same time check out what they have in store because I was gonna be dressing my readers!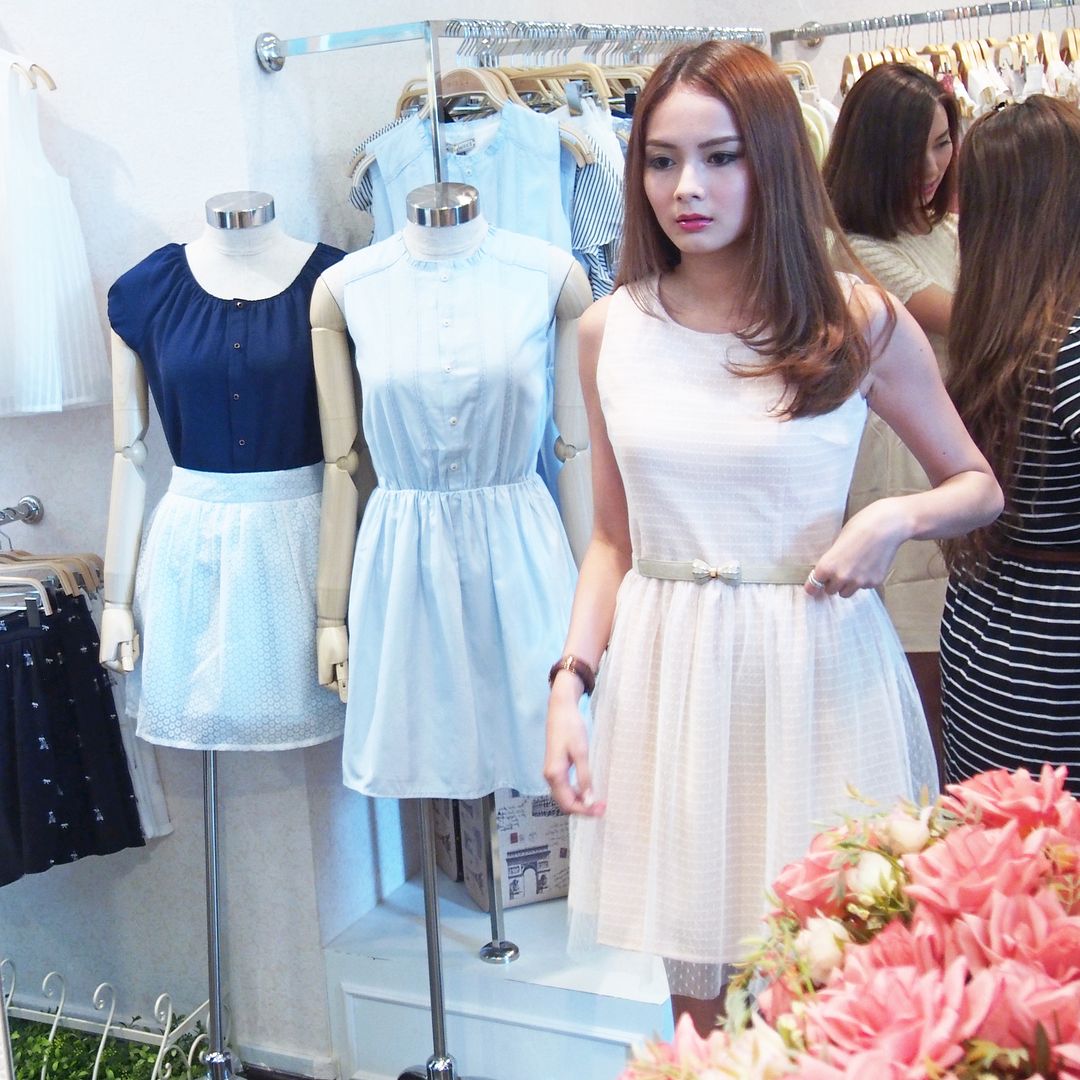 Anyway, a little about
L'zzie
the brand: L'zzie is a prominent representation of feminine executive wear in Singapore and you can find a wide range of work wear that is inspired by the romance of Parisian country side. Their designs speak of understated elegance and you can find lots of timeless pieces in the boutiques!
Like this piece I'm in ;)
The concept of the brand is feminine and romantic and you can see it everywhere in the store.
Lots of sweet pastel coloured apparel and appropriate display pieces
that will make you go ooh-and-ahh.
I met the owner, Liz herself that day
and she's a total advocate of her brand - very lovely and demure lady!
With Melissa and Qiuting before the event
My invited readers - Tricia, Joyce and Michelle!
(Thank you so much for joining us that afternoon!! :D)
One of the coordinates I put together for a casual look
Jackets in sweet pastel for something more professional looking
Joyce likes being in dresses and after trying on a couple, she decided on the same piece
I was wearing and I think she wears it better with her slim silhouette!
(Above picture is of me acting like I'm doing the makeover for the ladies but no lah,
was just applying lipstick hahaha wouldn't want to ruin their looks!)
Michelle has fair skin and apparel in a darker colour complements her very well.
After that day, I realised how fun it is to be a stylist/personal shopper.
It's like a dream career come true!
After our makeover!
Look forward to receiving your order in a beautiful box with your clothes wrapped in a pretty packaging! Not only that,
L'zzie
also offers FREE next day delivery for all domestic orders (extends to selected countries as well)!
As a start, you would want to check out
L'zzie
's
Bundle Special
: Buy 2 Items and get 1 Free Top (Free Top is the lowest valued item, and bundle is exclusive of sale items/accessories).
And and and, the generous lady boss of
L'zzie
is offering a whopping
$20 off
your purchase when you check out with
LZTIPPYTAPP20
! (Voucher expires 31 October 2014 and is valid on regular-priced items/bundle special, and excludes basics, accessories and sale items).
HAPPY SHOPPING! :D
Follow
L'zzie
on social media:
Instagram:
@lzzieofficiel
Facebook:
http://www.facebook.com/Lzzie.officiel
Website:
http://www.lzzie.com