Sponsored Post
If there are two things I could never resist, they would have to be a pretty leather handbag and a pair of comfy leather shoes. Materialism and vanity aside, the reason why I am more willing to pay more for leather goods is because they last. Hence, buying leather goods is consider an investment to me. Till date, I've yet to see my bags' leather peeling off (to be fair, I don't abuse them) and I can walk miles in my seasoned leather flats.
Recently, I had the honour of choosing a few pairs of Repetto's shoes for keeps and I was elated beyond words! I used to stand at the Repetto's counter in Galeries Lafayette and admire the rainbow coloured shoes on display but I couldn't come to a decision on which colour to bring home so I always left empty-handed. If I could, I would want a pair in every colour so I can have my own rainbow at home! *.*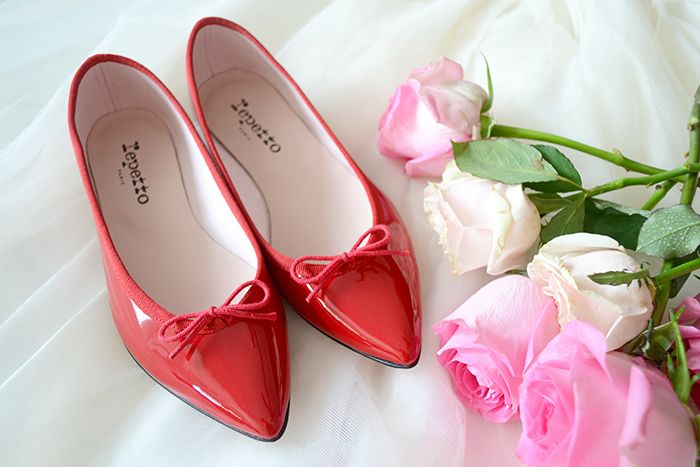 After much debating with myself (in my head and out loud) and recommendations from the sales associates, I decided to go with their latest arrival for Spring/Summer 15 - the Brigitte pointed toe ballerina flat and in lipstick red no less! The Brigitte is a spin off from Repetto's signature rounded-toe ballerina flat and its pointed toe lends the flat a sharper sexier edge without losing any of its comfort.
The moment I slipped into my first pair of Repetto ballet flats, there was no turning back and I texted H immediately and told him I'm never wearing any other shoes other than Repetto's.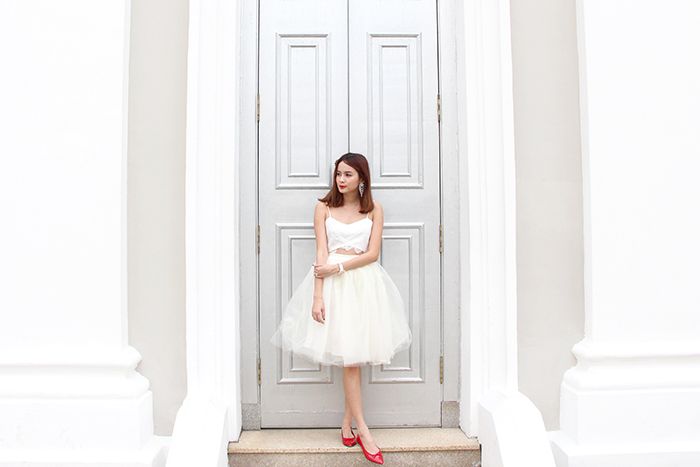 I am not exaggerating when I tell you I am walking on clouds in those ballet flats. The leather is so soft, it feels like second skin. My feet could barely feel the leather and it just doesn't feel like I am wearing anything on my feet! I kept repeating the above out loud for every pair of shoes I tried on, everyone present in the boutique seemed to have ran out of "yes, yes, I agree!" hahaha.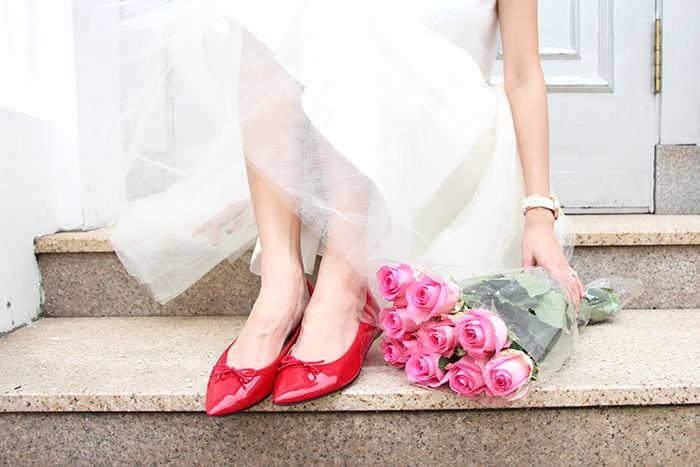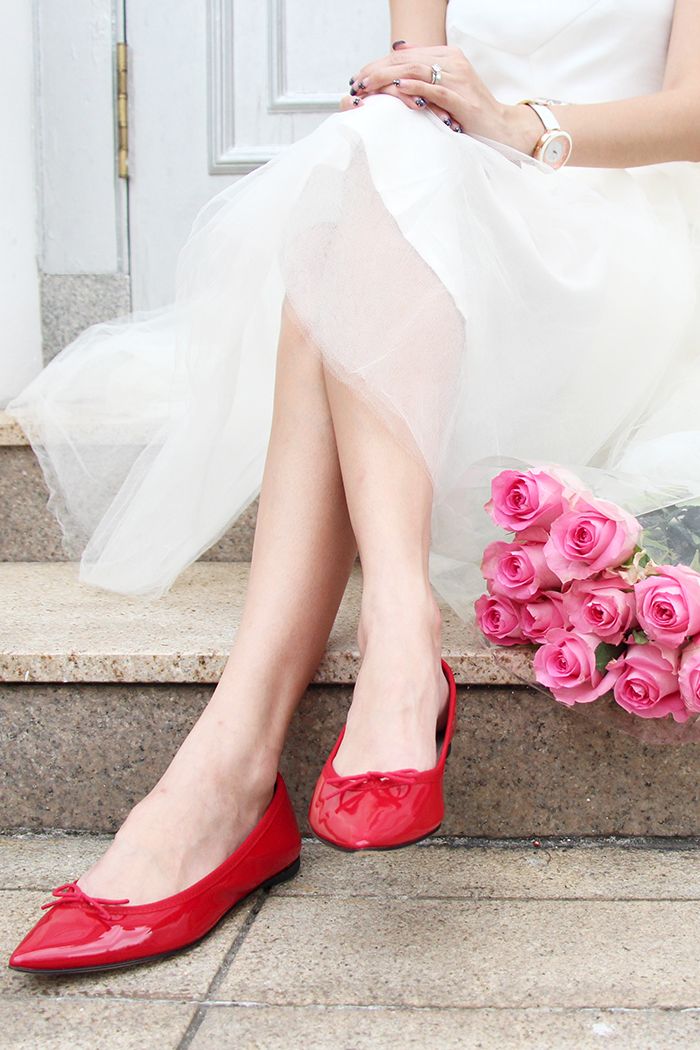 I love how the sharp toe gives the flat a dressier edge that's similar to a pair of high heels but without the discomfort of standing in heels all day.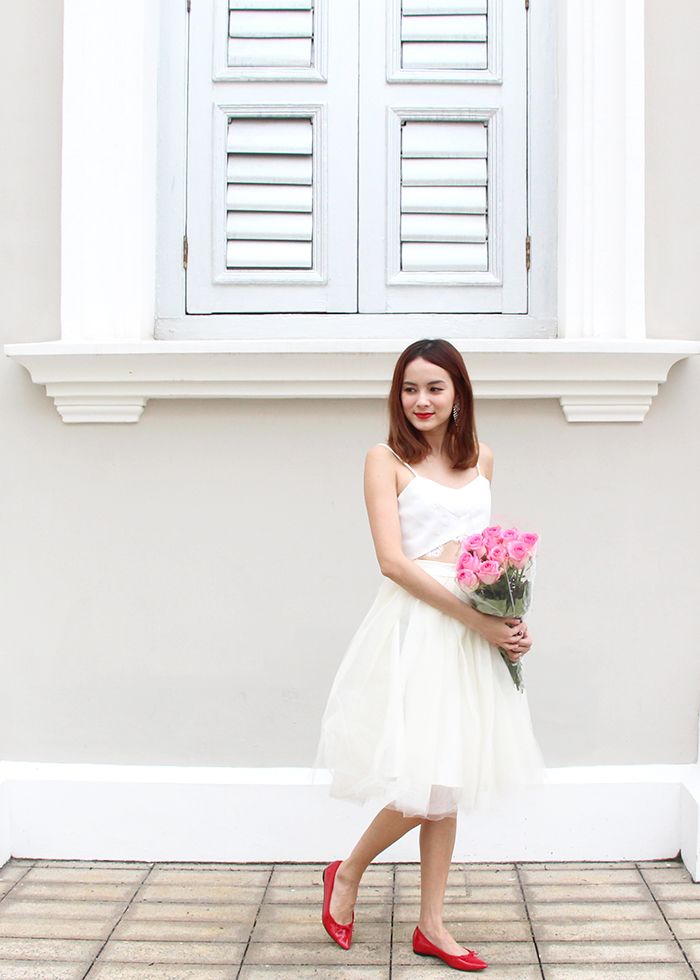 Entirely handmade in France, the Brigitte boasts luxurious fabrication, adjustable laces (you can tighten it!) and pink cotton canvas lining and leather soles that are synonymous with the house.
It is the perfect party shoe, great for the upcoming Valentine's Day and Lunar New Year visiting. Not only is the design extremely versatile, it is also a timeless classic that can be dressed up or dressed down effortlessly with your outfits ;)
The other item I bagged home (*ahem* hahaha) was the key bag of SS15 - the Telemaque in black!
I don't like carrying big bags normally (unless I'm travelling or I have lotssss to bring out that day) 'cause it'll weigh a ton at the end of the day! A shoulder bag with a long adjustable strap like the Telemaque is my favourite as you can see from the bags I own.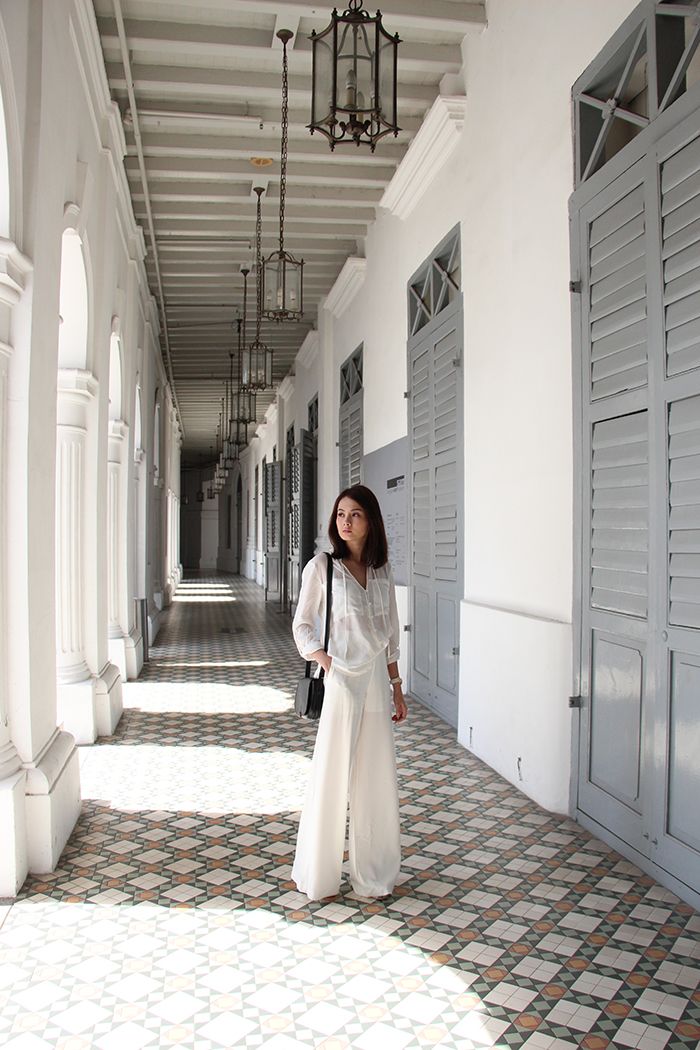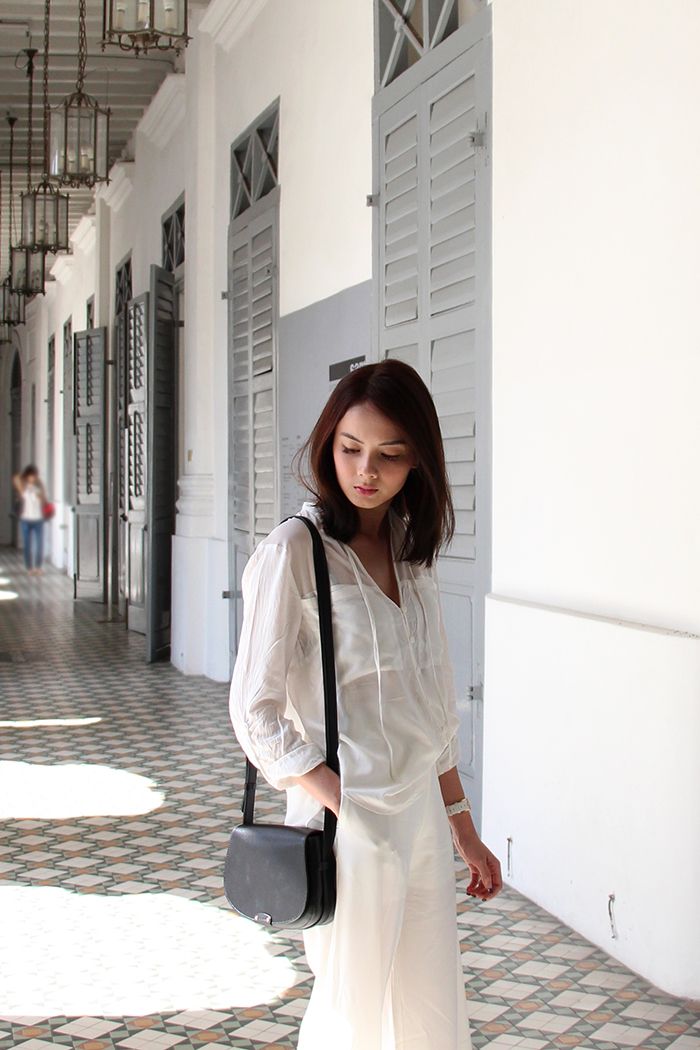 The Telemaque comes in a good size and though it might look a little small, it's pretty spacious! It fits a small wallet, hair brush, tissue paper, keys, mobile phone, lipsticks and even a compact digital camera! Fully lined with pink satin which feels so soft and luscious, at the same time retaining the delicateness of Repetto.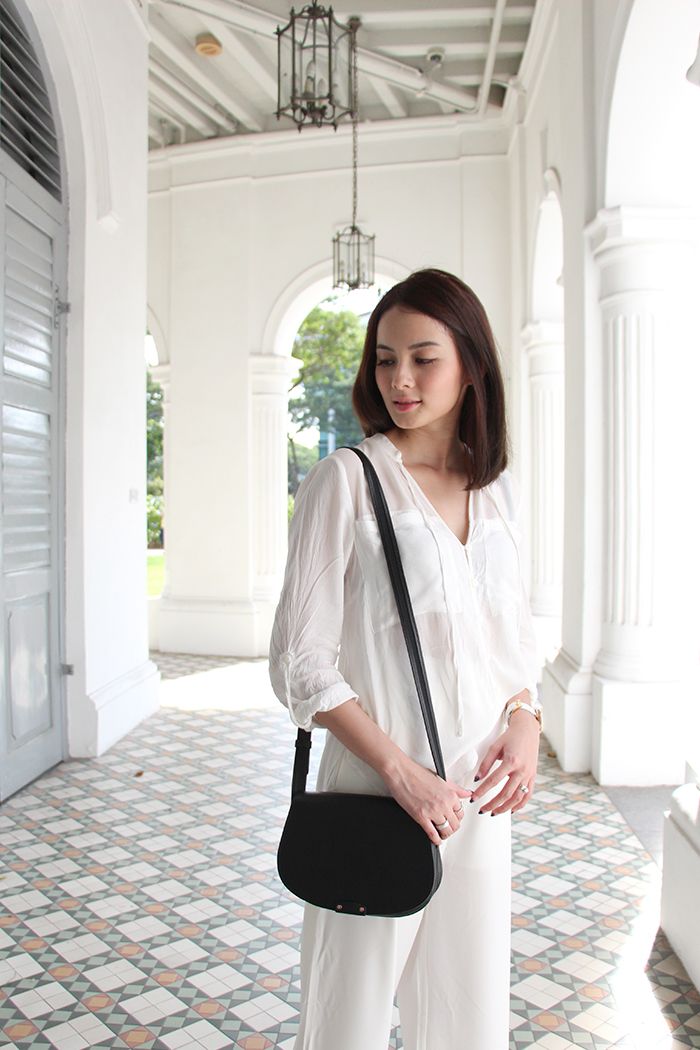 Most importantly, the bag feels so light and is made of non-scratch Soprano leather!
With versatility in mind, the shoulder strap can be completely removed for an entirely different look! Carry it sling in the day then remove the strap and use it as a clutch for evening events.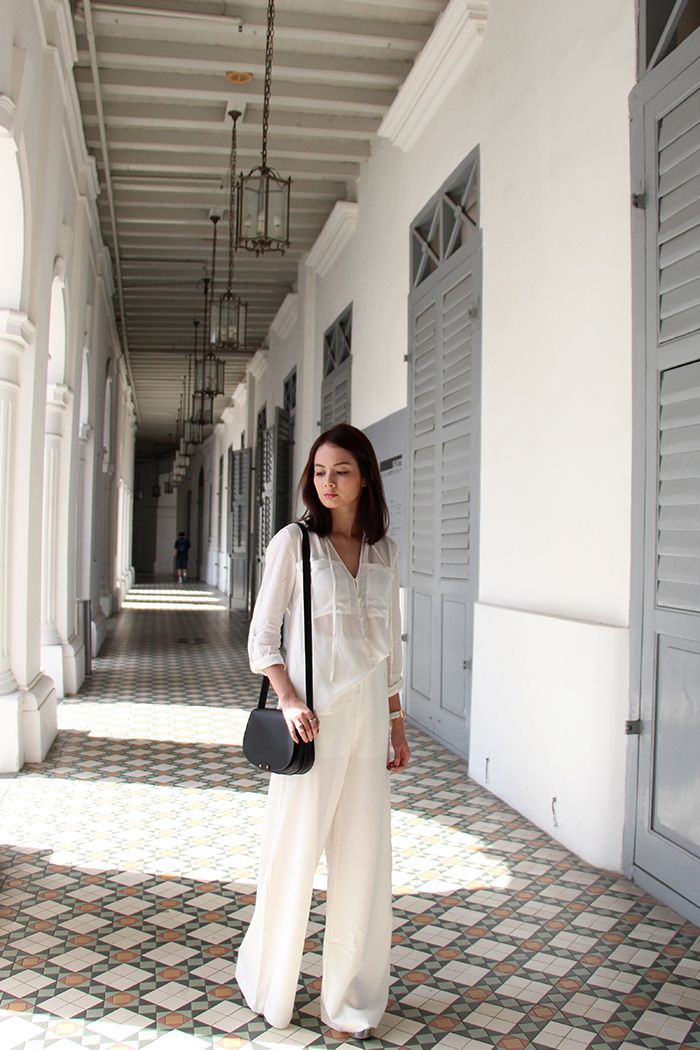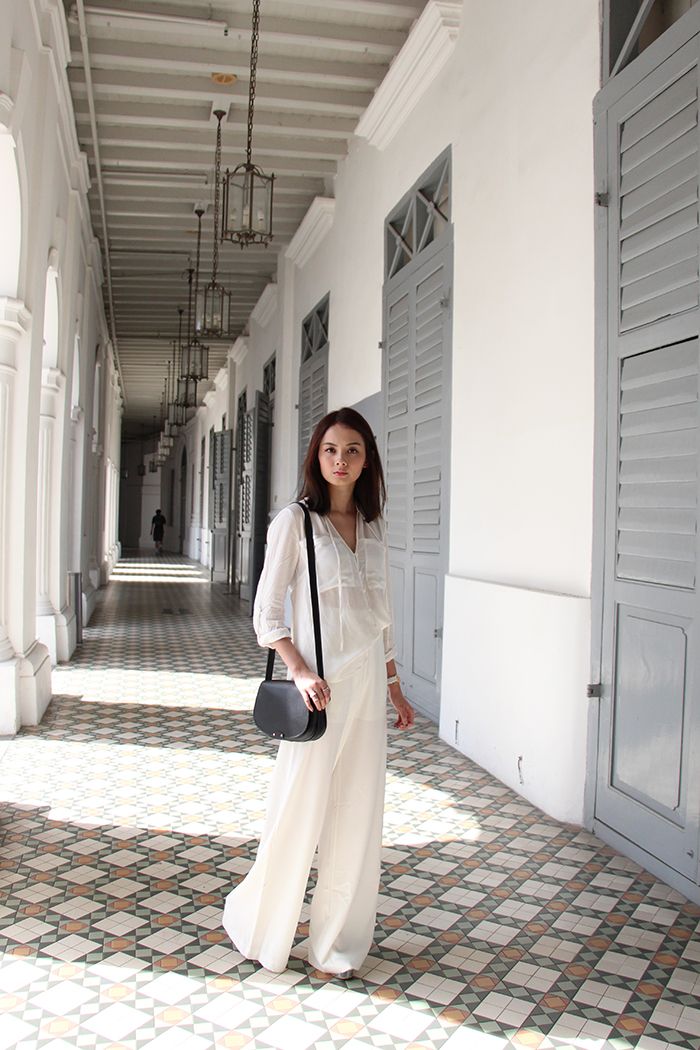 I absolutely love my highly covetable Telemaque as it is well-made (hand stitched!), stylish and basically a must-have for the sensible fashionista who loves her stuff stylish yet functional. The classic shape and timeless design will last you seasons and truthfully, I cannot think of any outfit/style that the handbag wouldn't match.
If comfort and style are up your alley, you should check out Repetto for the comfiest shoes (I swear I've never worn heels THIS comfortable (for a lack of better word) before) and allow yourself to be awed by the history and production of their leather goods.
REPETTO
The Shoppes at Marina Bay Sands
10 Bayfront Ave
L1-13/14
Singapore 018956
Tel: 6688 7607
Opening hours: Mon-Thu 10:00 - 23:00, Fri-Sun 10:00 - 00:00

ION Orchard
2 Orchard Turn
#03-15B
Singapore 238801
Tel: 6238 1345
Opening hours: Mon-Thu 10:30 - 21:30, Fri-Sun 10:00 - 21:30