With the approaching Lunar New Year, I thought I'll head down to Pro Trim JEM to tidy my crazy tresses before Elva (my hair stylist) is fully booked. So I went on the afternoon of the last Thursday of January and Pro Trim JEM was bustling. Their usual occupancy rate is 60-70% in the mid-afternoon but that day it was peaking at 90% full yet Elva and Jen could still give me their full attention. Thank you so much! <3
I decided to go with a dark ash colour so it can fade to a (hopefully) pretty ash tone after a couple of washes! It's my first time dyeing my hair ash so I reallyyyy hope it wouldn't turn out too bad! Trimmed my hair just a little as well since I've made up my mind to go back to medium hair length. And of course, I could never leave the salon without my monthly Keratase hair treatment that leaves my mane silky, smooth and soft! *love eye emoticon*
Elva told me she has presents for me when I made my appointment and I went home with these! She noticed I was dropping more hair than usual during hair wash so she gave me a box of anti-hair loss ampoules (the ten red bottles on the right) to curb it. But really, my hair loss is hereditary. And for hair regrowth, I was asked to use the ten ampoules (in the black box) after I've finished the first course.
My extremely dry hair has been bugging me for a while now so I was happy to receive the pre-shampoo nutrition replenisher (white bottle, second from right)! Just leave on for 10 minutes before shampooing and there's no need for conditioner after! The orange bottles pictured are my current shampoo and conditioner.
I'll do a review on the products after I've finished both courses of ampoules and if I see some positive change! ;)
I am always on the lookout for big and pretty earrings to match my outfits with. Even though my hair is always down and the earrings are not always in your face but accessorising always make me feel that little bit better about myself.
I was introduced to
Miss Gritty
(
http://www.missgritty.com
) recently and managed to pick out 2 pairs of big dangly earrings that go so well with my outfits!
Miss Gritty
was founded in August 2013 and they are the curator of quality statement accessories!
This pair of encrusted crystal earrings speak elegance and classy, I can picture this with an up-do for formal events and looking effortlessly glam! ;)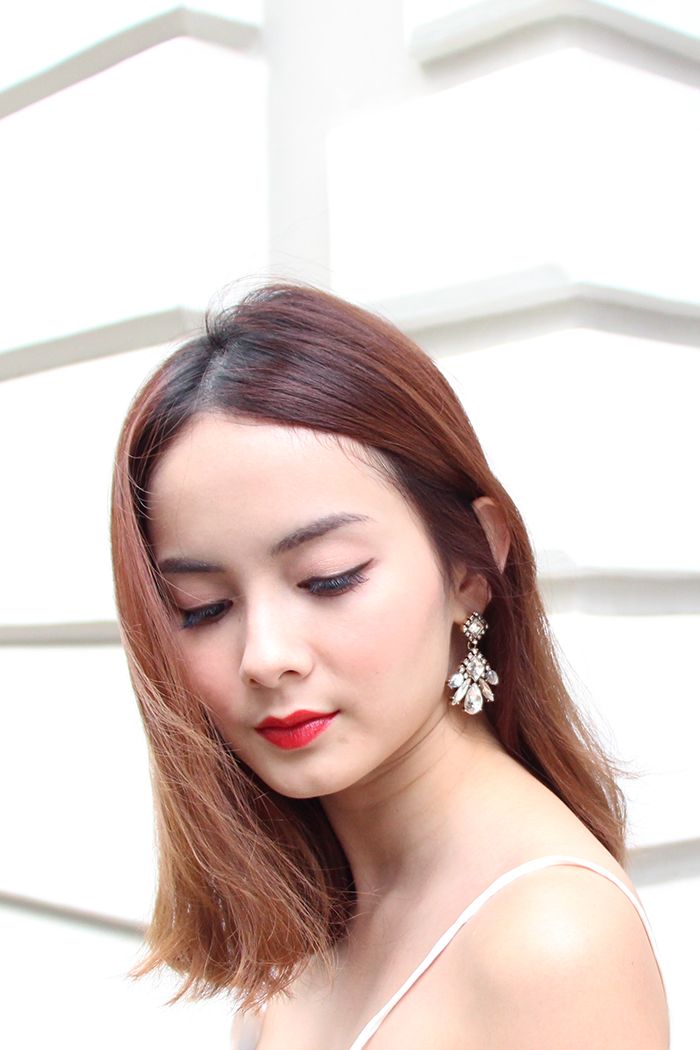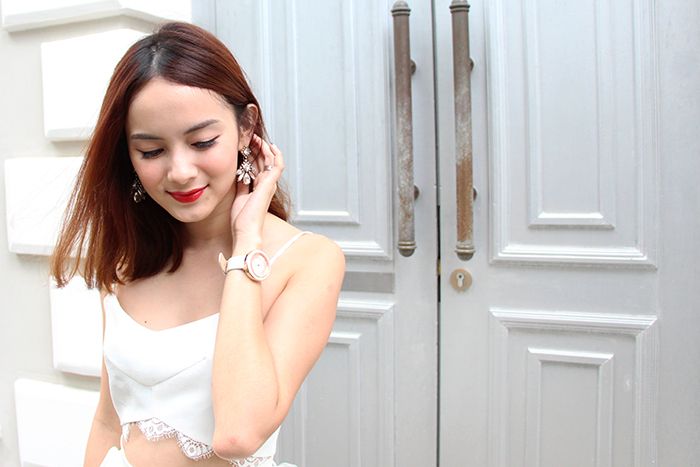 For something more subtle, great for everyday wear, I recommend this jewelled pair. Wear it with any of your frocks or even a pair of denim jeans to ooze casual chic!
All my readers get 10% off for orders above $50 when checking out with <JESSICA10OFF> at
Miss Gritty
! Happy shopping and spice up your outfits with some quality statement pieces today! :D