Sponsored Post
I am no stranger to VDL after having tried a couple of their products. My favourite is the uniquely shaped Lip Cube EX which is lipstick in a triangle tube. To extend, you'll have to twist the bottom of the lippie! Pretty interesting and I love the matte texture too.
But today, I'm not gonna be talking about lips... Instead I will be focusing on the VDL 3-step base makeup routine to achieve flawless and perfect base makeup using their latest products.
Read on till the end to find specially curated promotions just for you! :)
Clean, bare face with a layer of tinted lip balm. And I am ready!
Step 1:
Prep your skin with SKIN P+R=O Almighty Ampoule Essence and SKIN P+R=O Almighty Cream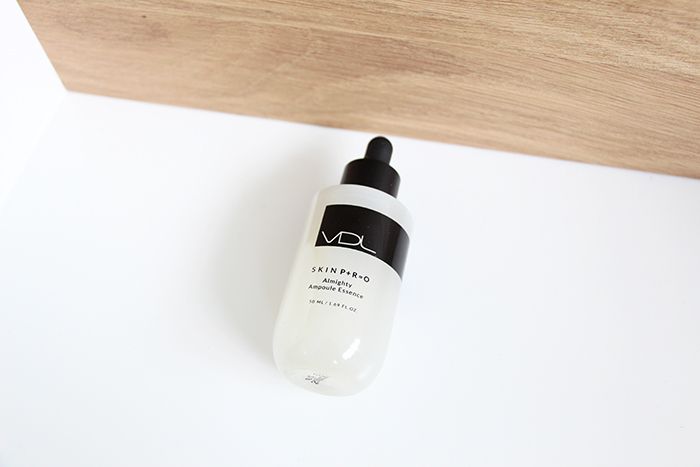 To achieve optimal skin condition for makeup, we have to focus on providing the right skincare to protect our skin and help it to recover. Therefore, I prepped my skin with the SKIN P+R=O Almighty Ampoule Essence after cleanser and toner.
The lightweight watery texture was absorbed into my skin after a few pats, leaving my skin hydrated and softer right away!
The second part to prepping my skin is the SKIN P+R=O Almighty Cream. The texture is more balm-like and doesn't feel oily or too heavy in our humidity.
I was very impressed with the Almighty Cream as it actually forms a protective layer against micro-dust and my face feels smoother instantly!
Step 2: Enhancing the staying power of foundation with the use of Lumilayer Primer
VDL's signature and best-selling primer is this Lumilayer Primer. It contains VDL's patented Lightflex Pigments that helps to reflect light off different angles of the face to create a mild highlighting and 3-dimentional face line.
After a thin layer of the primer, you can see my face has a slight radiance to it that is very natural and healthy looking. Very much akin to the glow you see on Korean celebrities!!
Step 3
: Perfecting Last Foundation
The last step to VDL's perfect and flawless base makeup is the re-formulated Perfecting Last Foundation.
Can you see the drastic difference!! The coverage is GREAT. I can totally skip the concealer as my dark circles and flaws are fully concealed just with this liquid foundation.
If you would like to find out how these products fare on your skin, you can quote "JessicaForVDL" at any VDL outlets (they have just recently opened up the ION Orchard outlet!) to redeem 4pcs Base Makeup Collection Trial Kit from now till 31 May 2015 (while stocks last, T&Cs apply).
Also, from now till 22 May, enjoy
10% off
Base Makeup Collection at any VDL Outlets (T&Cs apply)!
To stay updated with their latest news and be informed about their newest products, "LIKE" their Facebook page
HERE
!