I'm sharing LOTS of outfit pictures in this post because...it is the time of the year again to go SHOPPING! *throws confetti* It is our annual Great Singapore Sale (GSS) from now till 26 July and this year, I popped by a couple of stores in Marina Square and got first dibs on some of the best deals and most stylish items that are going on promotion!
With over 200 specialty shops in Marina Square, one is easily spoiled for choice. There is something for everyone, be it the fashionistas, mum-to-bes, the little ones, foodies and the home owners! But of course, today I'm gonna be sharing on my favourite topic - shopping!
I visited a couple of stores, namely, Levi's, Pazzion, Desigual, Promod, IORA and Michelangelo to style a few looks without breaking the bank as all of these items are on sale! There is an ongoing promotion for all shoppers at Marina Square during the GSS so read on to find out ;)
First up, I decided to jazz up my usual white top + denim jeans ensemble with neutral tones.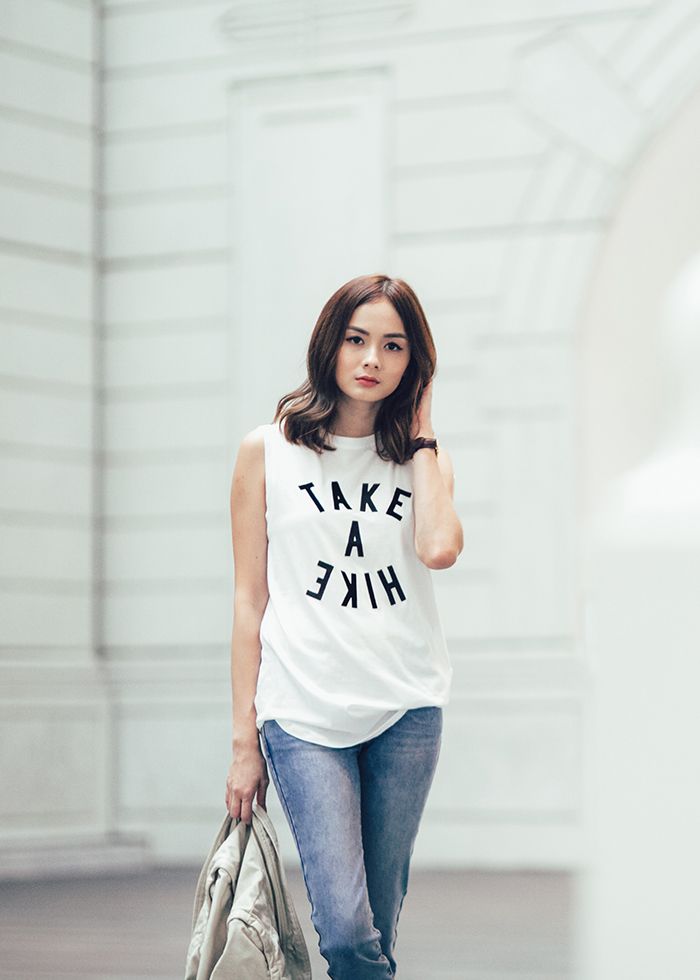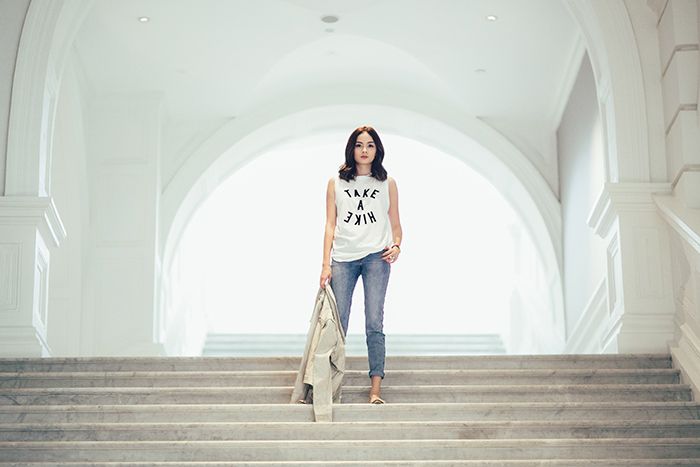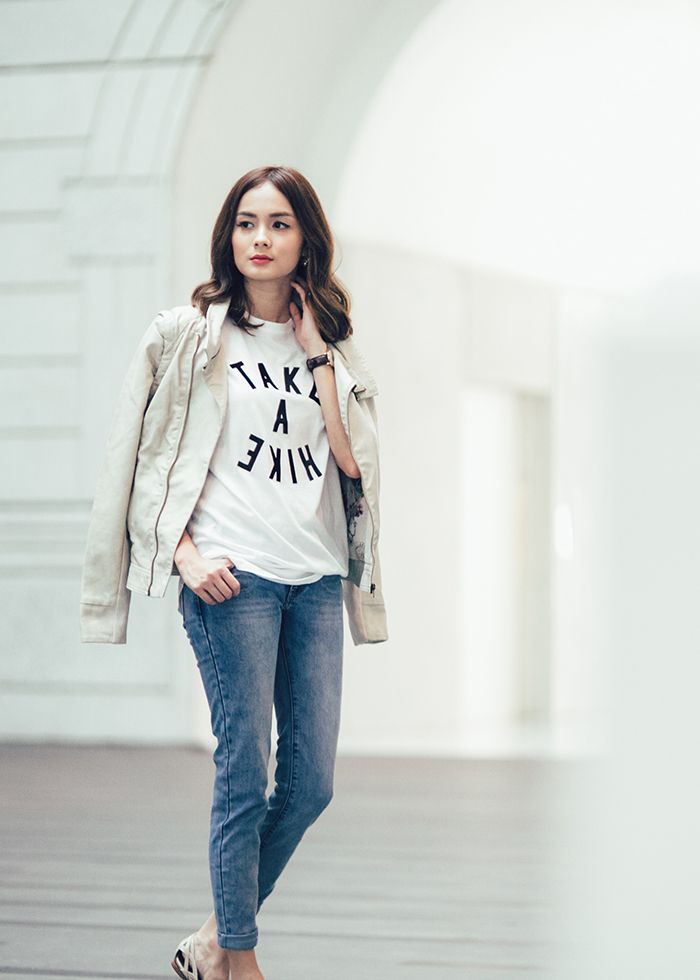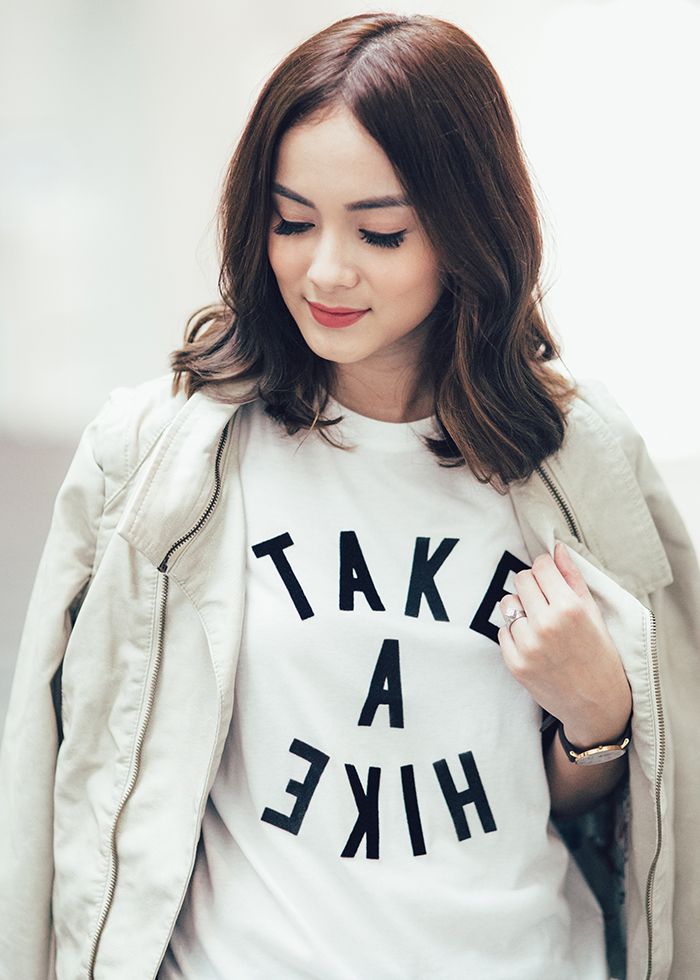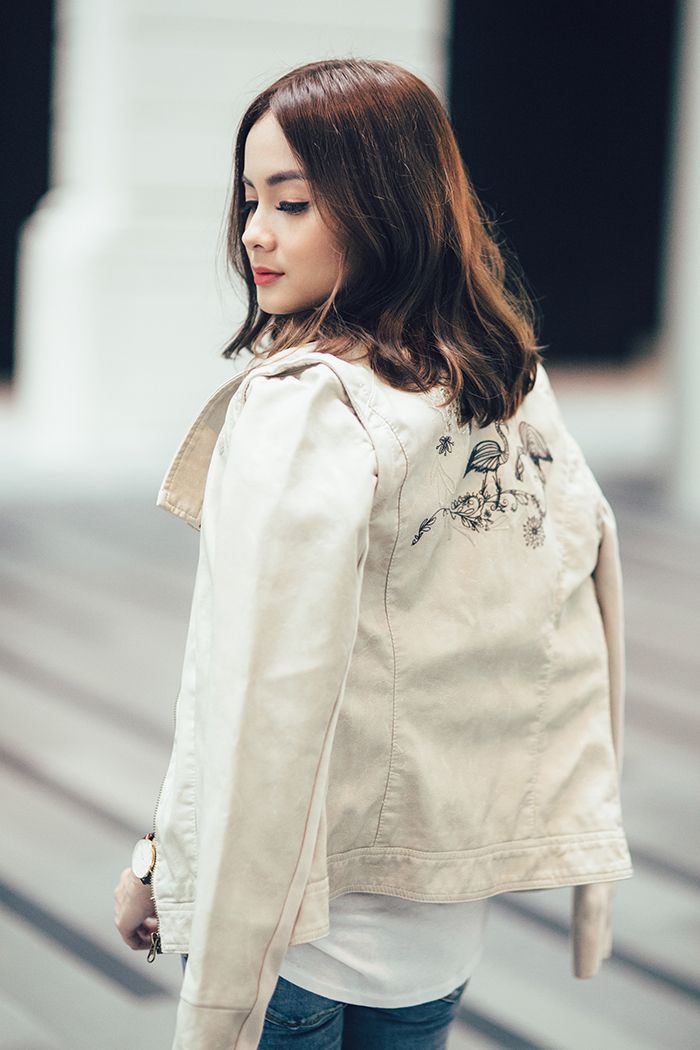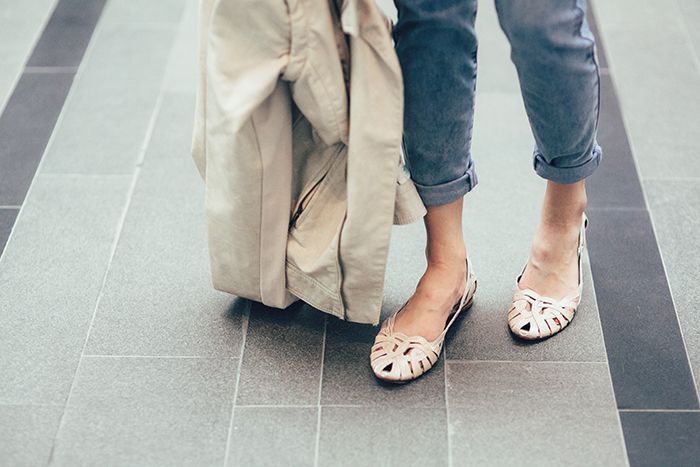 "Take A Hike" Tank Top $49.90 - Levi's (#02-311)
Revel Skinny Jeans $189.90 - Levi's (#02-311)
Embroidered Leather Jacket $204 - Desigual (#02-110)
Woven Pumps $69 - Pazzion (#02-301)
Not only does Levi's have a fabulous fit for their denims, the tops made of quality materials come with a flattering cut and timeless designs that will remain in your wardrobe through seasons. You can also receive $30 off with $120 spending and $60 off with $200 spending (on regular-priced items only) at Levi's this GSS!

The leather jacket embroidered with flamingoes caught my eye when I entered the Desigual store because the colour was right and I love the unique stitch details at the back. Completed my outfit with a pair of pinkish nude woven pumps from Pazzion to take me from day to night.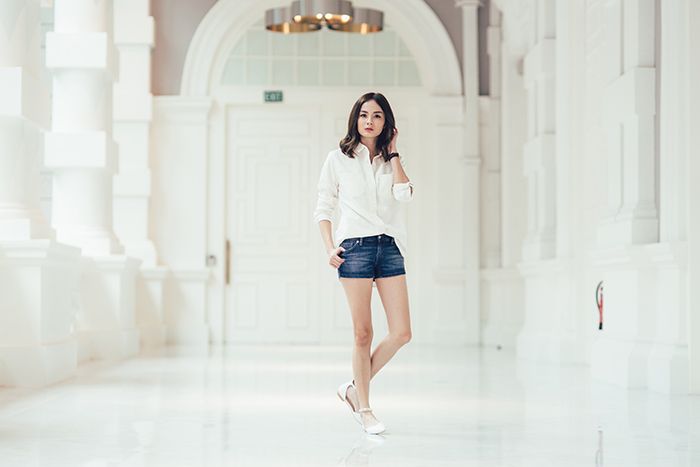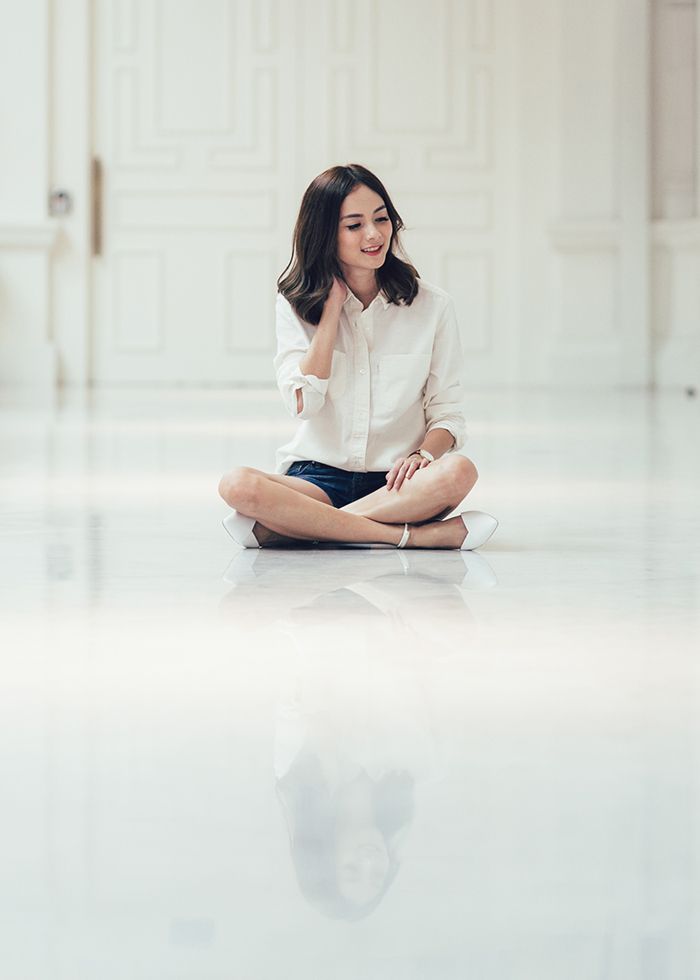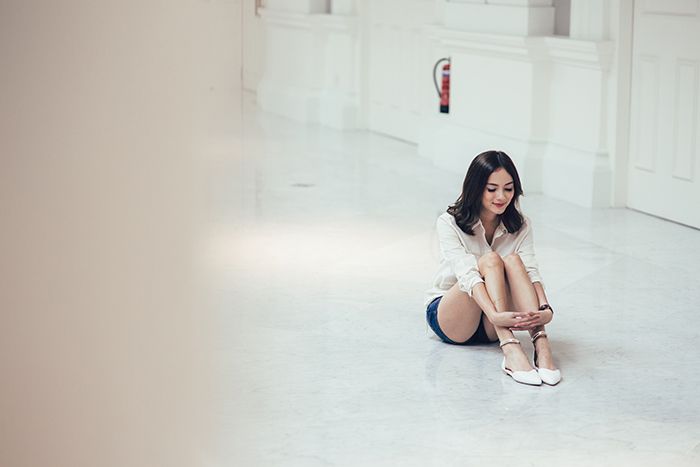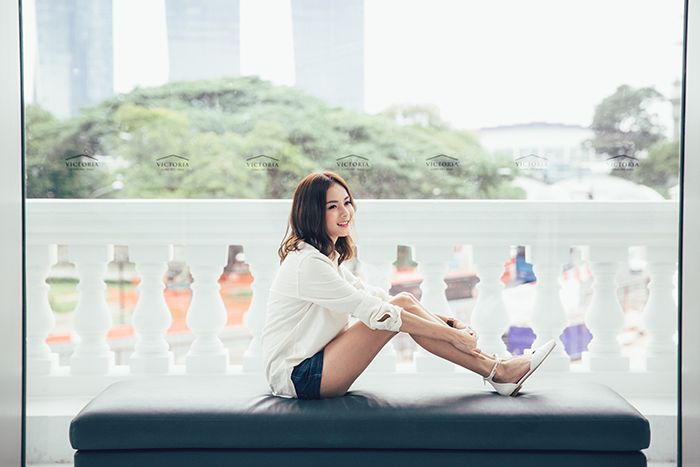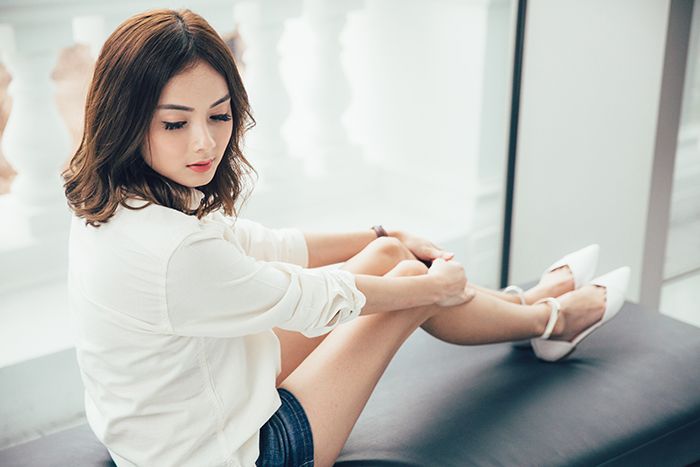 Long Sleeved Boyfriend Shirt $89.90 - Levi's (#02-311)
Denim Shorts $69.90 - Levi's (#02-311)
Pointed Pumps $69 - Pazzion (#02-301)
For something more playful, I chose a pair of denim shorts in dark wash. They are so stretchy I feel like I could do anything in them! Matched with my favourite kinda top - a white shirt(!) and a comfortable pair of pointed pumps from Pazzion, I can picture myself running around for errands without feeling the least bit restrictive in this outfit.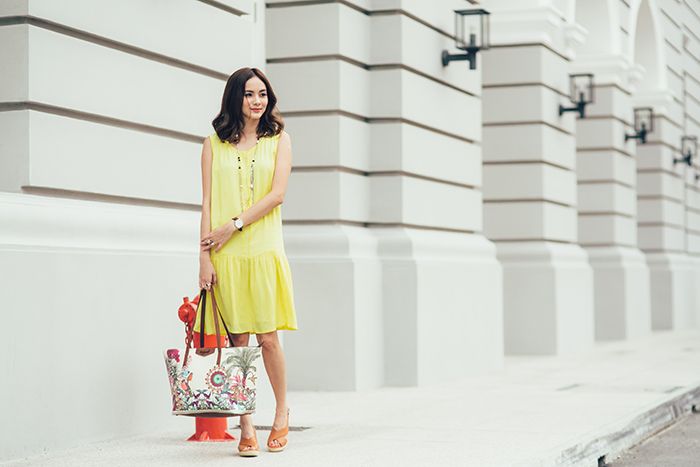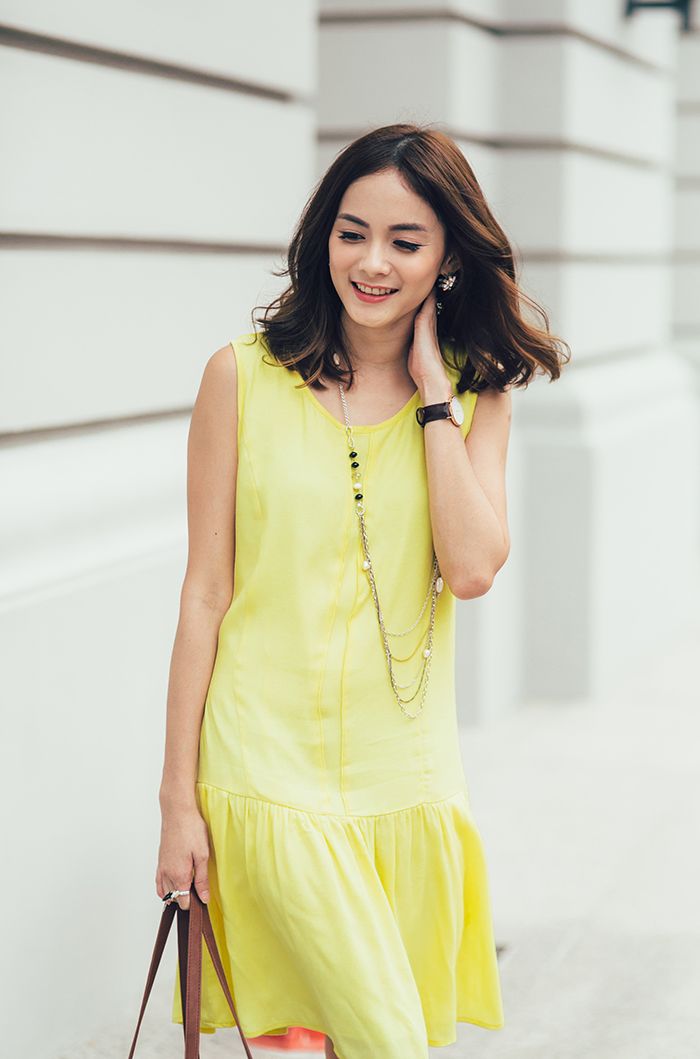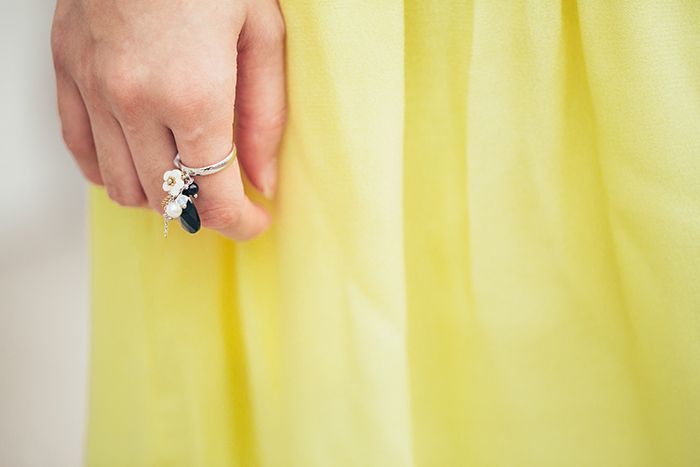 Drop-waist Dress $69.90 - Promod (#02-153/154)
Birds and Florals Shoulder Bag $164 - Desigual (#02-110)
Cross-strap Wedges $79.90 - Promod (#02-153/154)
Accessories (Necklace $298 (UP: $423) and Rings $70-$75 (UP: $99.90-$110)) - Michelangelo (#02-118A)
Contrary to beliefs, I do wear colours. I reserve bright, happy colours for days when I need that extra perk-me-up. As you can see, this outfit was an explosion of happy colours with bird and floral prints on my Desigual tote bag. The size is huge and spacious and I see myself bringing it on beach vacations or travelling. A simple dress like this requires some accessorising and I picked out some intricate rings from Michelangelo. There was so much effort put into curating each piece of accessory, I promise it is hard to find another like it.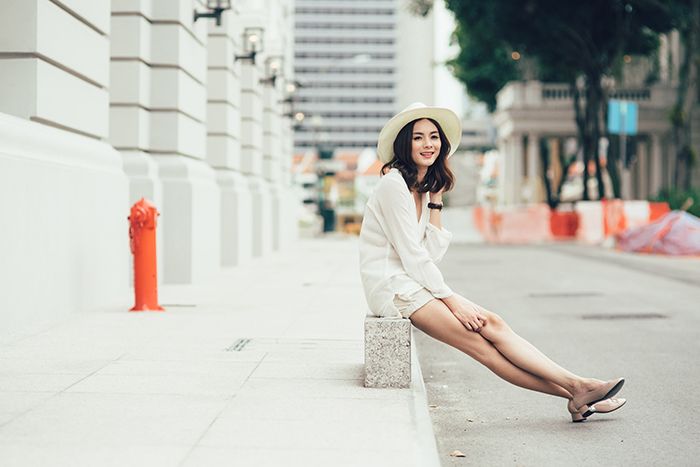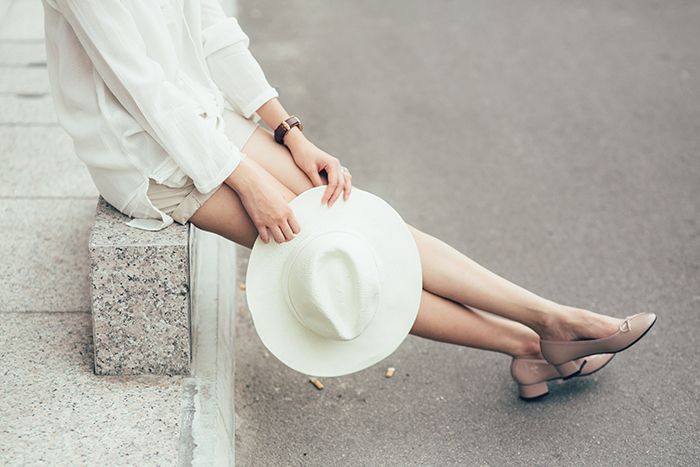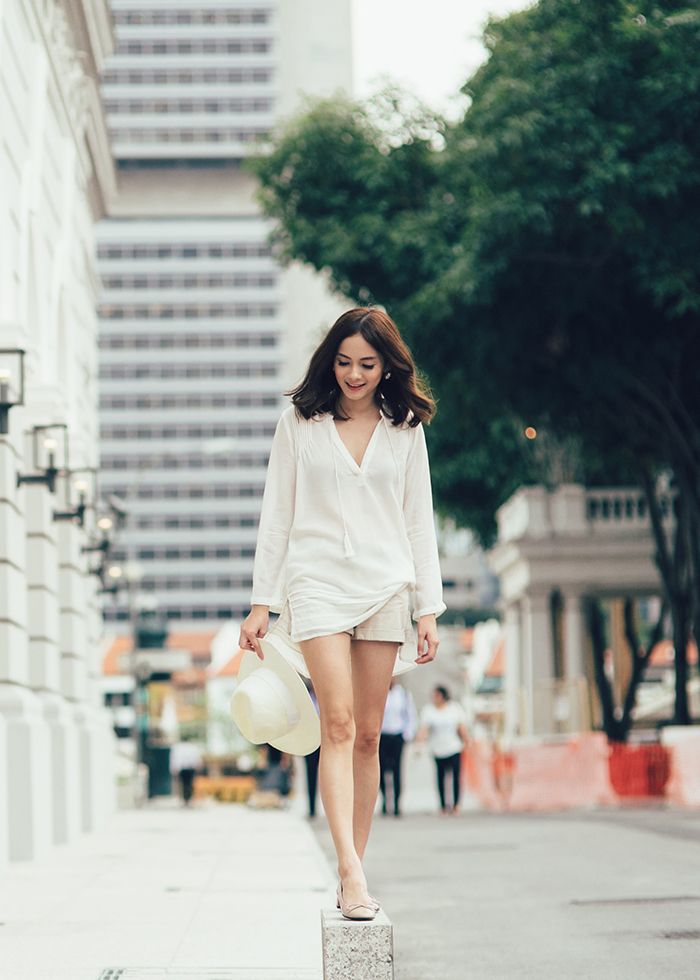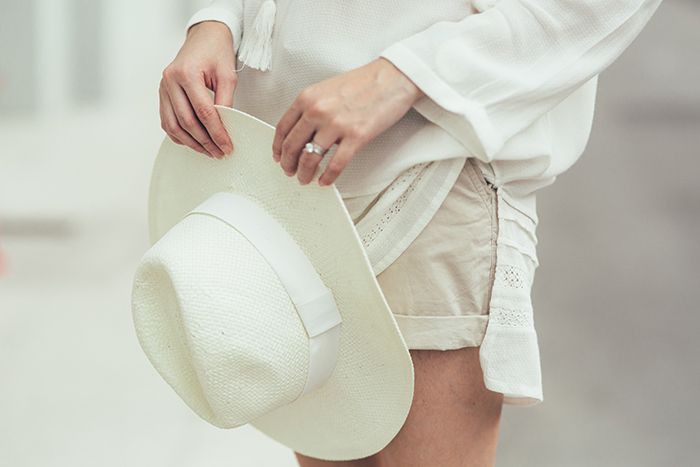 Bohemian V-Neck Blouse $69.90 - Promod (#02-153/154)
Cuff-up Shorts $39.90 - Promod (#02-153/154)
Bow Pumps $73 - Pazzion (#02-301)
Straw Hat $39.90 - Promod (#02-153/154)
If it isn't due to the humidity, I would wear long sleeves in Singapore all day because we have some really harsh sun here. Thankfully, this cotton blouse keeps me cool and prevents me from getting a tan at the same time. I matched it with a pair of khaki shorts so I don't look like I'm "drowning" in an oversized top. A pair of nude pumps help in elongating the legs too!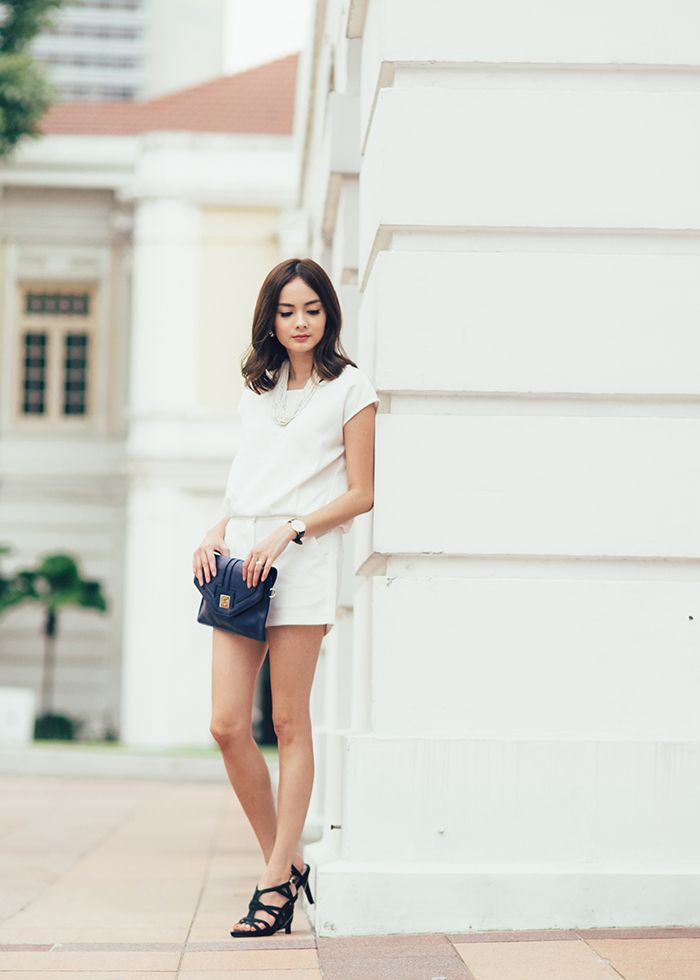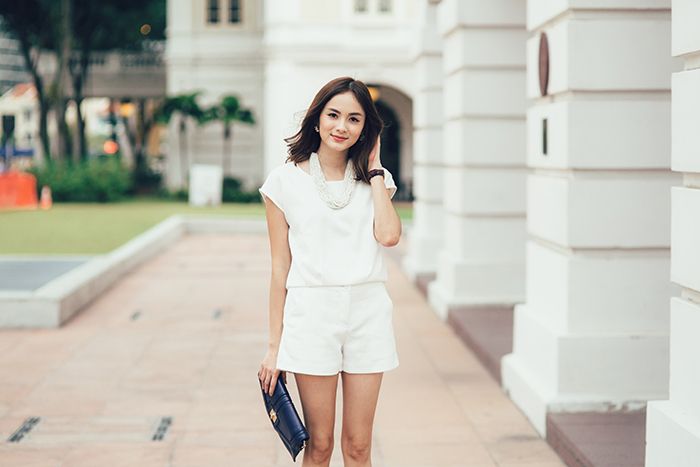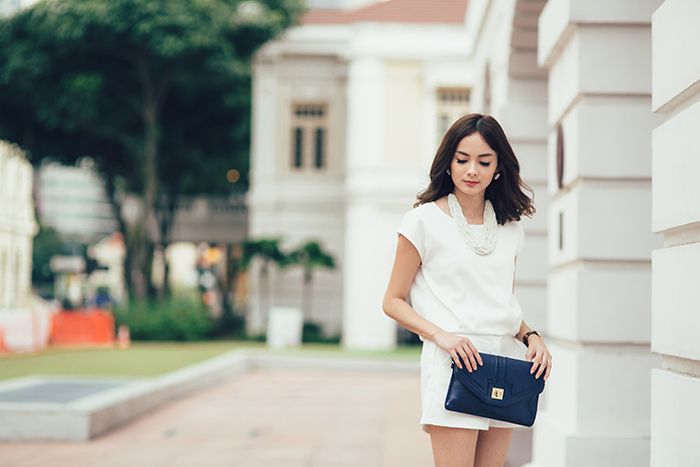 Textured Top $36 - IORA (#02-302/303)
Textured Shorts $39 - IORA (#02-302/303)
Beaded Necklace $9 - IORA (#02-302/303)
Envelope Clutch $59 - IORA (#02-302/303)
Strap Heels $76 - Pazzion (#02-301)
I love all-white ensembles because they are clean, simple and most times, sadly, understated. IORA offers the working ladies a vast selection of office wear but after a little mix and match with help from the sale assistant, I managed to style a top that is appropriate for work and also trendy enough for the weekend when matched with a pair of shorts. I guess this is what they meant by "killing two birds with one stone". Of course, always wear a pair of "loud" shoes to stand out in an outfit like this!

IORA has extended an exclusive promotion for Marina Square's outlet for the clutch featured in the outfit! Shoppers who spend a minimum of $300 at IORA will receive a complimentary clutch!

In addition, Pazzion is extending an additional 10% off on sales items when you quote "TIPPYTAPPXMARINASQUARE" at the Marina Square outlet!

Marina Square rewards shoppers generously! Redeem a zipper pouch with minimum spend of $80* and personalise it with their customised SG50 stamps! When you spend a minimum of $150*, you can receive a $10 Marina Square Gift Voucher. Qualifying period: 29 May – 26 July (while stocks lasts).
Hair by Elva from Pro Trim (JEM)
Styling by me